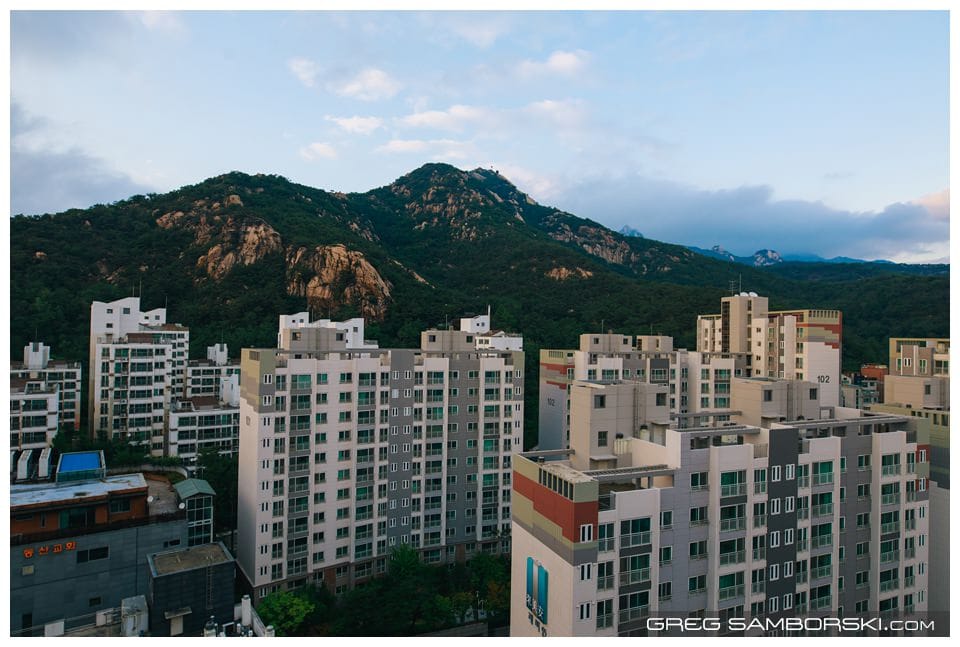 Bukhansan Mountain Seoul: Two weeks ago I announced to the universe what I wanted – five business days later I got it! I didn't realize I was making any formal announcement at the time. I was just high on a mountain on an exercise high (because that's all you're allowed to get high on in Korea) with my good friend and fellow fashion photographer Jessica Marie Berggrunggrun. I turned to her, still catching my breath, and said, "I really want to do a photo session up here." We stood there for a moment in silence surveying the quintessential asian mountain range, craggy slabs of smooth rock face framed by twisted pines reaching out over the vast metropolis of Seoul.
Jessica agreed it would make for an awesome location but we were both at a loss for who might be willing to scramble of some of these steep slopes, sometimes on all fours, at 5 in the morning to catch the best light.
Enter Johnny & Min. Five business days after Jessica and my 8km trek across the Bukhansan mountain range Johnny and Min reached out to me about photographing their wedding in October. We arranged a meeting to discuss their wedding details and my packages and pricing. Just as our meeting was wrapping up Min excused herself to the restroom an Johnny mentioned they were going to go hiking over the weekend. Of course I wanted to suggest the awesome trails J and I had found right in the heart of Seoul and that's when I learned Min was all about hiking.
As Min walked back to the table she could see we were exciteltdy chatting and asked what was up. I shared our hiking route and pulled up photos I'd shot of the vistas and Jessica on my computer. I mentioned how I'd love to do a photo session up there one day.
This was the moment it happened. I had voiced my desire again and the universe delivered. I learned that Min had wanted to do some type of lifestyle/hiking engagement photos on a mountain but she didn't think she could ever find a photographer willing to haul him/herself not to mention a bunch off gear up a mountain. Well, now she knew the most enthusiastic hiker-photographer in Seoul! And with that we sat down again to plan our 5am "hiking lifestyle engagement session".
Originally I thought were going to keep it super simple but Min put in some major effort preparing wardrobe, props and event finding a makeup artist to come in at 2:30 prior to the session. The couple smartly enlisted two friends to help haul everything including enough food and water for a few days. Even the makeup artist trekked to the top with us! Of course my intern Sarahlou, who came to me to study business, not to hike and hold lights at the top of windy peaks and certainly not at 5 in the morning (although it may still have been her evening) came along too. All in all we were a 7 person team taking on Mt Bukhansan.
Even the most anti-early morning persons can be softened up by a good sunrise. We didn't actually get one because it was overcast but you don't have to see the sun to feel that early morning peace, that fresh, adventurous, alertness you get knowing you are up and active before the majority of the population. Despite not having the stuff landscape photographer's dreams are made of, deep blue skies with wispy clouds and golden rays my inner portrait photographer was elated with the soft even lighting that looks so good on the skin and creates that kind of ethereal forest feeling.
I think the hike was a little more demanding than everyone expected. You could tell that by seeing just by looking around, I was in hiking boots, shorts and minimal tactical nylon camera webbing while everyone else were in runners, sporting causal wear and plastic grocery bags. Apparel aside, everyone made it up some of the steepest terrain I've hiked to date.
My goal on this shoot was was quite simple, it was to create a gallery of images that told a story of how Johnny and Min hike and spend time together from a very natural/lifestyle approach. To do this I generally avoided overly posed shots and looking into the camera. We stopped frequently along the way and I would suggest things like, "how about you dig into that backpack together" or my favourite "Johnny wanna hit a tree with a stick?" The key was creating activities and actions that fit with the story.
At the first summit we did a wardrobe change to get a few more styled shots. It was fun contrast having formally dressed couple all the way at the top of this mountain. The other hikers enjoyed it too, many of them congratulating our couple. Sarahlou assisted on the lighting for me, finally putting that big strobe we hauled up the hill to use.
By the time we wrapped up the summit was starting to fill with hikers. As we walked down the flow got thicker and thicker to the point there were traffic jams on the trail. It was a national holiday after all so we were all happy too have started at 5am.
I'm so thankful to Johnny and Min for going ahead with this idea and entrusting me with it. I'm thankful to the rest of the team who helped create these awesome images. I have a feeling one of us will forget this shoot anytime soon :). Looking forward to seeing you at your wedding Johnny and Min.
And thank you universe, for listening and delivering!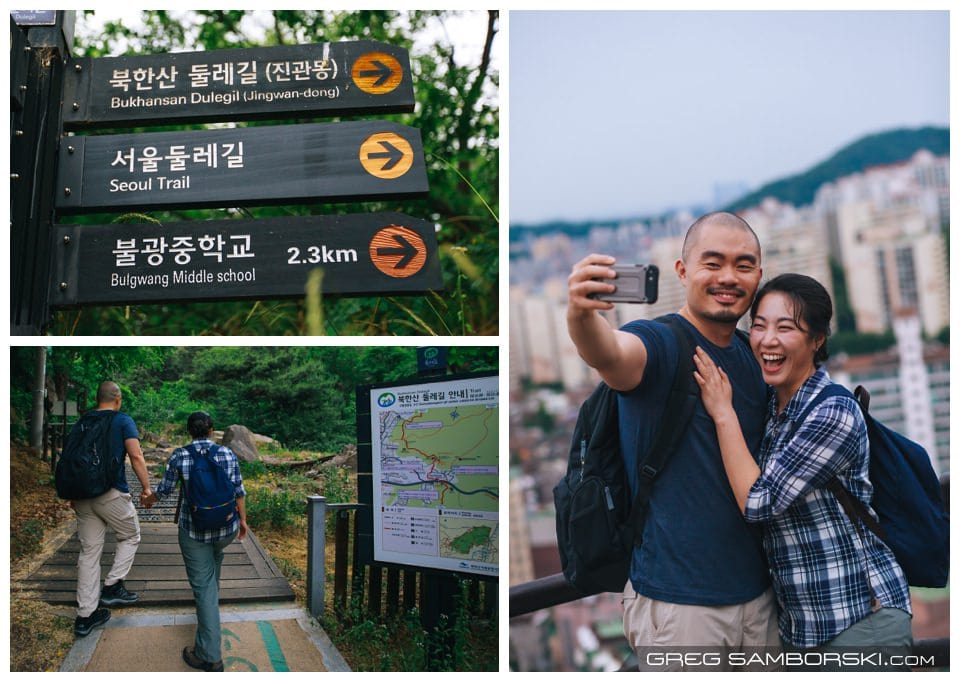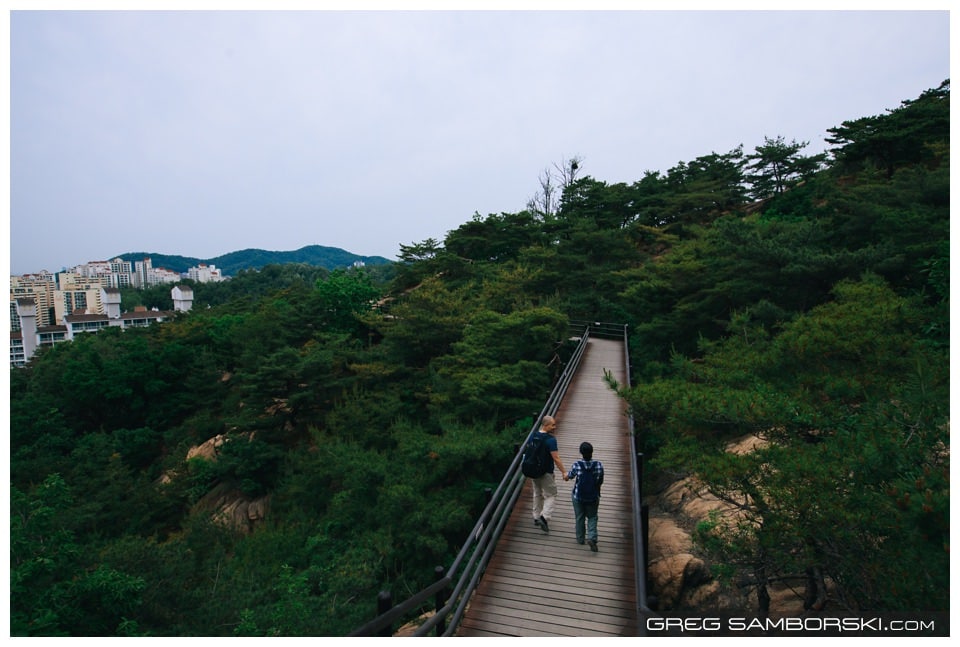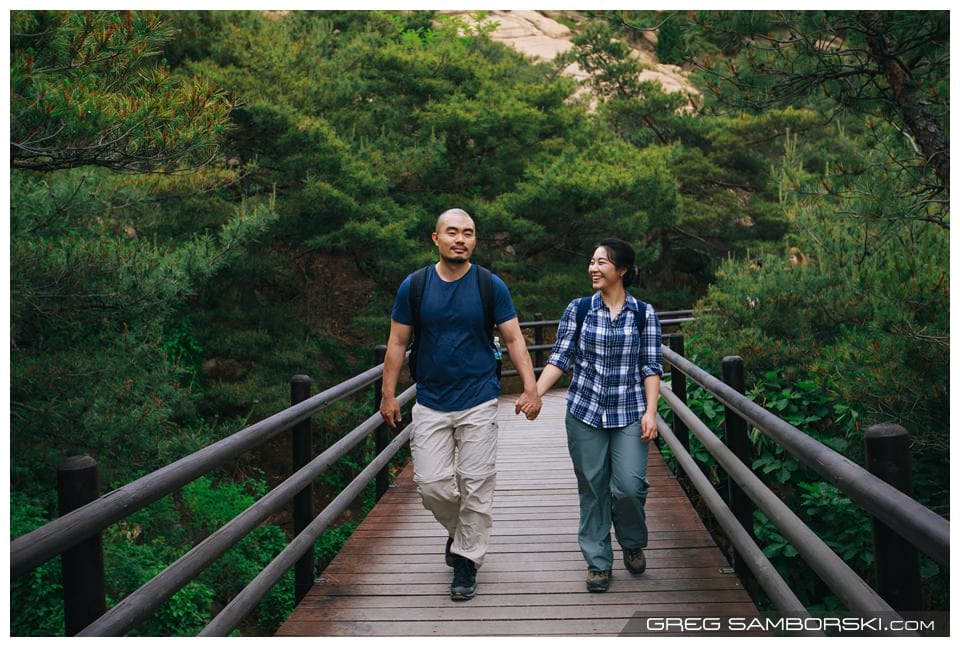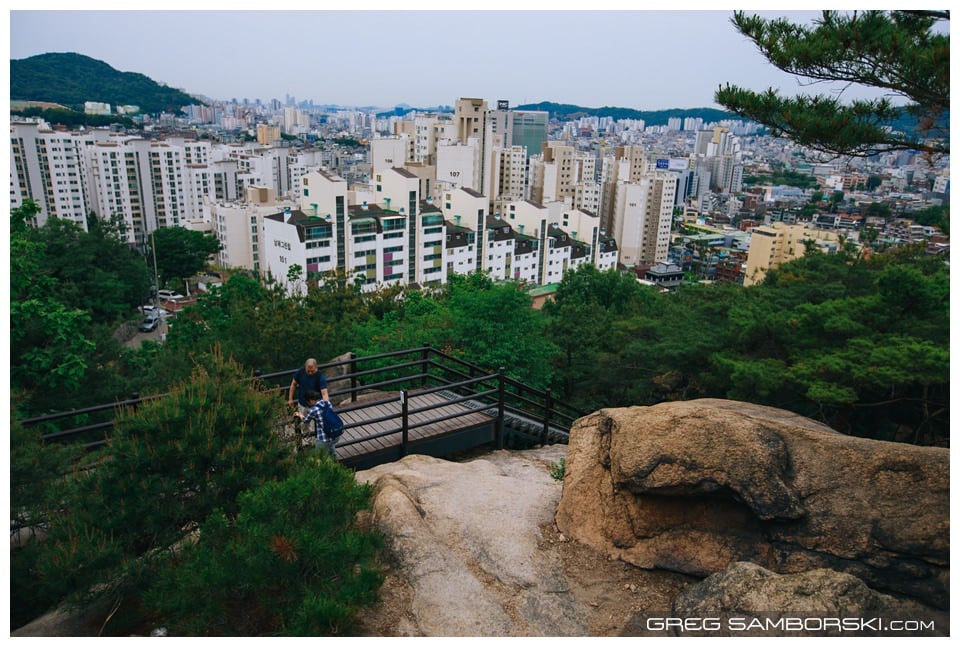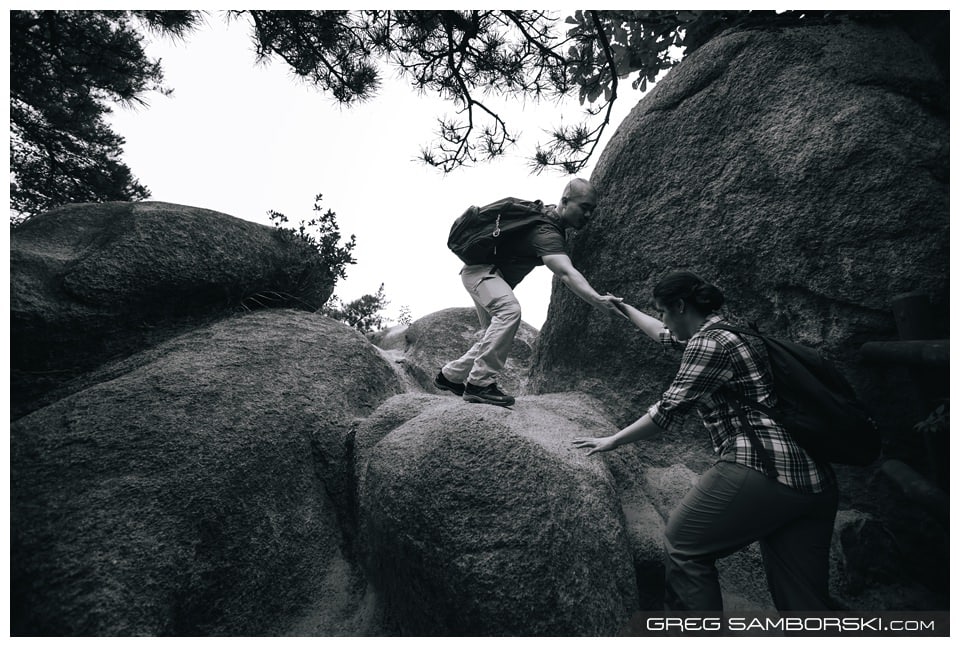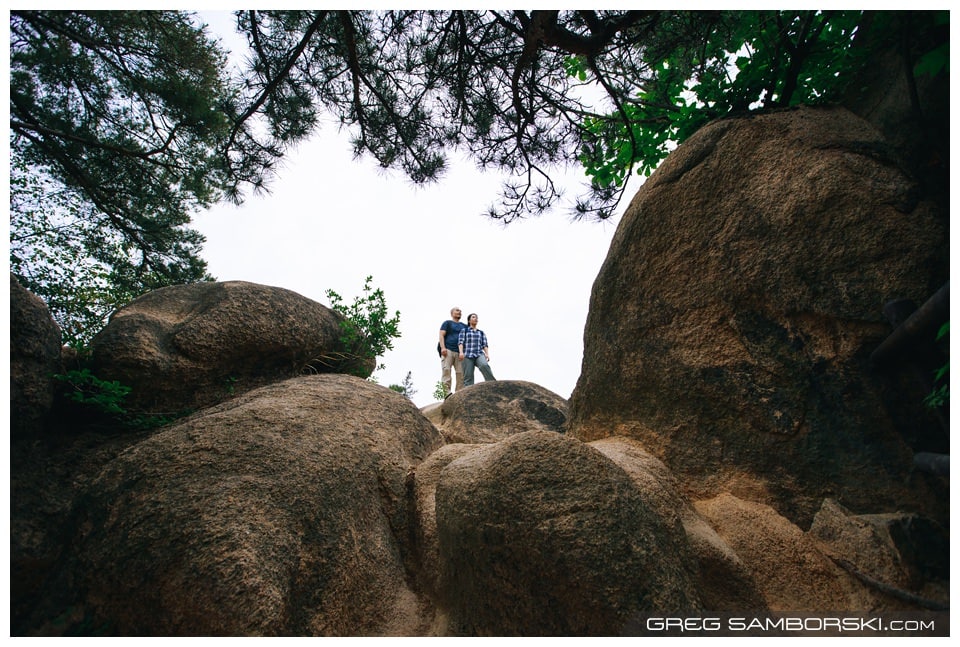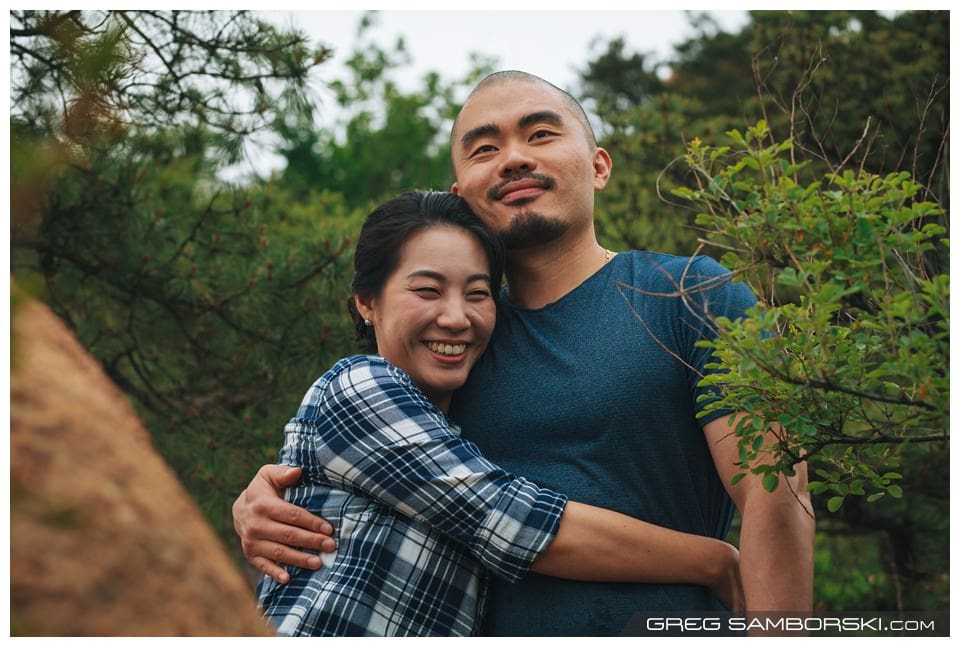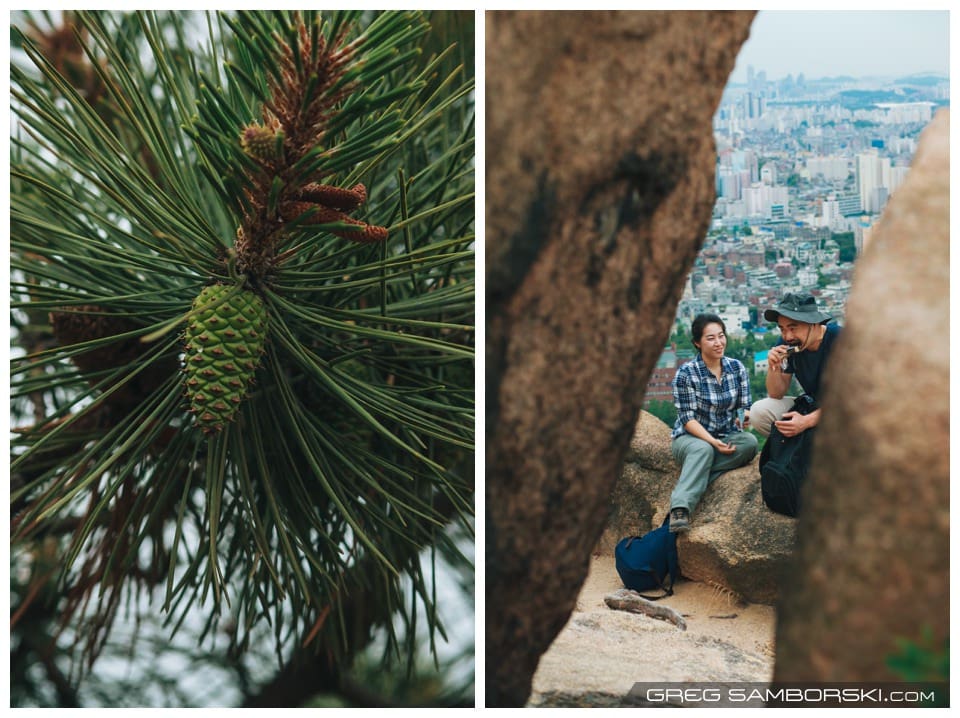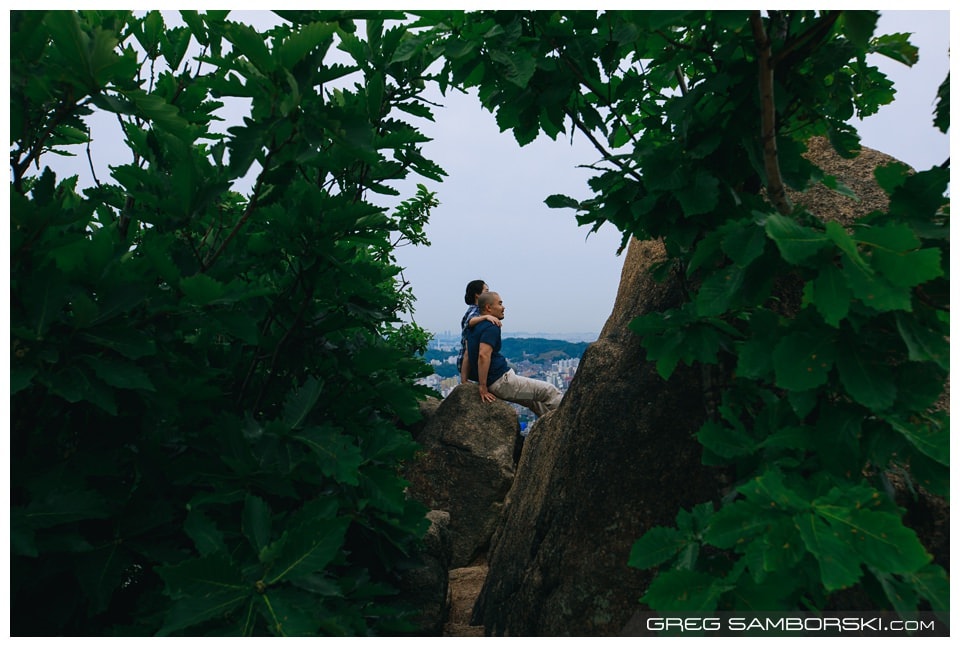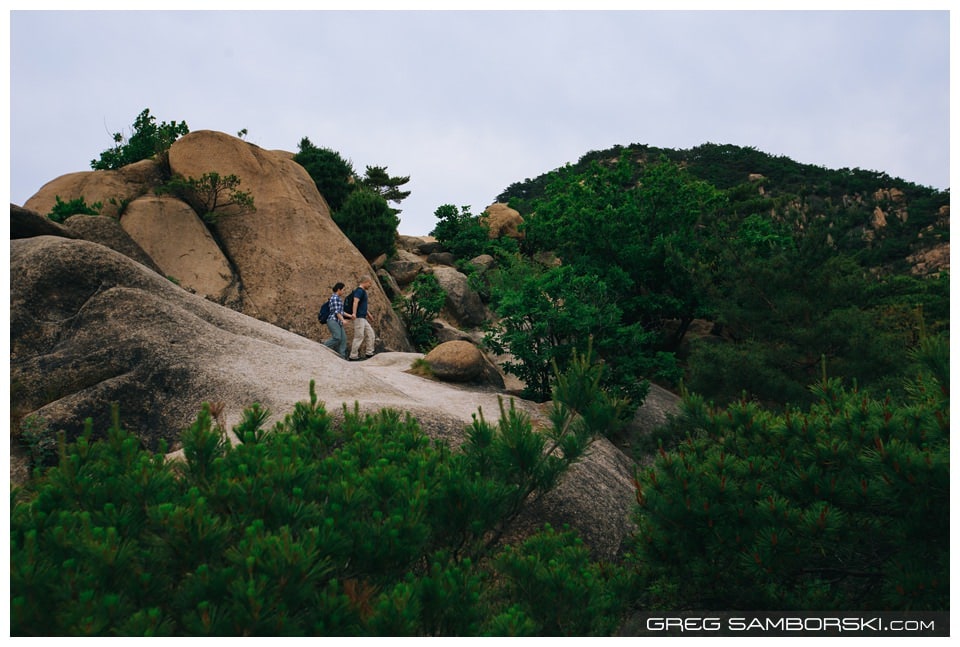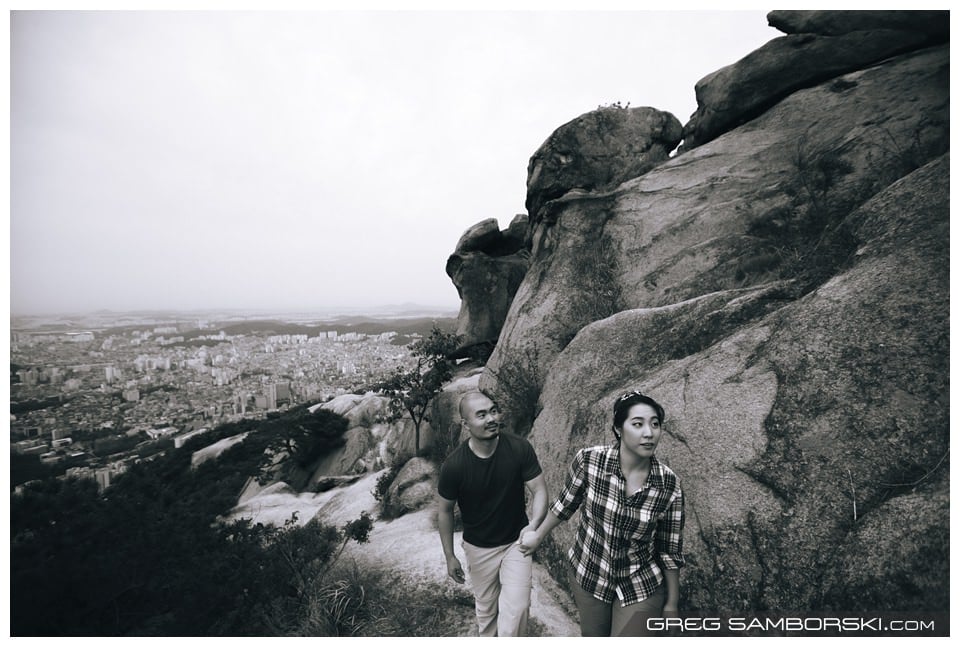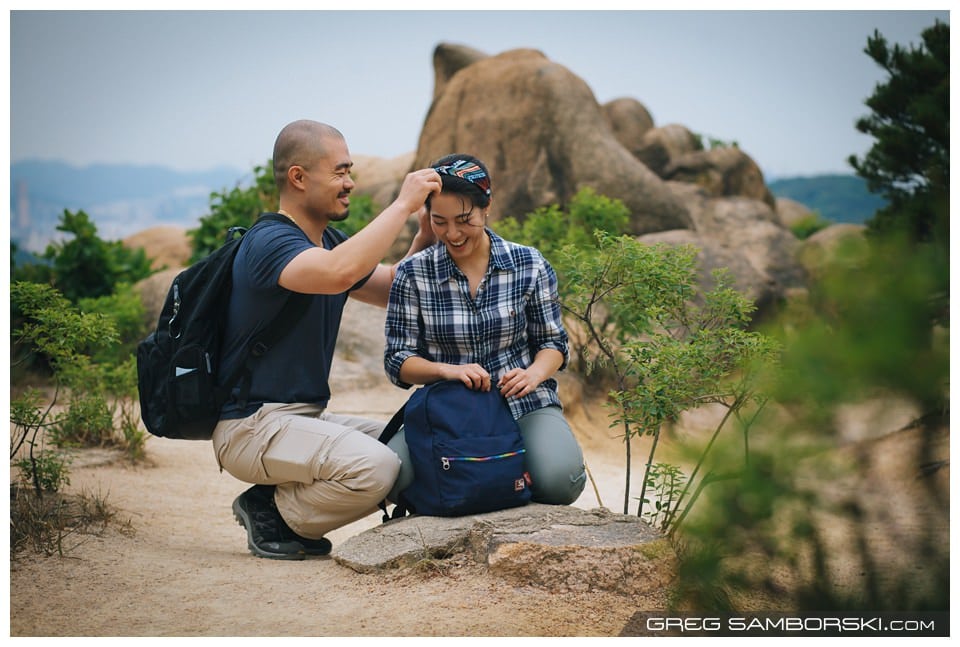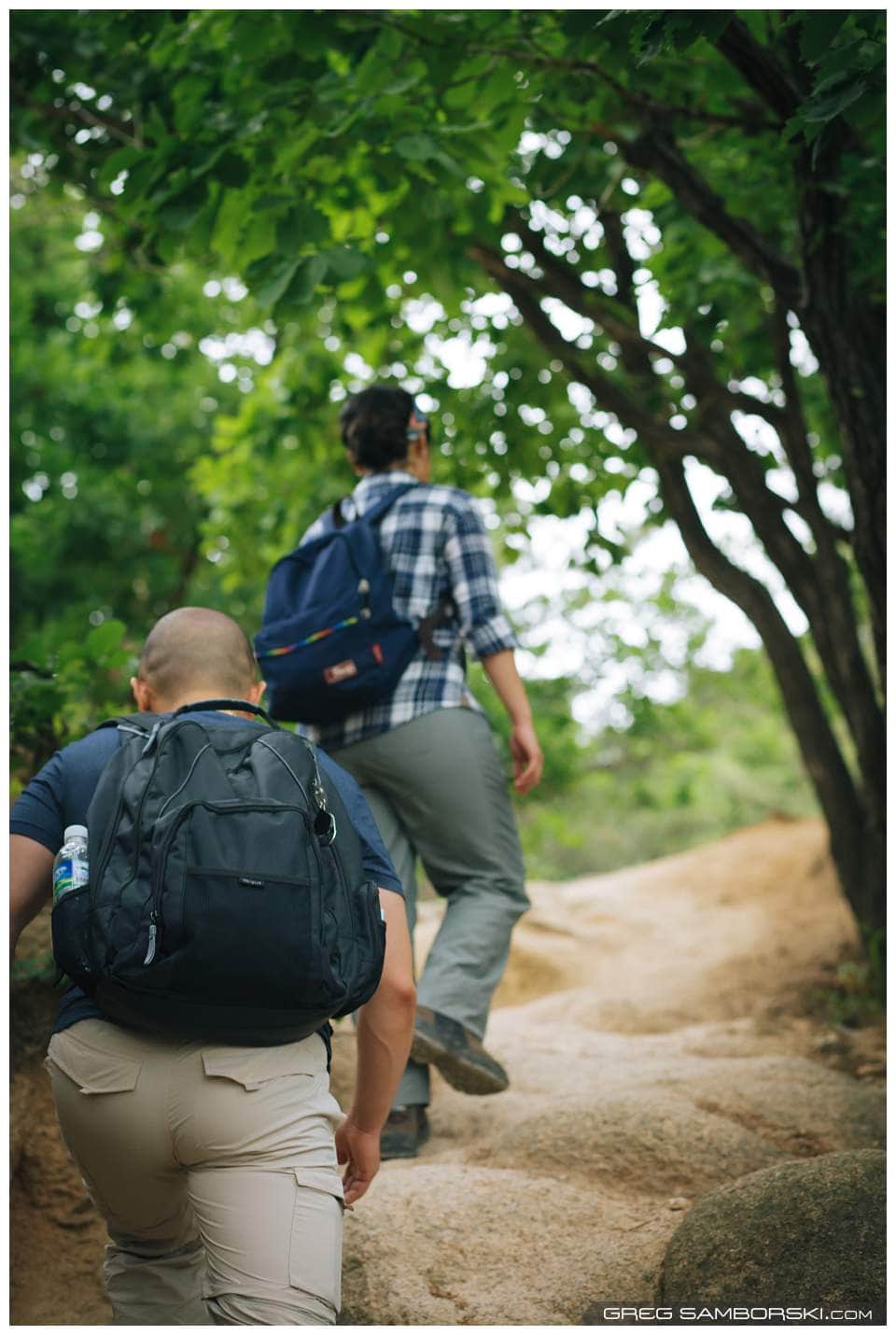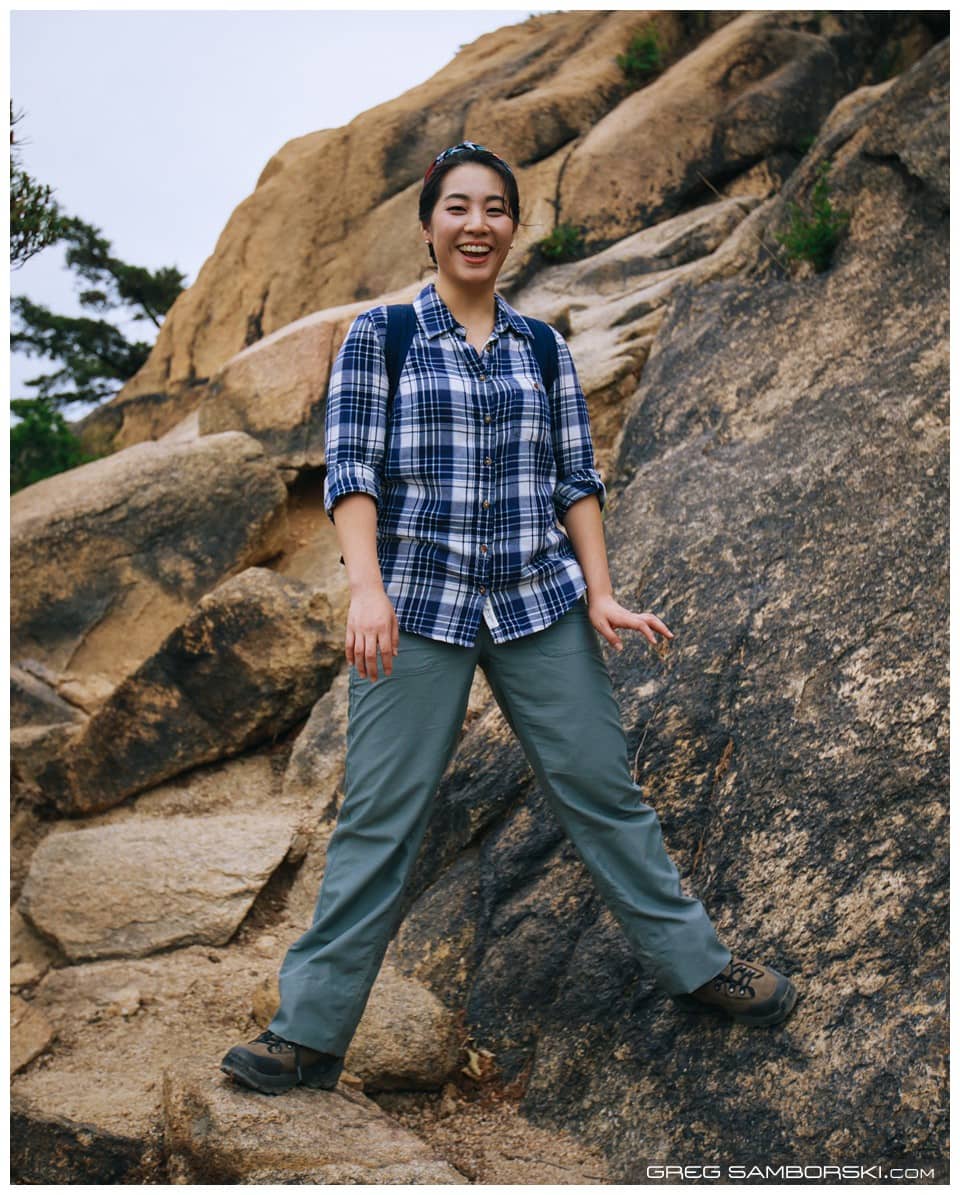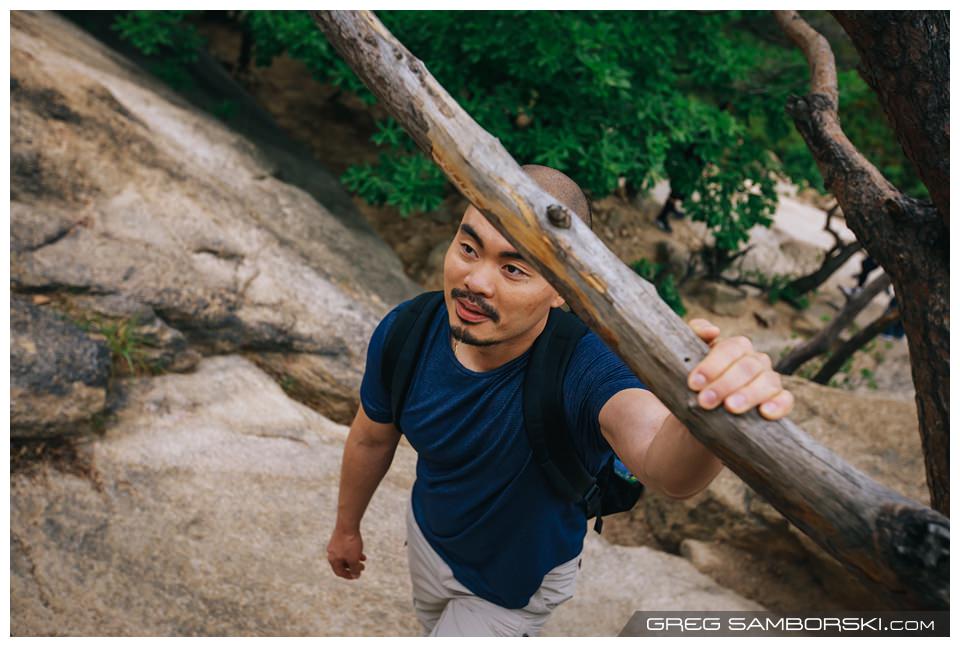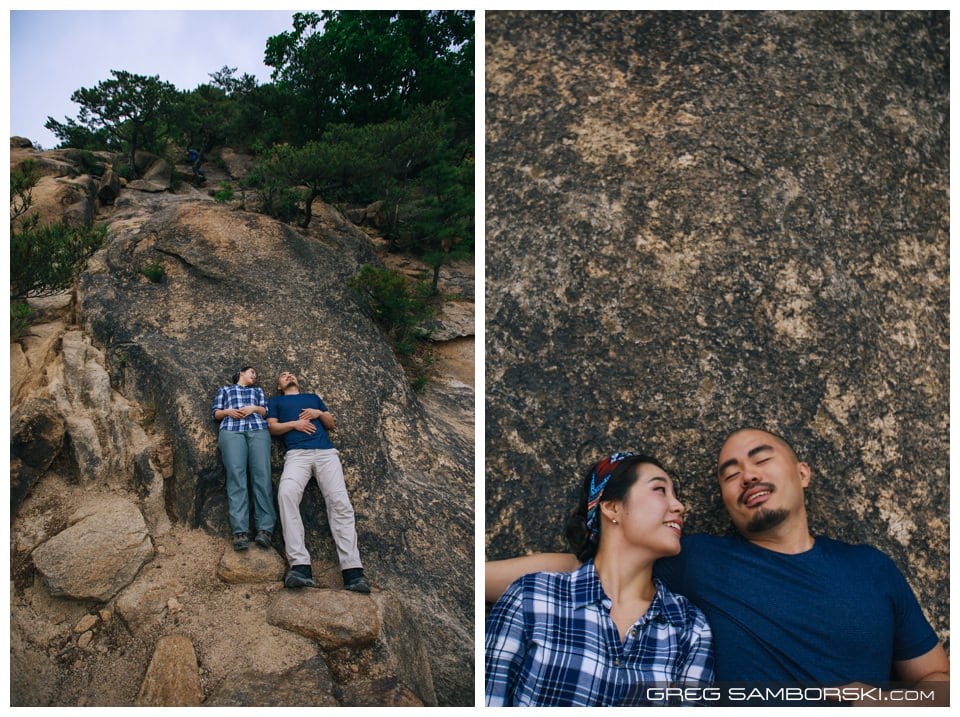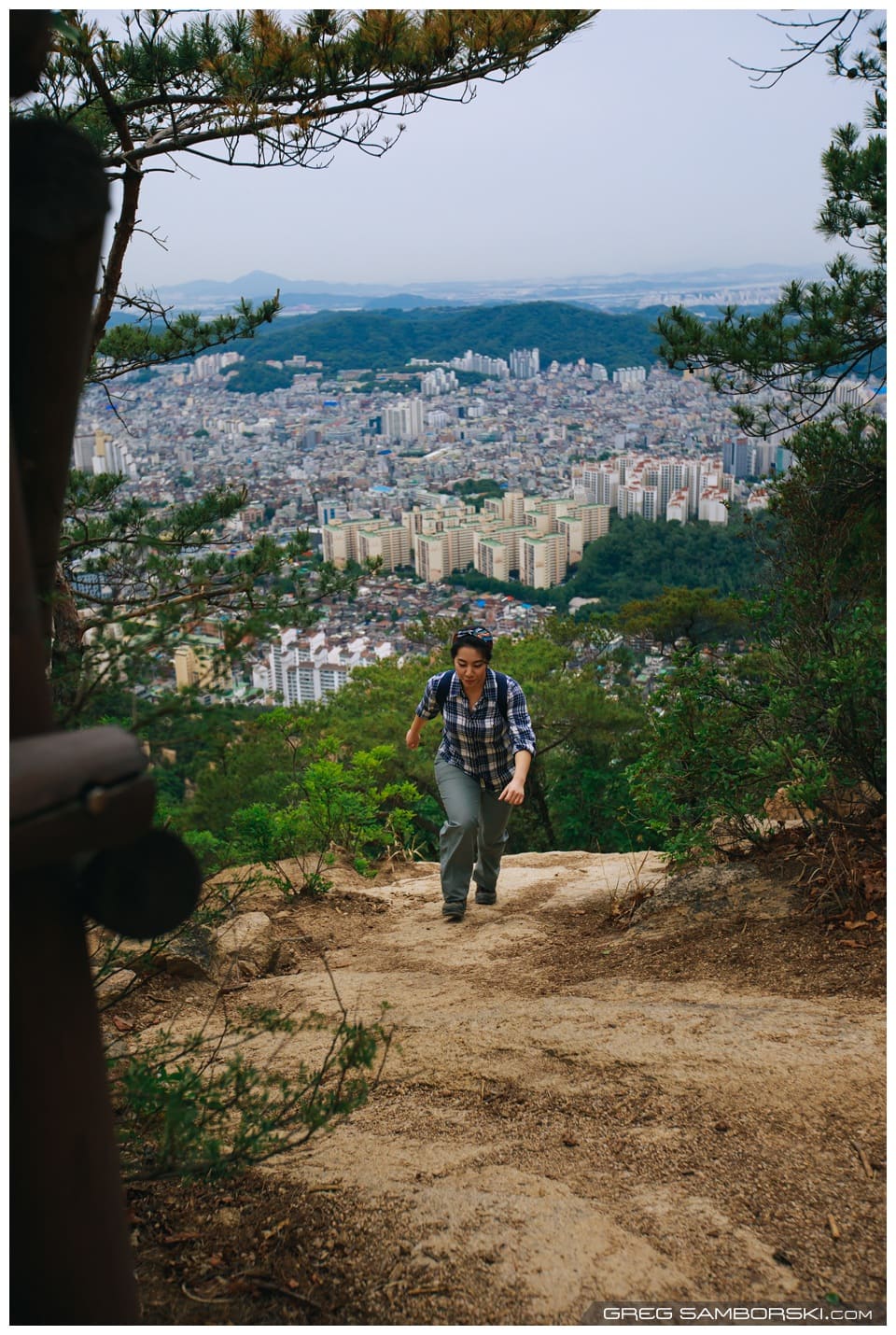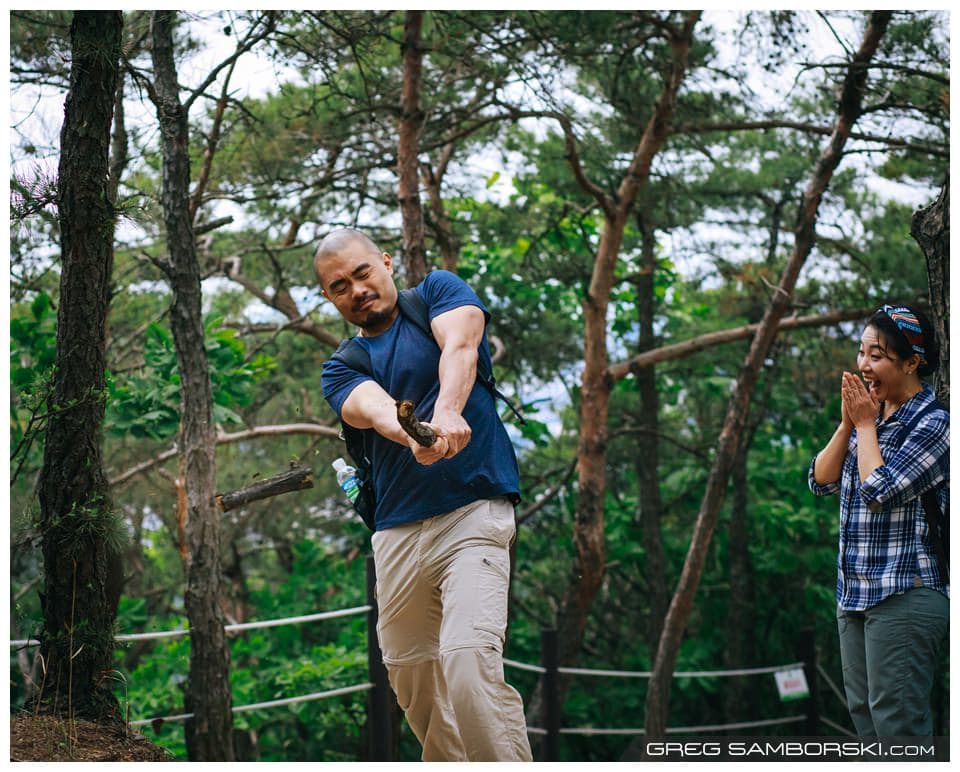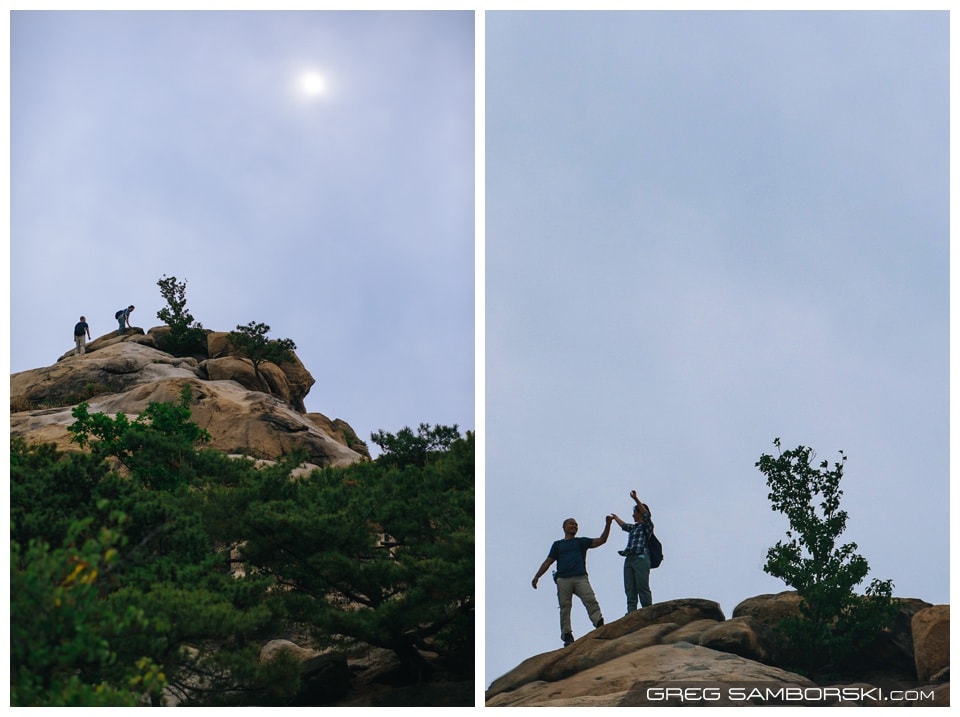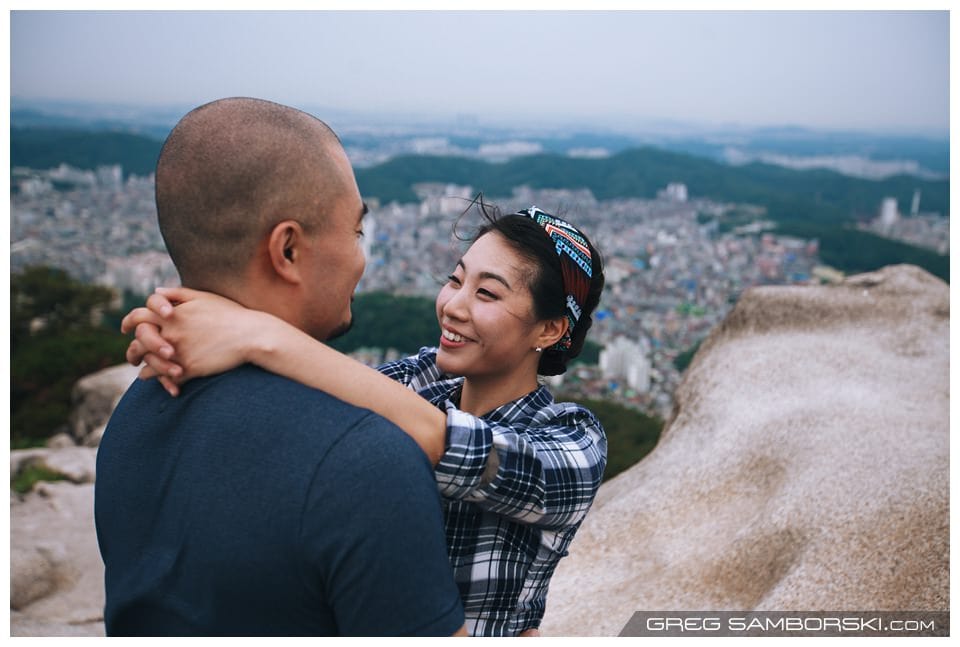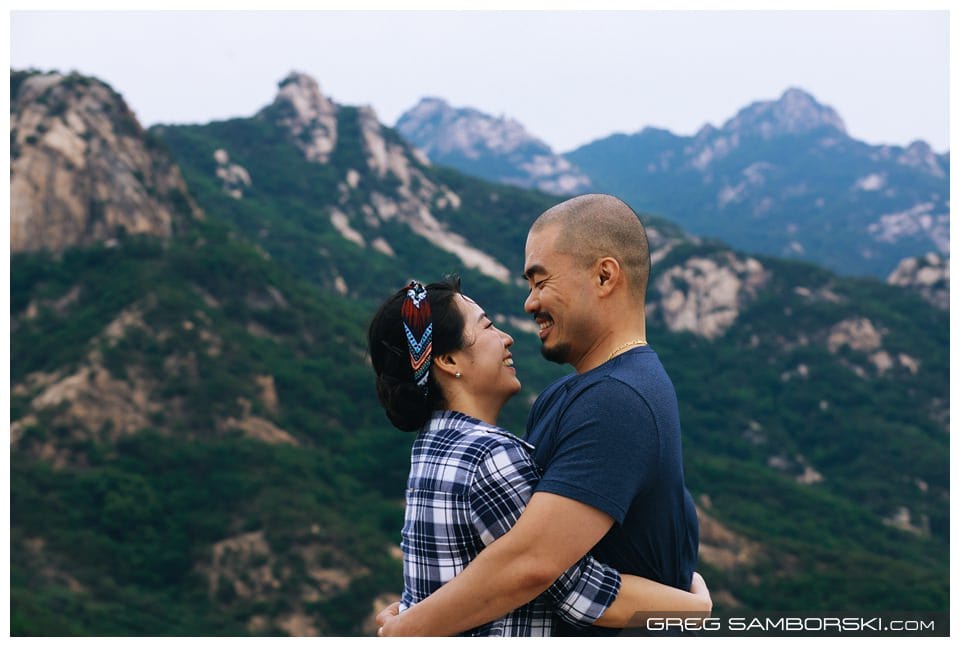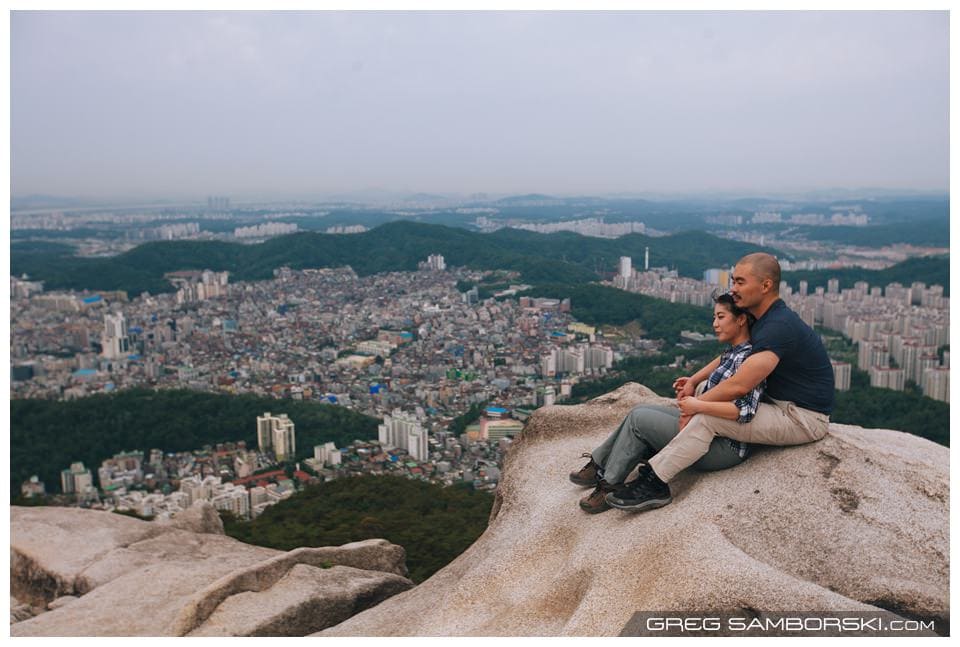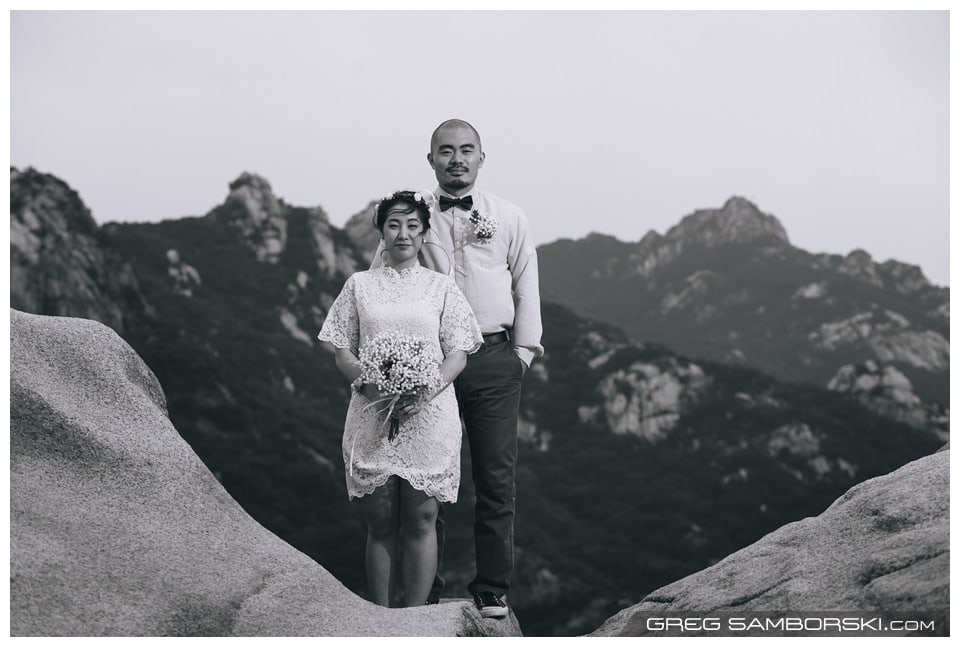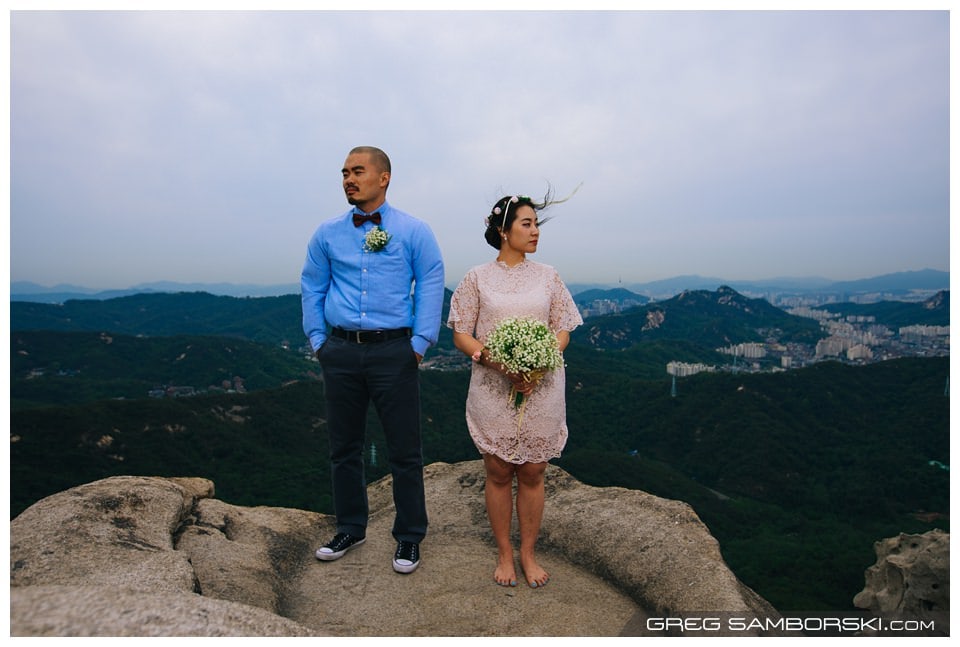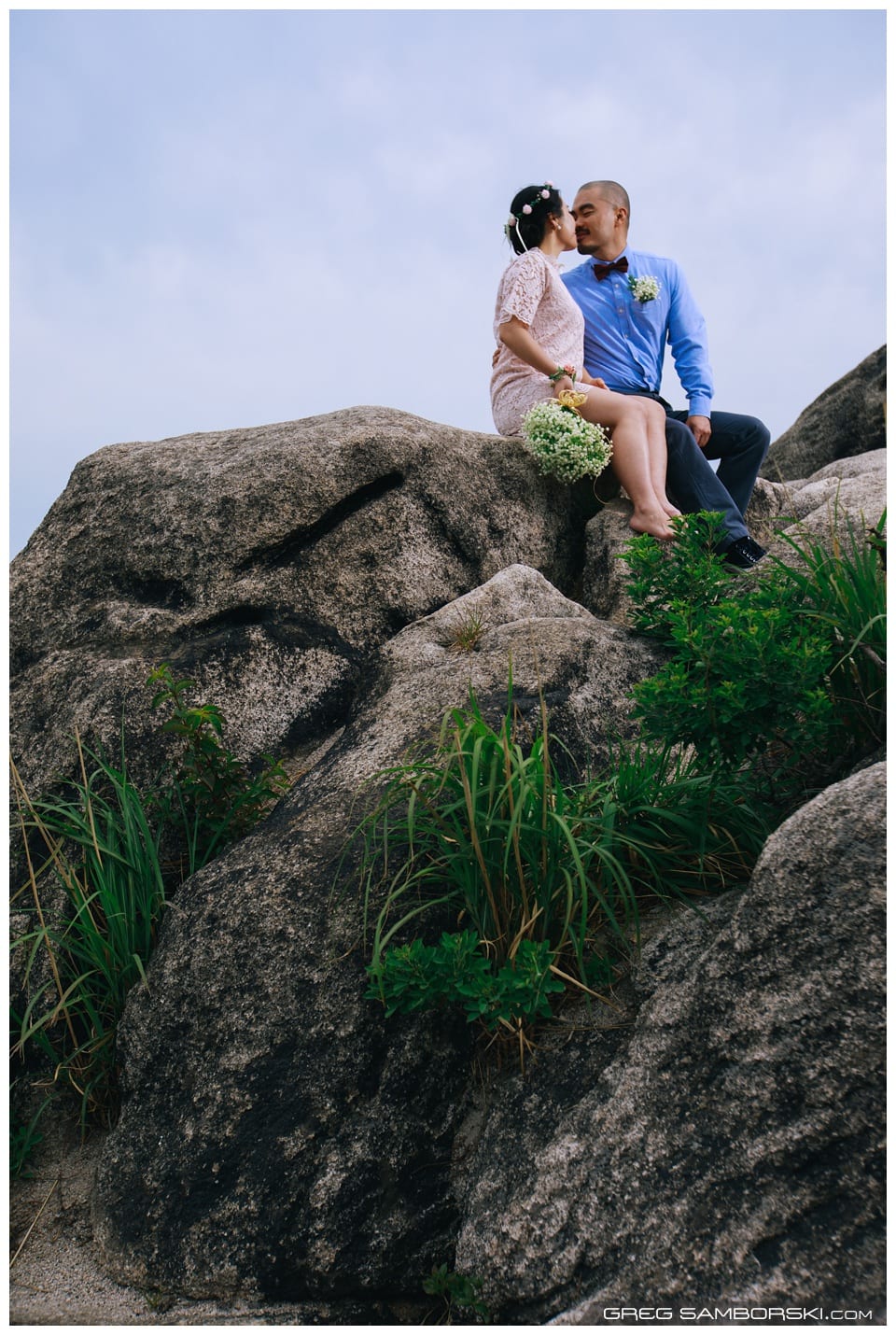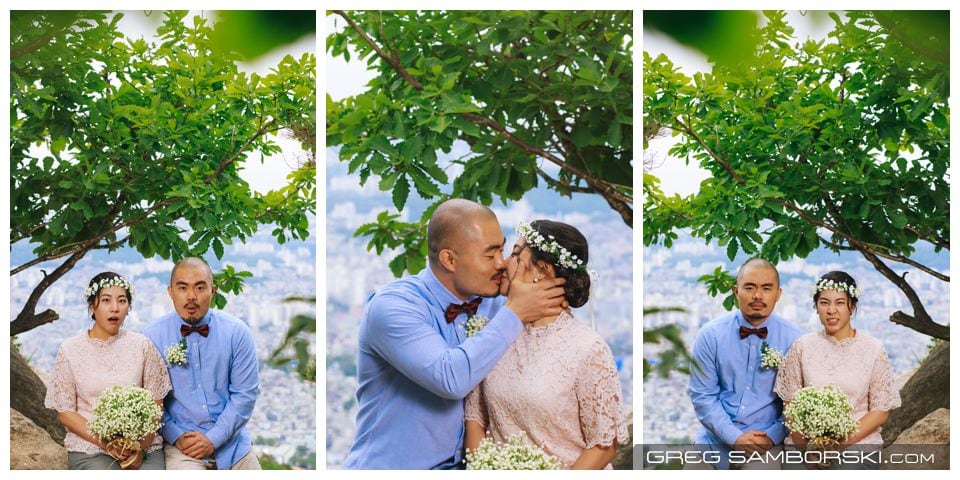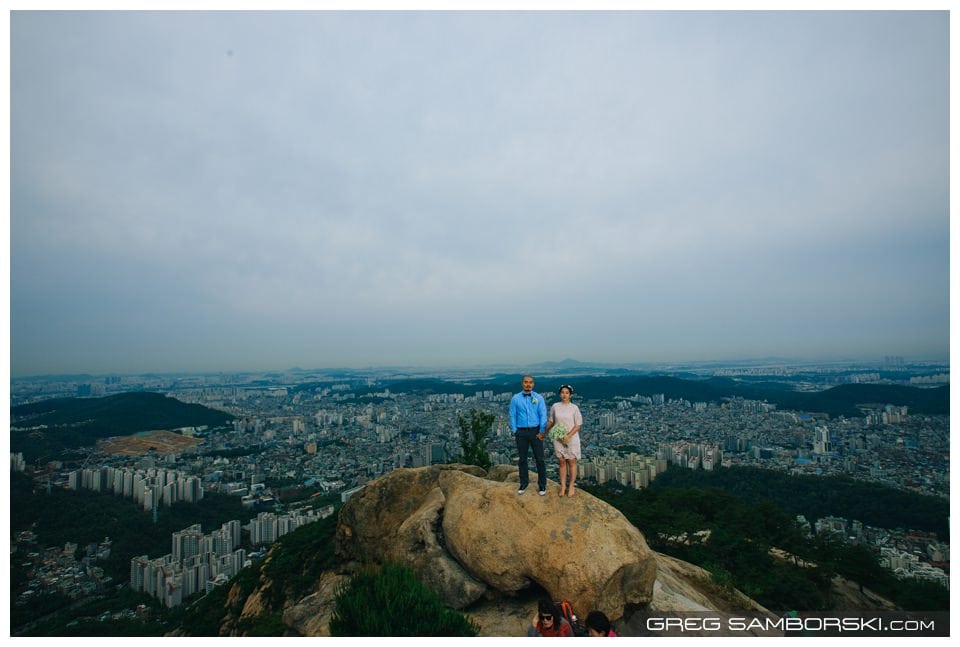 — BEHIND THE SCENES —