GSP now does albums and they are stunning! Simple, clean design allows your images to speak for themselves. Have a look at the pictures and album options below.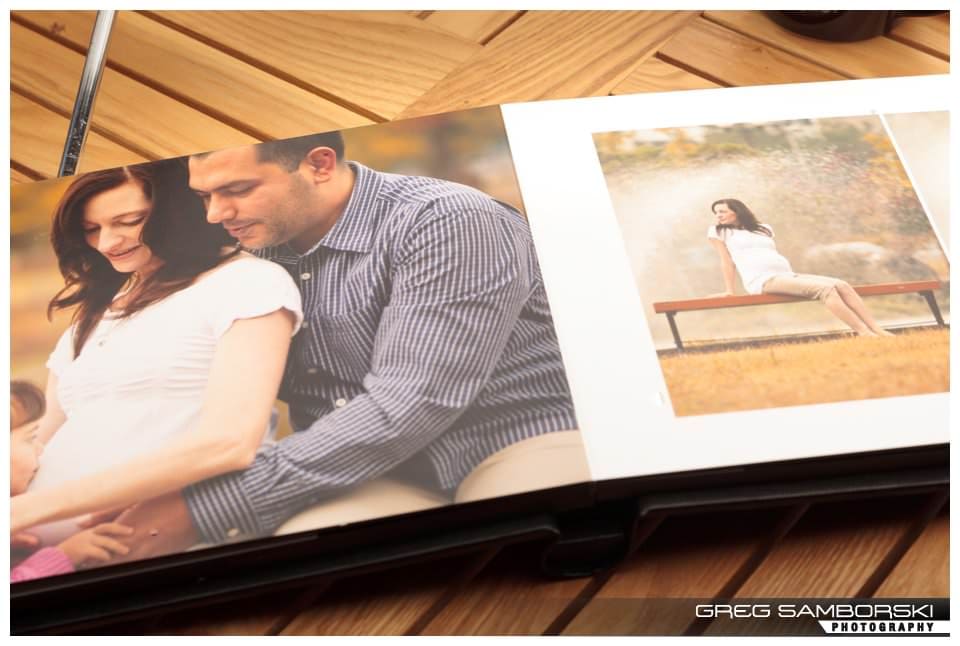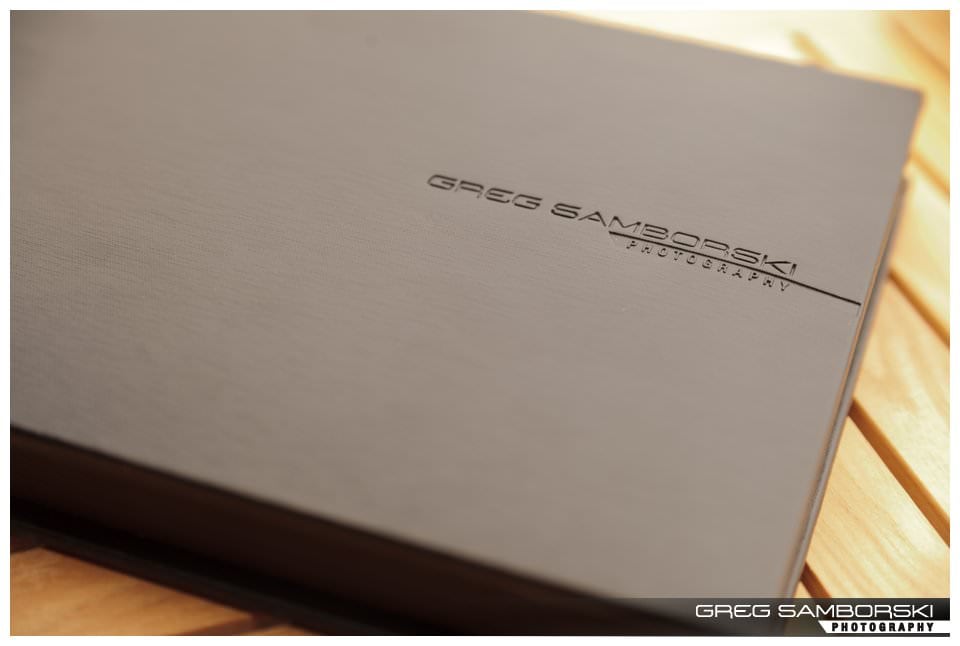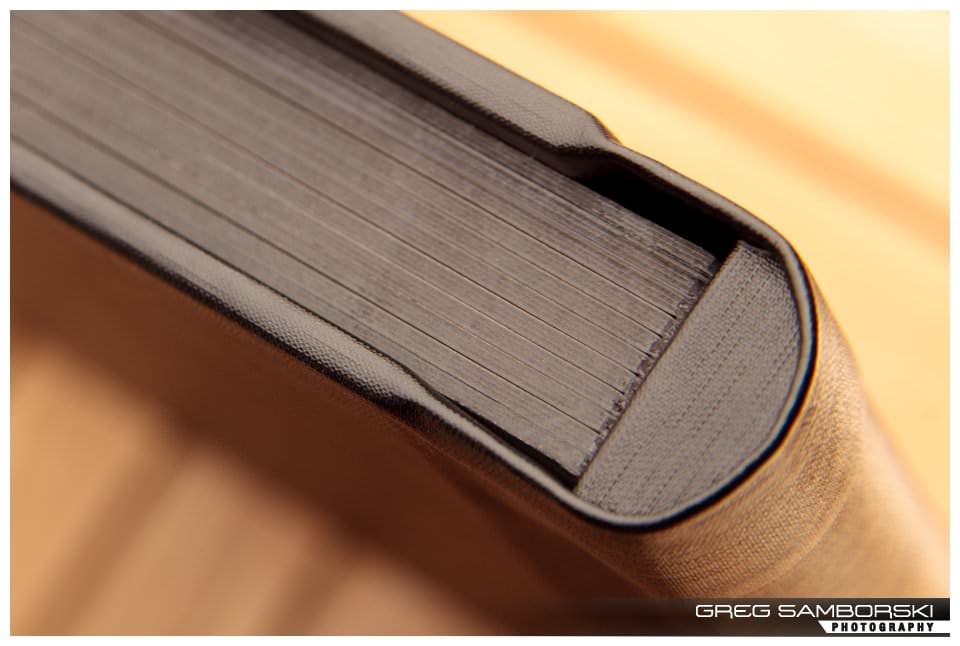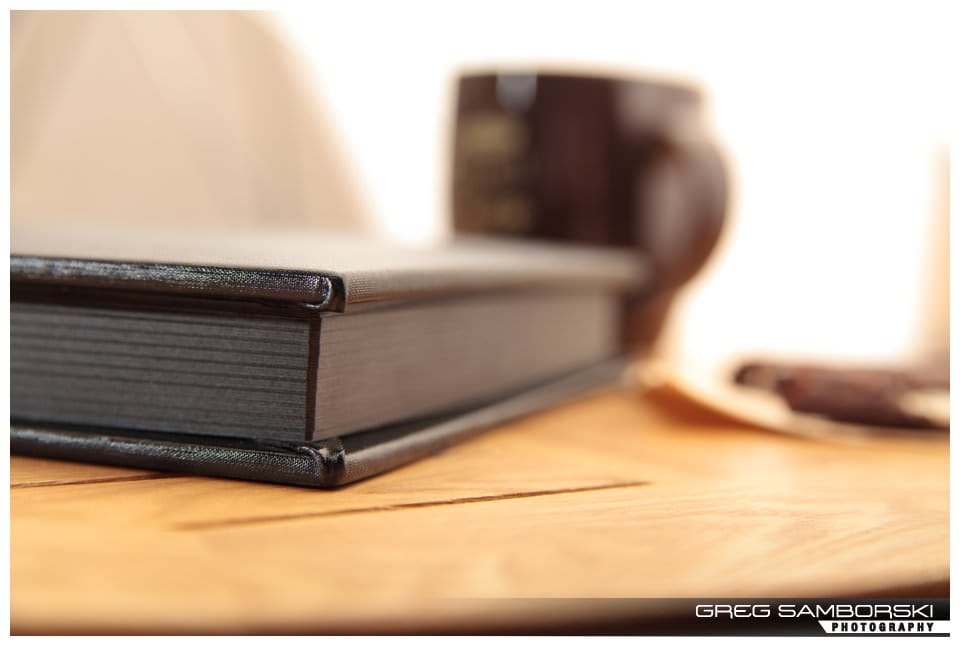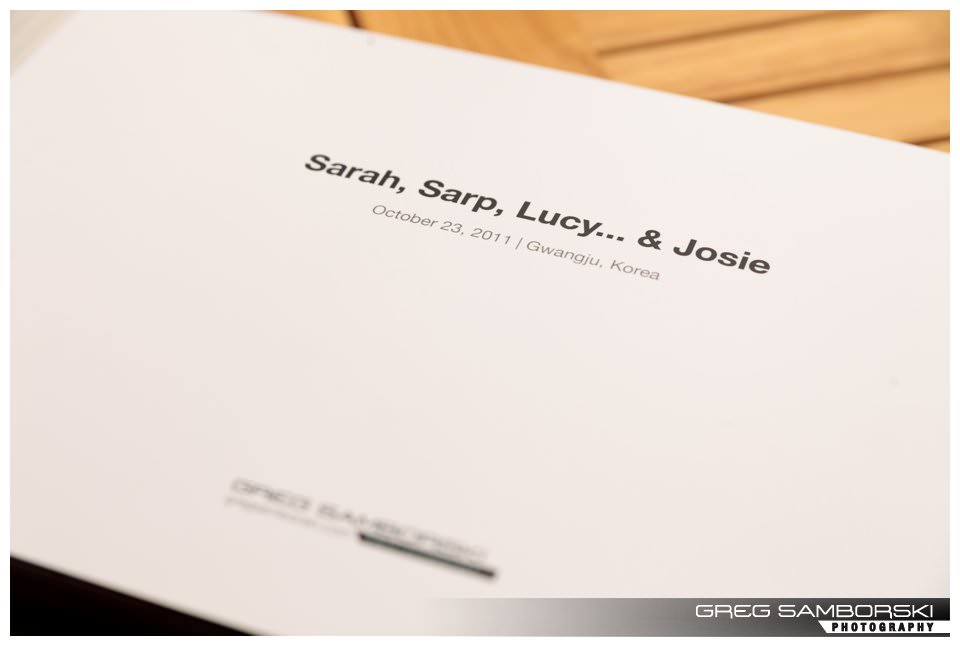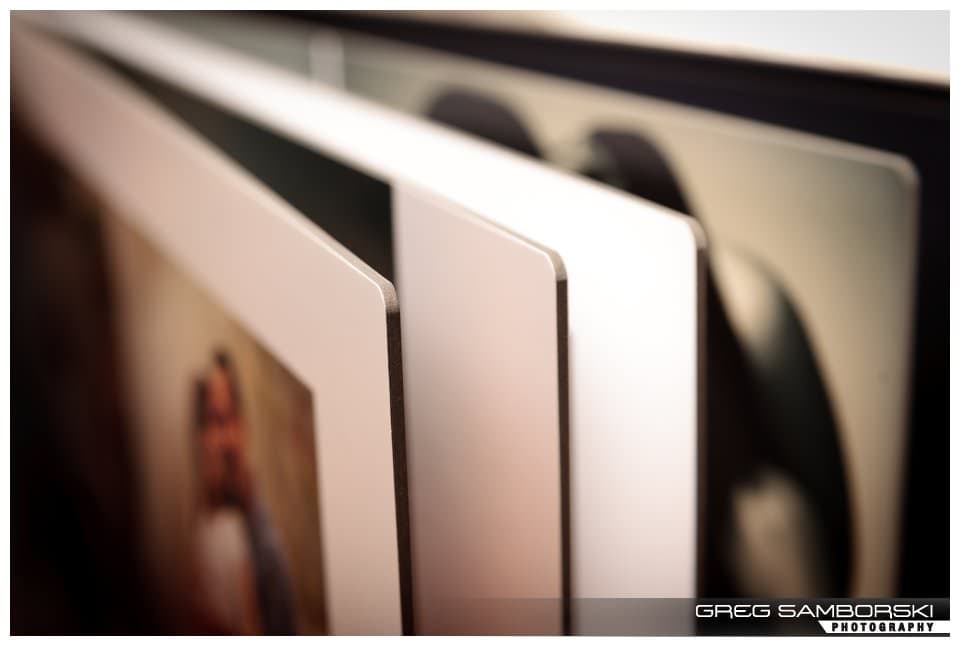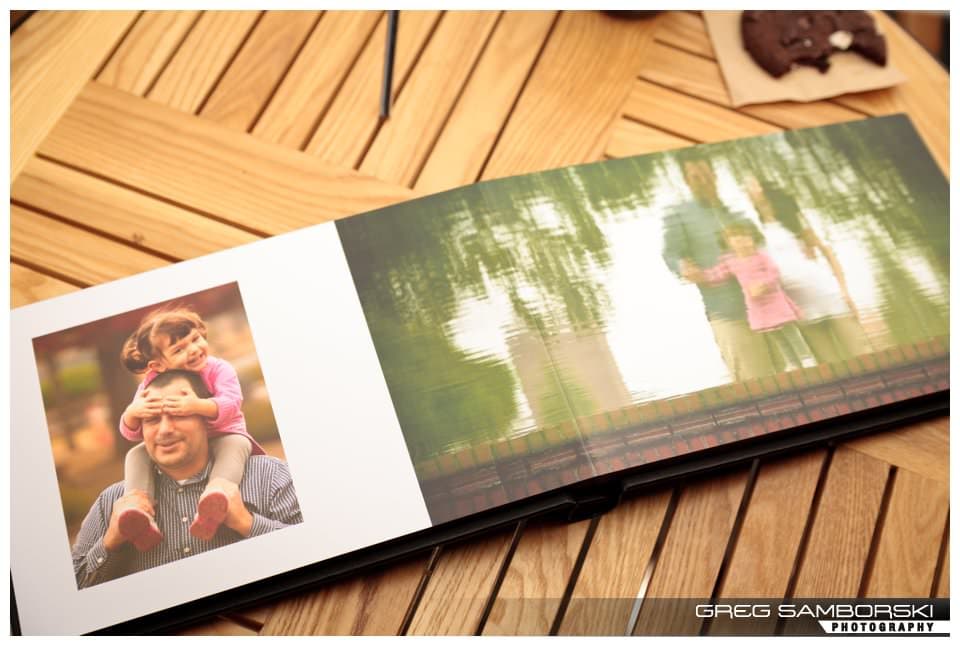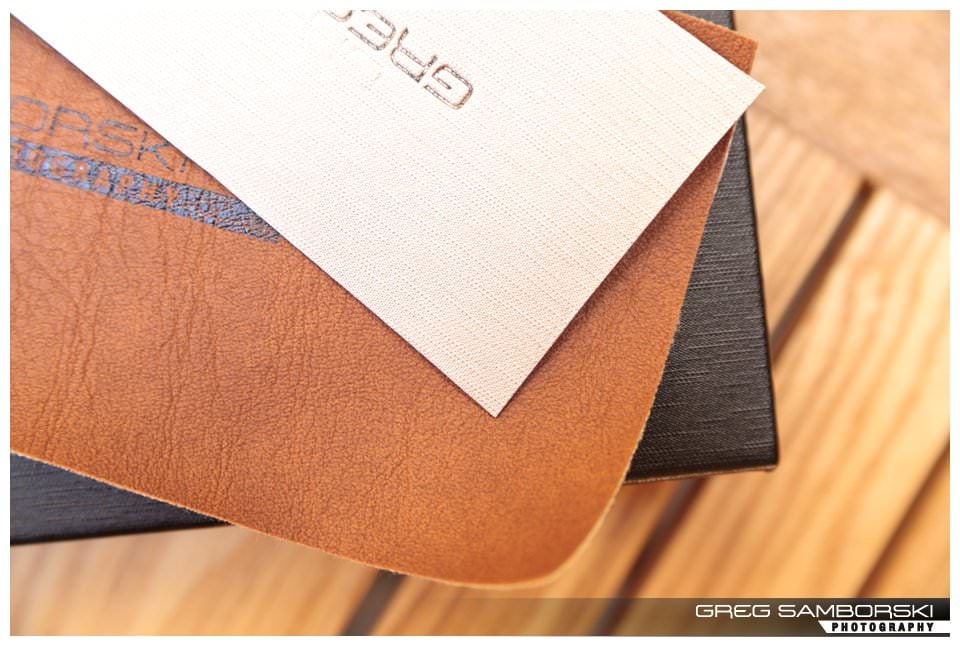 This classic black album measures 29.7 x 18.6cm.  I custom designed it that way to maintain the same aspect ratio as 35mm film.  This wide ratio makes for a cinema-like viewing experience.  Furthermore, the album fits comfortably in your hands and has a superb weight and feel to it.The exterior of the album is bound with the color/material of your choice and embossed with Greg Samborski Photography.  For an additional fee, I can design a punch so that your own text can be pressed into the cover.You can tell the quality of a album/book by its binding.  These albums are hand-bound and built to endure a lifetime of page turning.The edges of the album pages can be finished in black, white, silver or gold.You can choose a title for your album and include any other information you might like such as the date and location of your photo shoot.The two millimeter thick pages are what make this album feel so special.Your images are chemically printed on archival paper.  The flat lay pages allow for stunning full page spreads.Black, white and brown are timeless colors and look great on albums.  But you can always choose a different color too, except for for the really awful ones 😉
Package

Medium

Medium+

Large

Size

29.7 x 18.6 Centimeters
29.7 x 18.6 Centimeters
Coming Soon!

Pages

10 Pages
20 Pages

Images

20-30 Images
40-60 Images

Color

Black, White or Brown
Black, White or Brown

Price

$300
$500

Title Page

Custom Interior Title Page

Page Style

Flat Lay Pages*

Bleed

Full Bleed Printing**

Extra Page

$30
(Domestic Shipping +$7 | International Shipping +$40)
*Flat Lay means that unlike a magazine or conventional book, the pages lie perfectly flat when opened.  Thus, prints spread across two pages look very good.
**Full Bleed means that pictures can be printed to the very edge of the page.