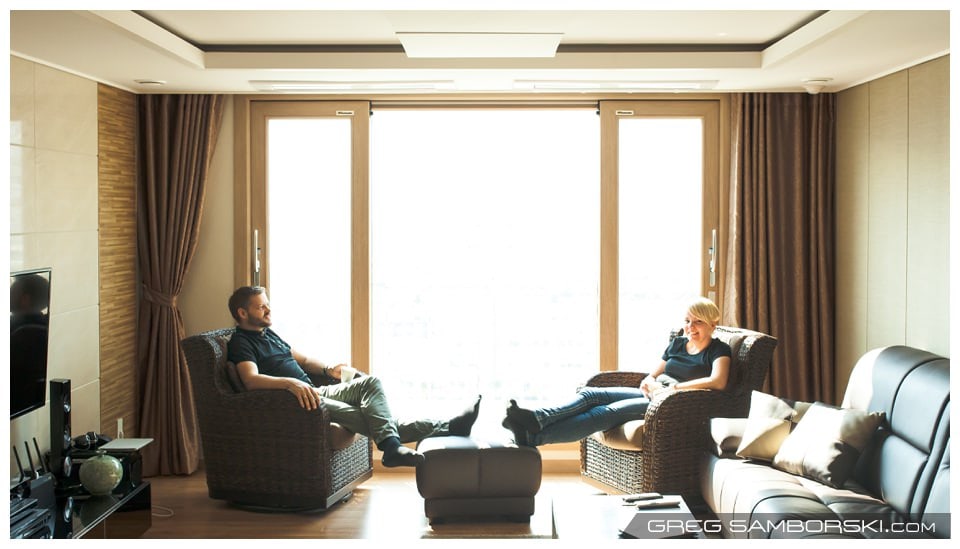 Kismul Home, Geoje-do, South Korea: "We want to remember our time here." I think every family I have taken photos for has uttered these words to me — and I couldn't agree more.
Ingrid reached out to me a long time ago, after she saw the family photos I did for her friend Julia (photos which will be linked to as soon as I catch up on this blog). After a few setbacks on my end including a stolen passport in Turkey and a bout of the annual Korean flue we mine as well call near-death, I eventually was able to make the four hour trip down to Geoje-do on the south eastern tip of Korea.
Geoje is a beautiful island boasting temperatures that are on average 5-10 degrees warmer than Seoul. Its people are prosperous as Geoje-do is home to two of the largest ship manufactures in the world. I was excited, both about the shoot we had planned and to be returning to where I spent two great years working for Daewoo Ship Building & Marine Engineering aka DSME.
DSME had also brought The Kismul family to Geoje and they would soon be returning home to Norway. Thus, the Kismuls wanted to have some of their Korean life captured. Ingrid and I discussed many concepts and I'm really happy that we chose the one that kept us local. We met at the Kismul's home, a super cool euro-style complex, where I got to know their two energetic boys Dag and Alf. We had a coffee, I played with the boys and of course worked in some photos around the house.
From their home we went outside to the playground in the courtyard and then over to a giant park where Alf ran into his good friend — a mountain bike fanatic! When hunger started setting in and we made our way into town for some Korean BBQ.
This kind of family photo shoot, the kind where you to experience "a day in the life of" a family is becoming my new favourite thing in the world. It's just so much deeper than a meeting up at a park for a few group shots. I hope that I have managed to capture at least some of the Kismuls Korean experience in a way that will bring back awash of memories each time they view these pictures.