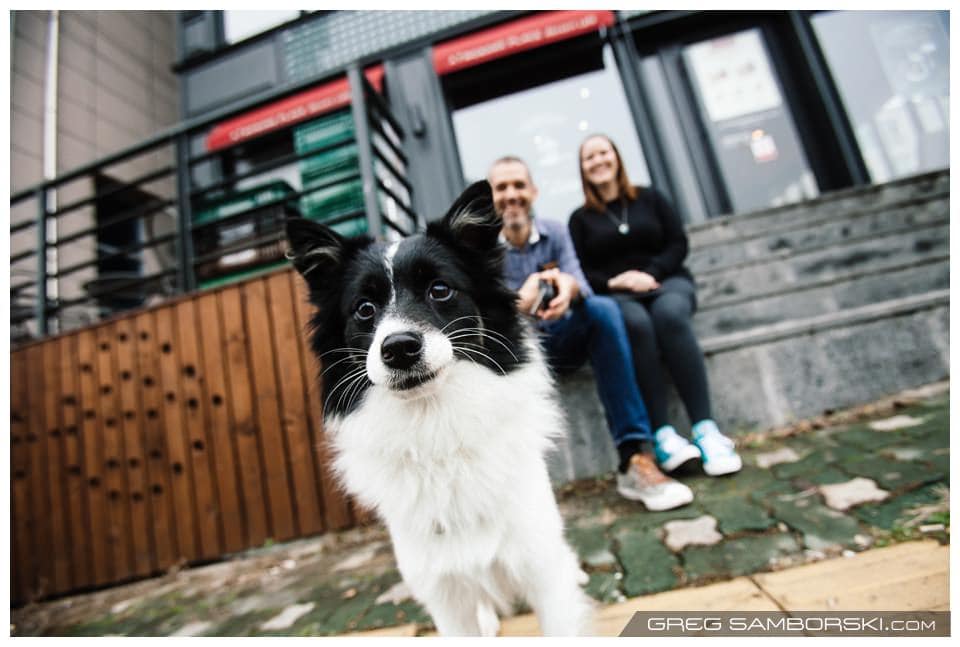 Ulsan, South Korea: The original plan was to do engagement photos on Nami Island.  I would have happily gone there as I've never actually been there yet but midway into our planning I got an email from Ashley and Graham:
Hey, just a thought…I was wondering if it would be at all possible for you to come to Ulsan instead of us coming to Seoul? Ulsan is incredibly lush and we live really close to a river. I like the city of Gyeongju which is pretty close to here.  We also have a dog that we adopted in Korea so it'd be nice to include him in a couple of the shots.
As far as style for the shoot, I really liked Adam and Taryn's pictures.  I liked that it wasn't all lovey-dovey and showed their personality. We're not really big on PDA so I'm sure it'd come off as awkward in pictures. You don't seem like the average photographer that'll pose us in the cliche engagement photo poses -_- Might be fun to poke fun at the cliche poses?
I think Ashley thought I may be hesitant to travel to the other end of the peninsula but it was the exact opposite, not only was I excited to visit Ulsan, I was stoked that Ashley and Graham would be in their "natural" environment.  Couples always ask me for engagement photo location suggestions and my first recommendation is always a location that has some meaning for them.
My feeling is that when you look back on these photos, especially when you are no longer in Korea, the surroundings in these photos will fill you with memories.  I documented Ashley and Graham in their neighbour hood amongst the hair salons and soju bottles. They showed me their favorite park where they were swarmed by curious kids and Ulsan's beautiful bamboo forest.  Finally we hit the main drag, "RO-DAE-O" for a few evening shots and a post shoot beer.
This shoot differentiates itself a fair bit from my others.  It's done more in documentary style and I certainly played more with posing, backgrounds, concepts and editing.  Ashley and Graham were so great to work with, easy going and enthusiastic to try the ideas I was putting out there.  They also had a lot of their own including the sports team jersey idea which I dug.
But enough talk, check out their images!