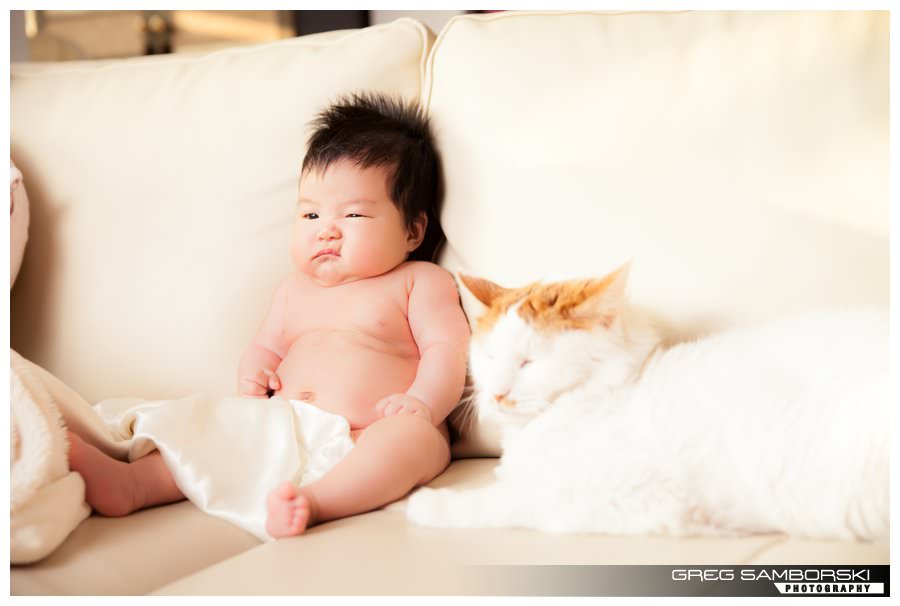 Lotte Gold Apartments Seoul, Korea:
I had the pleasure of meeting the
Kau Family again
.  This time it was at their home and a tiny new member was present — Natalie.  Aside from photographing my own daughter relentlessly I'd never actually done a newborn session.  Either I have some incredible ability to keep newborns calm and relatively bodily fluid free or Natalie and her mom did an exceptional job.  I'm kind of guessing it was the latter.
I spent most of the afternoon with the Kaus in their toasty warm apartment waiting for moments of opportunity.  We didn't rush anything, if Baby Natalie needed something, she got it.  We worked with some available light, a little flash and used simple everyday items from both of our homes as props.  I don't think things could have gone any smoother.  Congratulations Angela, Tony and Joshua on your newest arrival.  I look forward to assembling your photo album.