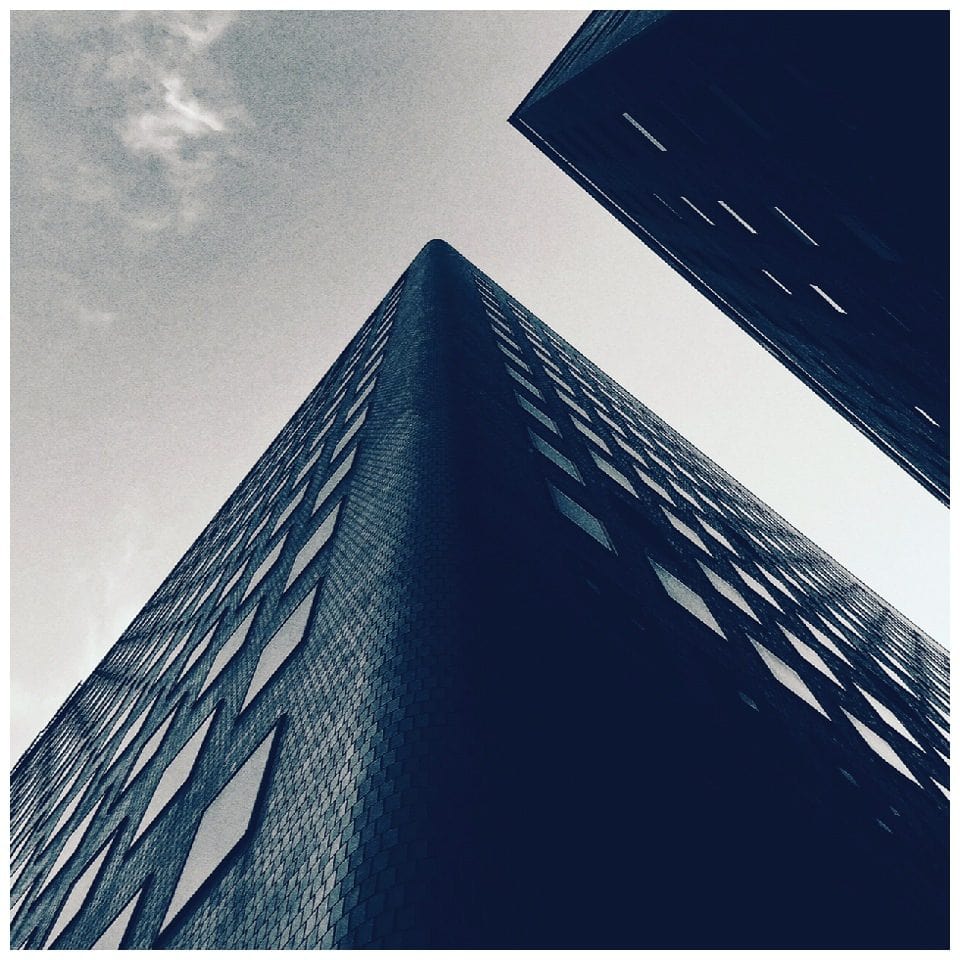 Chi running – in essence, the art of running like a cartoon character.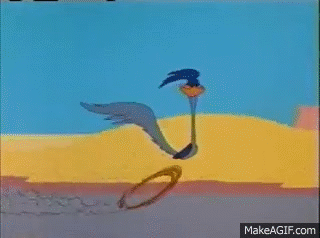 Today I gave it a try. My stupid credit card expired on iTunes so I couldn't download the app, instead, I watched a few free tutorials on YouTube.
I alternated between what it looked like I should be doing, and what I thought I had been doing and suddenly my heal strike seemed clear as day. This might explain the heel wear pattern on my runners and feelings of inflammation in my knees.
With as much focus as I could muster I tuned into the FEELING of today's run and there were brief moments where I think my technique was coming together. A good indicator of proper form for me (or at least what I hope was proper form) was the sound and feeling of my foot hitting the ground. When I couldn't here the scuff of resistance, when it felt and sounded like I was rolling over the asphalt, when my upper body was more or less motionless, that's when I think I was doing things right. For a moment my running really did feel like a "controlled free fall".
The hardest part was remembering to keep my feet parallel and not over step. I did my best not to over extend my foot and land on the mid sections of my runner, virtually no heel at all. I observed that if you don't push a little on take off it just feels bouncy and high impact. As soon as I pushed back and lengthened my stride to the rear the fall and roll seemed to happen more naturally.
Of course my pace dropped as I focused on technique but I also ran further with what felt like a lot less effort. Feels good to sweat again. I only subbed two or three days of running for yoga but man did I miss it.
Time to chrun home.
Here's how I exercised today: 5km Chi walk/run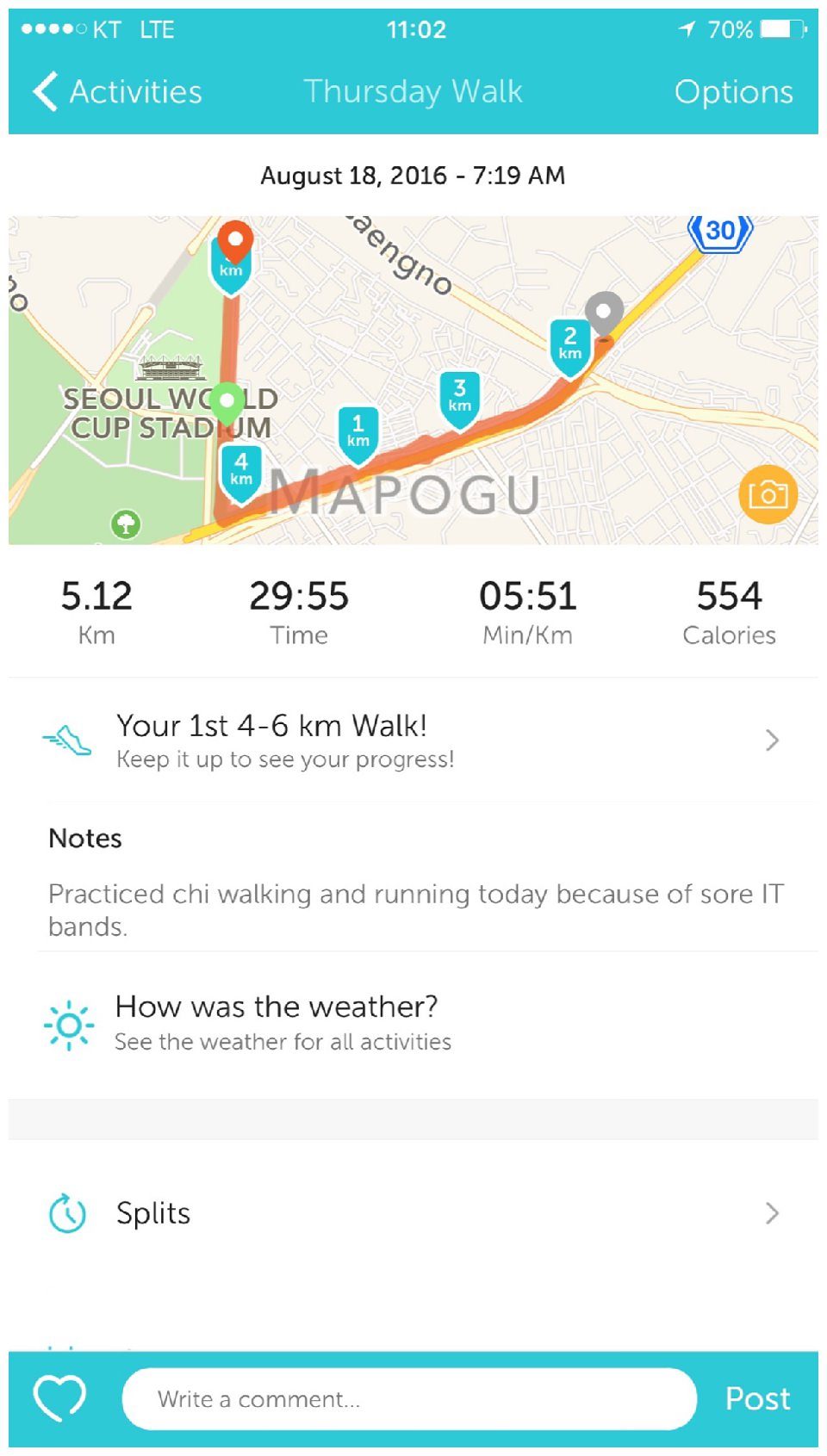 3 Things I'm grateful for: To be running again! Kinda keeping my cool during this morning's spat. Going to Jeju with my buddy Dylan tomorrow.
What I ate yesterday: 1/4 of an over sweetened pomegranate juice, amazing Canucks kimchee egg burger, double gin pickle juice spicy Cesar / bloody marry, 1/2 cold brew, 1/4 of that butter fried squid, peanuts, fried fish and one beer (the last three things were part of an editorial on a pub.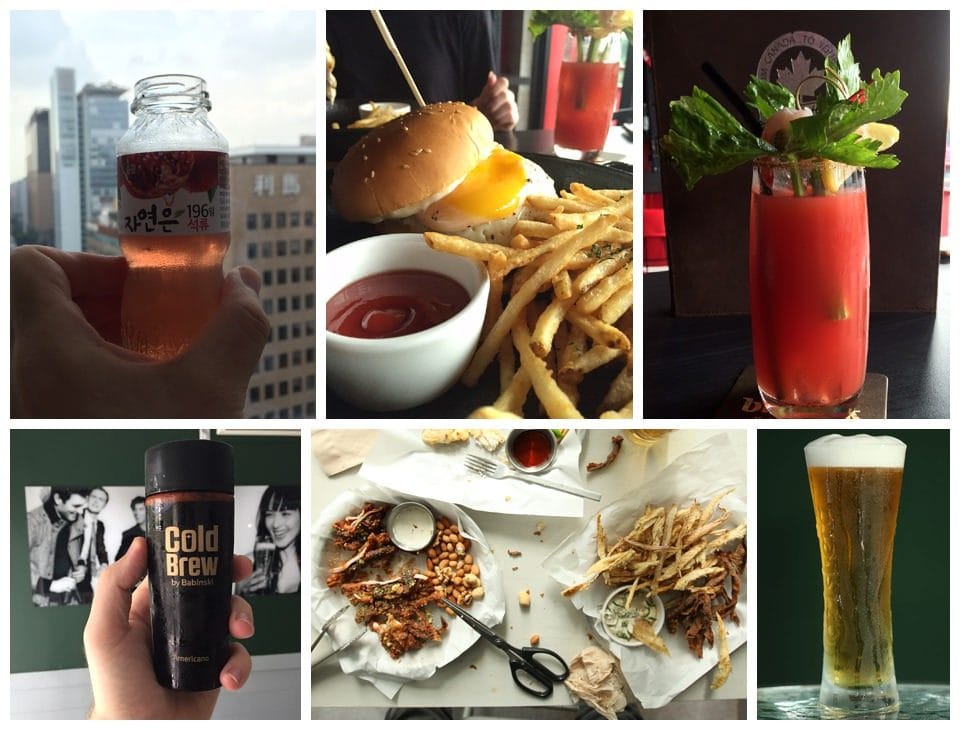 Random act of kindness: Offering to help out with anything around the house for an hour before going to work.
Cool thing of the day: Update: I just got home and am floored to see I had one of my faster, maybe fastest kilometers to date. The left side is from the same stretch on August 4th, about two weeks ago, and I remember feeling like I was sprinting all out to try and get my best pace. Today I felt like I was just dabbling in running, messing around, experimenting. I didn't feel like I was pushing hard at any point in the run, I actually felt like I was holding back so I'm really surprised to have gotten one of my fastest kilometers yet. See image below.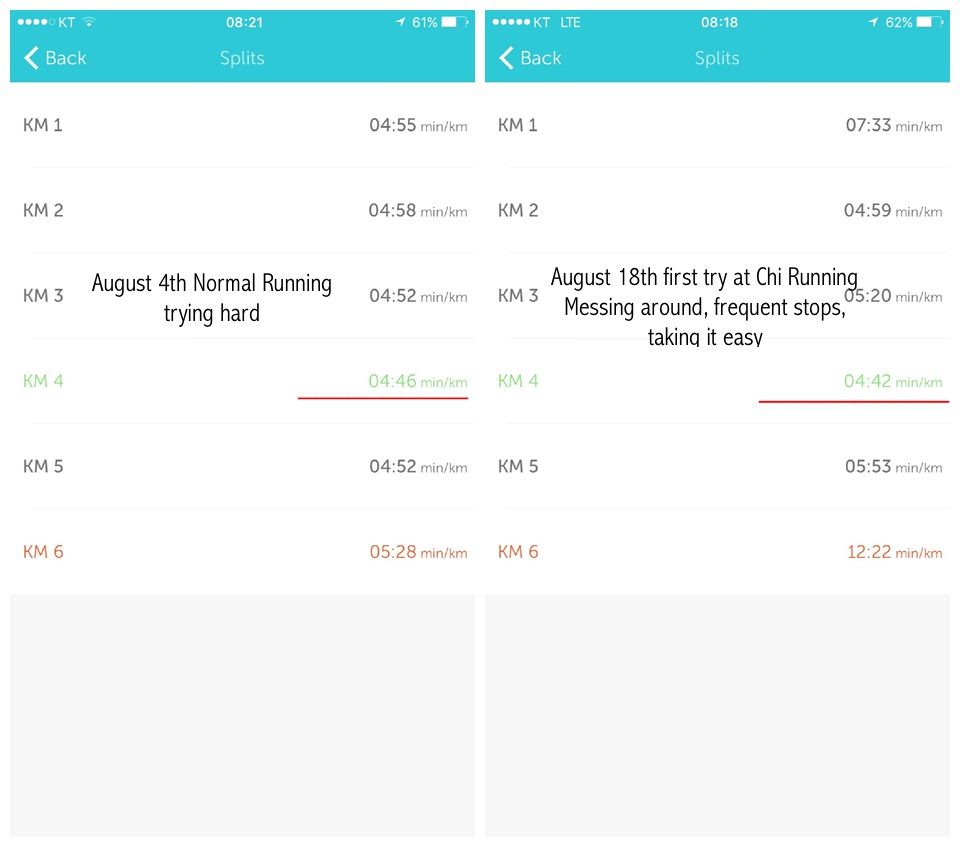 Blogging time: 40 Min