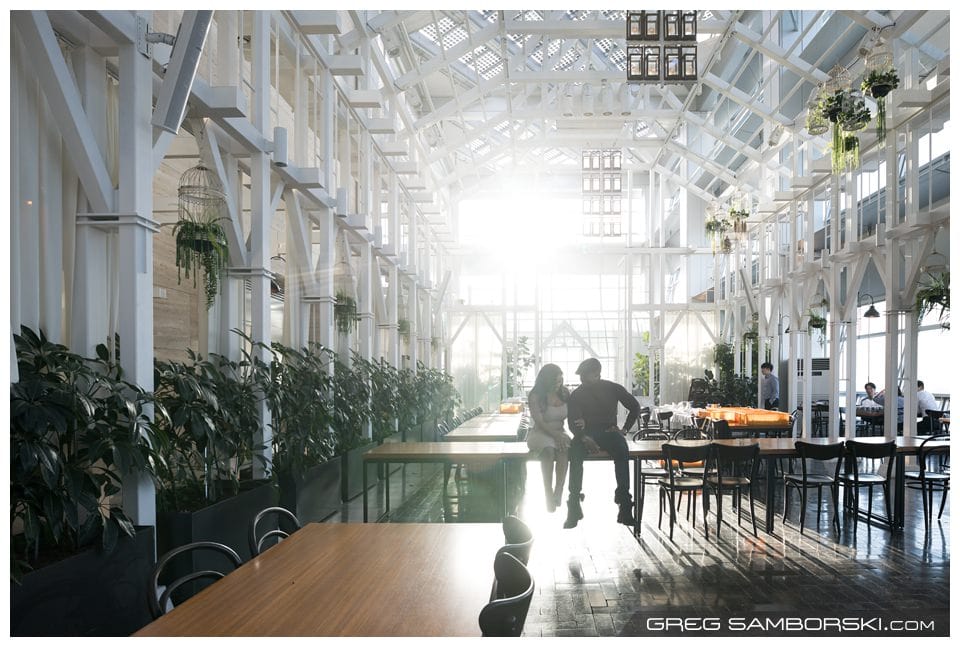 Seoul, South Korea: Last minute bookings have resulted in some of my favourite session. There was Carolina, the Bride who STARTED her wedding photographer search just NINE DAYS before her wedding. It turned out to be one of the most beloved wedding sessions in my portfolio. Then there was Taryn, a world traveler who wanted some portraits made in Seoul. Despite the cold weather, the session was a blast and I created shots I'd never tried before (yet to post). So, when Clint reached out to me on November 10th to see if I could do a couple session the following weekend, I remembered how some of the best things can happen with very little for planning and said "Sure!".
Clint wrote, "as far as the location I know she will want to do something indoors since she's not too fond of the cold weather as I am." I couldn't agree more myself. Unless you've got a great looking winter wardrobe you really don't want to be freezing your butt off in a lacy dress during a Korean winter! Even if you're tough and can grit it out, you can't control your skin and it will very likely opt for goosebumps and redness.
I suggested a great location I had up my sleeve, a place I had always wanted to try and am not yet ready to divulge because it's only a matter of time until photographers get banned for good. The secret location offered warmth and the most amazing light with not too shabby of an interior. We even ventured onto the rooftop which was a fair bit warmer than -3 but still too cold for sessions lasting more than 15 minutes. Putting it last on our agenda served us well.
Nadia and Clint were just amazing to work with. I swear they're not models or actors which is what you might think given how natural they look in front of the camera. I explained to them just before the session, that the key to natural looking photos is interaction. You have to be engaged with each other, talk, play, flirt, frolic, entertain, feel, touch, experience, explore… I can find the golden light, the stunning backdrop and even suggest a pose/scenario to get started but after the stage has been set it's up to you to take it from there. It's not always easy, it takes work, commitment and courage to just dive right in and give it your all – and that's exactly what Clint and Nadia did. Have a look at the shots below and you'll see it too 🙂