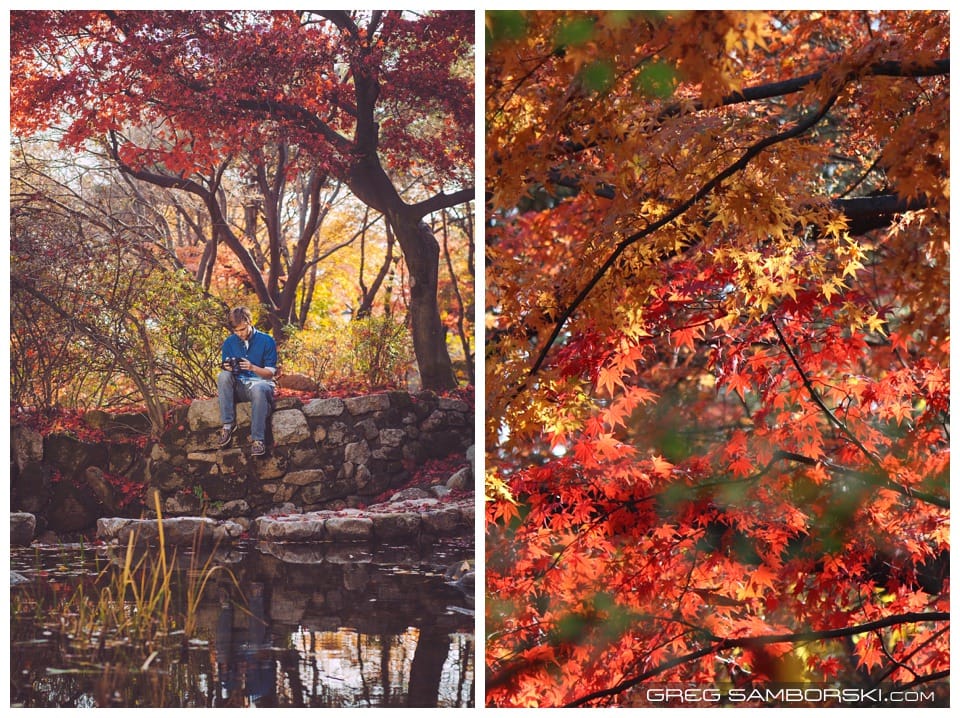 Senior portraits always freaked me out a little because I knew little or nothing about them. From what I've heard it's mostly an American thing. It's certainly not a Canadian boy from a small town kind of thing. I didn't know ANY kids at my school or even in my city who had ever had their own portrait session. Thus my knowledge of the Senior Portrait genera was entirely based on what I'd seen movies and what I could find on the internet. Both seemed to feature a lot of young adults leaning on barns, sitting on bridges or strolling through fields.
Honestly I'm not sure what a senior portrait is supposed to be but Nathan and I decided to make it all about commemorating his time spent in Seoul Korea. His mother put us in touch and then we planned the session out together. Nathan is also an avid photographer so we decided to work this passion in along with some of his favourite things about Seoul, the fall colors, Sinsadong and the modernity of the city. The empty swimming pool somehow found its way in there too 🙂
Nathan and I had a great time and everyone liked the photos so much that I would do Nathan's brother Daniel's senior portraits the following year!