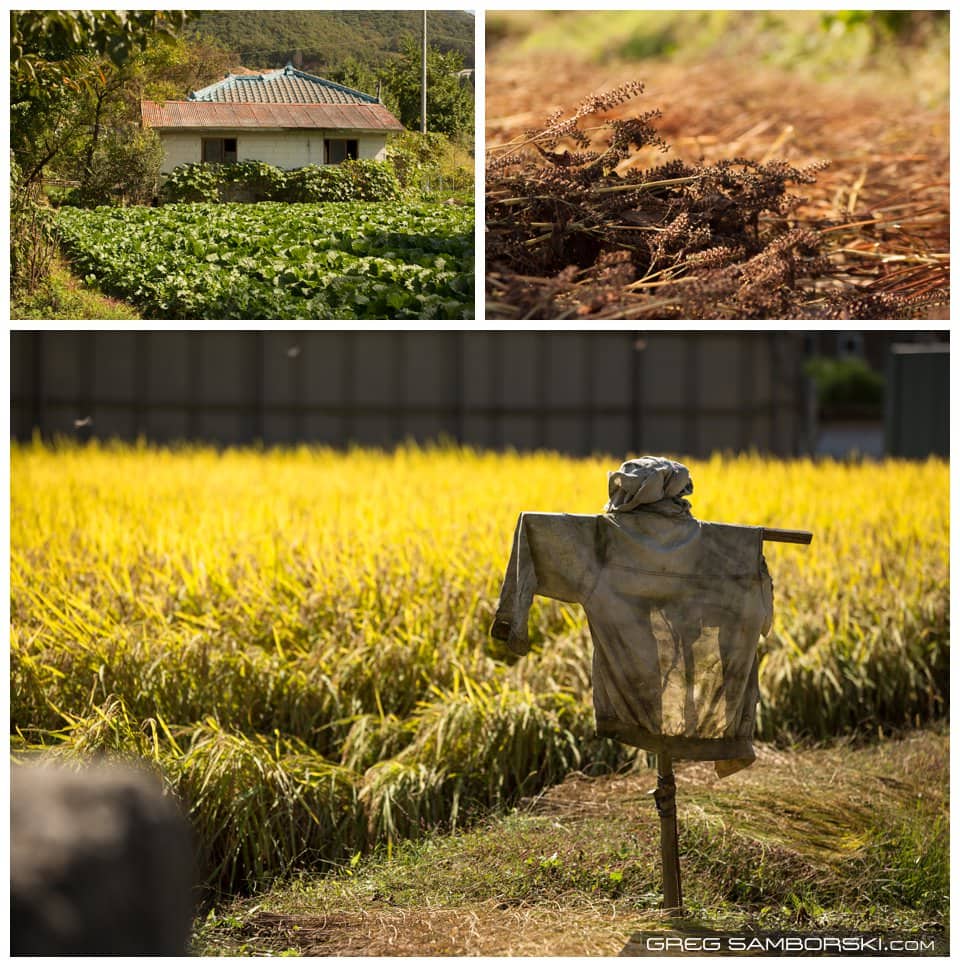 Seulberg Pension, Yangpyeong Korea: I really hate to hate on anything but when it comes to disdain for Korean wedding halls I just can't bite my lip.  So when I voiced this opinion in my one-and-only wedding post I wondered if I might ever get to photograph another wedding in Korea again.  A few months later I received this email:
"Hello Greg! I really like your photography and I read with interest your post on shooting your co-worker's wedding. My fiancé and I are planning a wedding for this fall and we are dead against a "traditional" Korea wedding (you know, wedding halls with dry ice and disco balls). We are thinking about renting a nice pension just outside of Seoul and having an smallish outdoor wedding with a BBQ dinner."
This was exactly the kind of wedding I wanted to photograph and I let Hazel know it right away.  Within days I was booked and we met up to chat about the details over coffee in Seoul.  Both Hazel and Bill weren't big on posed shots so we agreed to keep most of it as documentary style as possible with the exception of the "first look" and the usual group constellations one must get to appease all the family and friends.
Anyone who tells you they weren't nervous shooting their first wedding is a liar.  I kept repeating the following in my head to anyone I spoke to about this event to calm my nerves: "I've photographed a lot of events and my clients were happy.  I've photographed a lot of engagements and my clients were happy. A wedding = event + engagement."  This brought with it certain peace and the only other thing I could do was plan — and plan I did.  I brought on Hyunmi as my assistant and second shooter.  I packed two cameras and rented a third just in case.  I piled two times more gear than I usually bring into the car and we left for the venue a good three hours early.
Enough about the photography side of things though, now for a few words about Hazel and Bill's wedding.  The keyword would be AWESOME.  It was set in the mountains of a small country town on a perfect fall day.  You couldn't have asked for better light.  The venue was cozy and everyone seemed to be enjoying being outdoors in the warm sun.  The ceremony was short, sweet and meaningful.  No one I could see was on their smart phone playing games or texting which can't be said for most wedding halls.
Things only got better in the evening as the ceilidh dancers got everyone up and dancing.  Eventually the wine reserves ran dry and that's when the Cass, Hite and hard liquor found its way onto the big plastic table.  The evening wrapped with the Bride, Groom and their closest friends sharing drinks and few drunken speeches around the fire pit.  I joined them at the fireside for a while.  I was clearly an outsider looking in but I could feel the depth of the friendships around the fire.  It was the kind of circle where, as an outsider, you don't even understand half of what is being spoken because the conversation is so steeped in references and in-jokes.  It reminded me of my own pension wedding down south on a beach in Geoje Do a few years ago.
Thank you Hazel and Bill for trusting in me to capture one of the most memorable days of your life.  I wish you two all the best together.  Bill, I still want to get that motorbike ride in one day.
If you'd like to see another outdoor wedding have a look at "What now?" | Carolina & Mathieu's Outdoor Korean Wedding
Enough words — on to the pictures!!!