Here we go, second time at Four Seasons Hotel and this time we have to cover food photography again.
Today, I'm working with another assistant who's studying Photography, Maria a Mexican-French. She's really nice and I have the chance to see her work along with Greg.
Please, don't let the Bingsu melt.
So this morning we start with a Bingsu photoshoot, and as the chef comes with the desserts, it's like masterpieces. Every bingsu look gorgeous and delicious (make me want to dig in it!). So one of the big concern for the shoot is that bingsu melt pretty fast, so we need to work fast as soon as we find the right angle, location and lighting. After some struggles with the background and the lightning, we finally manage to find a sweet location, and are able to shoot all the bingsu. In addition, we got some advices of a food stylist from Australia.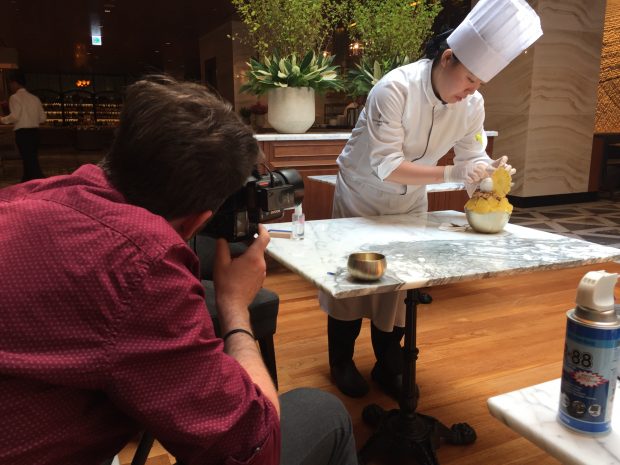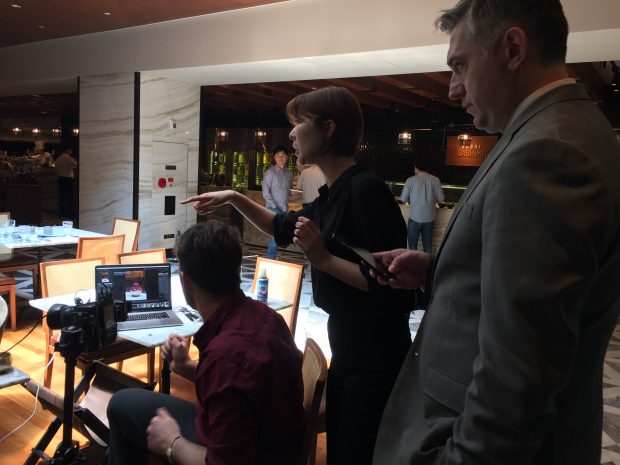 Greg had this idea to use compressed air, the one we use for computer cleaning to make the bowl of bingsu looks really cool and cold (nice trick! We see the difference right away!).
Bartender! One more shot please!
So the afternoon, we are moving to the lounge bar to shoot some cocktails, three to be exact.
With the help of Lorenzo Antinori, the head bartender we manage to shoot all three drinks and again, that compressed air tricks works and the drinks look refreshing!
Hamburger, the return
We've almost finished the day, but one obstacle remains… the Hamburger's back. So we get back to the rooftop, and we try to work and find a right spot for the photos. We find one and it's now our chance, but we must work as fast as possible because the sun is getting away and the lightning changes constantly. At some point, the manager Mr Lubsoach come to look at the shoot and Greg has the idea to use him as a model. After being a little reluctant about the idea, Greg reassures him that it will a great shot. He agrees and quickly poses as the one who will eat the hamburger.
So, the set is ready, we only need the hamburger with that cheese melting and … the show begins. After a few shot, we manage to get good photos and Mr Lubsoach gives us his consent.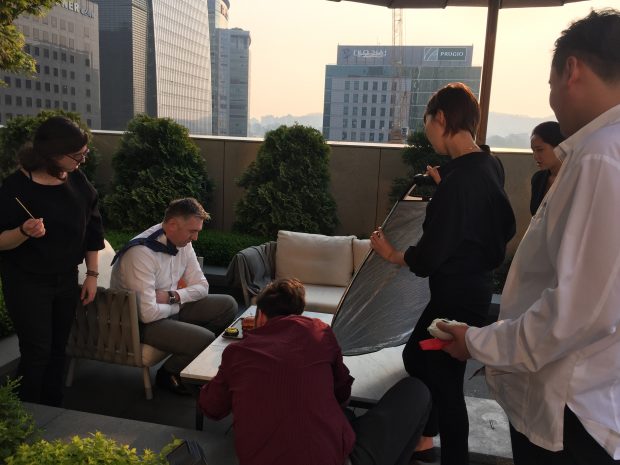 Yes! We beat the hamburger, finally! It took us 2 days but we did it! Respect to Greg for not losing his calm and having the patience to shoot this hamburger.