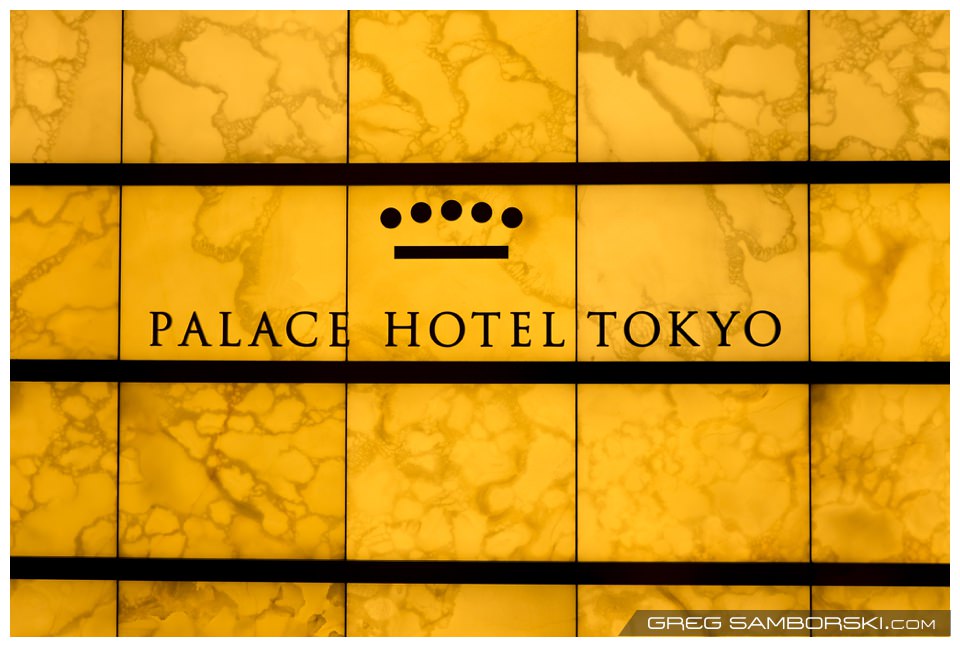 Palace Hotel, Tokyo Japan:
From my office in Philadelphia, I booked Greg Samborski Photography for my event in Seoul. I found him through googling photographers in South Korea, and his website was professional and exactly what I needed for a corporate event. His communications were friendly and positive and timely – an event planner's dream. I was so impressed with our communications that I booked him for the Tokyo event that was to immediately follow our event in Seoul. He agreed to fly over and I'm so glad this worked out, because the images from both events are the best I've seen. Though I am an event planner, I have a university degree in Photography, and so have very high standards when booking vendors to document our large events. Greg exceeded all expectations, and was an absolute pleasure to work with. I wish I could bring him to all of my events, all over the world.
 
Sincerely,
Lisa Marie Benigni
Associate Director of Special Events
Wharton External Affairs
"Do you know any good event photographers in Tokyo?" Lisa asked. I thought for a moment, then replied half jokingly, "How about you fly me over?" – and just like that I was booked to cover Wharton University's Global Conversations tour in Seoul AND Tokyo
I've photographed so many events now I've lost count, everything from shoestring budget affairs for local startups to million dollar, multi day conferences for the investment banking and oil sectors. While budget is an important component of any event I would argue that it's not directly correlated to how well the event photographs. I'm always surprised how many event planners neglect what I consider to be the most vital aspects to a great event: lighting, sound and cuisine.
The Wharton events staff were exemplary in all of aforementioned areas. With what I'm sure was a fraction of the budget of some of my larger clients, they pulled of one of the best looking, sounding, tasting and feeling productions I've covered in my event going career. With all the time, effort and money invested into an event it's worth going the extra mile to ensure it photographs well. Wharton did just this. Their theme was that of a talk show and they had the most elaborate yet balanced stage lighting I've seen – a photographers dream. Their branding was clean and easily viewable from all angles without coming across as cheap or obtrusive. The Tetris like LED panels added that extra touch making you feel like these guys were on the forefront of technology but so large and elaborate that you felt they were merely to show off. The sound filling the room was perfect too, comfortably loud, clean and crisp. Then there was the food which was nothing short of delicious at both events however I must say the Palace Hotel in Tokyo outdid the Seoul Grand Hyatt hands down with their vast selection of scrumptious finger food and exquisite service. Overall, Wharton's Global Conversations Tour was a flawless production.
Personally, I had big plans for my stay in Tokyo during the event that sadly never panned out. I came down with a debilitating flue as soon as I boarded my plane in Seoul. My itinerary was reduced to:
land in Tokyo
buy drugs to fight stomachache and headache
go to hotel
sleep
photograph event
find and eat Japanese ramen at any cost
return to hotel
sleep
return to Seoul
I did manage to find ramen near my hotel and I grab one or two photos before my energy was completely sapped. Hopefully I'll have another chance to hit up Tokyo and explore as I had intended.
I would like to thank Lisa for being the most amazing events coordinator I've ever had the pleasure of working with. Professional, yet caring and fun enough to put anyone at ease, she and her team pulled of an amazing production. It's always nice when people appreciate your work and I was elated when Lisa responded after seeing the images with "Thank you, Greg Samborski Photography, for the outstanding images from both our Seoul and Tokyo events! You were a great pleasure to work with, and your images are some of the best from the whole 13-city Tour so far." on my facebook wall. A few weeks after she wrote me a testimonial I received another email:
Hey Greg! Every time I use one of your photos from our Seoul or Tokyo events, I get major traction from our constituents, AND mad praise from my colleagues here. Your business card swap photo from Tokyo is below.
 
Just an excuse to say hi!!
 
Sincerely,
Lisa Marie Benigni
How can you not like a lady who says "mad praise"!!! I've added a mix of the Seoul and Tokyo event photos below.