Another week in Seoul and we start the week by a first day of shoot. This time is an assignment from Google and we have to shoot different photos of businesses.
 U-phone, Hello, how are you? I'm fine thank you.
So the morning is about the company U-phone, a based language study app. So after concerting for the time of appointment, I take the subway to the location. Oh by the way, it's raining like hell today! It's freezing and my shoes are completely soaked by the time I arrived at the location. To warm a little and while waiting for Greg I decide to stop at a cafe; Greg got off the wrong station and have to wait for 5 trains to be able to take a new one! I mean Seoul the morning is so busy, you could literally be swept away and maybe drown by the crowd.
Anyway, at 10 am, we enter the building and meet with our partner and contact for this Google project, Jayine a Korean producer from Singapore. We quickly have a meeting with the company's staff and Greg start to shoot the environment the company. After some planning about where and what to shoot, following Google guidelines, we start the photo shoot. I am assigned to the light and help Greg for his lenses; it's really interesting to see him working and also I got to learn about the business and his struggles.
Things went pretty fast as the staff and the vibe of the company was really great and helpful. We manage to take great shots!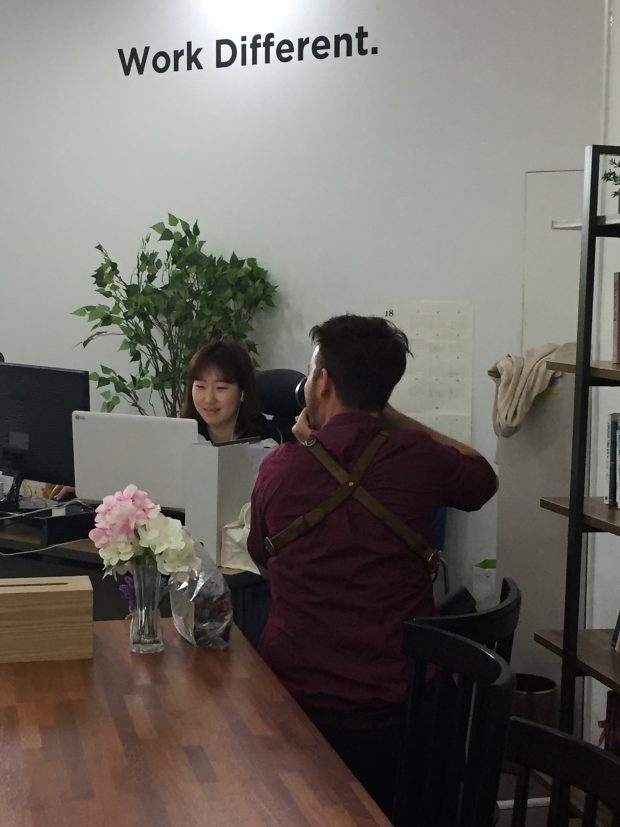 Mobirix let's break the walls… or the bricks.  
This afternoon the 2nd company we are visiting is a mobile game company. Same procedure as the morning photo shoot although it was a bit tough as the company environment was completely different as what we have been expected.  It was not the company culture that I was thinking. But apart from this, we finished the shoot and the First day is finally over !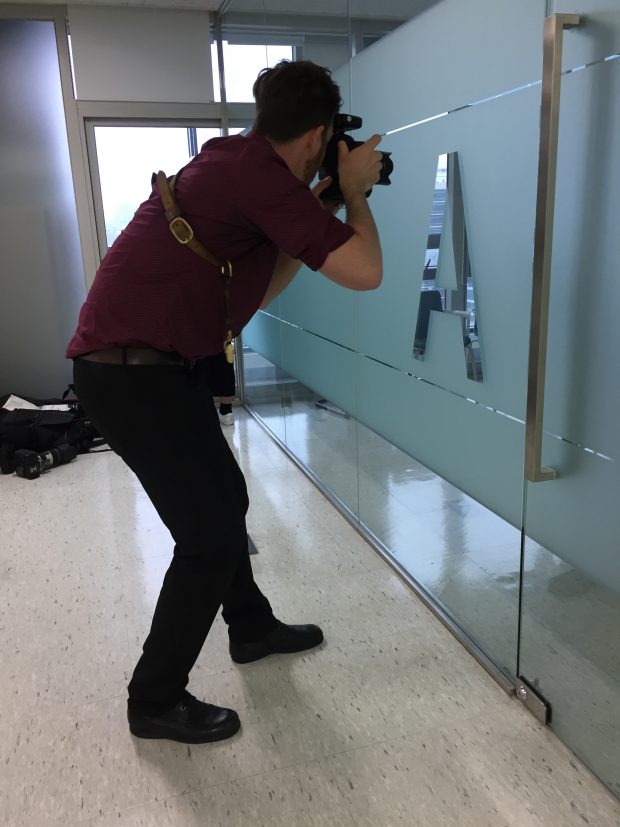 Time to pack and leave, but before that we decide to stop by a cafe. Indeed, as we still have to shoot what would represent the customer service, I am assigned to be the "customer" using the game (photo). I downloaded the game called "BricksBreaker" and start to play it, a bit confused at first but I have to say it's pretty addictive the more you play. Did I found my subway hobby?? Just kidding xD! Anyway, I think Greg was happy about the photos and it's time for us to finish the day.  We don't know how Google will choose the photos it would be really interesting to see their final selection. Today was really enriching as  I was able to see the environnement of work in Korean companies and also what is Google looking for in term of image it wants to show.