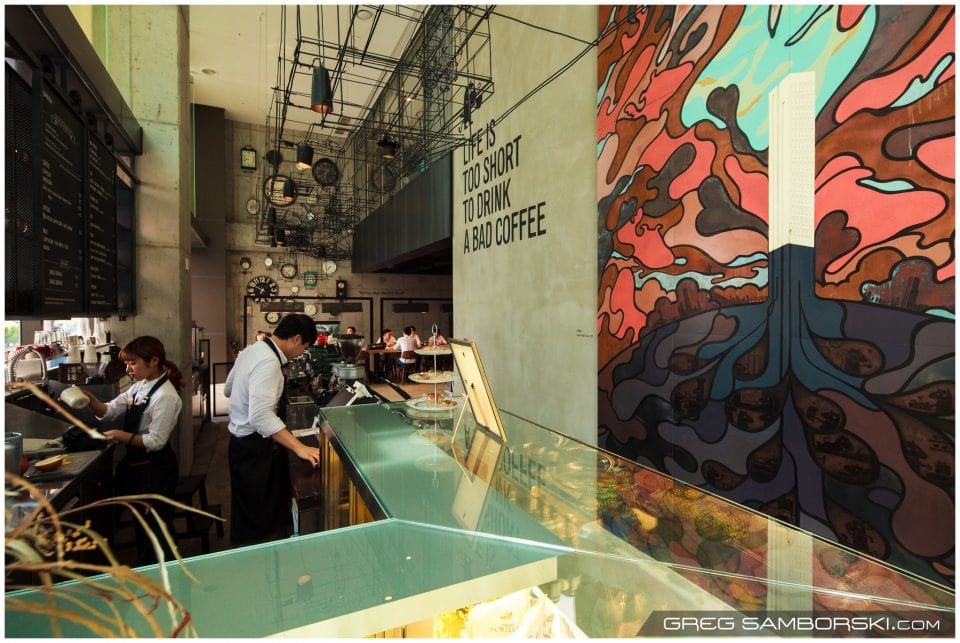 Hot EatSue, Hotel Cappuccino, Seoul: When I work for free, good things always happen. I didn't shoot THIS for free, but I did land the gig after volunteering to do some food photography for Seoul's Gemma Wardle from A Fat Girl's Food Guide, during a food tasting at MADE. It was at that event I met Alex from AP Communications, a Seoul based communications agency assisting Korean brands in gaining exposure to a more global audience.
Alex was collaborating withHotel Cappuccino, a new urban lifestyle destination hotel in Gangnam, to get the street food inspiredHot EatSue some additional attention. My job was to get some quick shots for their promotional materials. Given the budget and time frame, I didn't bring a food stylist or all the usual studio gear. I packed light and went with the abundance of natural light that was pouring into the restaurant so that we could work fast and capture as many dishes as possible. Alex and his team helped me a great deal and together we pulled off shots Hot EatSue ultimately used for their menu!
Looking for a food photographer in Seoul, Korea? Contact me to discuss your project!