Hulk's Boxing, Asan Korea:  This month 10 Magazine contacted me to photograph the cover for their May 2013 fitness issue.  Amy Berezowski, creator of Flipside Fitness, and her husband, Yongbin Kim, owner of Hulk's Boxing, would be my models for the shoot.  We decided to meet and shoot at their new "gym" which, at the time, was an abandoned hair salon and still under MAJOR renovation.  By major I mean no electricity, broken glass, shards of mirror, interior garbage, feces and urine strewn all over the premises. (A few homeless people had made the long abandoned space their home — and toilette)
Amy, Yongbing and I having such busy schedules, met the only time we could, 9pm on Thursday night.  I scouted the building a few hours in advance and decided we would still be better off working in the large mirrored interior than the rooftop which was prone to wind and rain.
Amy is one of the most energetic women I've ever met.  She's full of spunk and doesn't appear to be afraid of anything, including long nights and gruelling work.  Youngbin was calm, collected and very easy to work with.  Together they seemed a perfect match.  Both were a little hesitant to flash their abs as they felt out of shape having devoted the past few months to renovations rather than exercise.  To me they still looked lean and mean.
While the focus of our shoot was primarily on fitness, I was sure to snap some pictures that Amy and Youngbin could use for themselves too.  We got a some great boxing/sparing shots and even a few couple-ish ones towards the end.  I had a great time working with Amy and Youngbin and wish then all the best with their new business endeavor.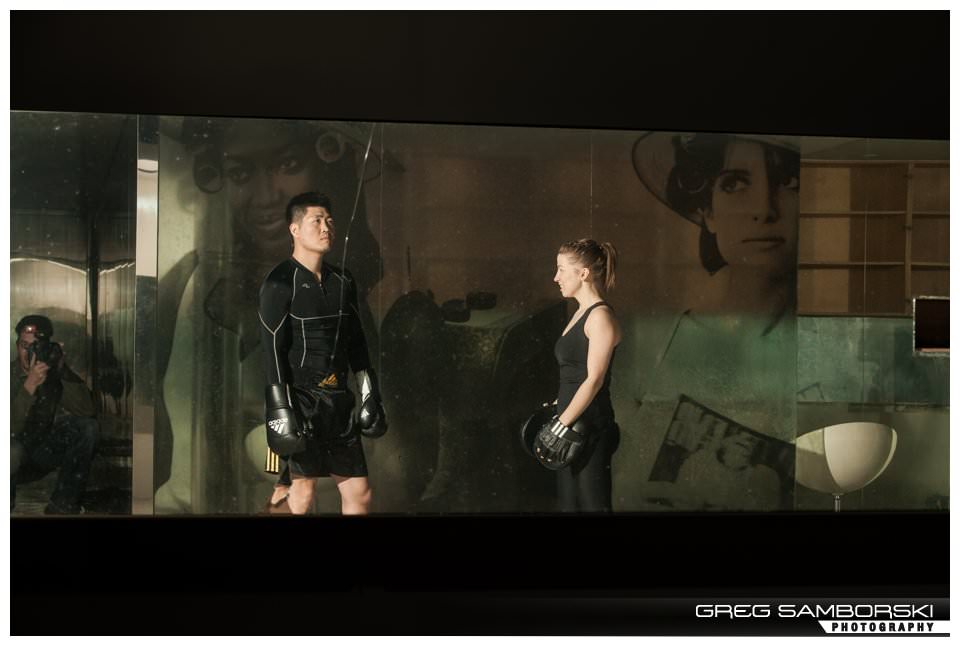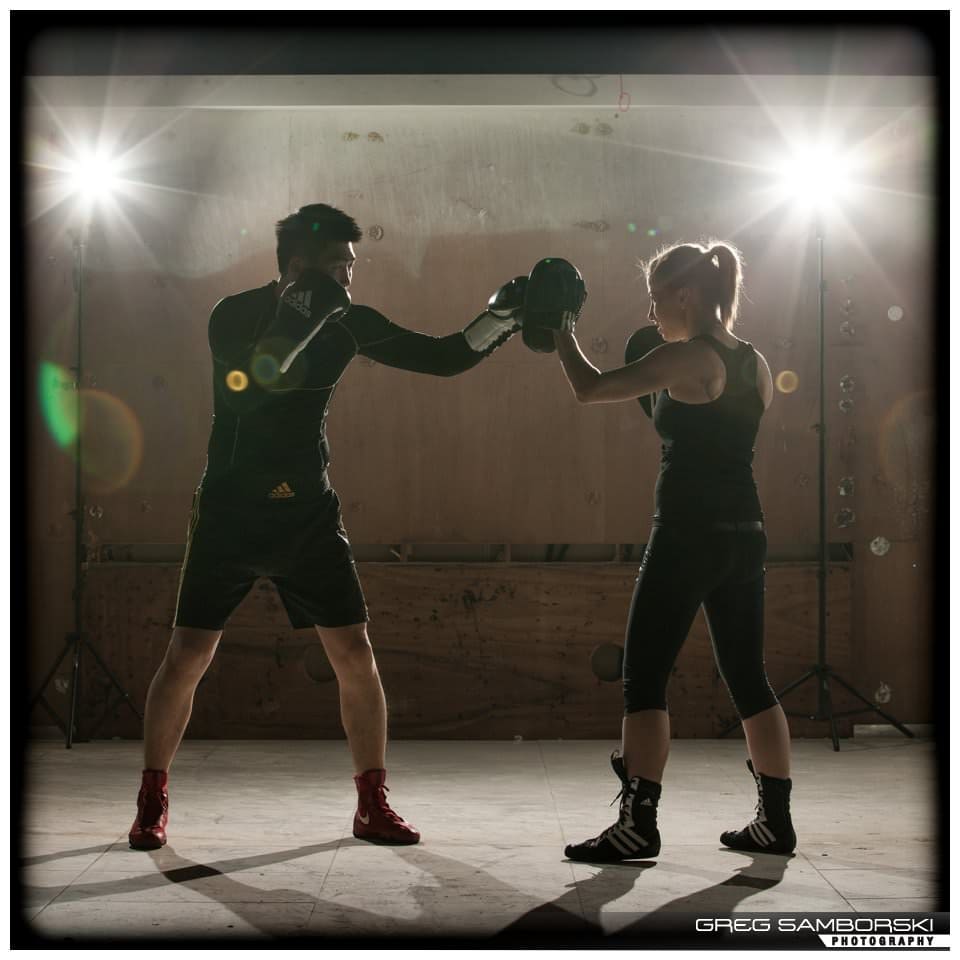 More images coming soon!