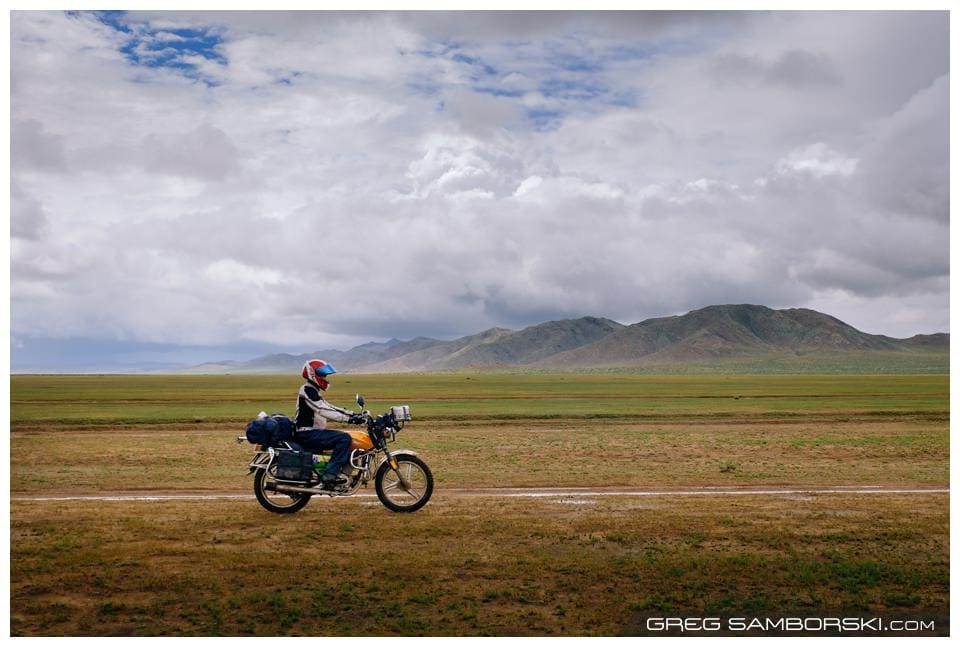 It's happening. This is me taking my first step towards realizing my 10 year personal/business goal: "To become the go-to photographer/videographer for documenting epic motorcycle adventures across continents and around the world." That's exactly how it is written. So now that this page exists, and can start working its way up the to the google front page for all searches containing: "motorcycle", "motorbike", "enduro", "touring", "travel", "photographer",  "videographer" and "documentary maker" (did I miss anything?), it's my job to convince you to bring me along now.
Maybe you were inspired by Long Way Around, Long Way Down or Motorcycle Diaries to tour the world on two wheels. Perhaps your desire manifested itself elsewhere. Wherever it came from, I should be the one to document your journey for these three reasons:
I'm an experienced, passionate enduro rider and outdoor adventurer
I'm a professional, full time, photographer (working on my videography skills)
I'm fun , easygoing and a relentlessly hard worker (so I've been told)
Let's begin with a little back story on the passion and experience:
Ever since I was six years old I dreamt of riding motorcycles. I was that kid who taped a hockey card to the front forks of my bicycle or rode over a pop can so that my bike sounded like a motorcycle.
I got my first real motorcycle in my second year of college as soon as I moved away from home. It was an 83 GS 550 Suzuki which I decided to COMPLETELY disassemble (just to see what's inside) and repaint banana yellow (to match my new jacket).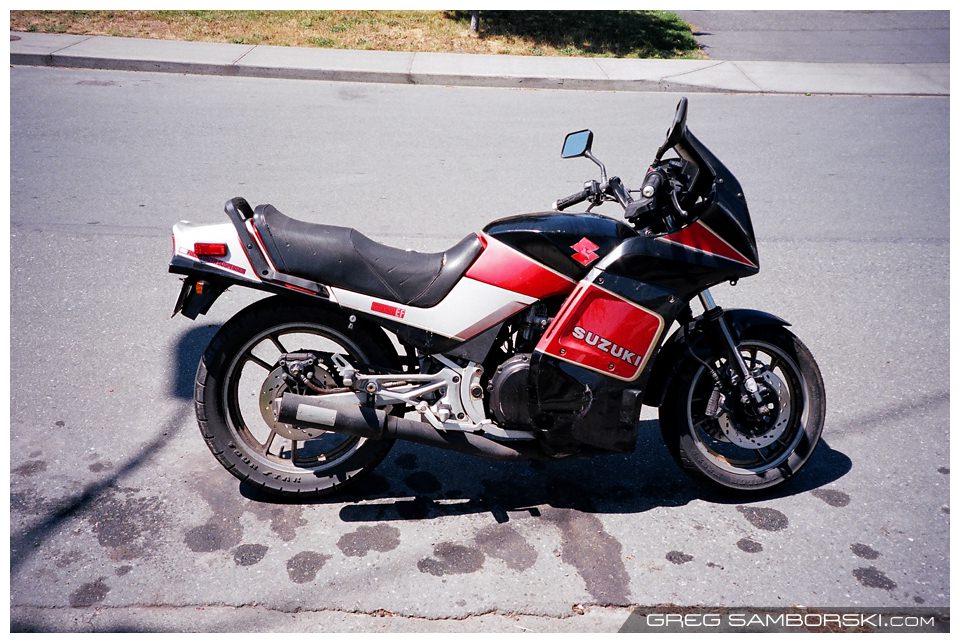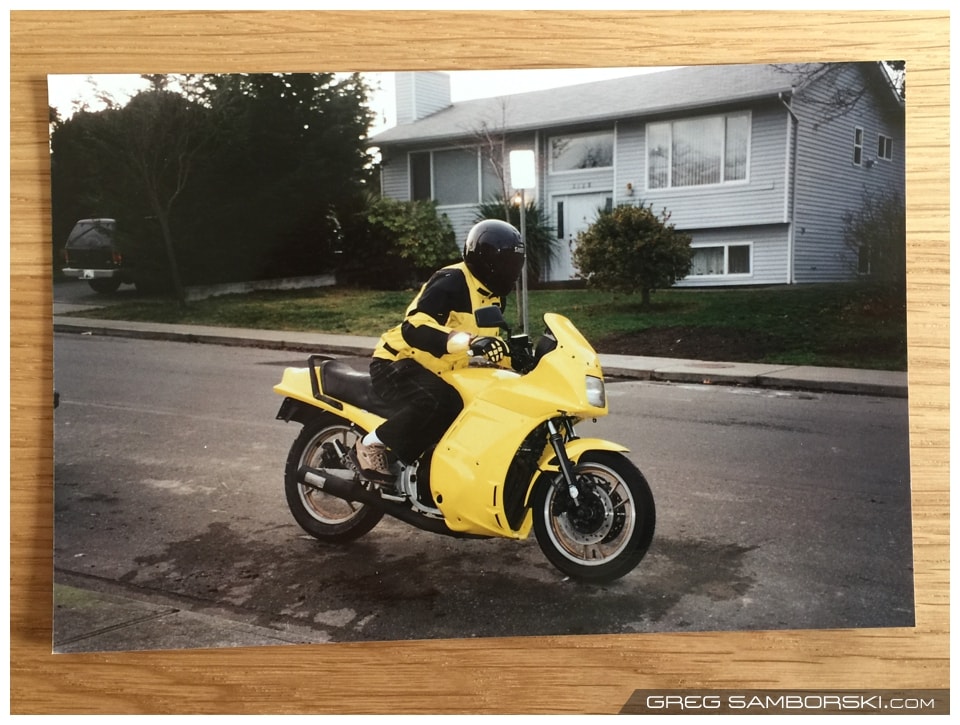 Halfway through University, I took a year to work in the oil and gas industry up North. The goal was to earn enough money to travel Southeast Asia for six months. I spent most of that time on two wheels in Thailand, Laos and Cambodia. I had wanted to rent a big bike in North-Western Laos. When I arrived and discovered there were no big bikes let alone rental shops in that region, my only option was to purchase a brand new 125cc scooter. I didn't even take the plastic off the seat, I just strapped a pillow to it for extra height and comfort and rode south. I sold it in the capital, Vientiane, for nearly what I paid.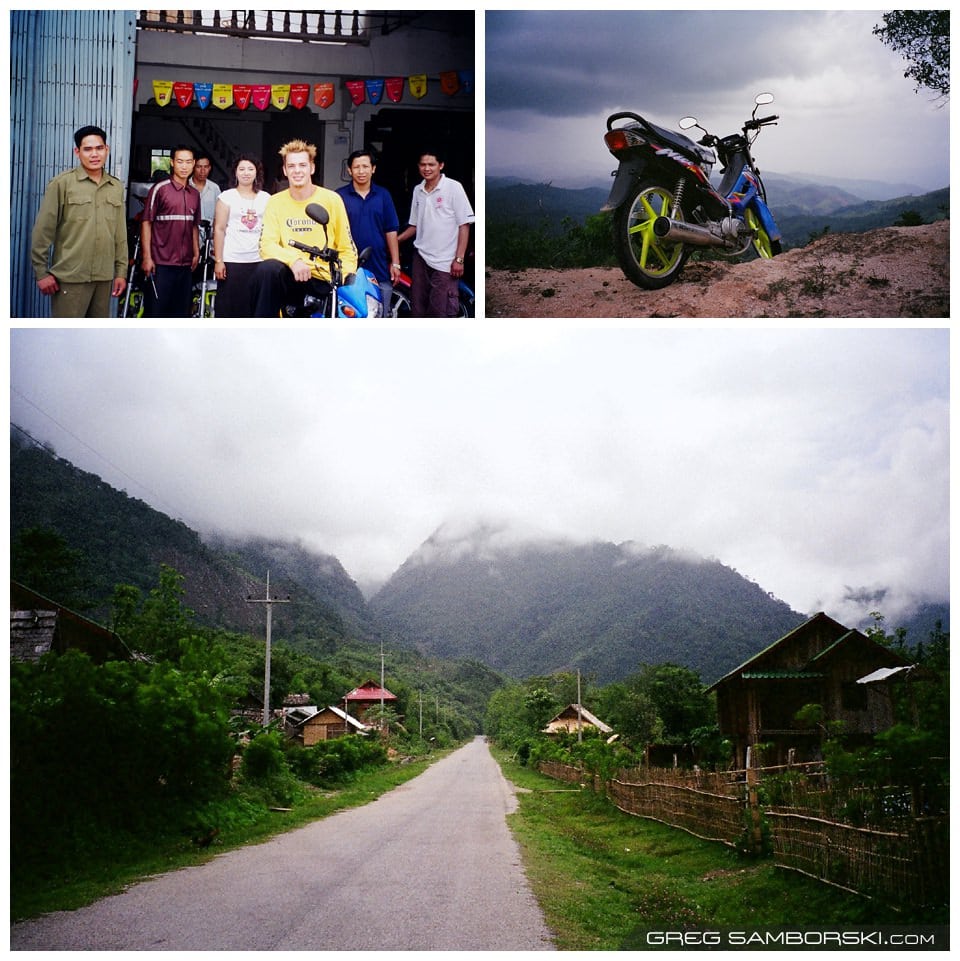 I've since ridden motorbikes in Korea, Vietnam, China, Mexico, the Philippines and Mongolia.
Ever since I spent 10 days spent riding through the barren steppe of Mongolia they have been beckoning me to return. Never before have I experienced such a limitless vista, the freedom to go absolutely any direction I wanted. The only thing to impede me nature's obstacles like cliffs and rivers.
The point of all the above is to show you that I am extremely passionate about motorcycles, adventure and photography. I have all the technical skills required both behind the camera, and on the bike, to document your adventure to the fullest.
But Greg, we could just document the journey ourselves!
Yes, you certainly could. If photography and videography are something you and your crew are excel at, and are passionate about, then perhaps you should do it. But ask yourself again if you really want to? As a rider, I know how nice it can be to just get in the FLOW. You know, that moment you, your bike and the road are one, when the bike becomes an extension of your body and you're feeling every curve and corner. When you are deep in the rhythm, often the last thing you want to do is stop, turn off your bike, find a sold pice of ground to stand it on, undo your helmet, unpack the tripod, take out your camera, take off the lens cap, setup the shot, put away the camera, pack up the tripod, put the helmet back on, climb back on your bike, start riding, get in the flow again, see another an even better shot around the corner and repeat. Even if you LIKE doing this, ask your self if the other members of your party will be equally excited about stopping and waiting every few kilometers.
Instead, let me be the guy who takes the hit to the flow. I'll ride ahead, get everything setup, capture you as you ride past and then catch back up again. You should be able to focus your time and energy on enjoying the ride, the scenery, the adventure, rather than where to best capture the shoot and what lens and shutter speed to use to capture that river crossing you're about to embark on. You should be able to give that crossing your all without worrying about your expensive camera gear getting smashed and wet. Leave the documentation to me and just be in the moment.
Sold, so how do we book you?
Great! You can contact me via my contact link above in the header. Try and give me as many details as possible such as where you will be riding, for how long, how many people, your budget etc and we can start planning how to best way to document this once, twice, maybe thrice in a lifetime journey!