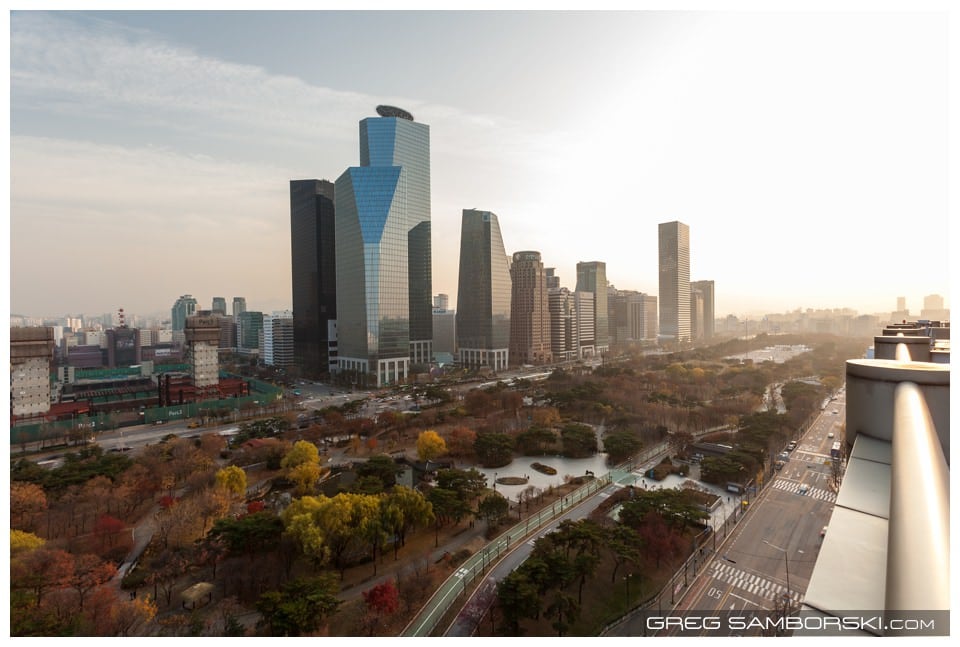 IFC Yeouido, Seoul South Korea: When Eastdill, a leading global real estate investment banking company, asked if I could photograph the International Financial Center (IFC) in Yeouido I was a little taken aback. Had they really looked at my website? If so, hadn't they noticed that the bulk of my imagery consisted of couples holding hands and kissing a lot? We weren't just talking about a few exterior shots at sundown, Eastdill needed me to photograph the interiors of IBM, SONY, Phillip Morris, LG Hausys, TUV, OTIS and BNY Mellon head offices among others. The selected domestic and international tenants were spread across the three towers of the 500,000 square meter AIG owned multi-BILLION-dollar development. The tenant spaces weren't all that needed to be captured, Eastdill also required photos of all the major art installations, exterior shots of the entire development and the IFC Mall itself including major storefronts such as H&M, ZARA, Banana Republic, GAP, Uniqlo, Lacoste, Armani Exchange, Massimo Dutti Etc, CGV movie theater, the food court, and the list went on.
The best way I could convey the magnitude of this assignment to friends and colleagues was with the following analogy, "It's as though India has decided to sell the Taj Mahal and has asked me to do the interior and exterior shots." I had done a few architectural photography assignments in the past, one for MIR, a bridge shot in Geoje and Exhibition Booth photo that could possibly be thrown into the resume as filler.
Sitting at my computer, writing my reply to Eastdill I asked myself, "am I getting in over my head accepting this assignment?" The answer was, "most certainly!" Would I take it on anyway? Of course!  I know from past experience I perform my best in sink or swim situations and I never jump into the deep end without having conducted some thorough risk assessment. I had the fundamentals of architectural photography down and I had come a long way in the two years of shooting since MIR. I was fortunate enough to have an intern who could assist with interior setups and lighting which I knew would be critical. This shoot also finally gave me the justification I needed to go out and purchase a brand spanking new Canon Mark II 24mm Tilt Shift lens! (all the rentals were booked for weeks)
I'm not sure who said it, but during my intensive study of interior and exterior architectural photography I came across a quote that read something along the lines of "only 5% of interior photography is actually concerns the camera, the other 95% is about rearranging furniture". I must concur, nothing could be closer to the truth.  A huge part of my time was spent looking though my camera asking my assistant Maira to move chairs, tables, and flowers and inch this way or that.
Photographing the IFC in Yeouido was an amazing experience, five full days jam packed full of learning and nonstop practice. By the fifth day setting up an interior photo had become second nature, Maira and I knew exactly what needed to be done and worked together like a finely tuned machine. The IFC photo shoot was a massive assignment and I'm quite proud of the fact one photographer, me, and my assistant were able to get upwards of three unique shots for each of the 11 major office tenants, 13 store fronts, 9 exterior shots, 7 art installations and a plethora of detail shots in only 5 days of shooting. Our IBM liaison informed me that the firm who designed their interior sent TWO of Seoul's top architectural photographers to capture JUST their office space, and it took them 5 days to capture the 20 or so final images.
My only regret looking back is that we didn't have more time to wait out dreary weather outside. The views from the penthouse offices are some of the best in Seoul. I keep imagining how much better these shots could look with some blue skies and puffy clouds out the windows. I know I could resort to Photoshop but given that the photos needed to reflect the actual views outside the window I resisted. This also would have been a tedious task to swap out only the sky when the city outside remains obscured by smog. Hopefully the next deadline won't be as tight.
I want to give a big thanks to Eastdill for putting their faith in me whether they knew they knew it or not! Thanks to Maira Naba for being an invaluable assistant during those two intensive days of tenant interiors. Finally, a huge heart felt thank you to all the IFC staff from our escorts to the receptionists and every tenant. EVERYONE was exceptionally helpful and easy to work with. While we were on a very tight schedule I was never made to feel like I was intrusive or taking up too much time. Thank you all for not putting any further pressure on an already demanding situation.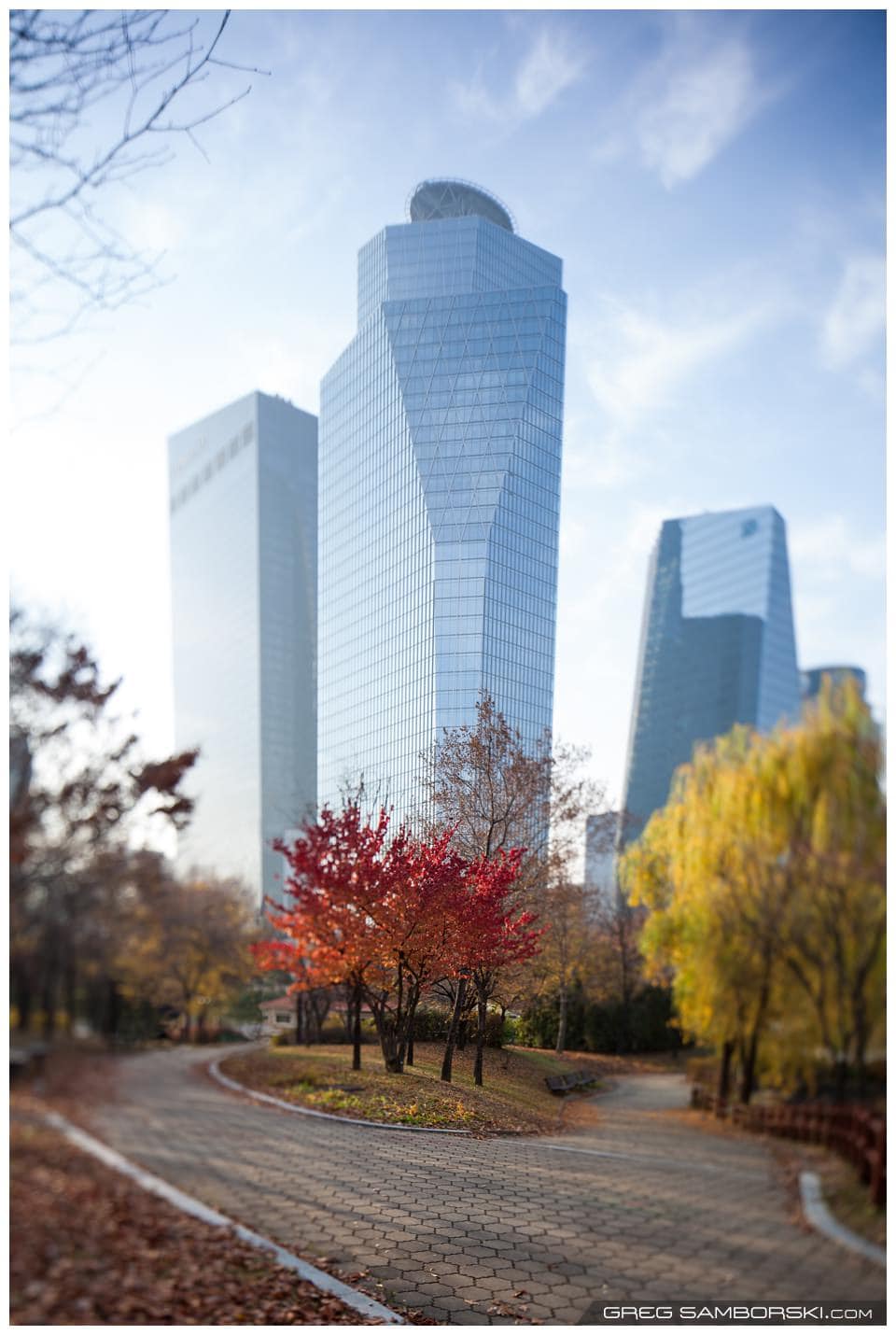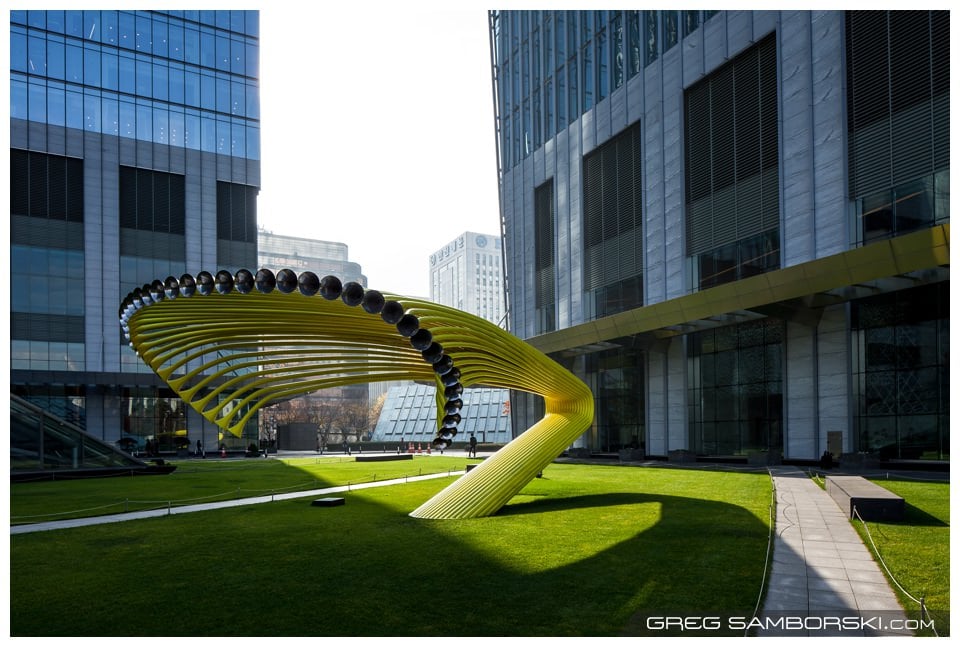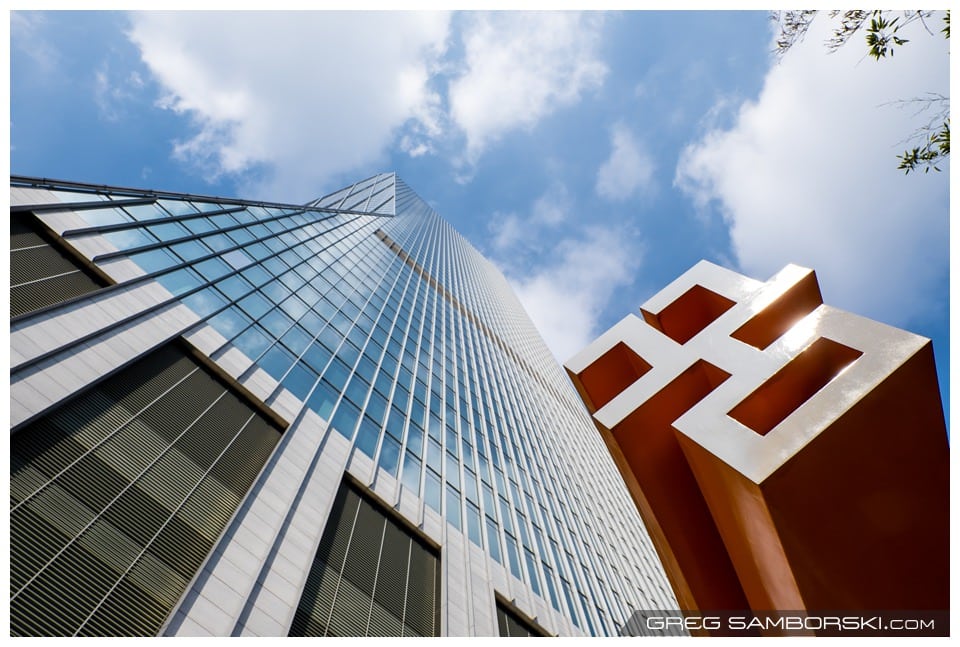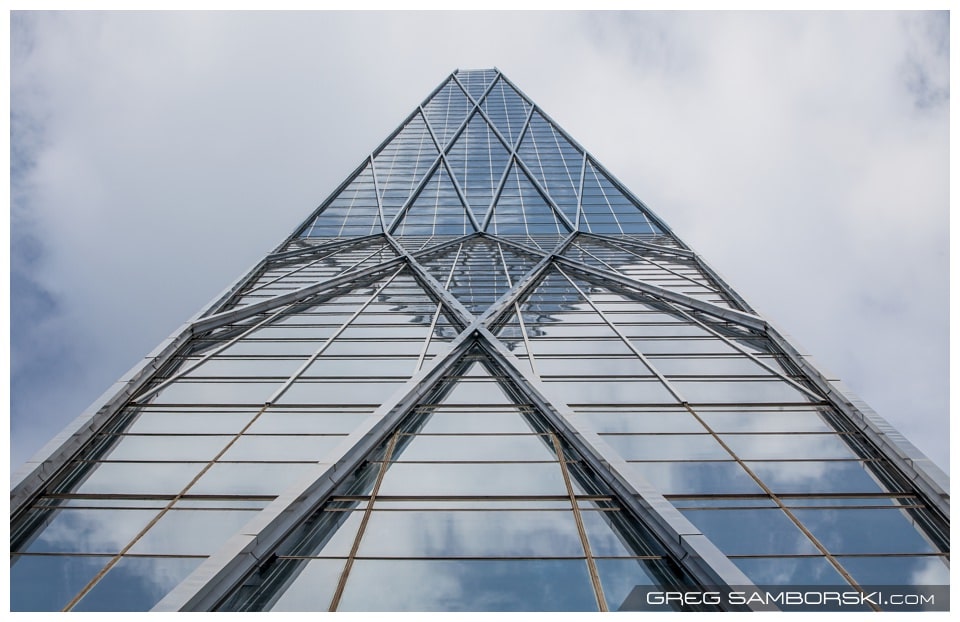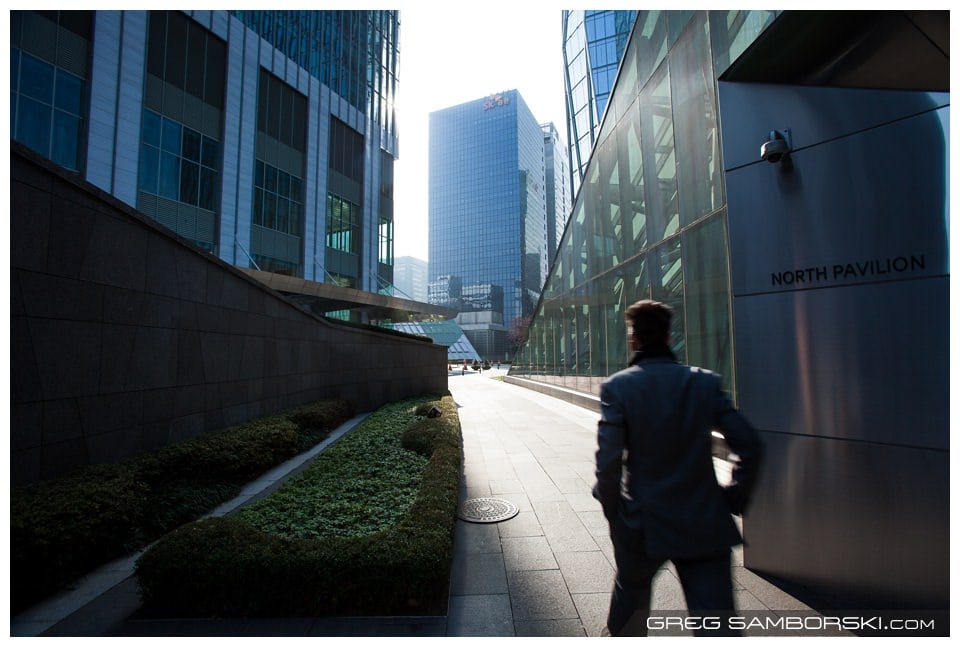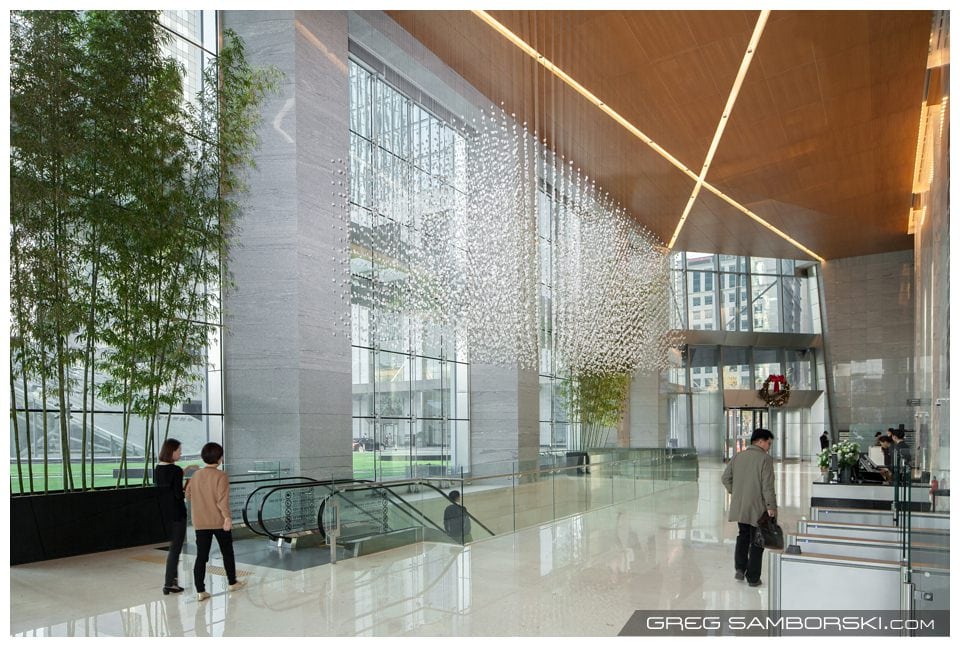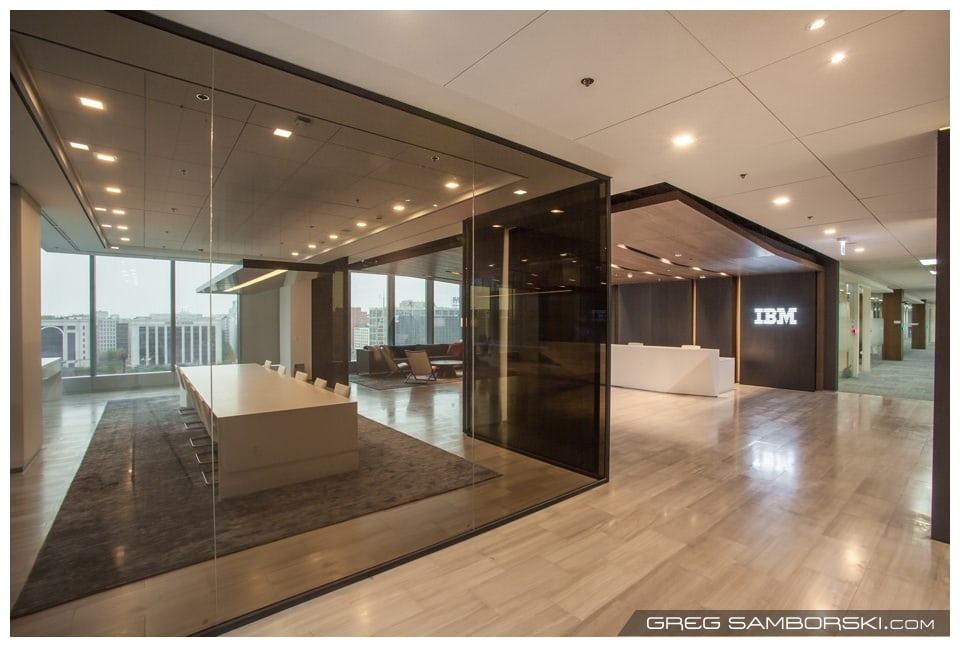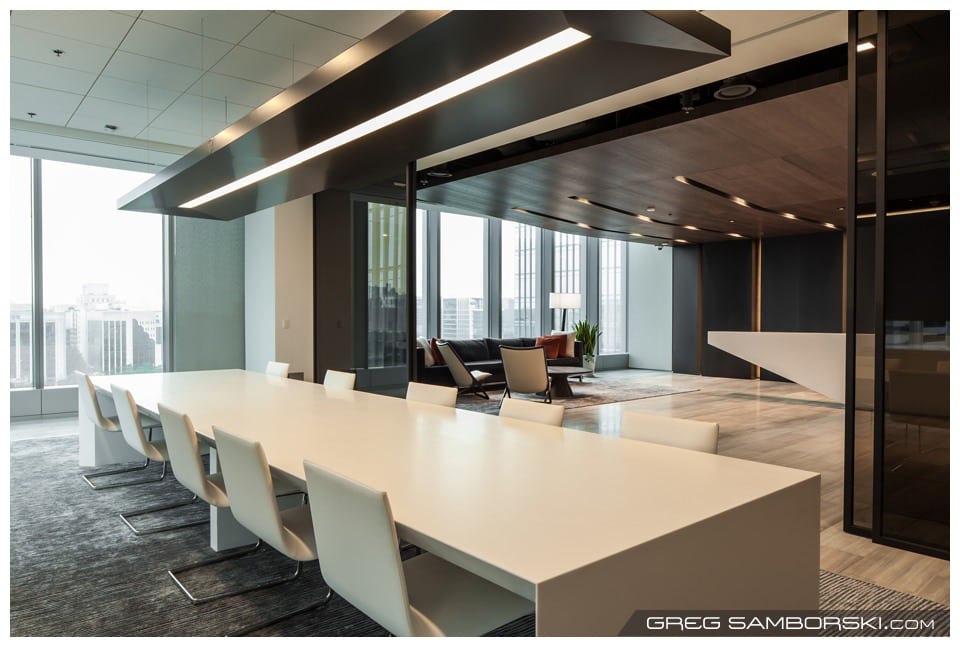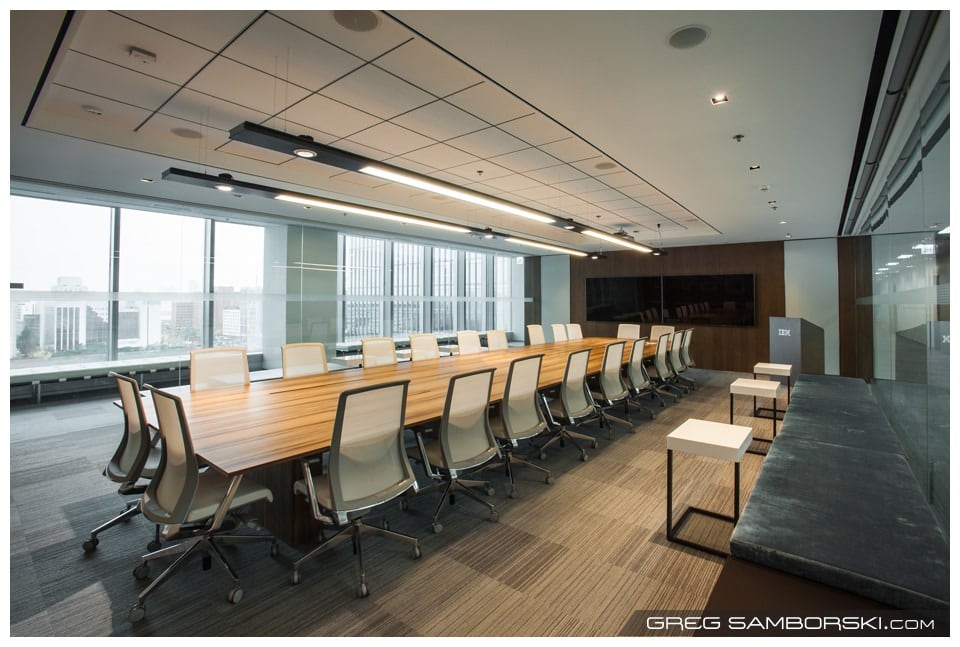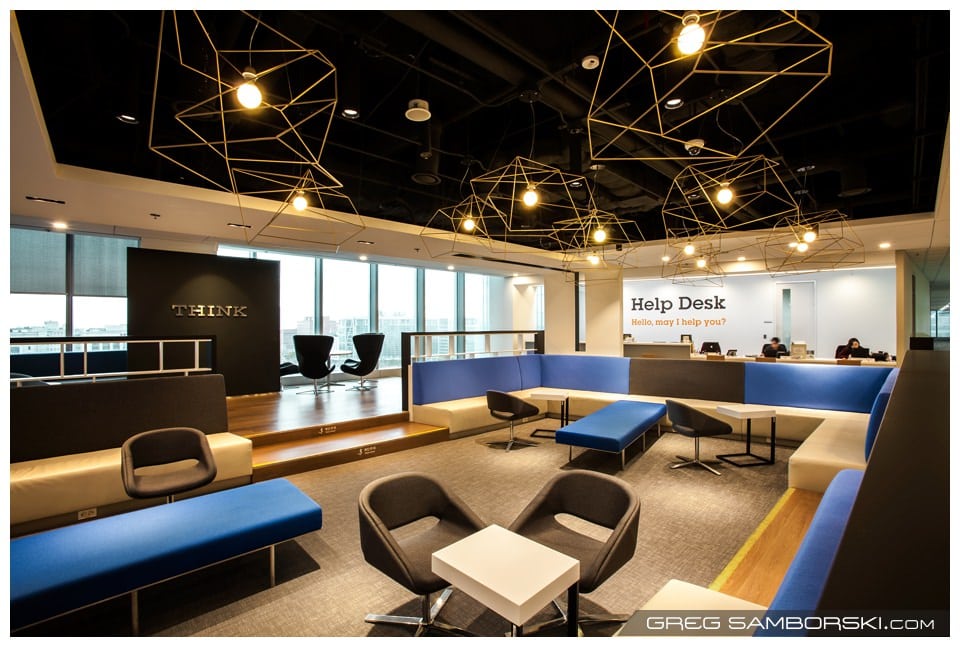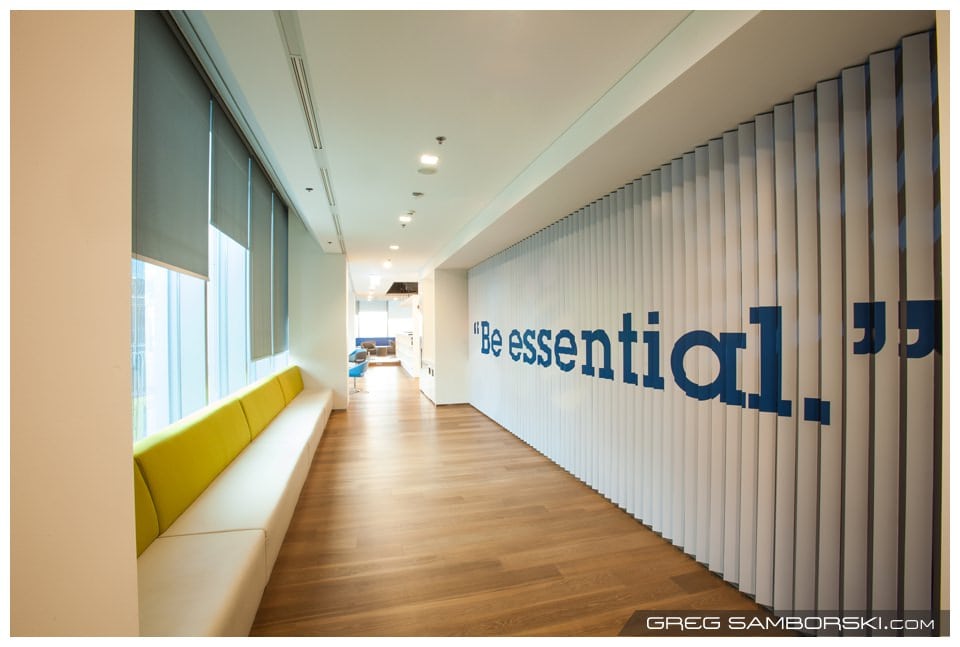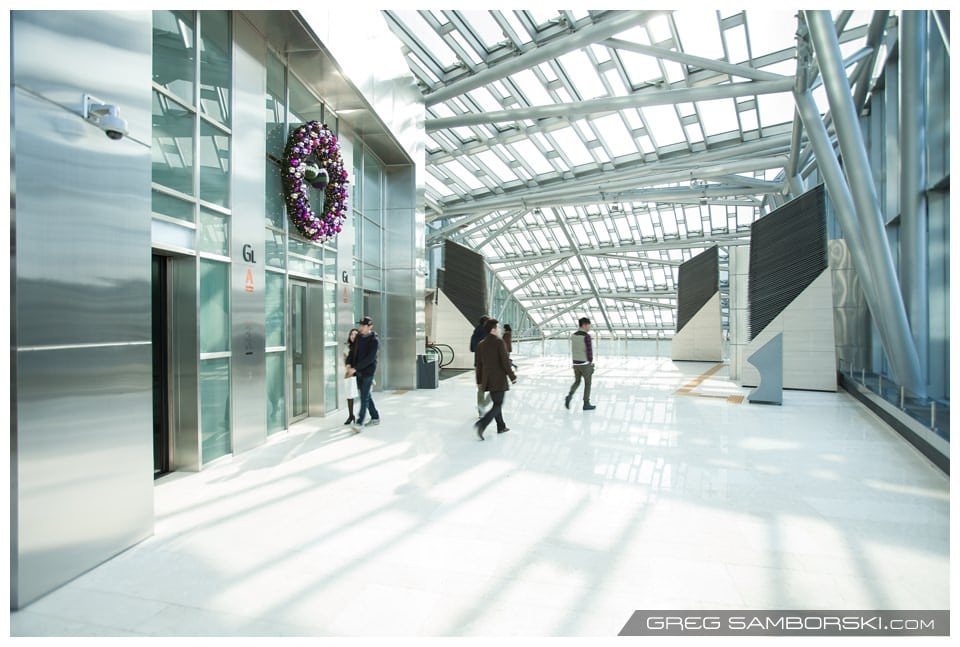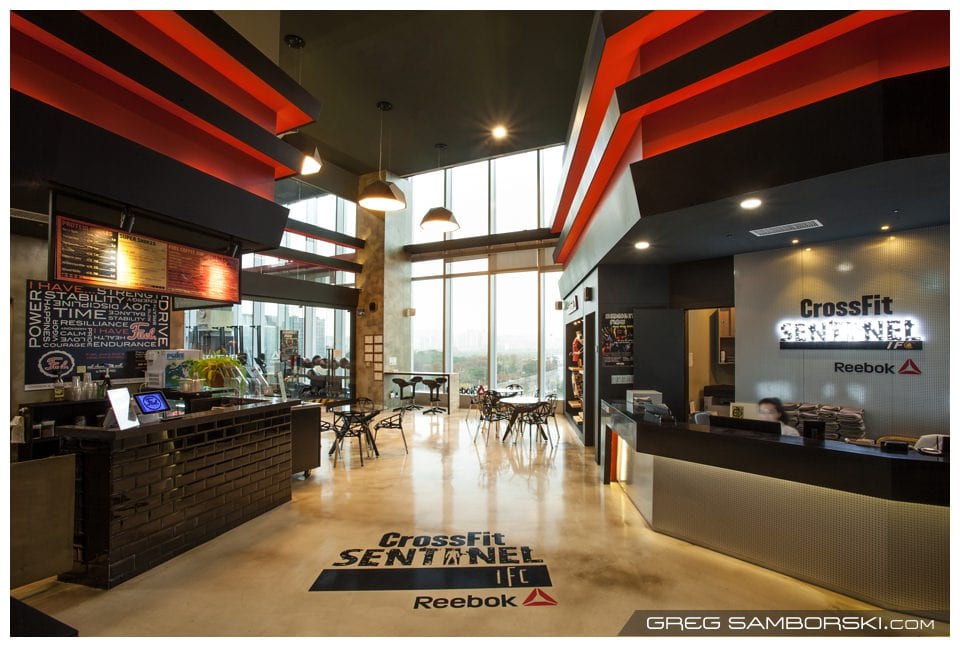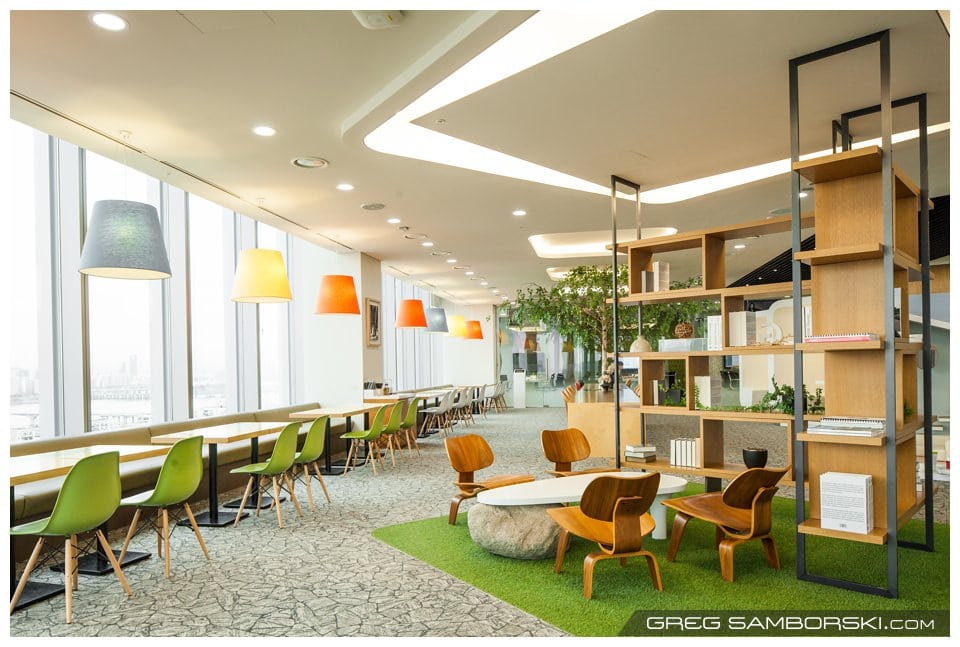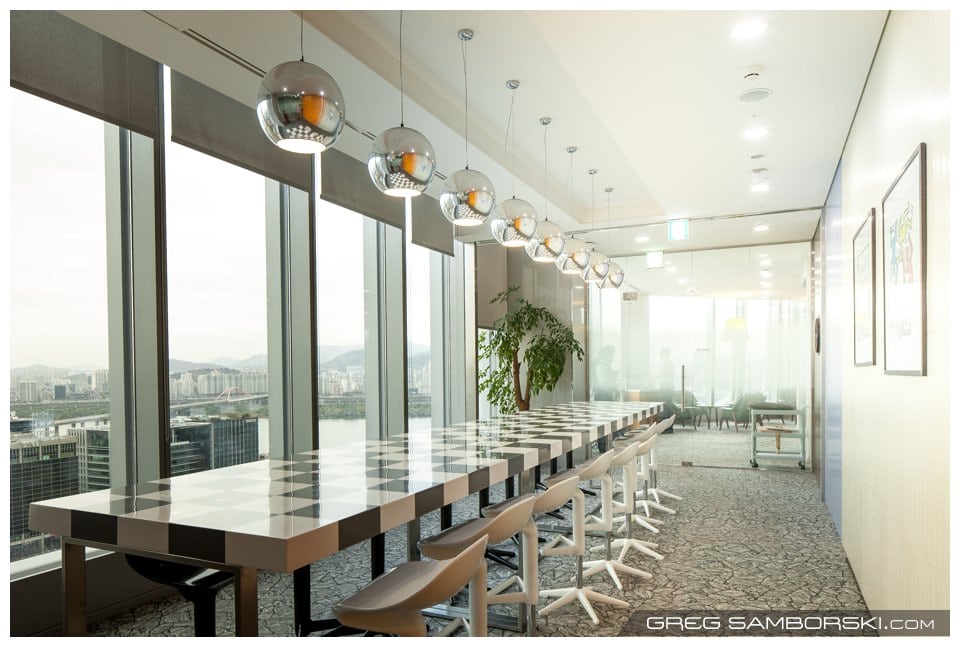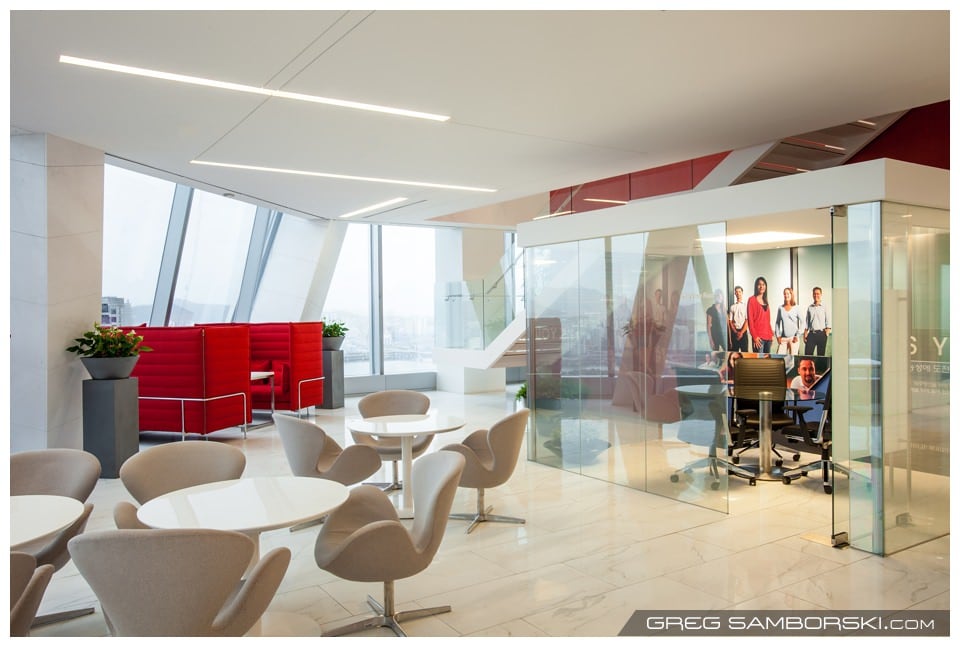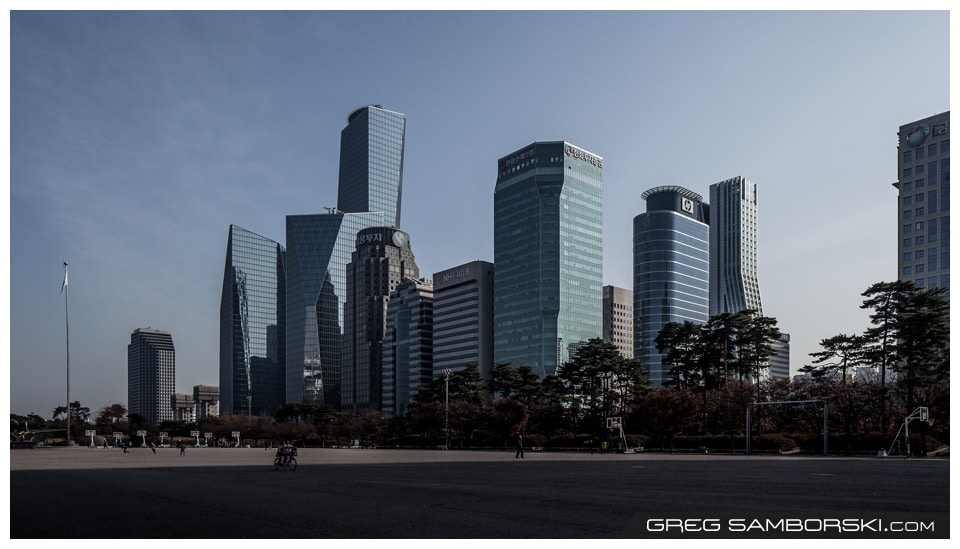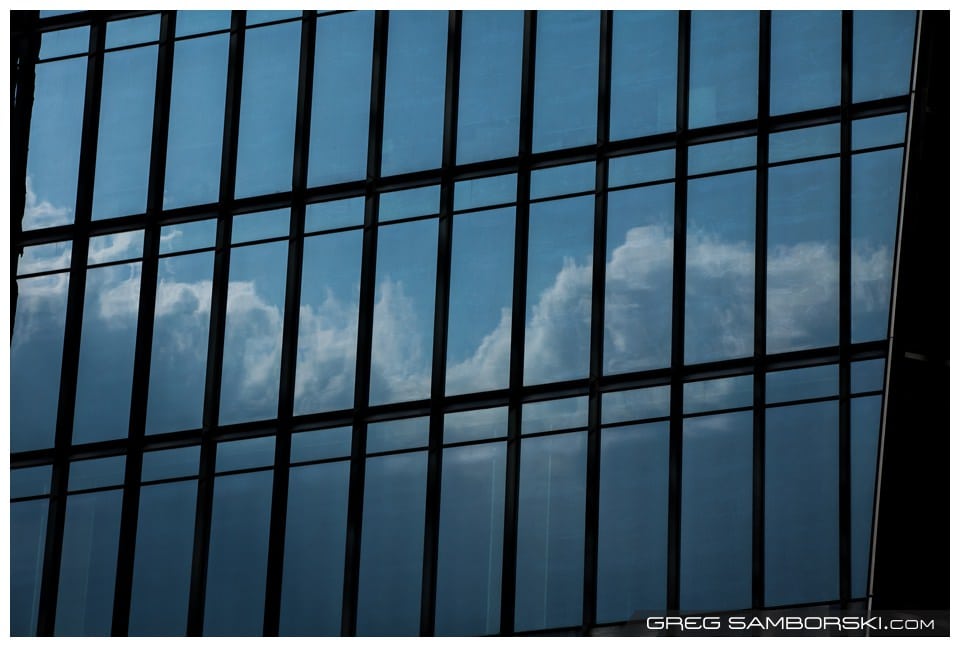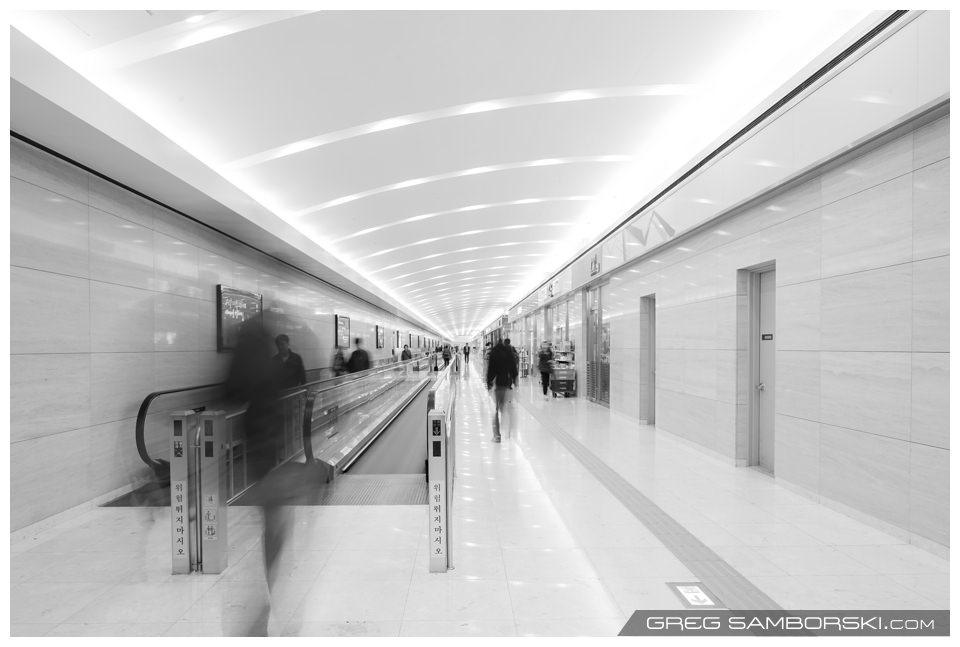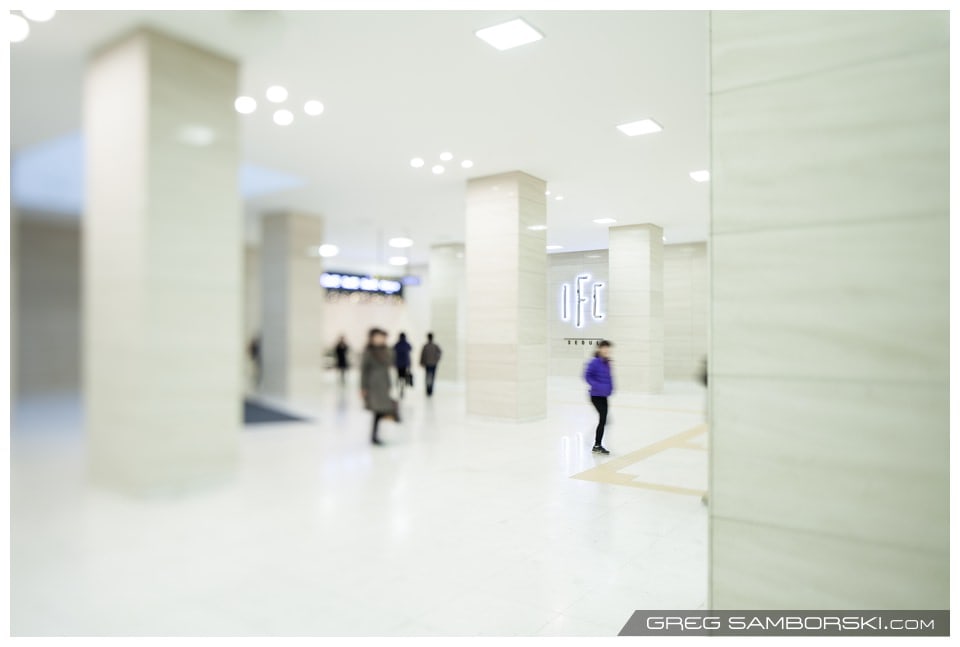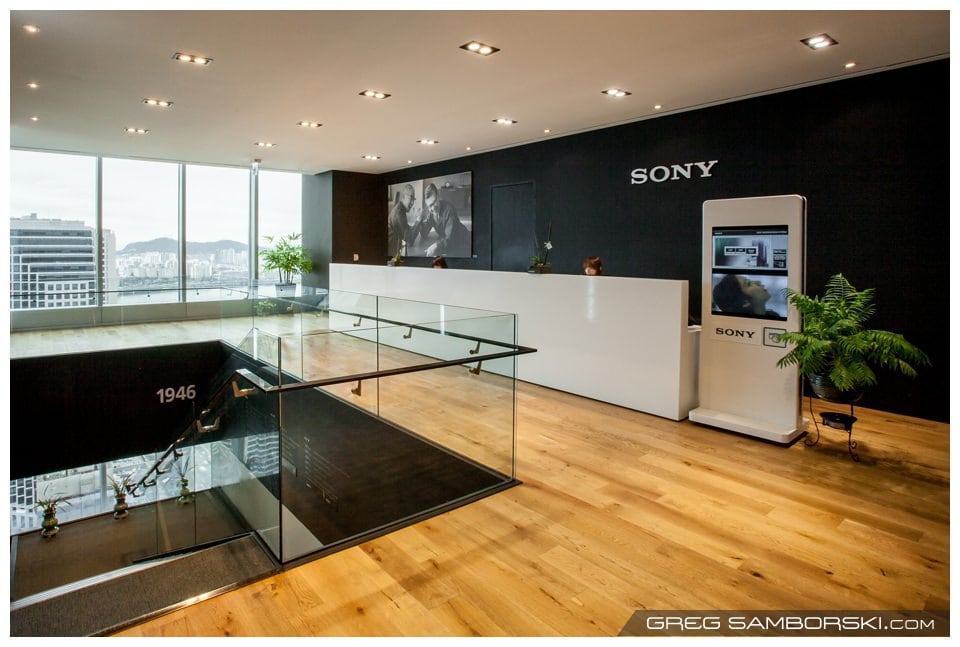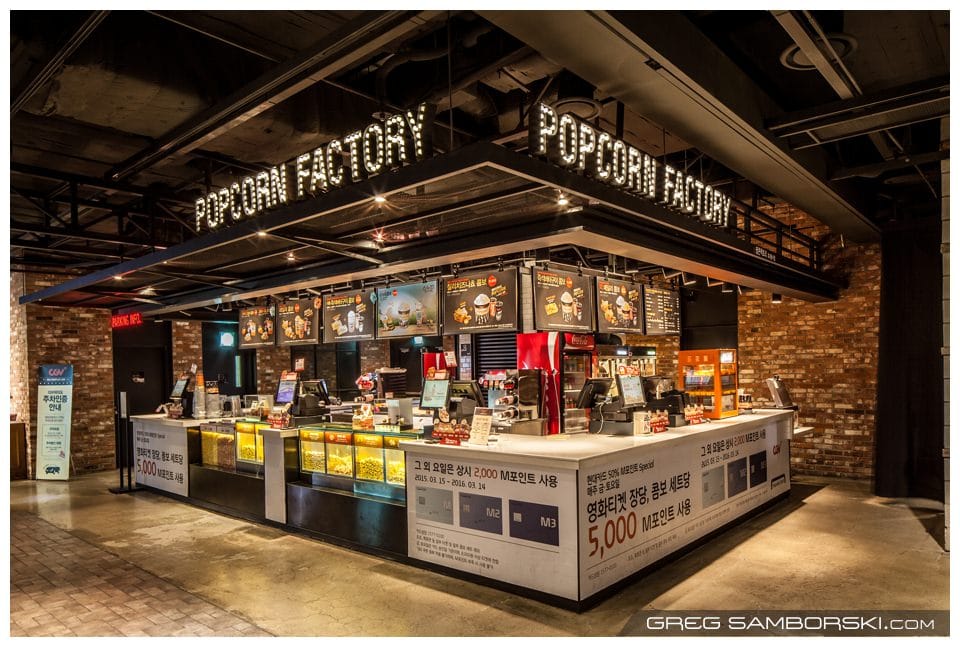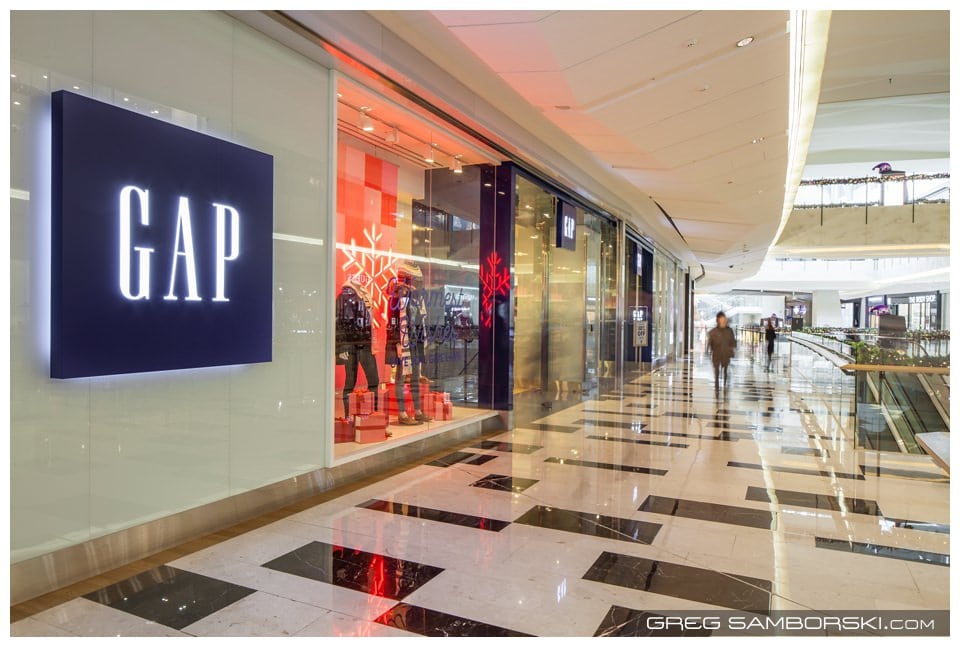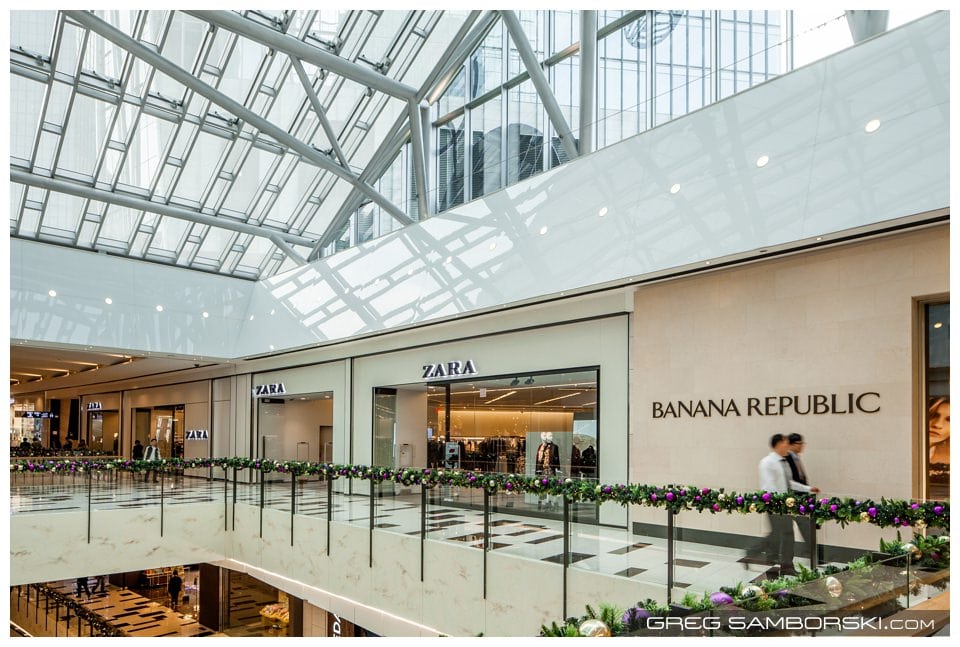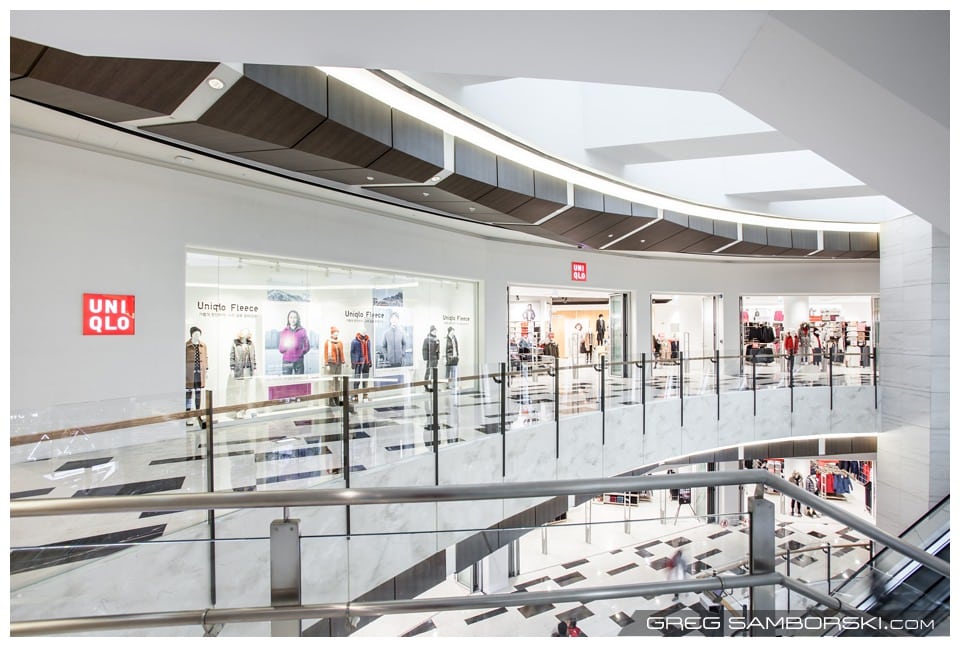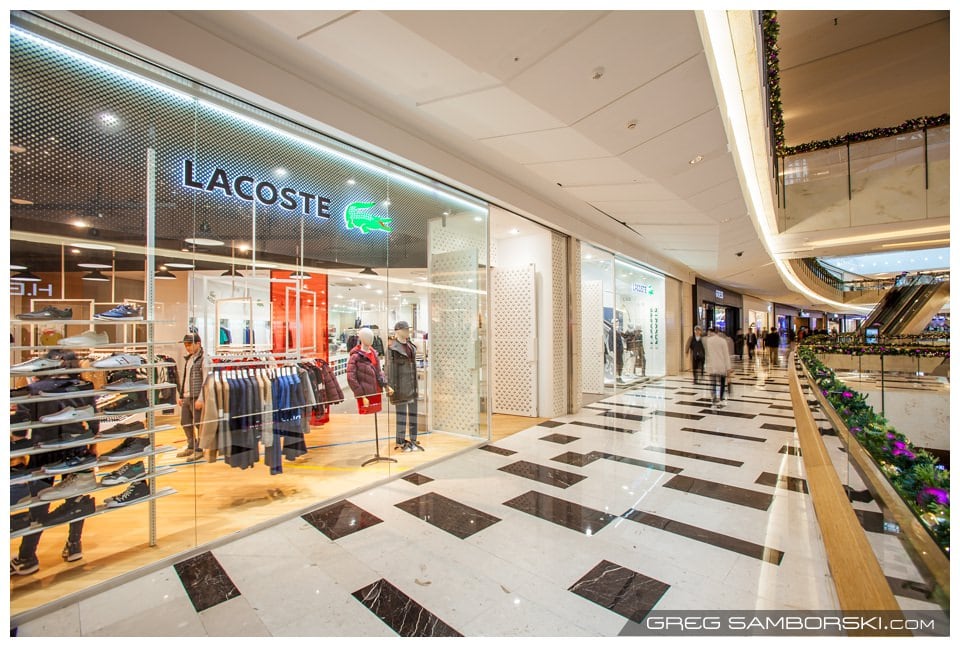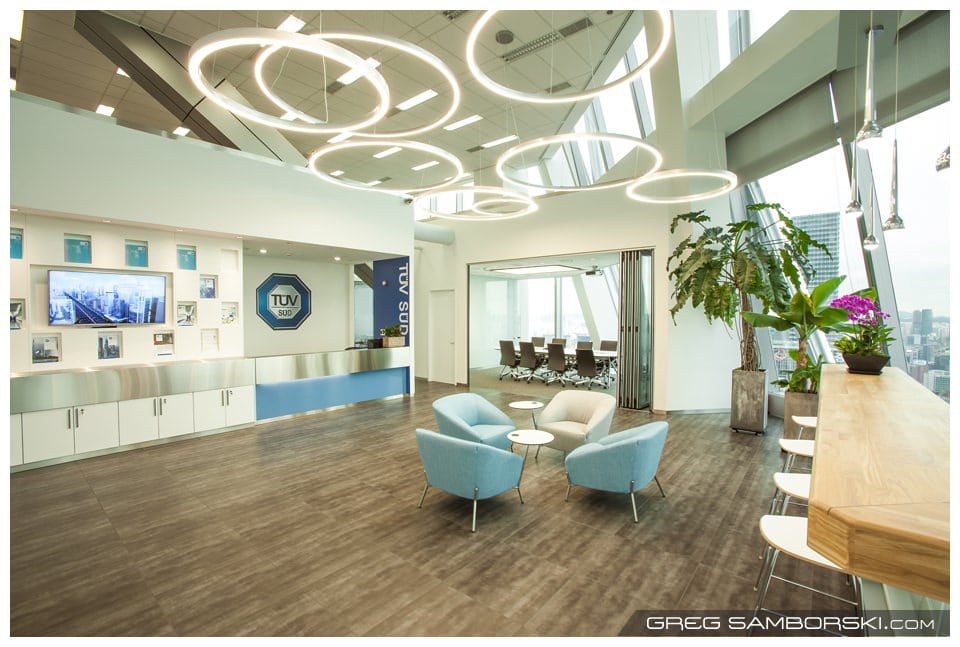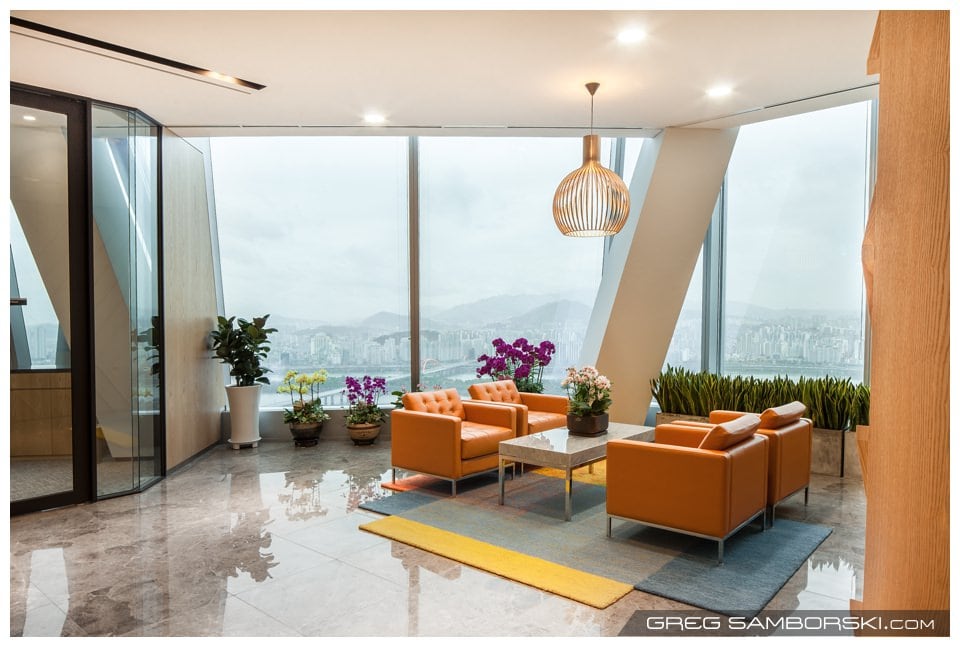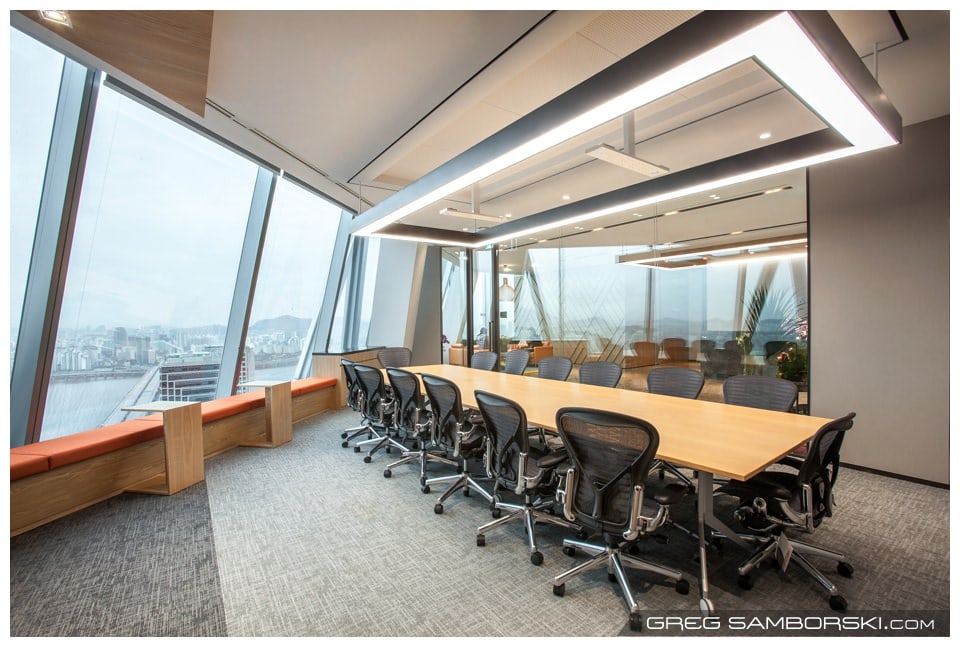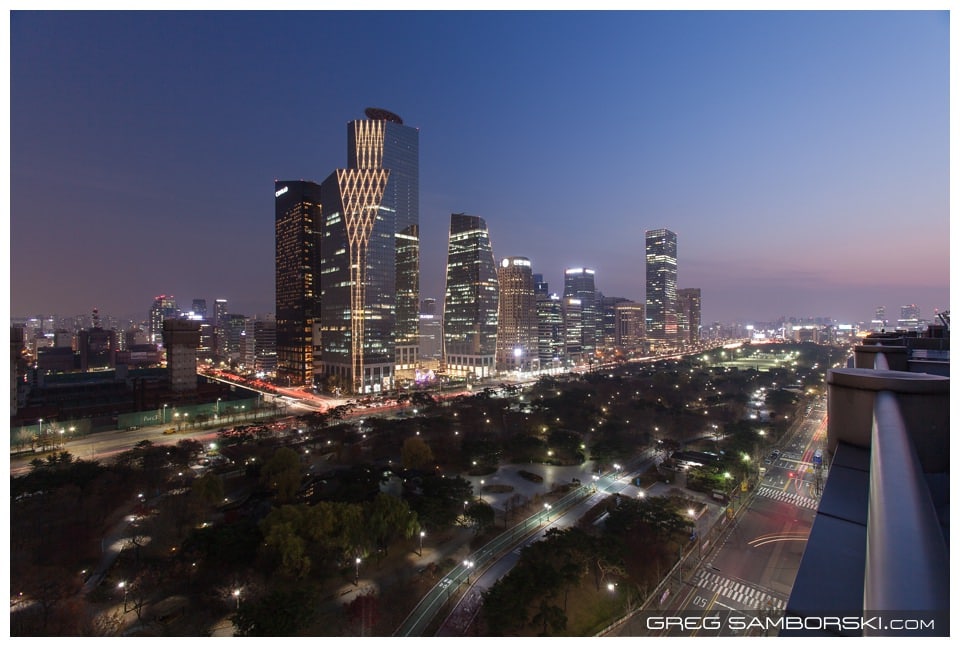 Are you looking for an interior/exterior commercial architectural/real-estate photographer in Seoul? Please, get in touch with me via my contact form above!