Fine – I'll just keep the brand new headphones. I didn't want to subject my precious, exorbitantly expensive noise cancelling headphones to the sweat, oil and vibrations that go hand in hand with exercise. I must say, it's pretty cool jogging with tunes! I had a faster average speed coming up the mountain and for the first time ever, I didn't rest at the top of the stairs, I just kept chugging. Thank you Guy J!
Yesterday went well. I had a client meeting I feel will result in a very interesting and lucrative project. In the afternoon I did head shots for two new employees at AHS.
The commute home was the only shitty part of the day. From facebook:
"Ever have one of those days where you make one terrible transit decision/blunder after the other? Gongdeok to my house takes 20 minutes at most. Today I stretched it out to TWO HOURS.
The idiocy begins at 5:30pm. I exit Lotte Castle. It's raining moderately. I opt for a bus instead of a subway. I ration a bus gets me closer to home which means less rain on my camera gear and less stairs to lug my two bags holding about 20kg of gear.
I end up walking the wrong way. A thunderstorm erupts. I have to wait it out at 7-11, as I am adamant not to waste $7 on an umbrella or taxi.
The rain lets up a little and I walk to the correct bus stop where I proceed to get on the bus. I look up for my stop and realize this bus isn't going the usual way. It's going my general direction, but then it turns and takes me off course. My only option is to get out and walk a kilometer, in the rain, to another bus stop. Finally I get to my door, soaked to the bone, and two hours behind.
Jinsun and Reina dropped by which means Hyunmi went all out making dinner and I went all out eating it. I'll have to make up for that today.
This post is kinda bla isn't it. I should be writing about my personal 10 year plan I don't really feel like planning it so instead I'll mention that I finished watching The Hateful Eight last night. Damn I love Tarantino! I hope that one day I can create a personal photographic style that is as bold, beautiful and recognizable as his work. I paid special attention to the filming now that I'm dabbling in video. Amazing how he can keep our interest with such long cuts. His angles and the details he shoots are beautiful, his characters so flavorful.
Chaka busted her lip on the head board last night. She was jumping on the bed IN her mermaid tail, a sure fire way to sustain some kind of injury. Her lip is all puffy and she bruised her gum. We're just hoping her front teeth are still in there tight. The incident made me reminisce on split lips and how much those suckers used to bleed and puff up.
Well it's time. So much for personal goals. Today you got    a ramble about everyday stuff. Time to resume Guy J and set a new average speed record!
Here's how I exercised today: 3.6 KM Run + 270 Stairs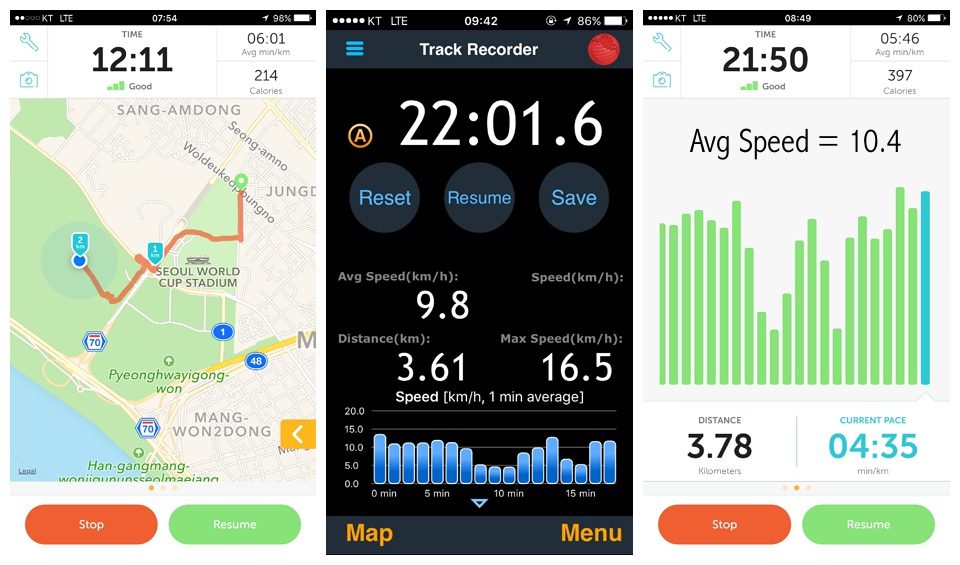 What I ate yesterday: Omelette with toast and mayo, gimbap, chobap, fried squid, ice noodles, duck, rice, 1/2 Guinness beer, 1/2 Desperado beer, 1/2 Magners cider, apricot, 3 slices chocolate orange, cake.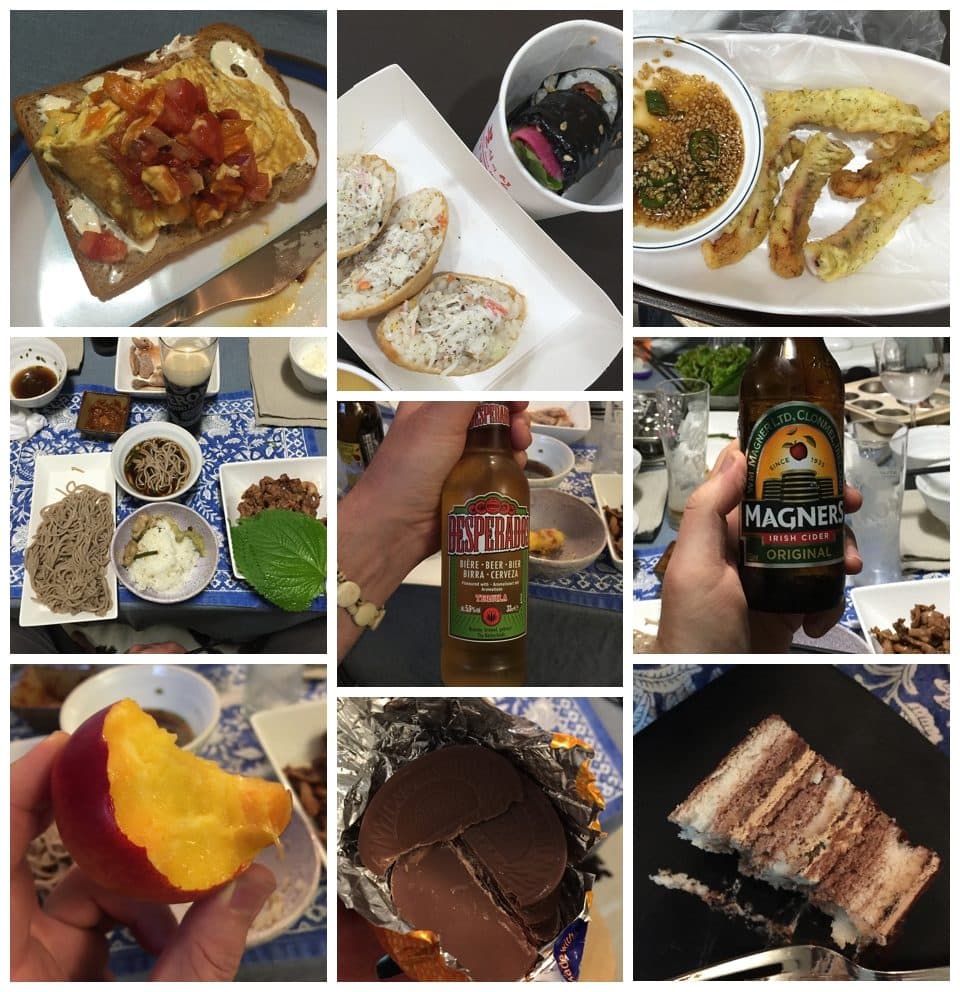 Random act of kindness: Picked this guy's scooter up.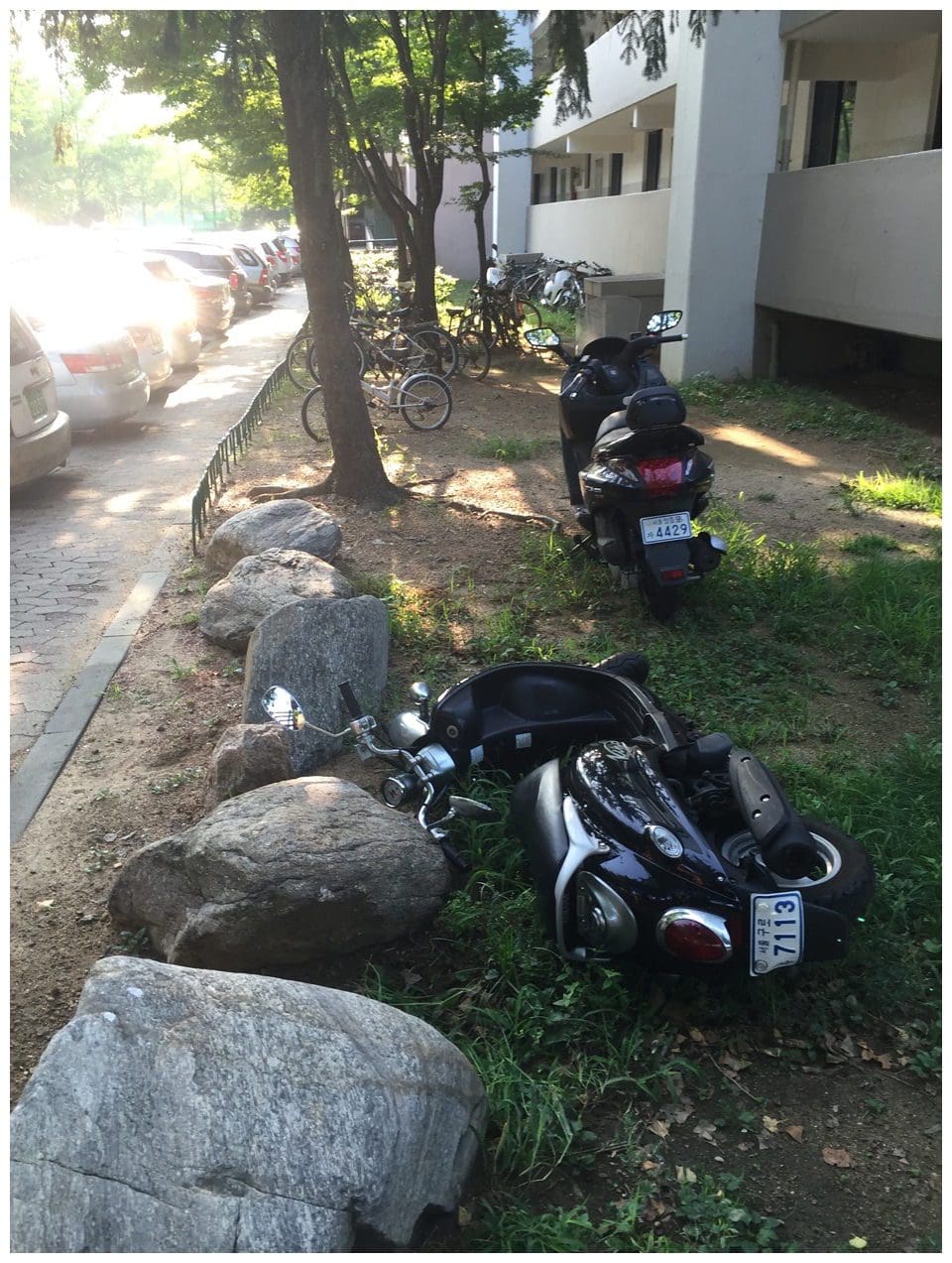 Cool thing of the day: Saw all these discarded cicada shells on some trees I walked by. This would make for an awesome horror session!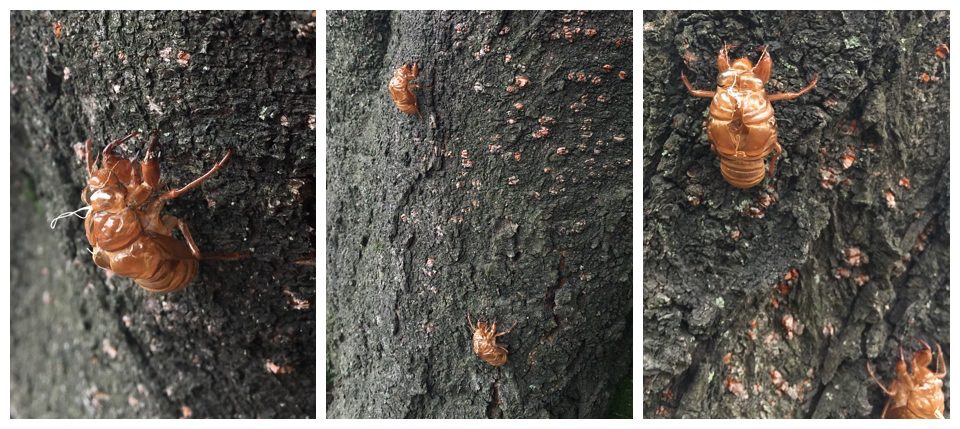 Journal Time: 51 minutes 🙁 I feel like I should be putting this time into posting some actual work I've done…