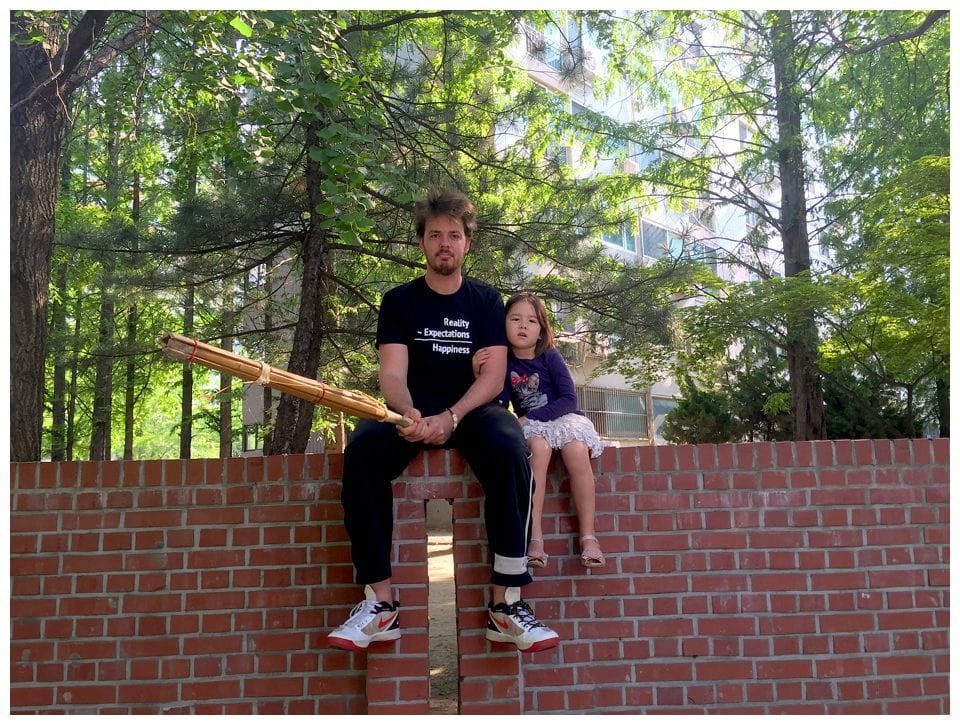 I'm sitting cross legged, 291 steps high up on Sky Park, sweat dripping onto my iPhone screen making typing a fruuyyyyssstraitinbbbg task. Small white moths are falling on me and down below some guy is doing his best to imitate Baily from Finding Dory.
I have resumed my workout, meditation and healthy eating routine after 10 days of indulgence in Taipei. I digress though. I have 15 minutes a day to try and round up these thoughts. I must learn brevity. This post marks the beginning of my personal journal. I'm not sure where it will ultimately lead but I know I want to start logging my progress.
I'll start with describing my morning routine:
– wake up | 6-7am (it's always nice bonus if this happens)
– water | 1 glass, sometimes with amino acids
– stretch | 5 minutes
– exercise | 15-40 minutes
– meditate | 10 minutes
– gratefulness | say three things I'm great-full for aloud
– journal | write for 15 minutes
– plan | go through todos and plan my day
– exercise | this usually means returning home
– connect | sit with wife and daughter for breakfast and see daughter off to school
– fast | hold off on eating until lunch
– diet | eat light and clean
I'm an incessant tracker of things. I love my analytics so I'll be sharing a lot of them here. Rather than go back and make a post for every day I have missed (this is what the OCD in me REALLY wants to do) I'll bring you up to speed in this post.
Oh shit my time is up… Well today is an exception because I'm catching up…
Until Now
I started running 6 days about 3 weeks ago. Now it sounds like I've been doing this for three weeks but keep in mind 10 days off in Taipei. Currently I'm very much into huffing my way up the 291 stairs in nearby Sky Park. My goal was to make it up without stopping. I have since reached that goal and now I just want to be less of a collapsing mess when I reach the top. Sometimes I switch up my stairs with a longer run. So far I've done a couple 5k and one 8k. I also picked up a new bike to replace the free beater bike I've been riding for 2 years. Now that I have a bike that fits, selection of gears, and brakes that work, I have been riding more. I actually put in 30km before flying to Taipei. I can make it to Yongsan by bike in less time than it takes me to commute by subway, the only difference is I'm a pool of sweat when I arrive by bike. I've also learned that I like to break in the middle of my exercise for meditation, writing and planning. I tried meditating before my exercise and didn't feel I could focus nearly as well.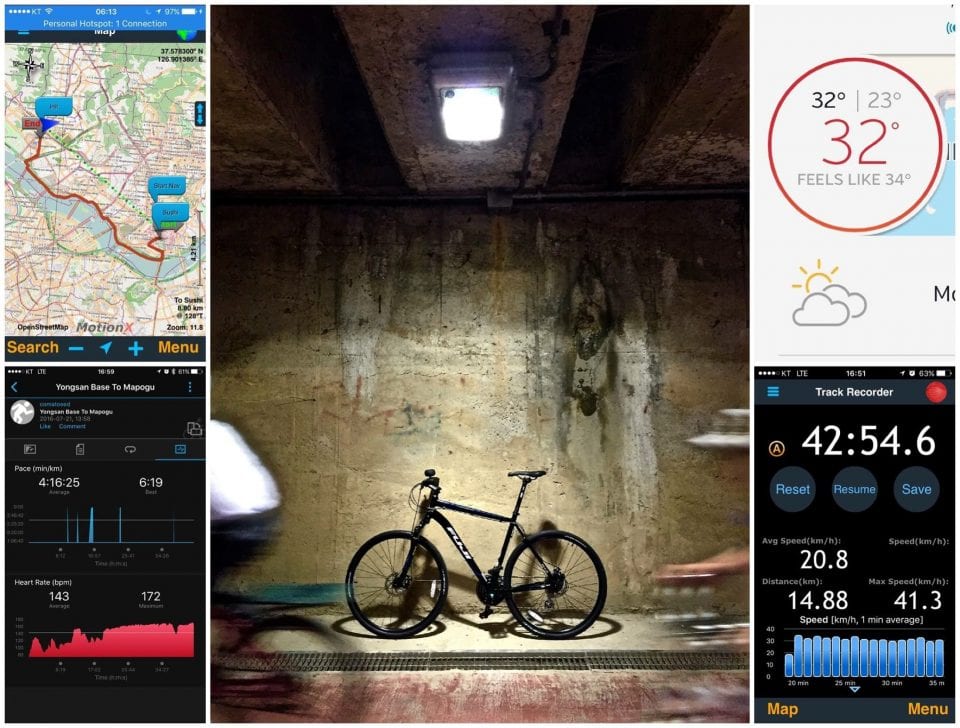 Meditation
I'm an armature mediator. Today my mind drifted to horses, how to tell my office mate I don't need a third office anymore, and if the absence of ants crawling on me today was due to some new pesticide they might have sprayed on the little island of grass I perch cross legged on. I am making progress though. I've been using two apps, 10% Happier and Headspace. Sadly neither will pay me a royalty if you follow the link – that's something I need to work on. Right now I'm favoring Headspace. Sadly I've completed the first 10 free meditations. I'm an avid recycler so I'm going to repeat those 10 a few more times until I became a Take 10 Master.
Exercise Tracking & Goal
I'm tracking all the exercise stuff using Motion GPX, my go to GPS app since owning a smart phone. I use Garmin Connect along with a Vivofit band to get a heart rate read out. Sleep Cycle tracks my sleep and I use Apple's Health App for the overview of all my metrics. Lately I've been trying Runkeeper for logging runs and cycling. They to want me to pay monthly. I'm undecided.
My exercise goal is quite simple at this point, just doing it every day is an achievement for me. I figured I should have a secondary goal, so I'm trying to increase my average speed and distance.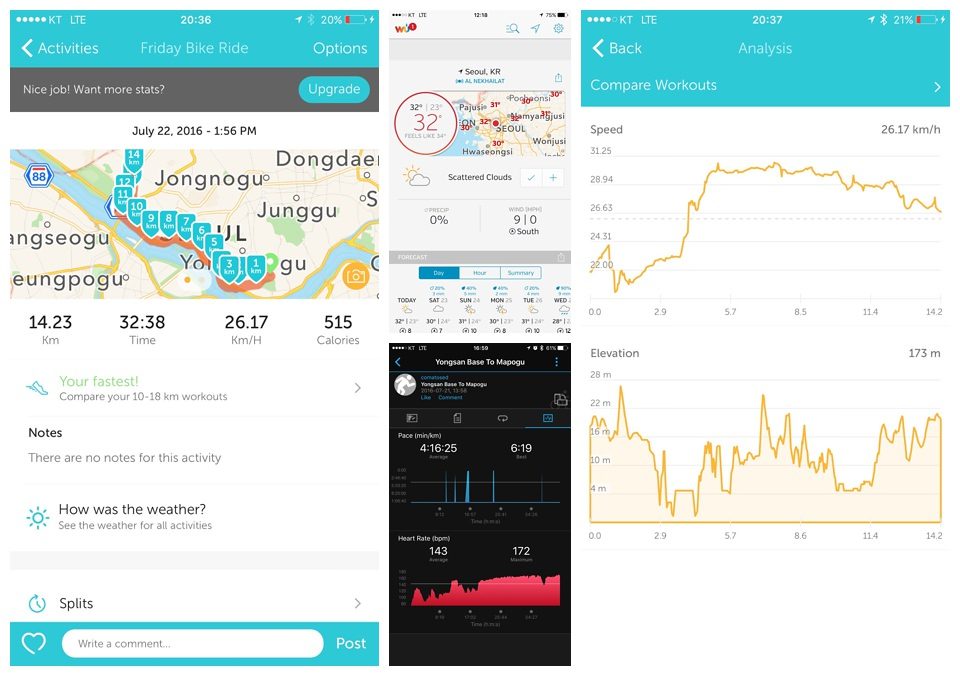 Diet
Diet wise I'm also keeping things pretty simple:
– skip breakfast
– cut out all junk food (I have a terrible weakness for all things sugar, dessert and deep fried)
– food journal (not only do I love food photography, I find photographing what I eat helps me stay disciplined. I don't want to give into that gummy bear if it's going to ruin my healthy food photo streak)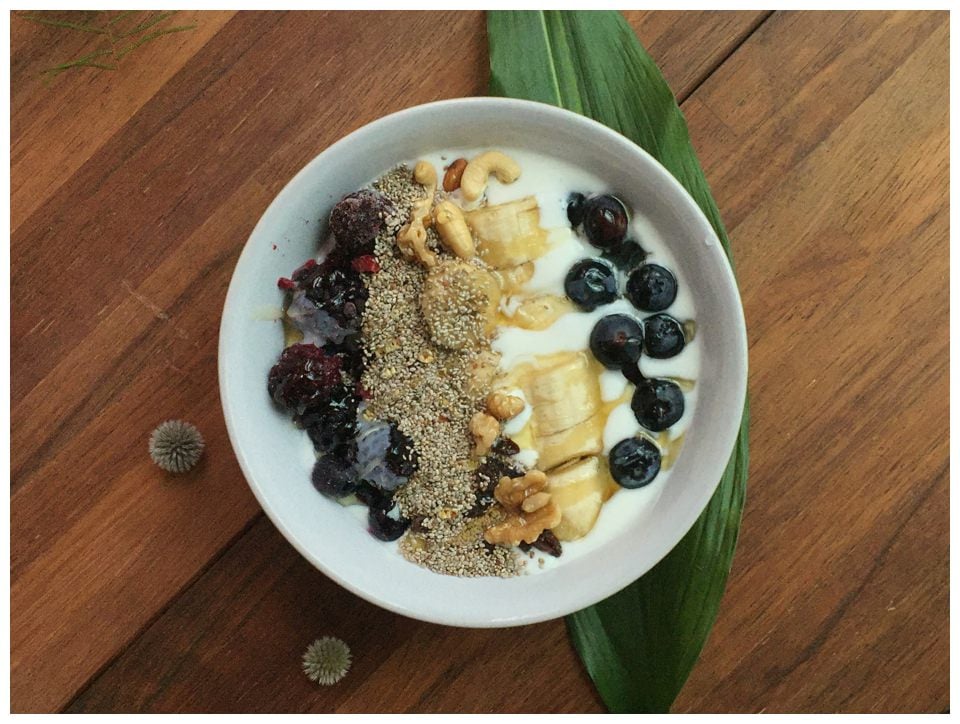 I should wrap up
This post is way over. Ultimately my current goals are to:
– be, feel and look physically fit and healthy
– be and feel mentally fit and healthy
– be disciplined in following my routine and reaching my personal and business goals
Tomorrow I'll touch on what those business goals are.
It's 8:17am. Have a great day!