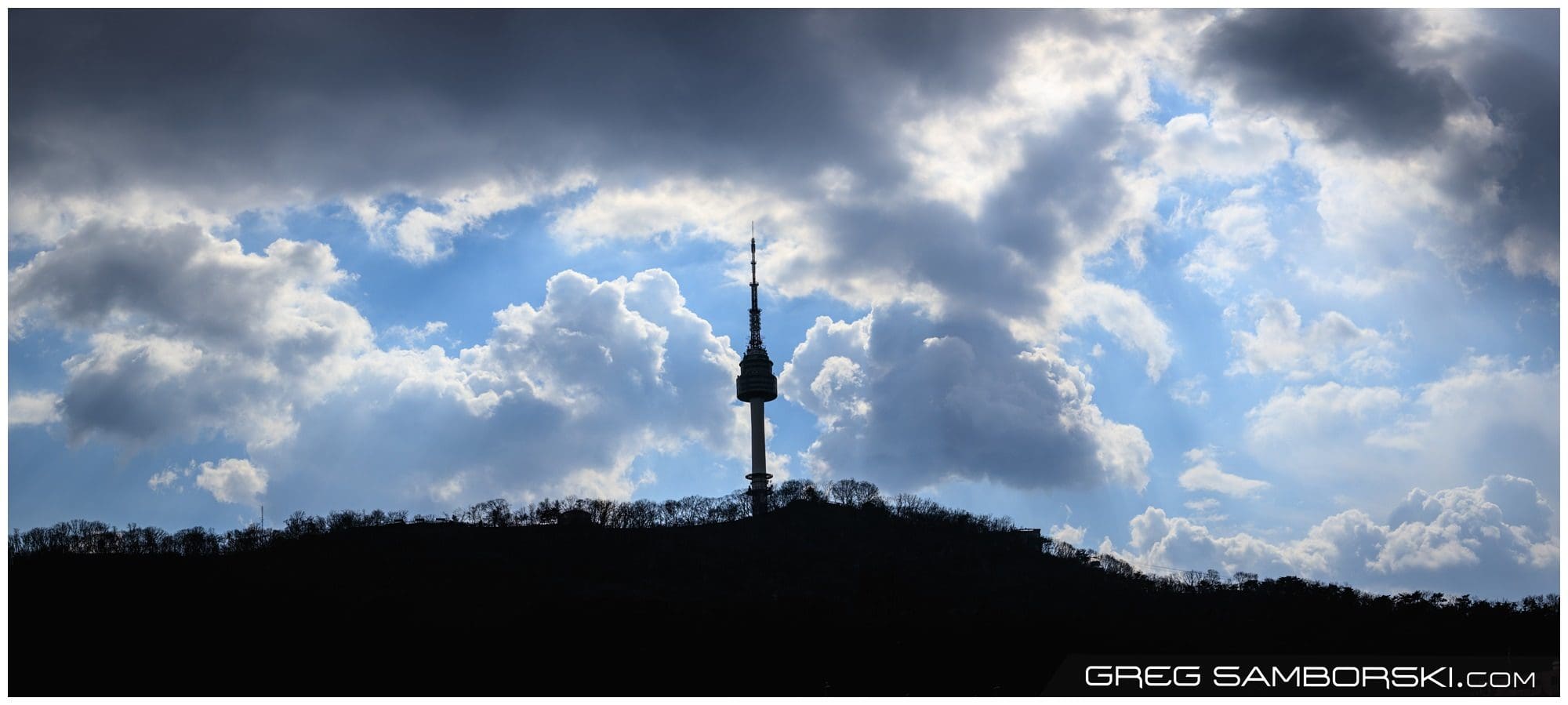 "Finding Greg was the needle in the haystack. He's the unattainable engagement photographer that you wished you had. I had a PERFECT plan and path for our engagement shoot and I kid you not – everything that could have gone wrong did. Wardrobe, weather, access to sites, time and even photo bombs. Greg took everything in stride. All of my unrealistic expectations and the unexpected barriers; I expected a bombed photo shoot. Instead, we got something so real, so us and so romantic!

Greg remained professional, classy and a friend. Our photos tell a story that we cherish. A story that we will never forget. Our friends and family rave about our photos asking who & where. Our engagement photos can never be duplicated. If you want authentic, wow-worthy & timeless, he's your guy. If we have an opportunity to work with him again, we'd be delighted and totally down for the adventure!"

-Jamie & Jibri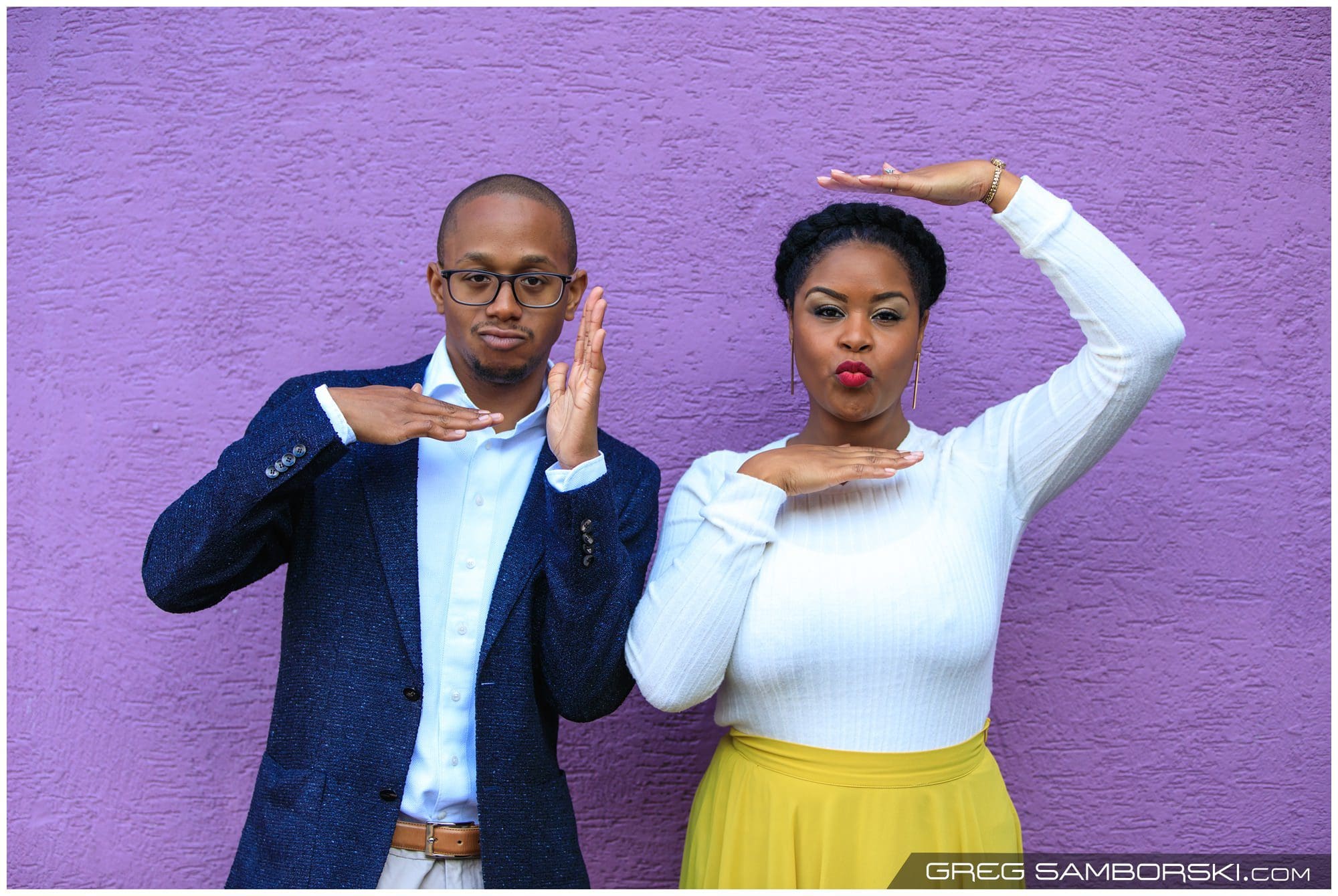 1. Where and how did you meet?
One might say that it was pure fate. Not in a romantic, fairytale type of way. In fact, I am convinced that our cupid has a sick sense of humor.
Jibri and I quite literally ran into each other. Looking down and not paying attention, we bumped heads. After the thump, we both looked up and said "Ow" and then hello. Turns out he was at the restaurant for a day party while I was dining inside with two of my girlfriends.
After a short conversation, we exchanged phone numbers but only exchanged a few text messages before the communication stopped. But, again fate. Months later we saw each other again at a Christmas party. I remembered him and as he approached me I assumed he remembered me. Shortly after he introduced himself to me I realized that he did not. I let him continue the conversation as if we were complete strangers and I accepted his compliments gracefully but shut him down when he asked me for my numbers and I told him "You already have it". That was one moment where I wish I had eyes in the back of my head to see his facial expression as I walked away.
I couldn't tell you about the first time we met without telling you about the second time 😉
After the Christmas party, we started texting and talking on the phone again and eventually had our first date on December 21, 2012. The last day of the Mayan calendar.
2. What attracted you to your partner initially, both physically and mentally?

His Smile.
3. While dating, what kind of routine things did/do you do?

We love to travel and explore new things, meet different type of people and learn new ideas and new perceptions of life. Therefore, there is hardly anything "routine" about our lives. We seek adventure through going to new places geographically like Budapest, Prague and Munich or through books that take us back into the past or tell a story of someone who has lived a very different life. We like thrill! Tall heights, water sports and hobbies we've never tried before. On the other end of the spectrum, when we are home we are professional couch potatoes snuggling under one blanket while another 3 blankets lay folded next to us. Jibri normally picks the movies. He picks the best movies but doesn't get to enjoy them as much as I do because I am always asking him to explain what is going on. Ha!
4. What is one of the most romantic things your partner did for you?
One of the most romantic things that he has done and does consistently is make me feel most beautiful and inspiring when I feel like I have hit an all-time low. I could be having a bad day and/or feeling very emotional and in some instances trying to hide my vulnerability and when he sees me he looks at me like I was dipped in gold and before I know it his embrace is warming me and making my world feel all good.
5. Do you have pet names, in-jokes, silly mannerisms?
Our friends say we have our own language. We talk with our facial expressions and use witty comments and gestures when no one is looking to make the other person laugh out loud. We probably look really crazy. Haha!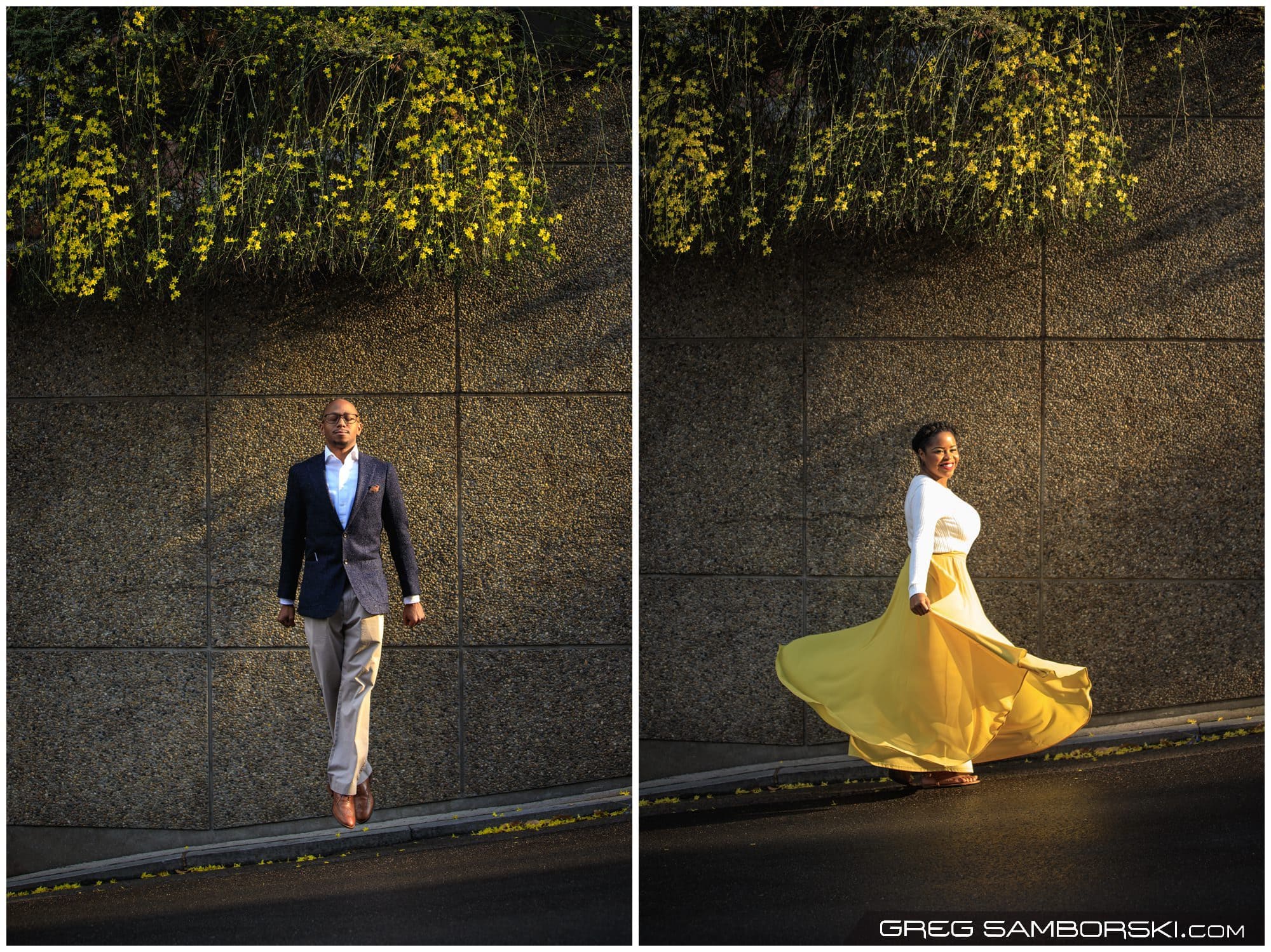 6. What is your favourite keepsake from your relationship? (If you can, bring it with you)
Hmm. I don't know if I have a favourite keepsake. What is precious to me is the experiences we have together. The closest thing to that would be pictures that capture those experiences together.
We are recently engaged and although it has been weeks, I still find myself staring at my ring. It beautiful and it represents an opportunity to do life with my favourite person.
7. Any pet peeves, bad habits?
It's kind of funny, because at this point all of our pet peeves and bad habits are starting to gel together. I find myself doing the things that he does that get on my nerves and vice versa. Ha!
Want see and read more?
Jamie and Jibri's story and other shots from our photo session have also been featured on Wedding Chicks and How They Asked!