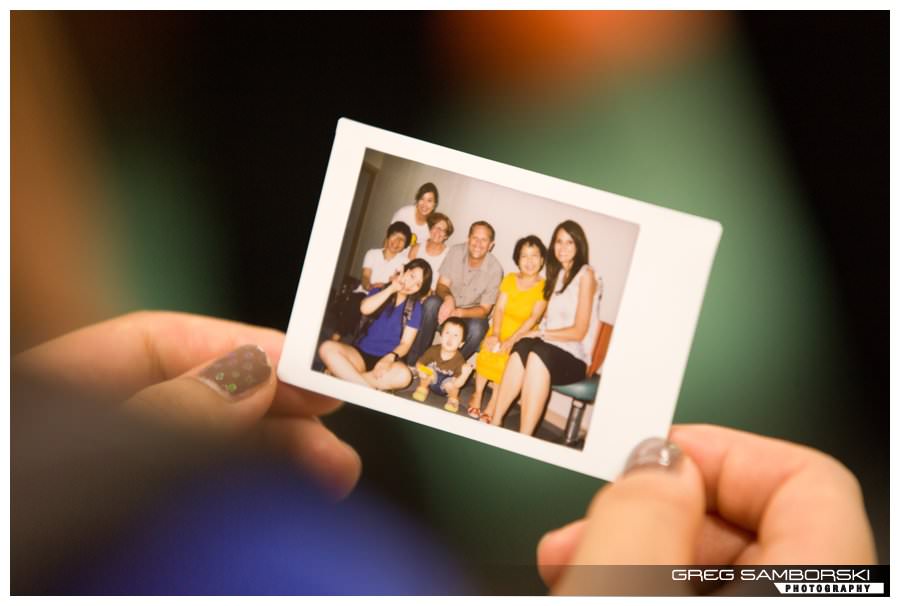 I was hanging out with my wife late on the eve of August 2nd, keeping away from work as promised, while Julie searched for an adoption photographer.  When my iPhone pinged, alerting me that a new message had landed in my inbox, I just couldn't ignore it.  You see I'm obsessive about keeping those little red badges off of my mail icon.
Julie's message read, "I know this is late notice, but I was wondering if you are free for an adoption shoot this coming Tuesday at 10:30 am.  We were hoping to have pictures taken at the Holt Korea offices when we see our son for the first time, and then at a park or palace for some family photos…"
I had never covered an adoption before and was eager to take on a new genera of photography.  I emailed Julie immediately and less than 24 hours from her initial email we had everything booked!
Over the following four days I thought a lot about adoption and how I might tell Julie, Rob and Little Rob's story.  Googling "Adoption Photography" mostly yielded outdoor photo sessions after the fact, nothing that captured the first meeting.  I did some research on "Adoption Etiquette" to see if there were any taboos I should avoid or protocols to follow.  Most of the results were focused around what NOT to say to adoptive parents, stuff which seemed fairly common sense.
My searches also churned up numerous adoption stories and literature.  Some positive, some negative.  I tried to understand and relate to the arguments presented by both sides.  In the end I knew that I wanted to emphasize love over pain, happiness over sorrow, gain over loss.  That isn't to say I would avoid filling frames with any "negative" emotions, that would be to tell an incomplete story, rather, I would go in with the mindset that Little Rob is fortunate to have been nurtured so well by his foster family and loved so dearly by two adults halfway around the world who've never even met him.  That Julie and Big Rob are just as fortunate to be invited into, and become a part of, this little boy's life.  Truth is, it's not just a mindset either, I believe it.  If you can't see the beauty in something how do you ever hope to capture it?  Negativity taints images, it's something you can simply photoshop out.
On the big day I showed up a half hour early and scouted out the meeting room.  The room was small and bare, but it really didn't matter in this situation.  What ALWAYS matters is lighting, and this room had large windows allowing diffuse reflected light to pour in.  I knew we were going to get great shots, and we did.  In fact, I posted way over my usual 20-30 favorites because I couldn't bear to leave out any of the story.
Enjoy 🙂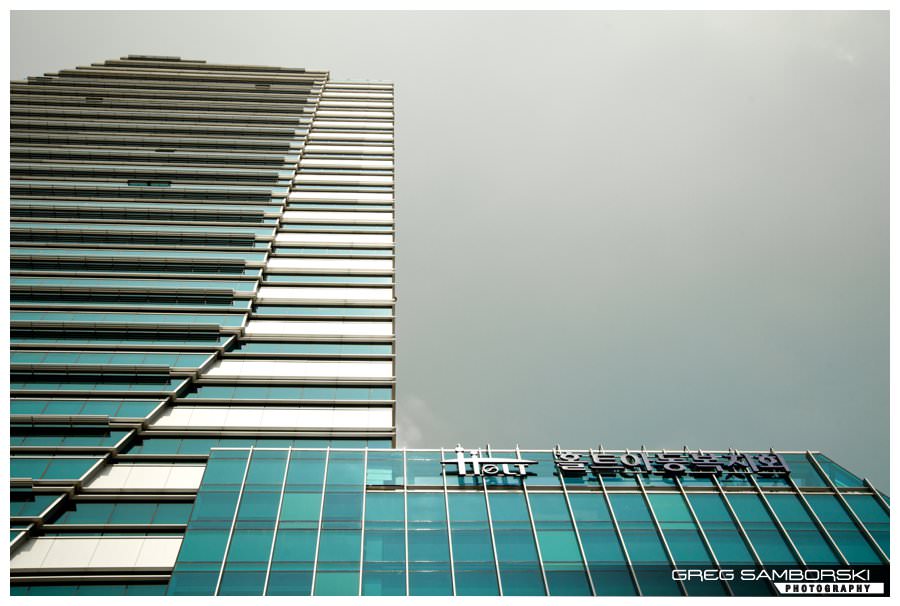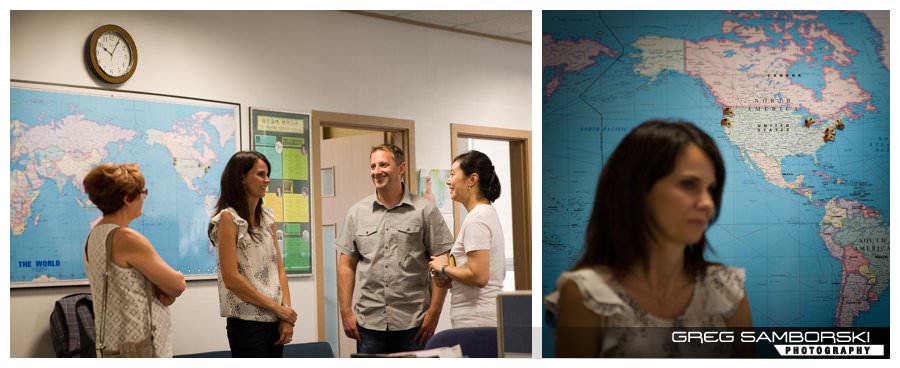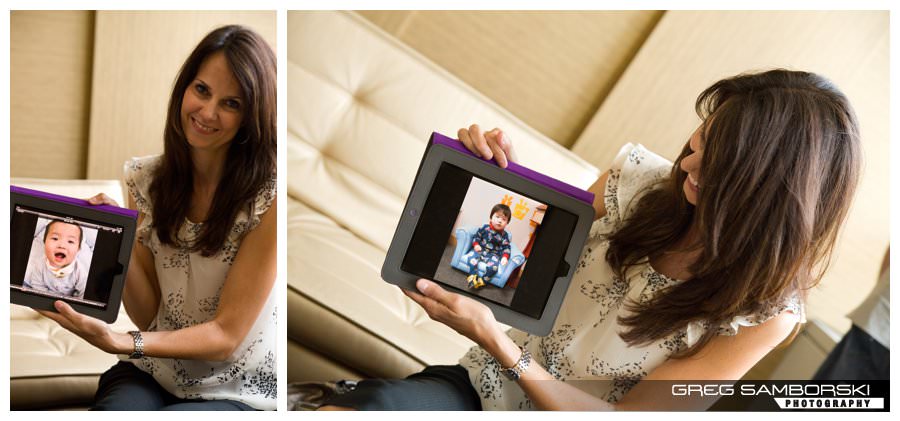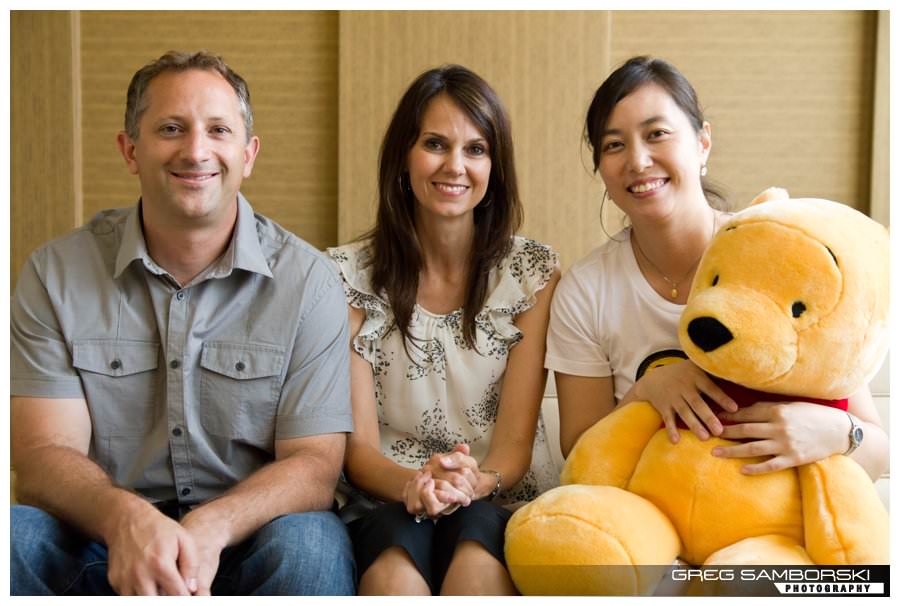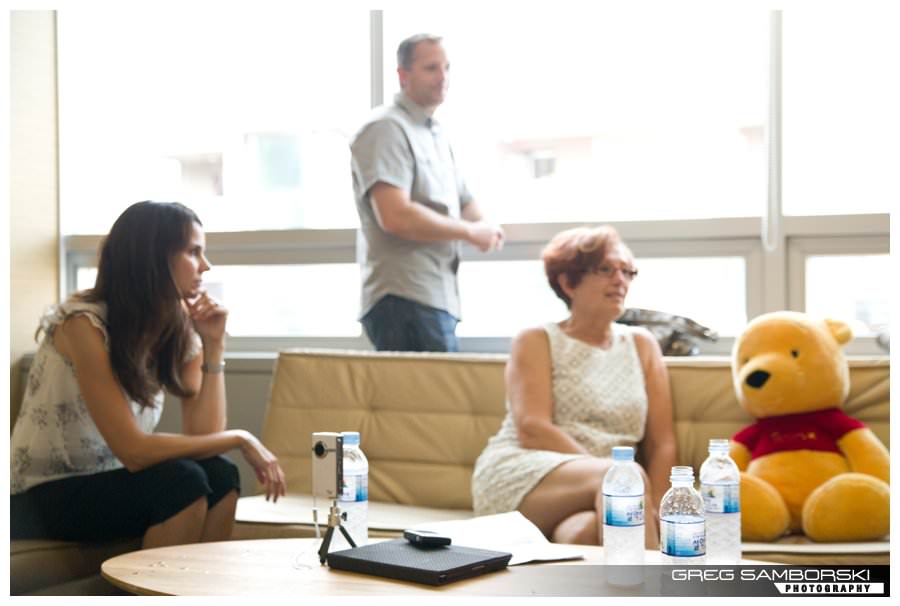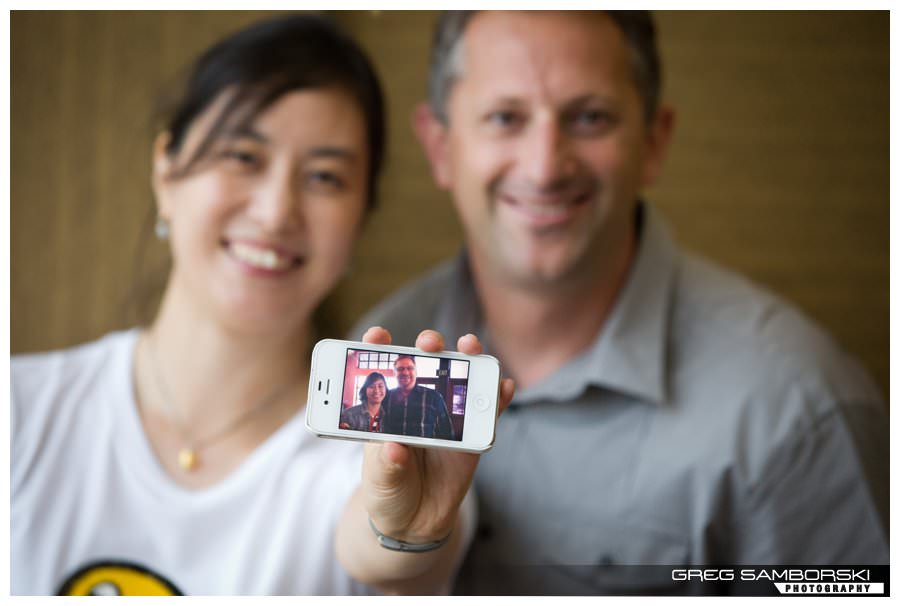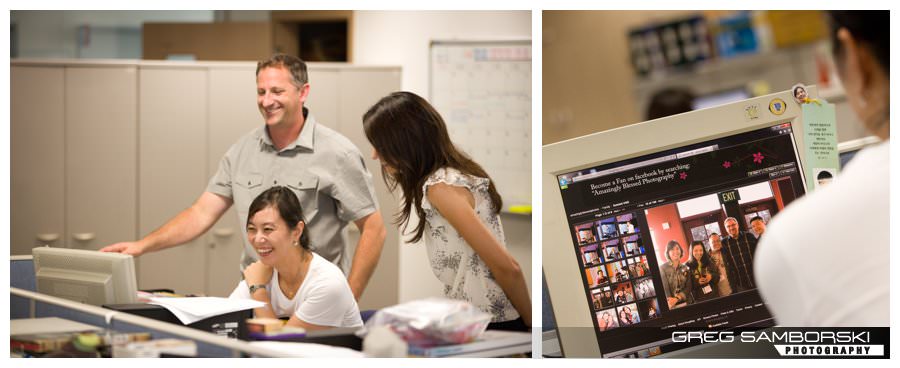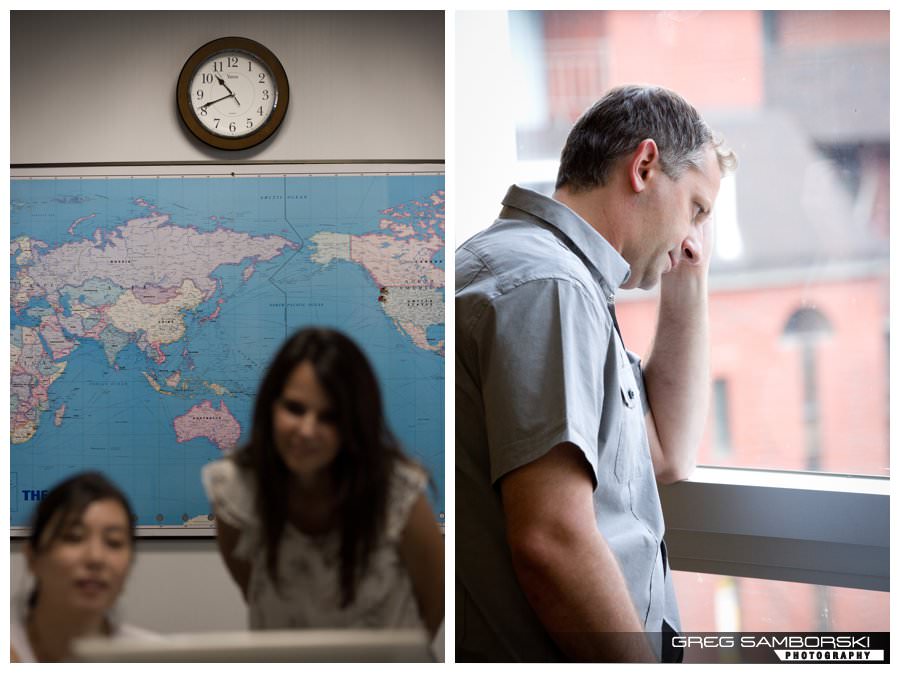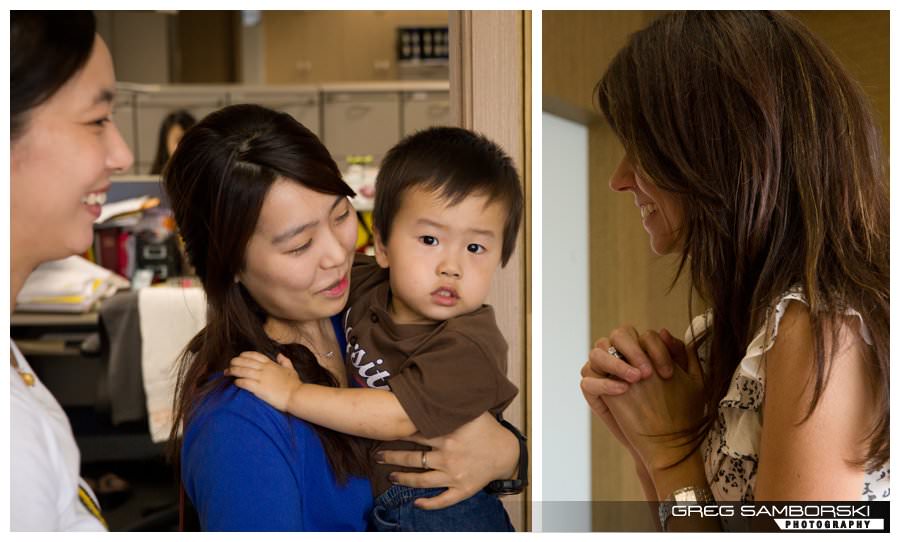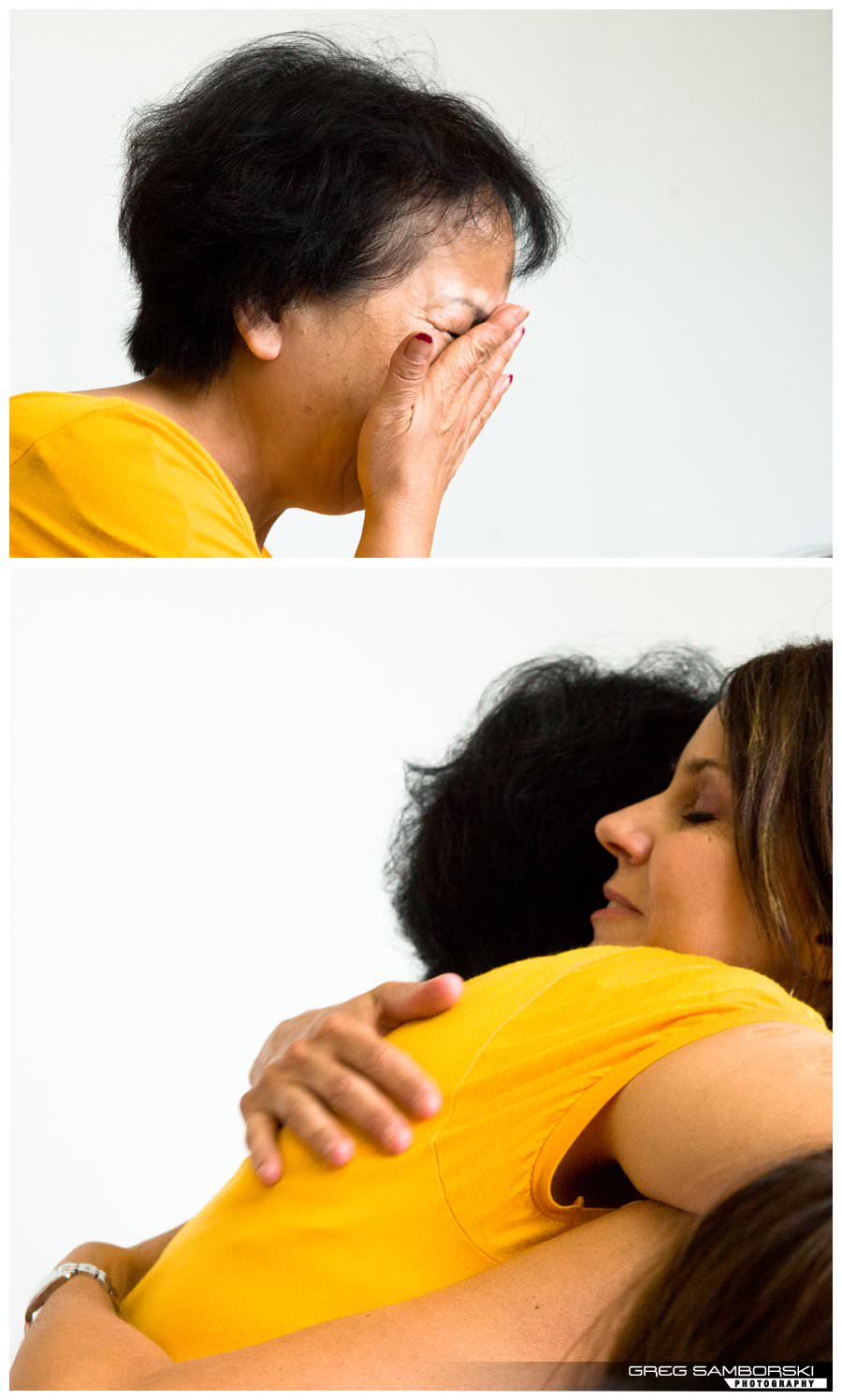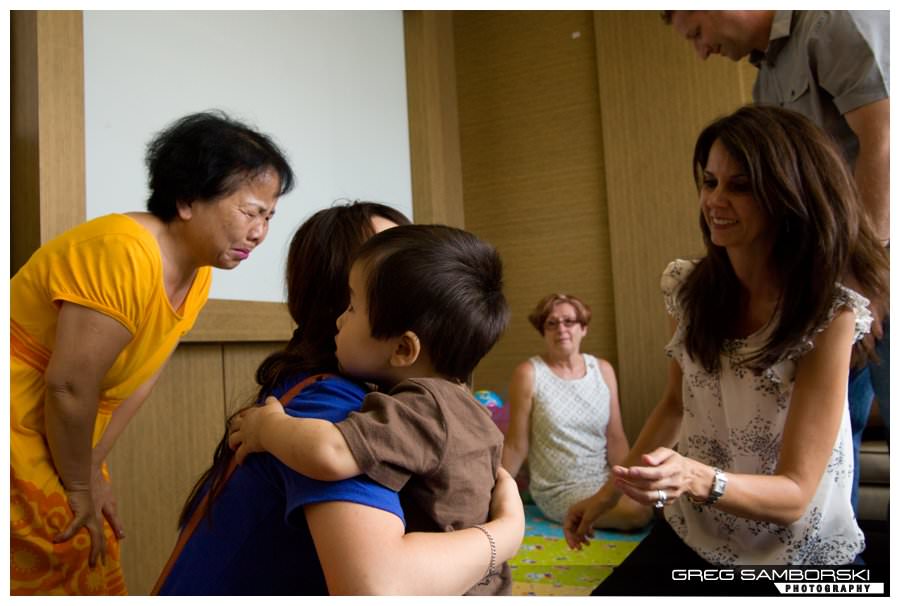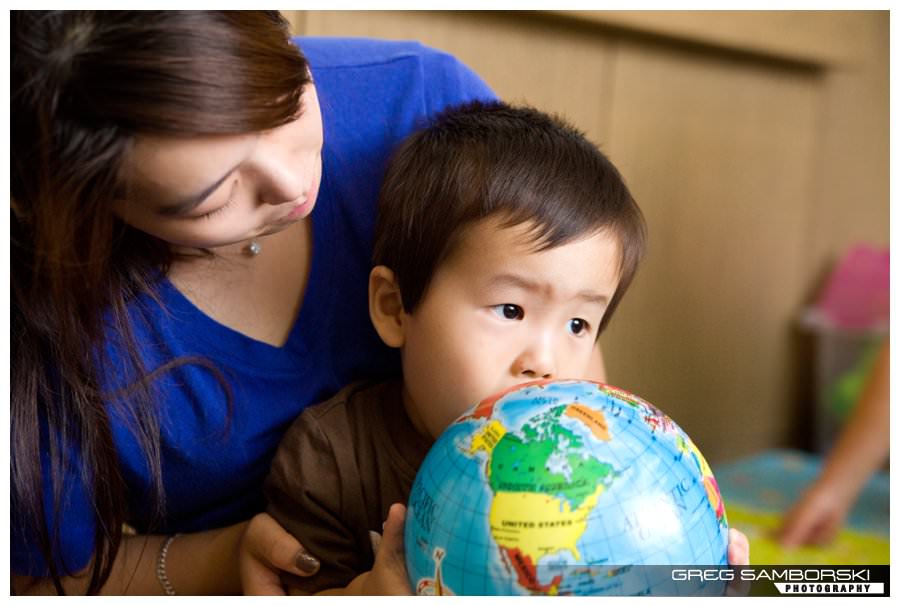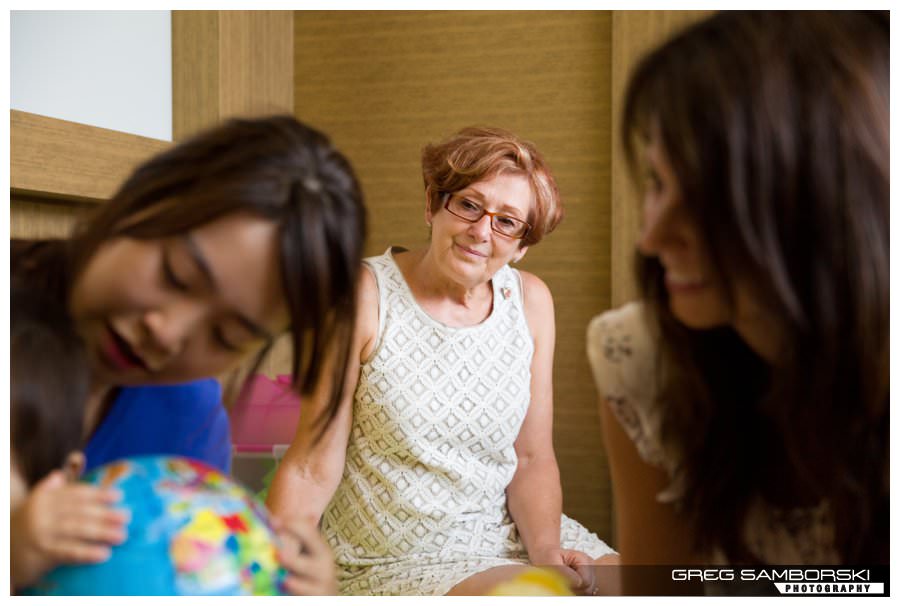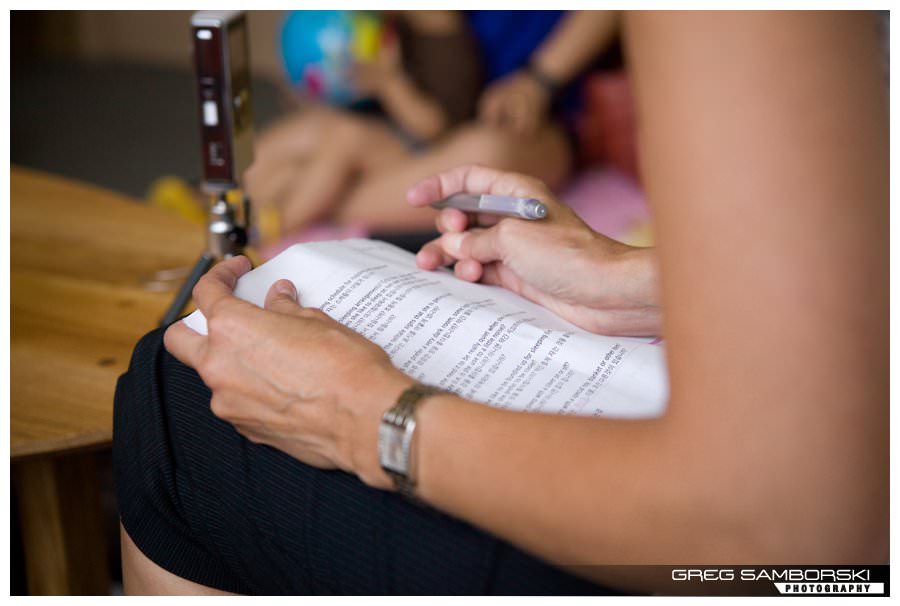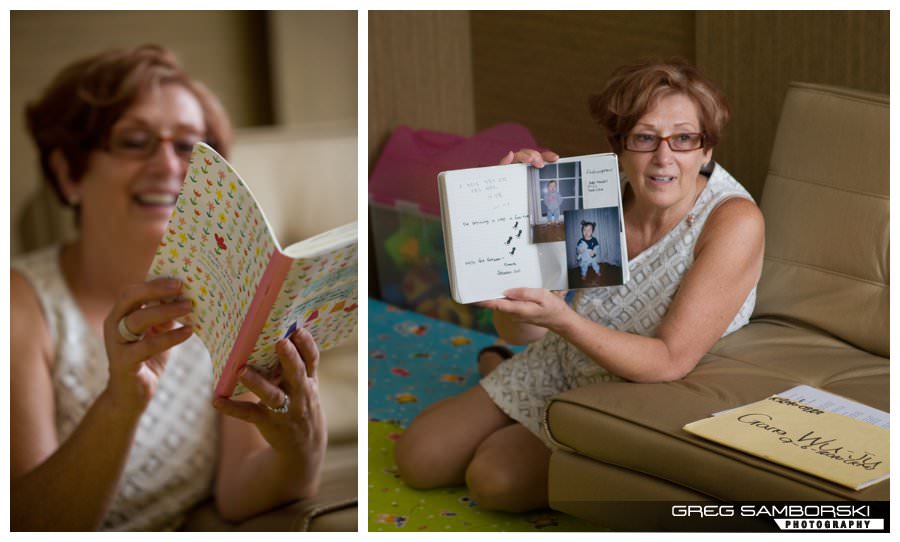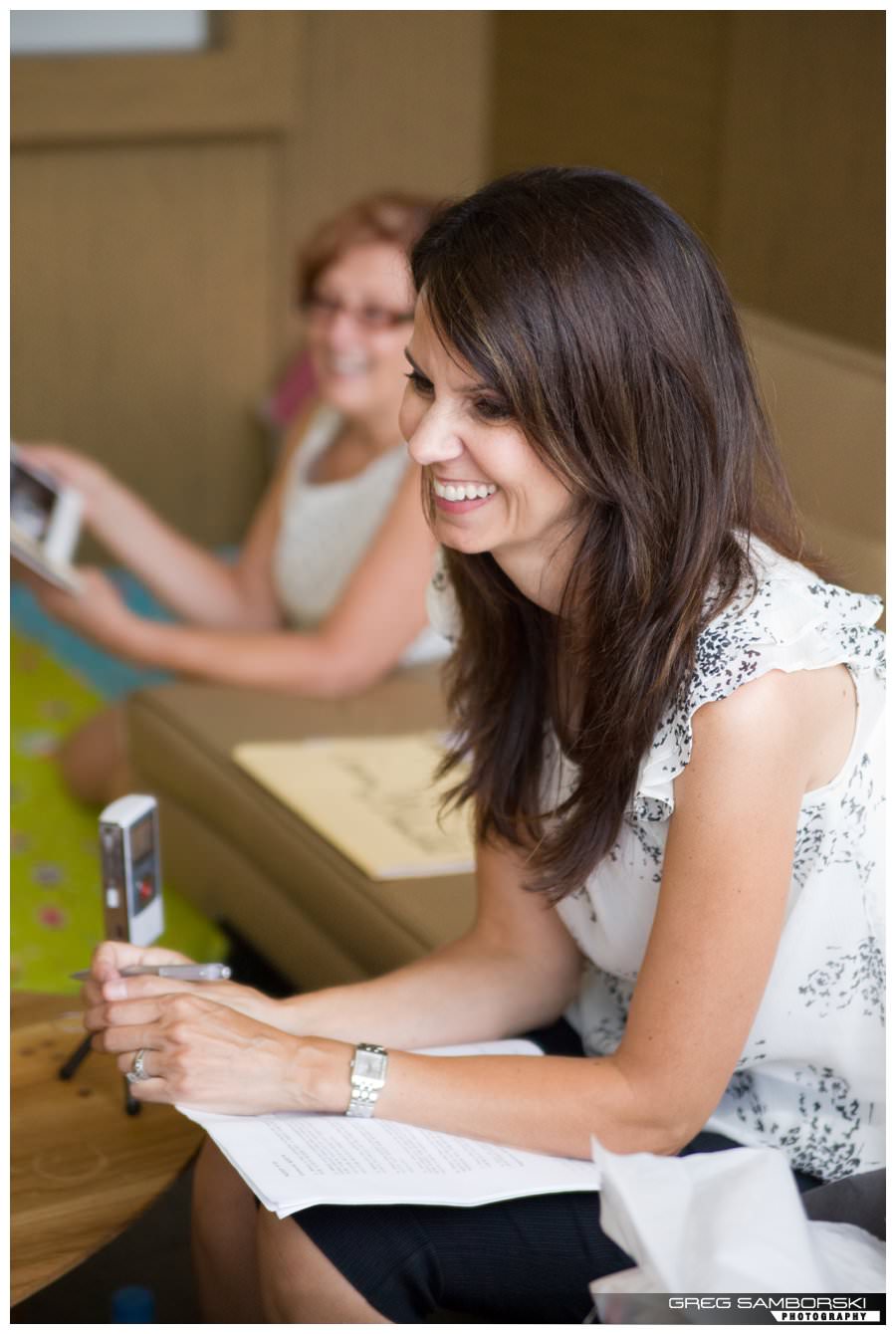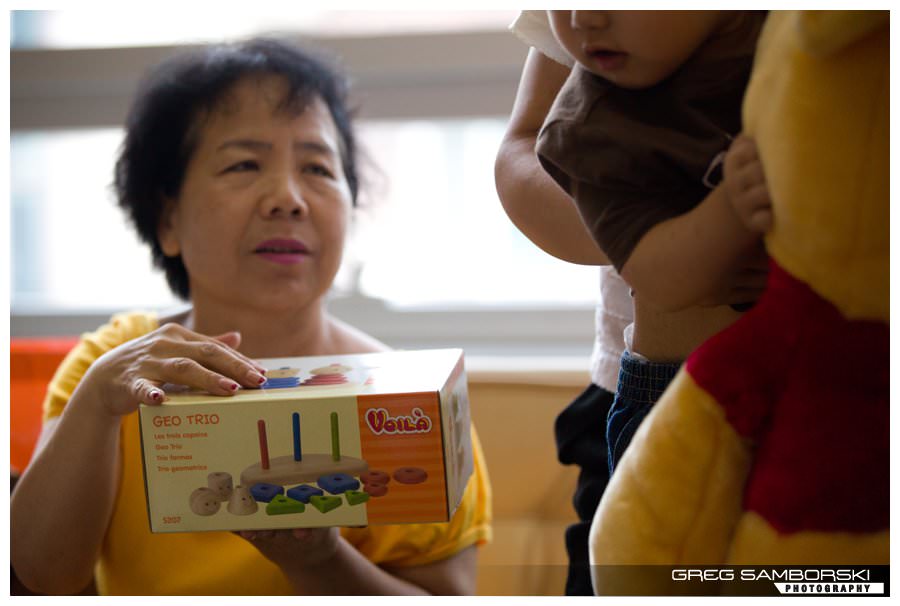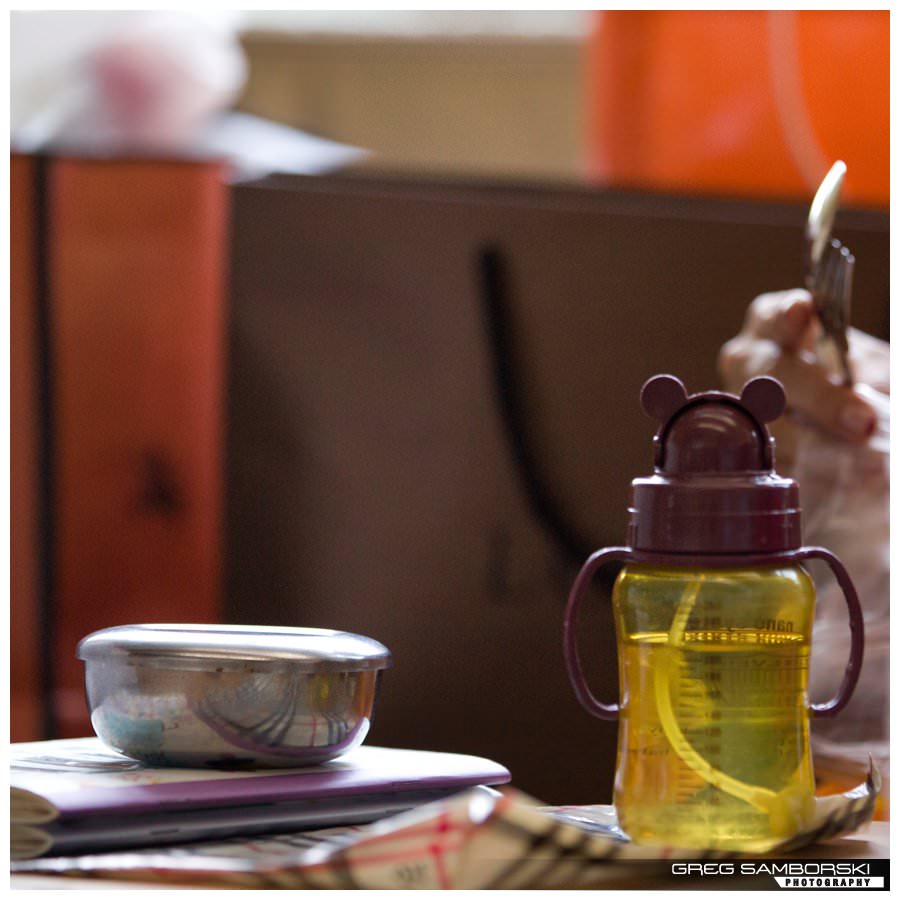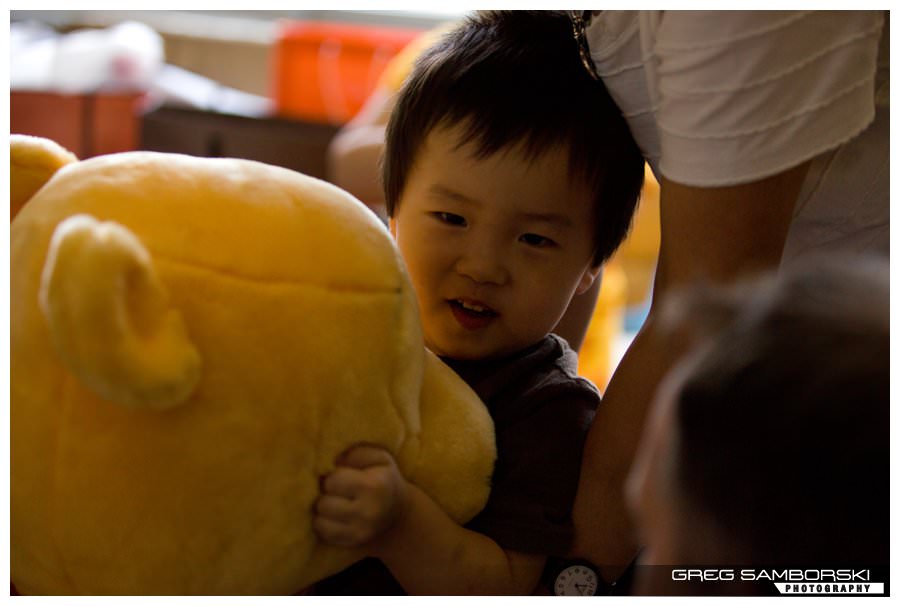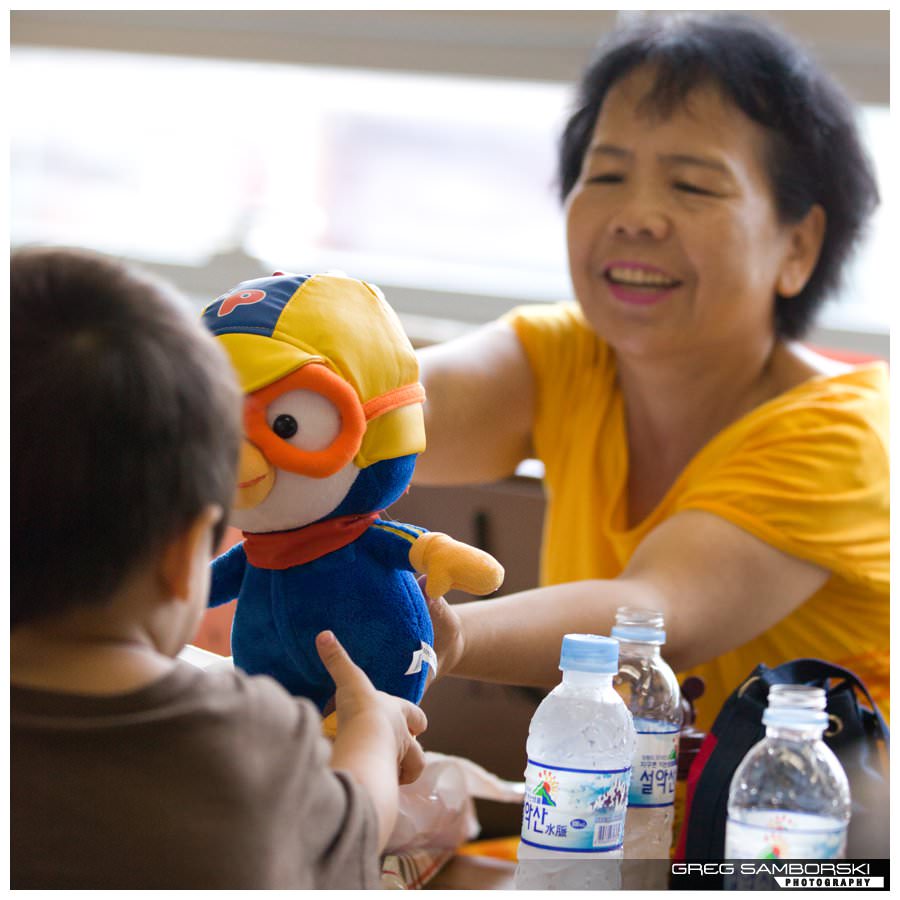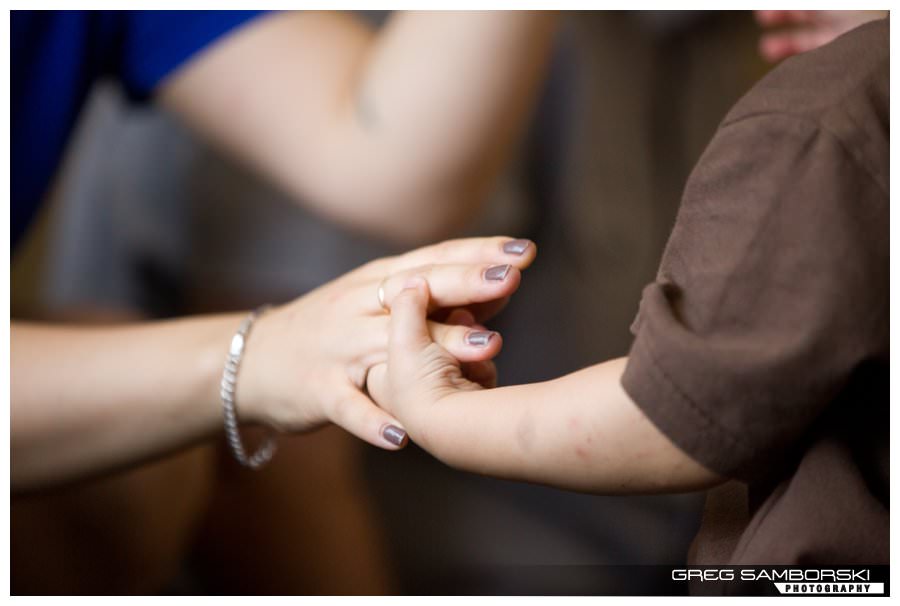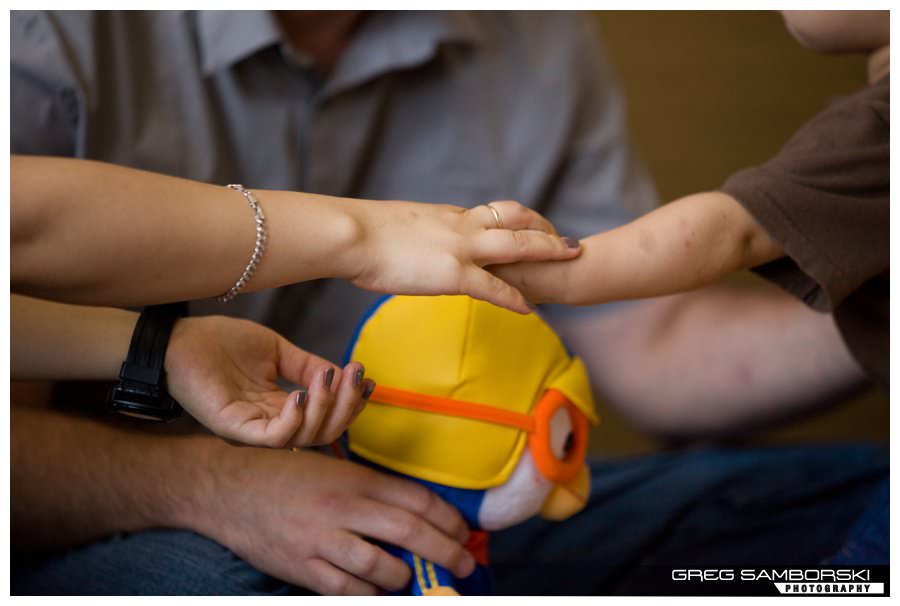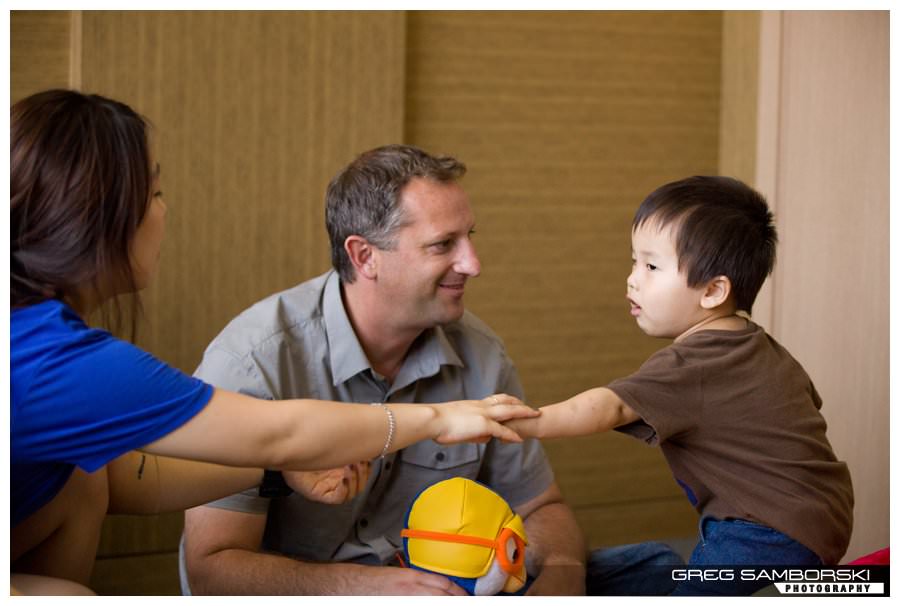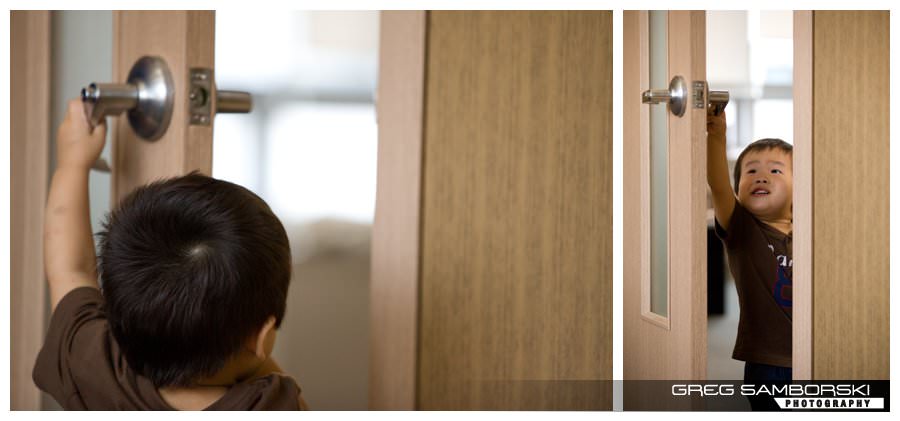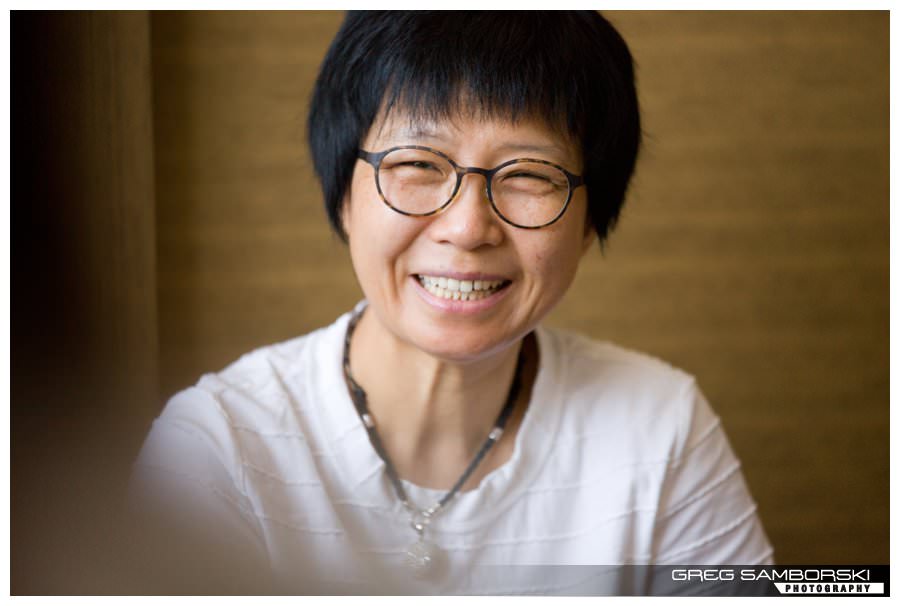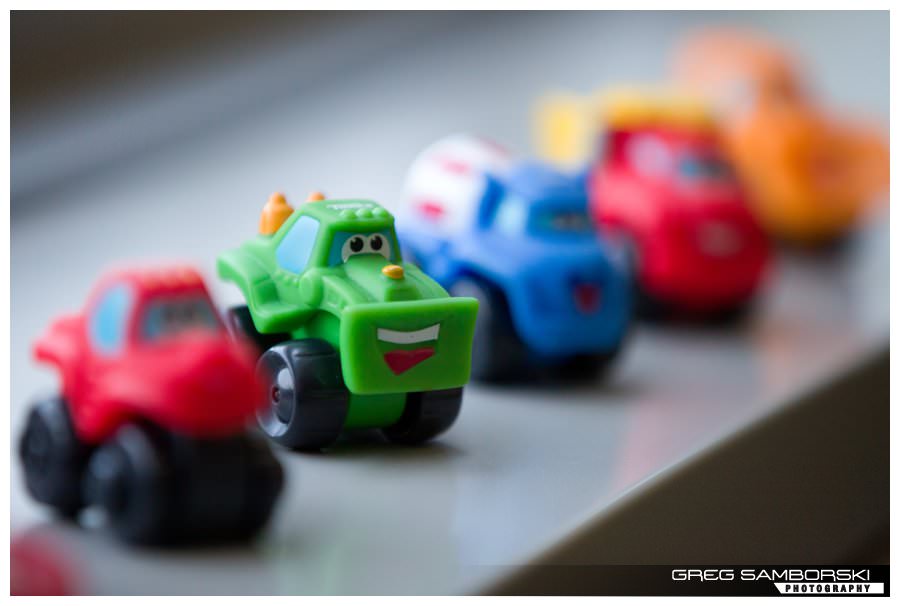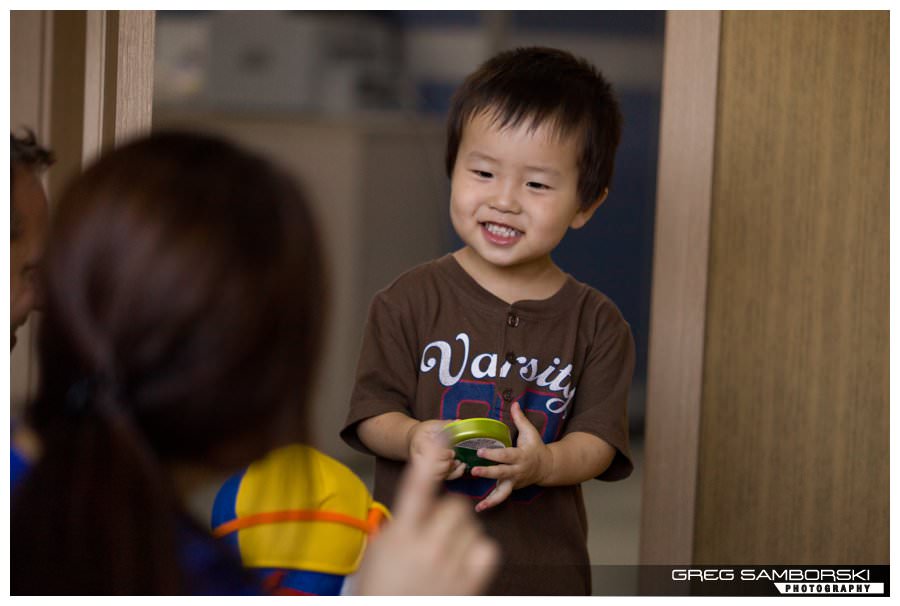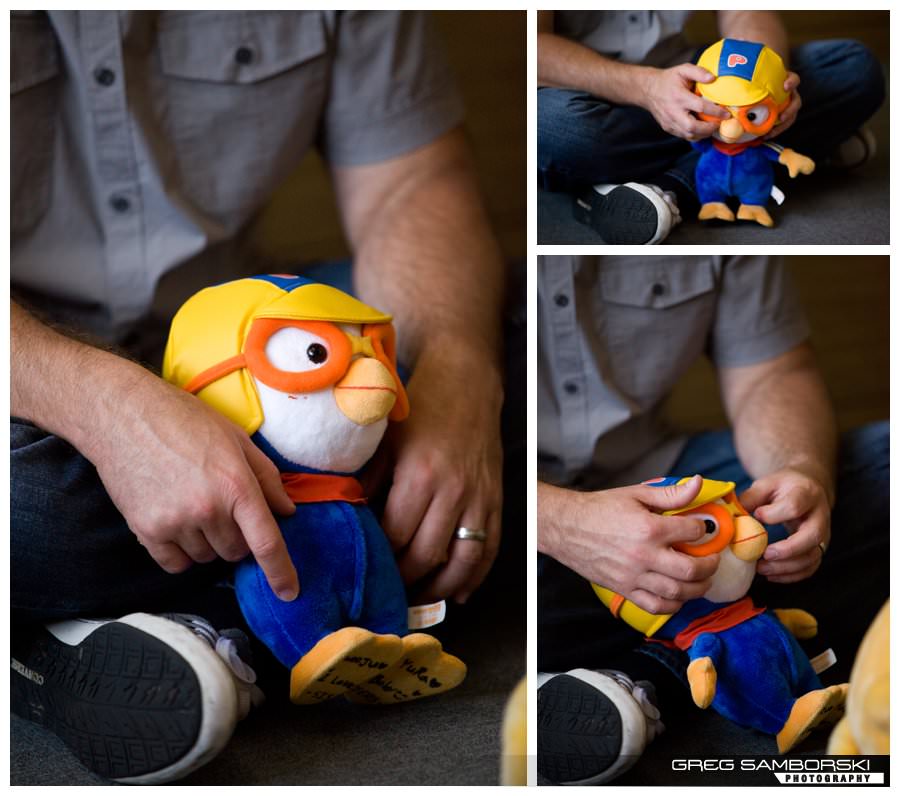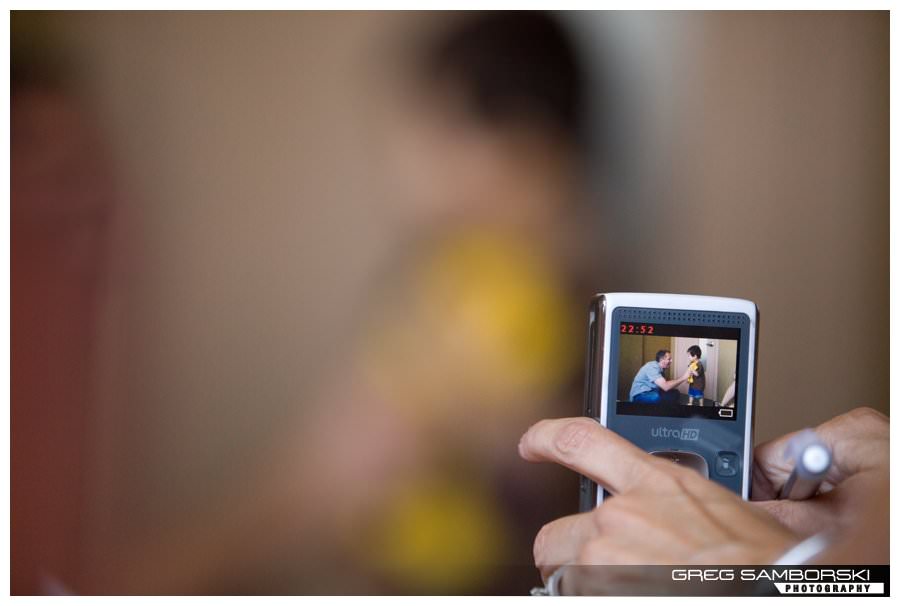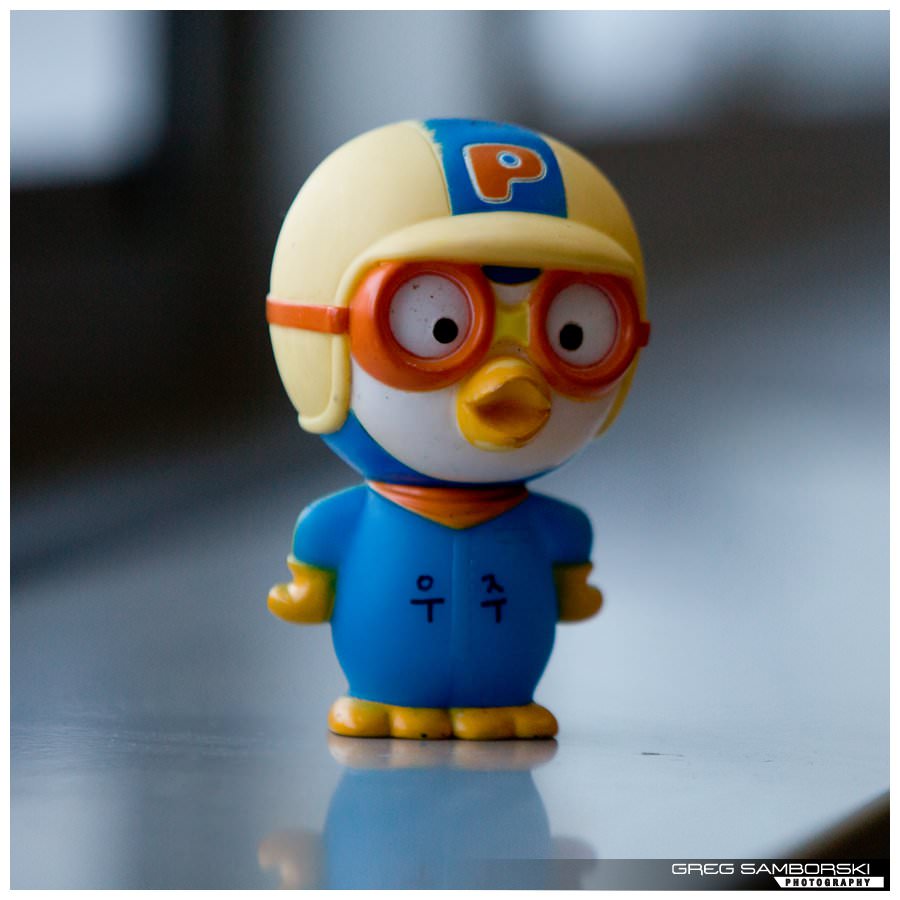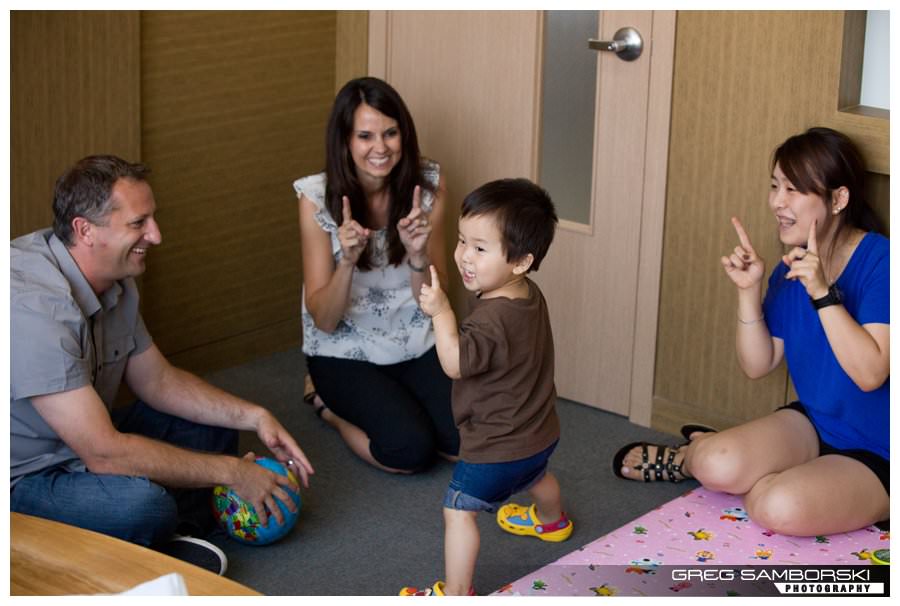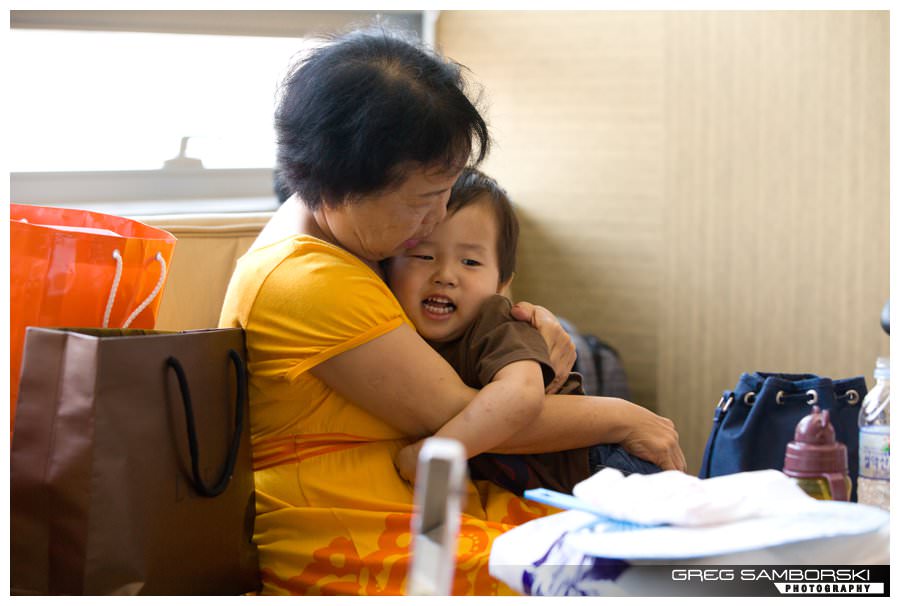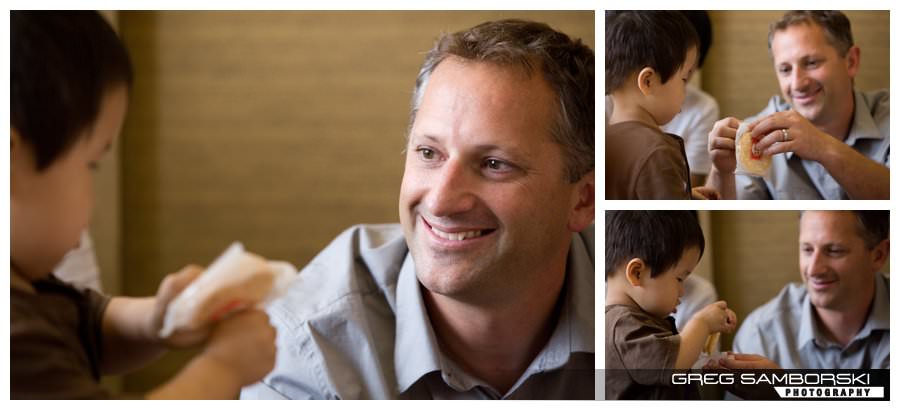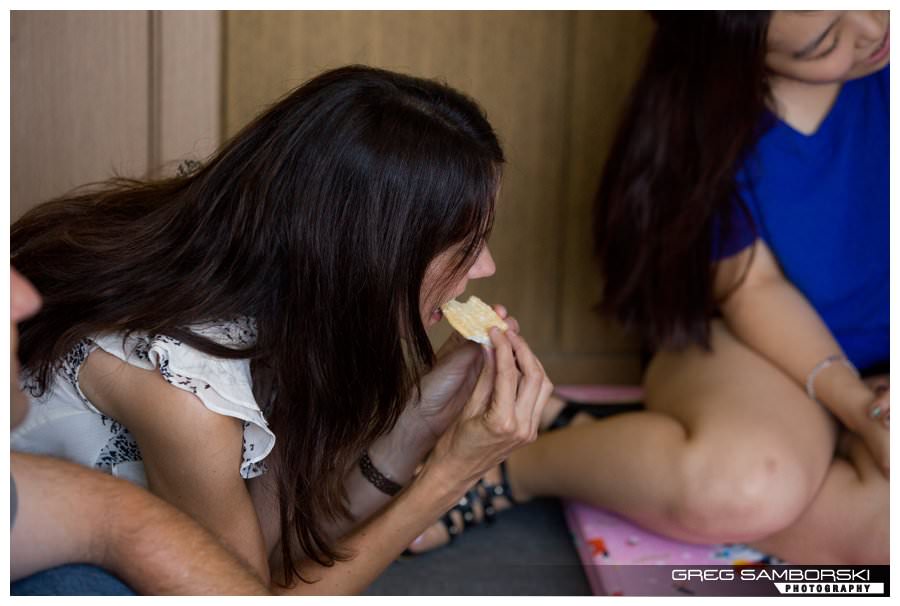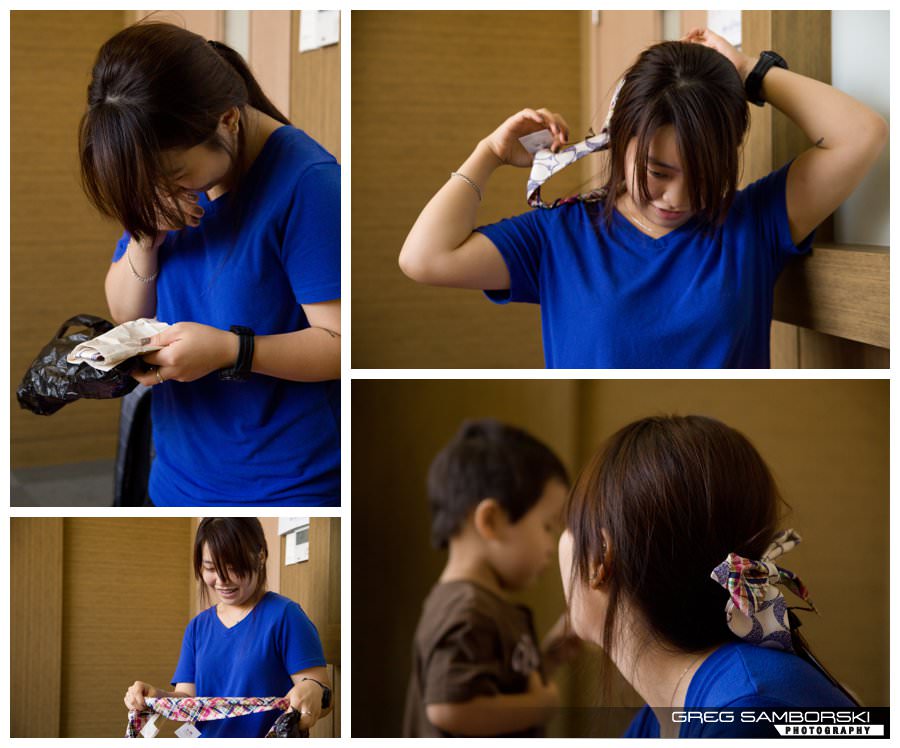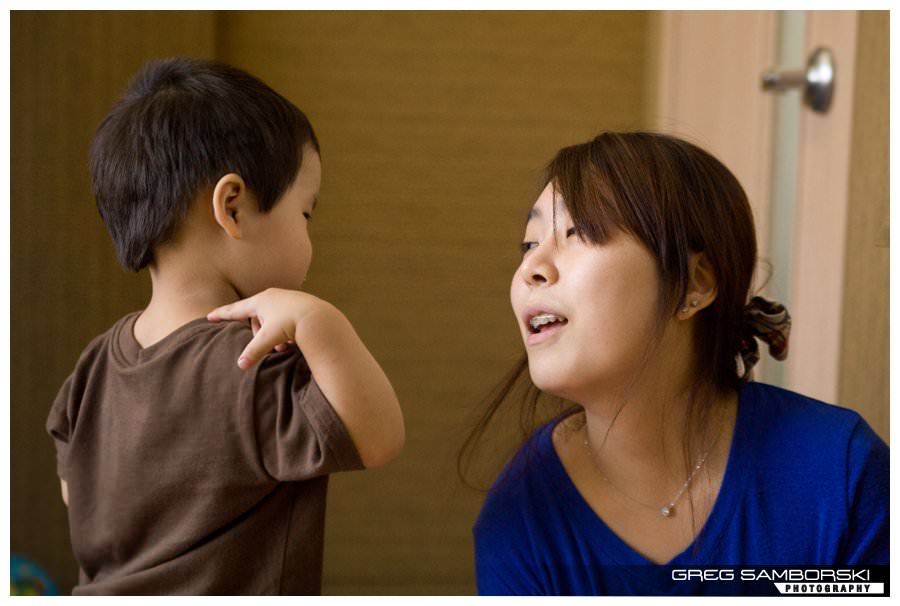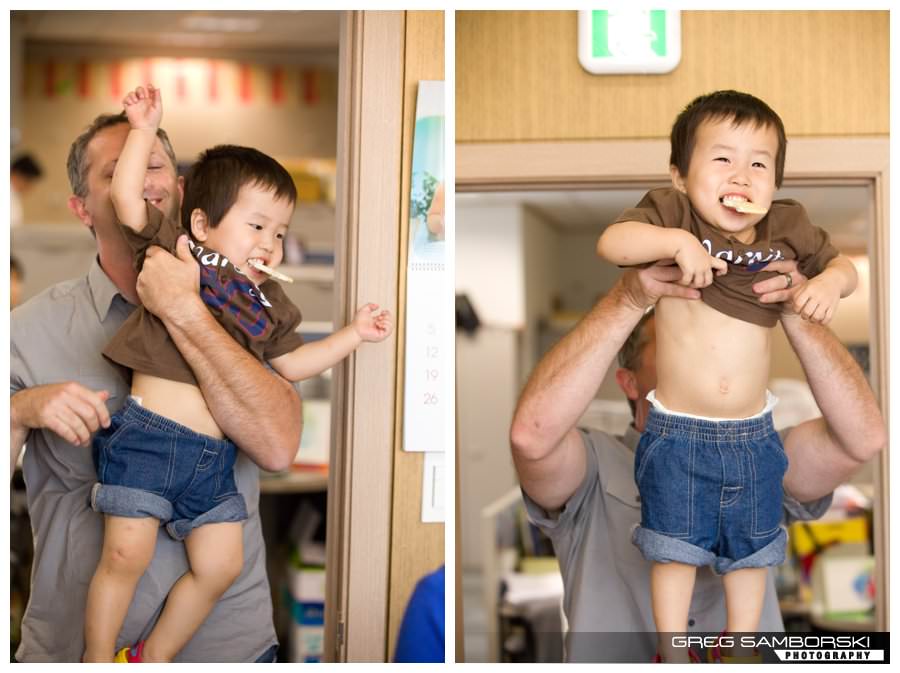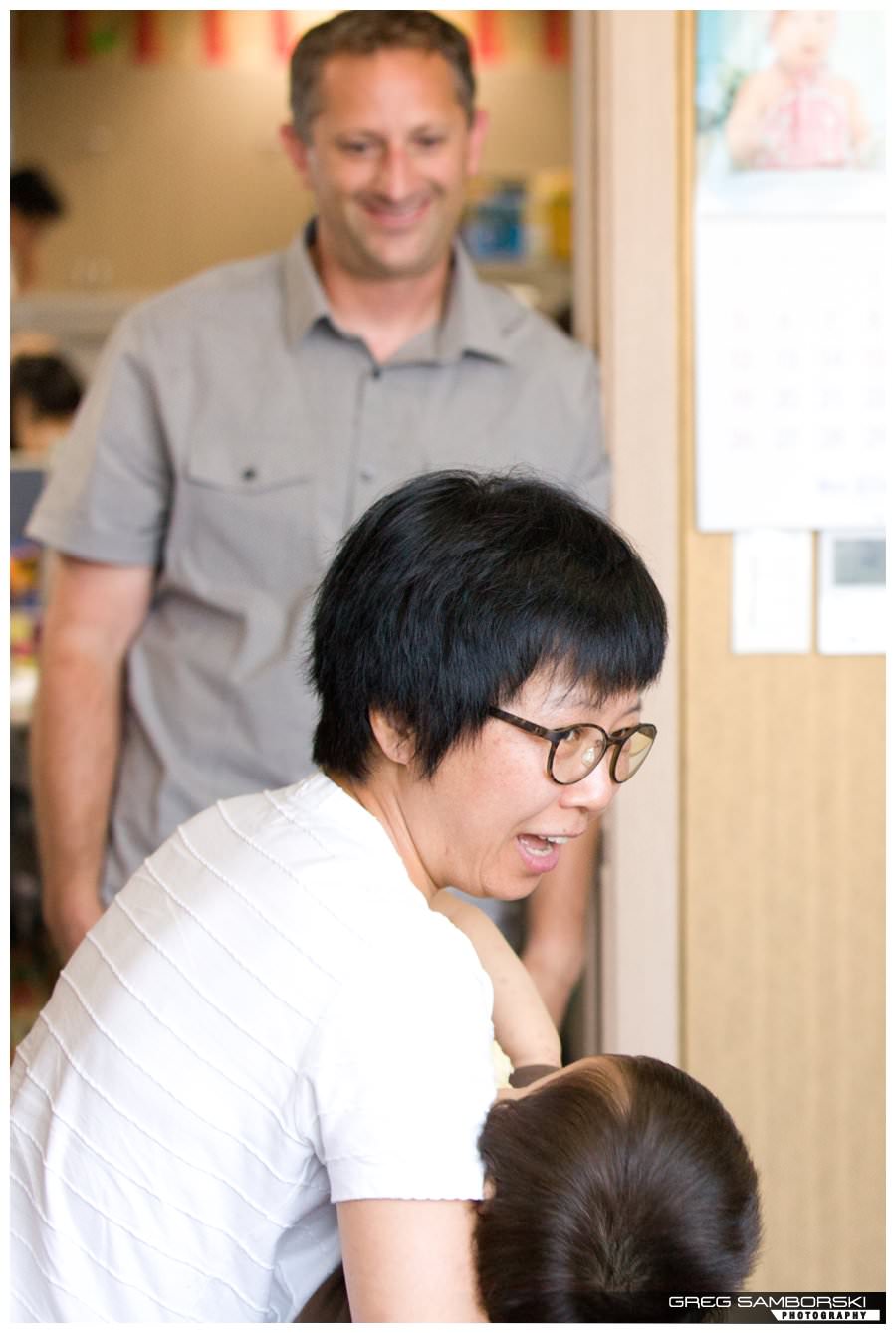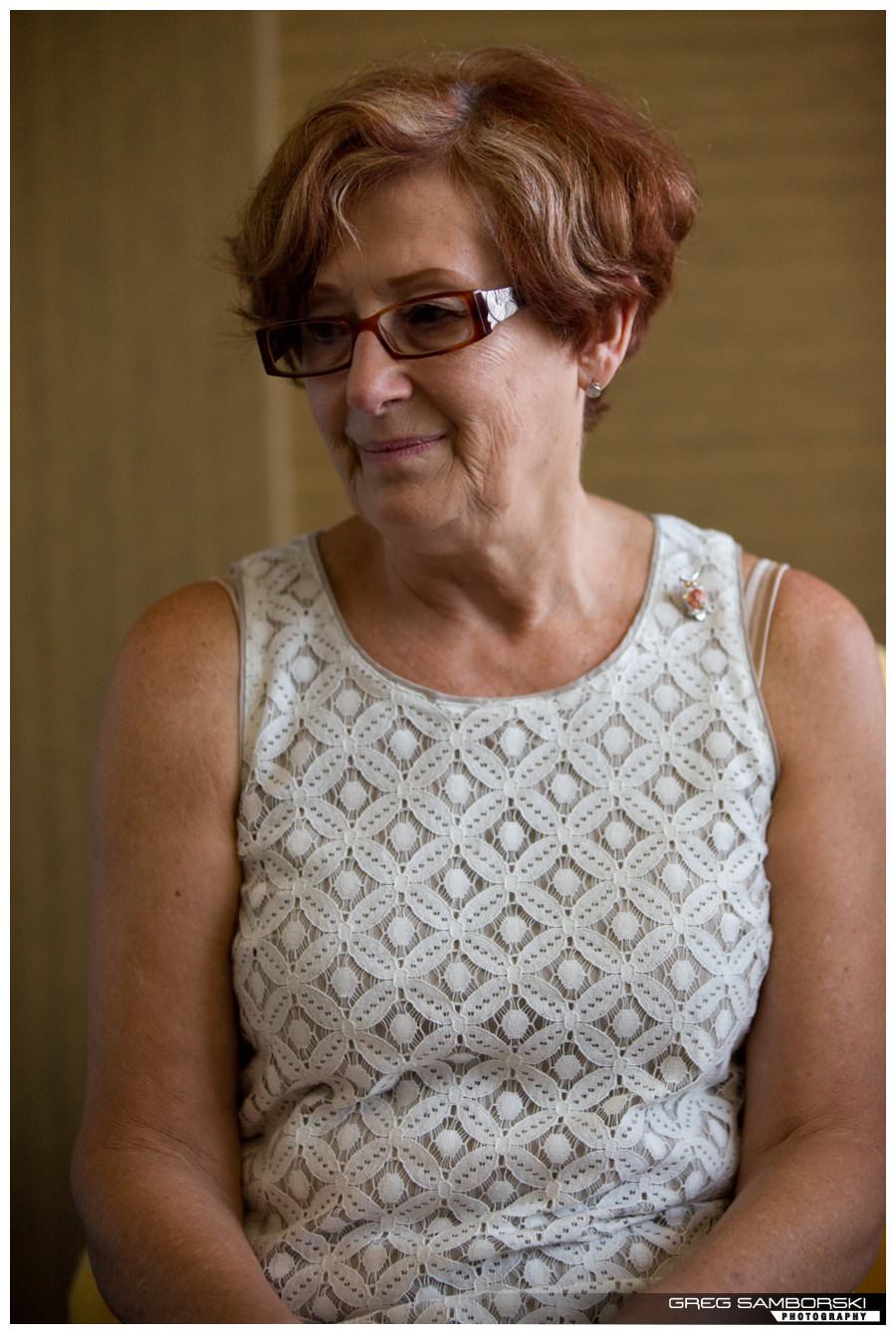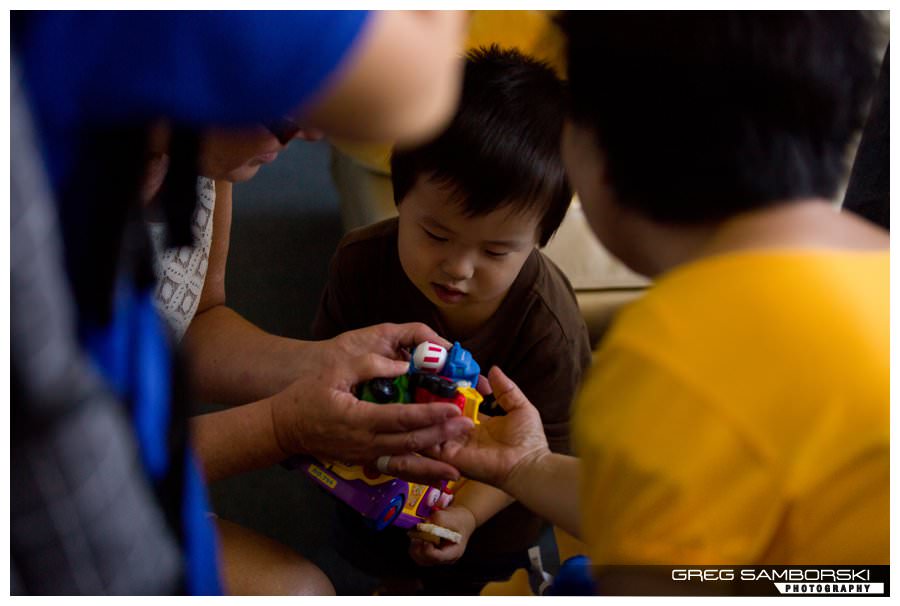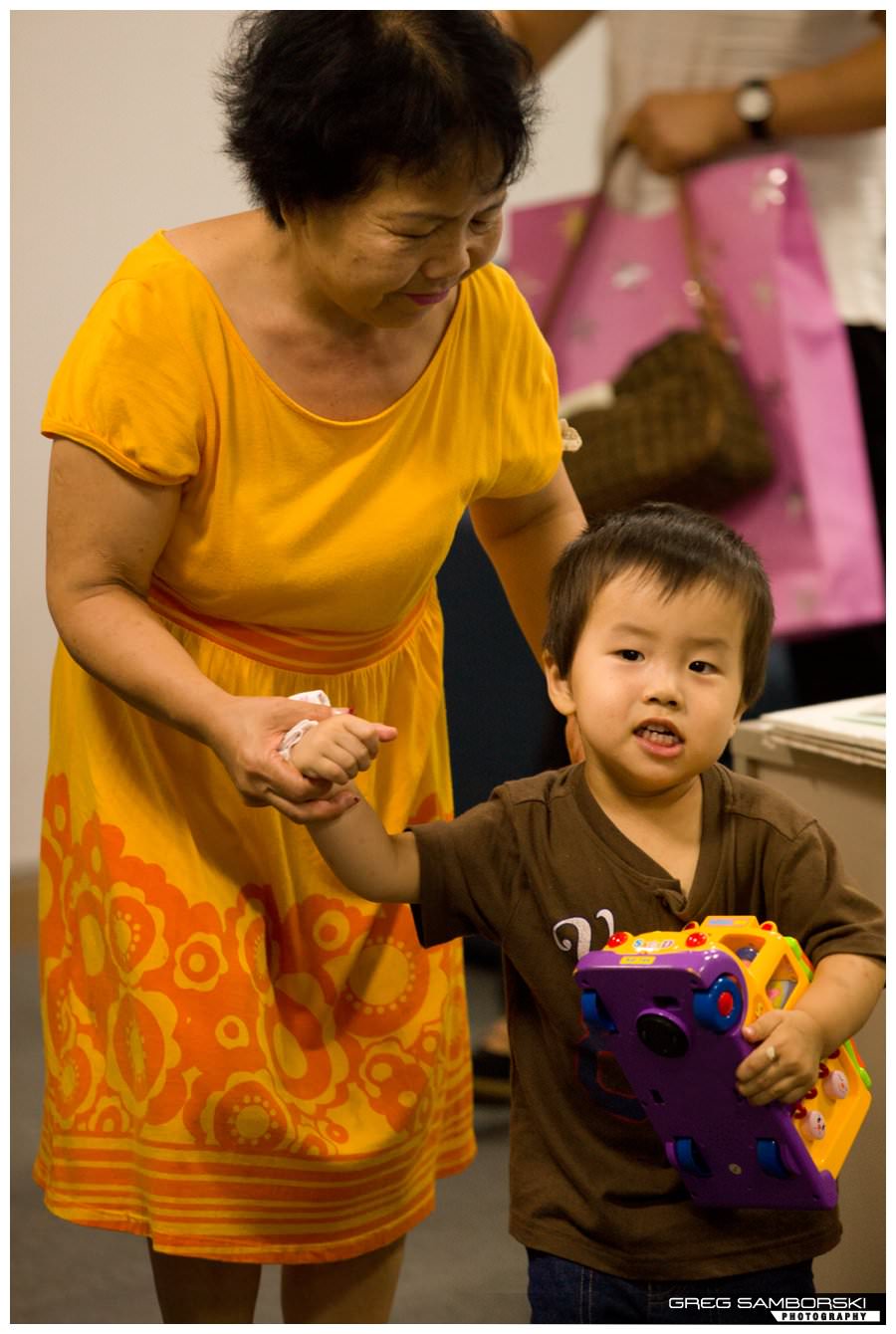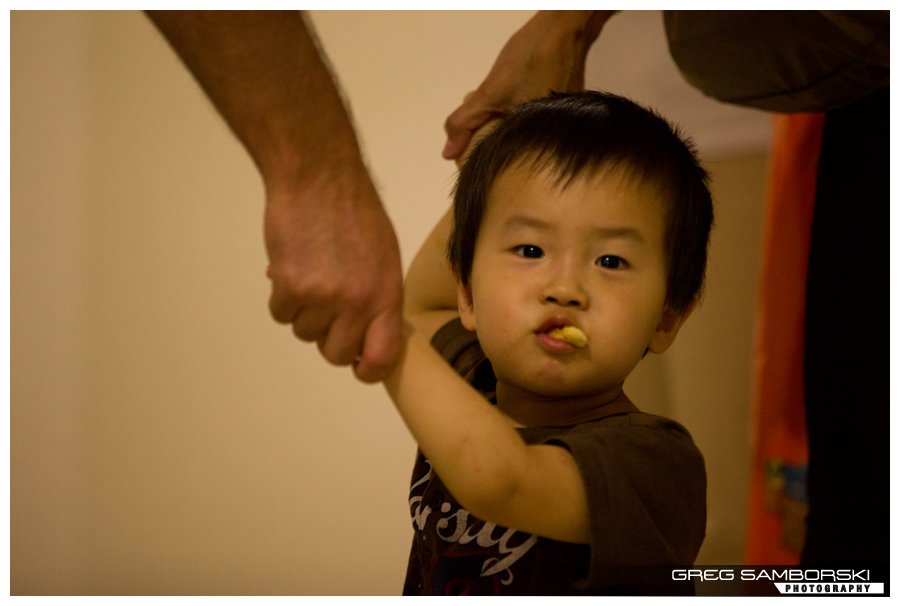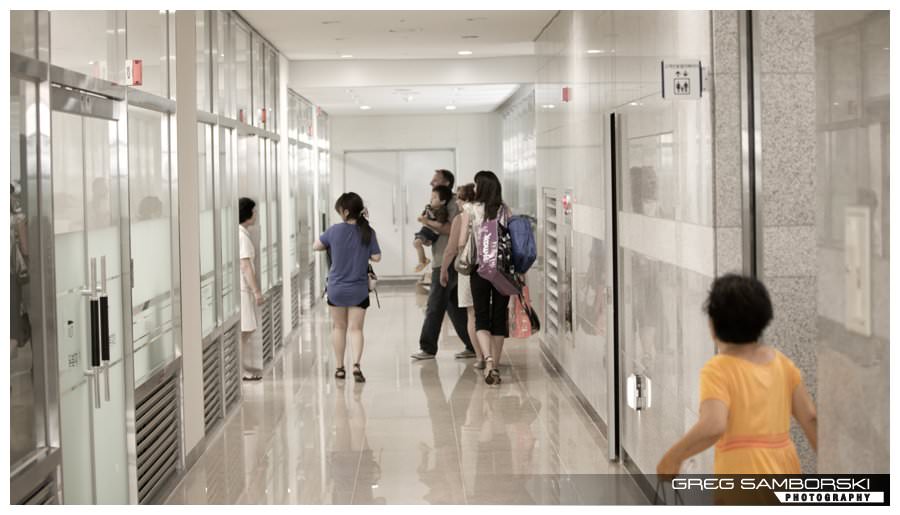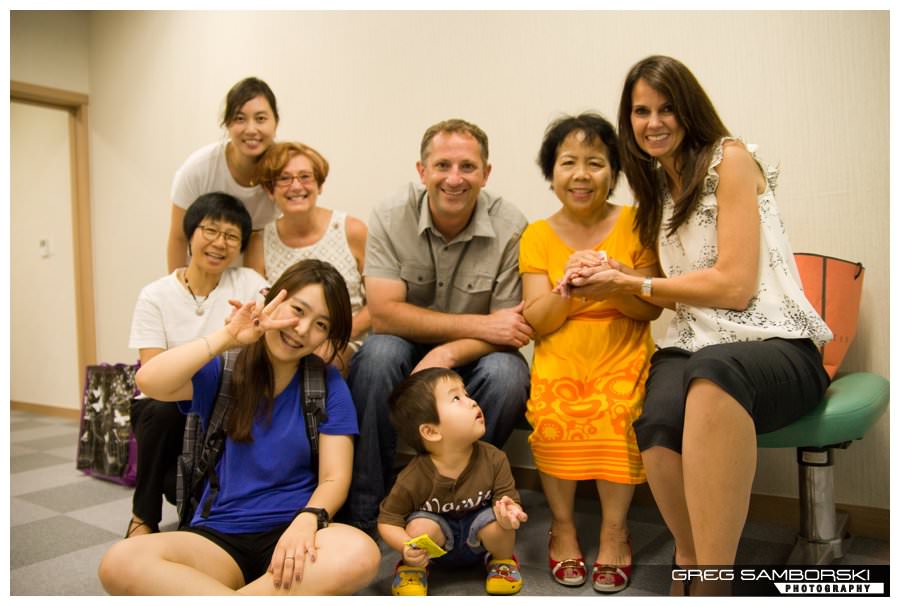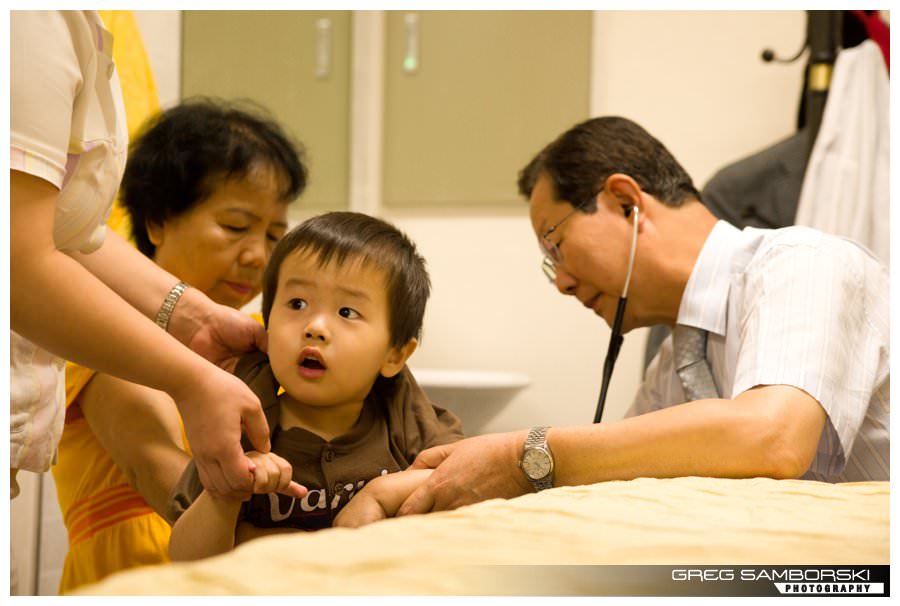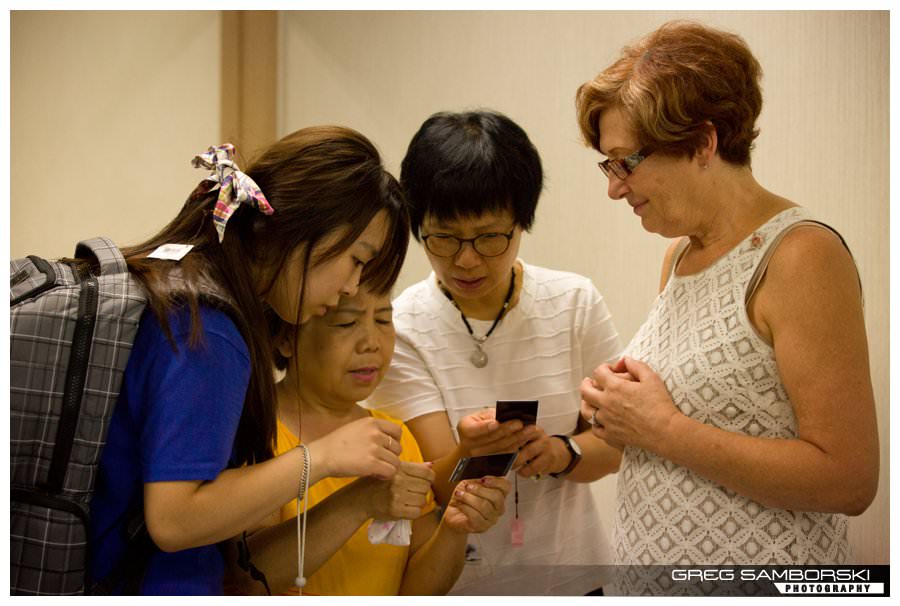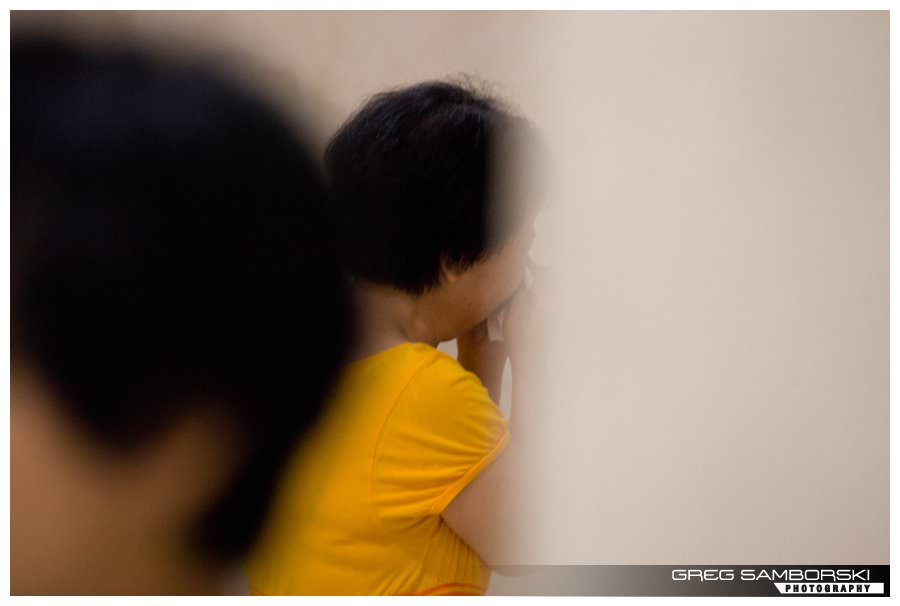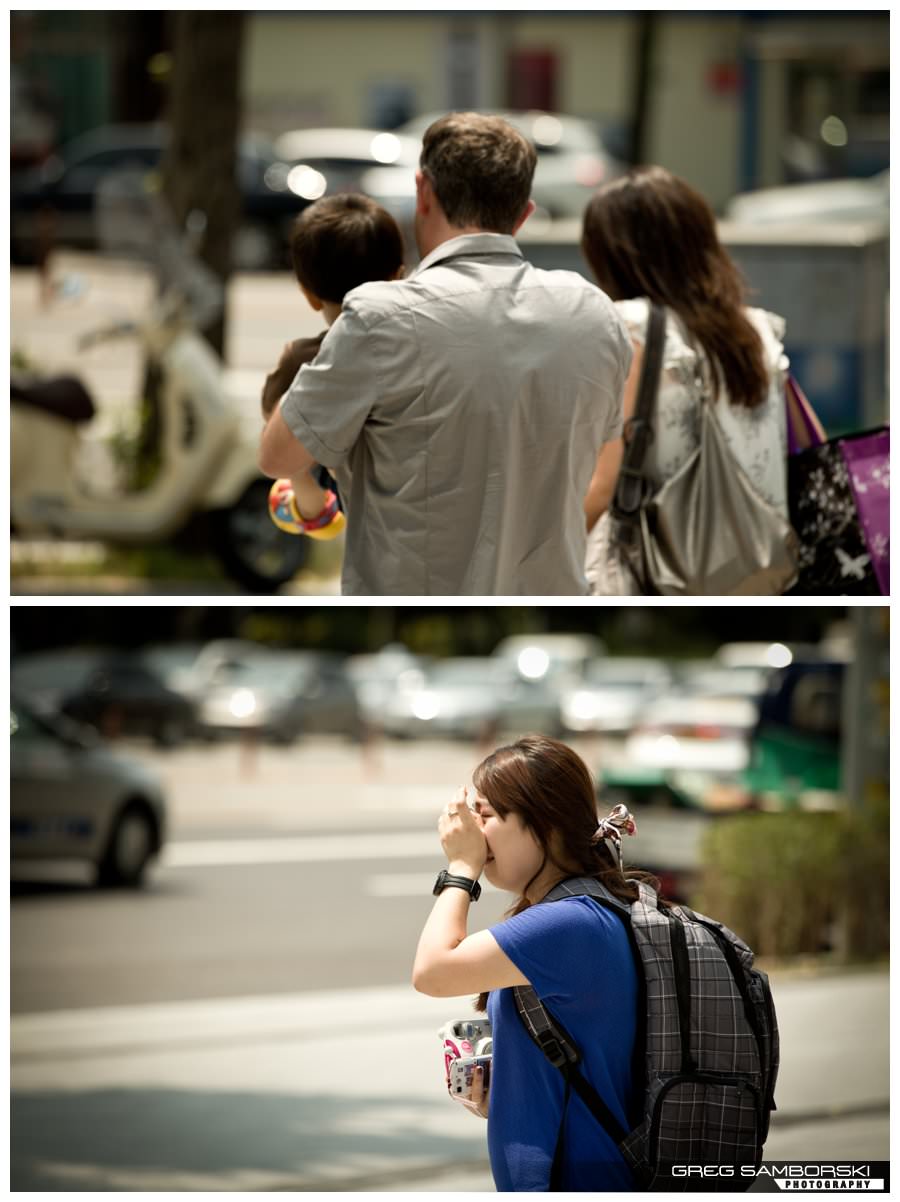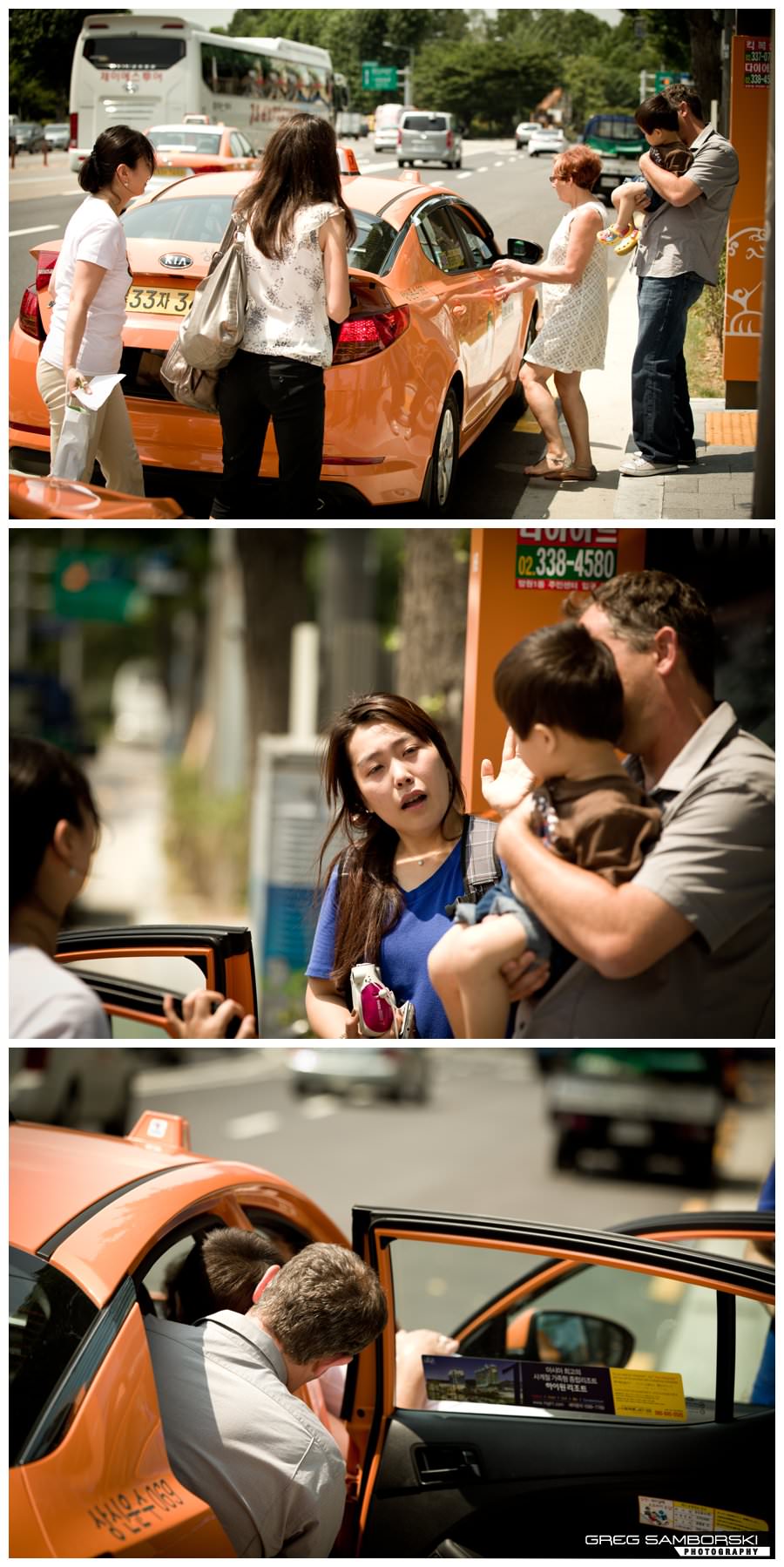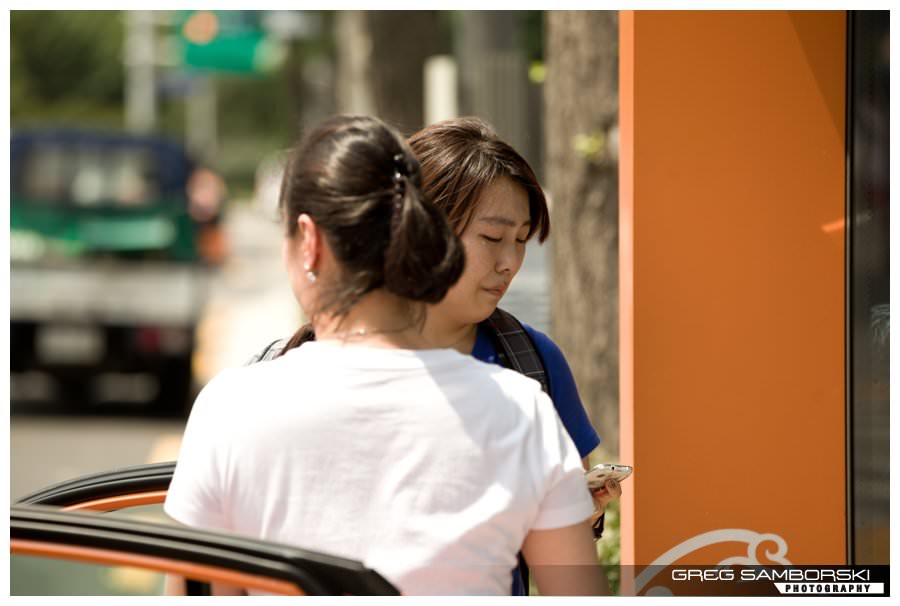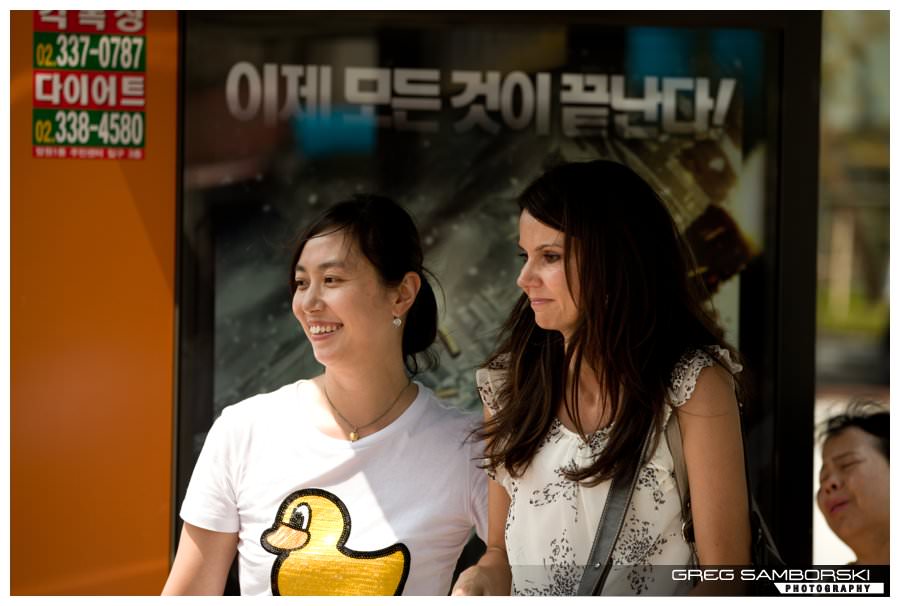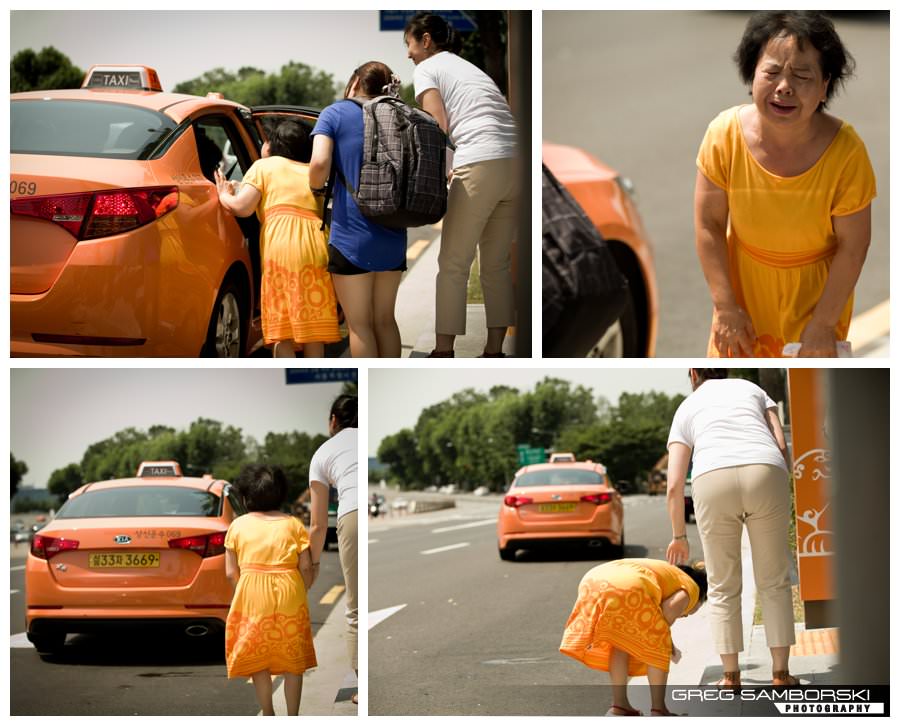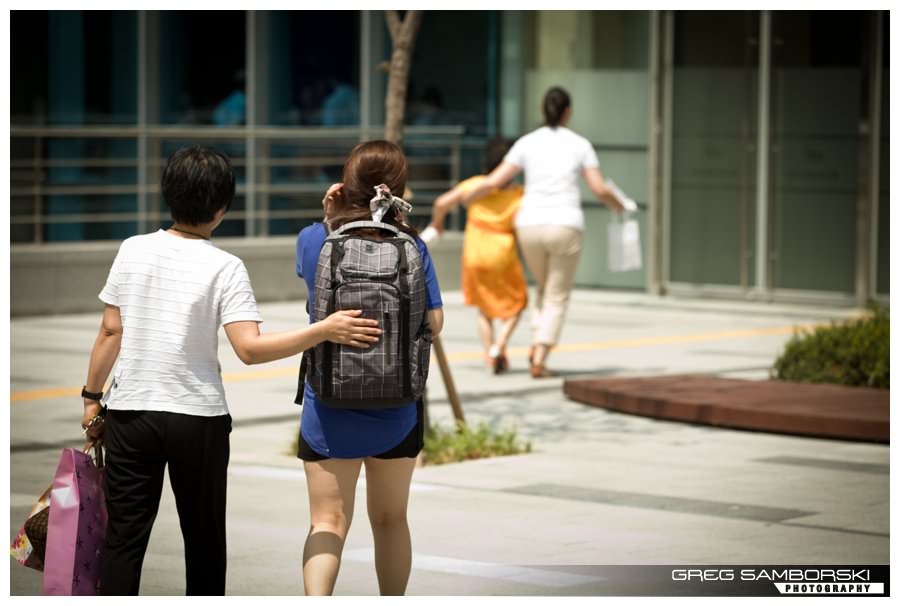 Check out the family photo shoot from the following day!