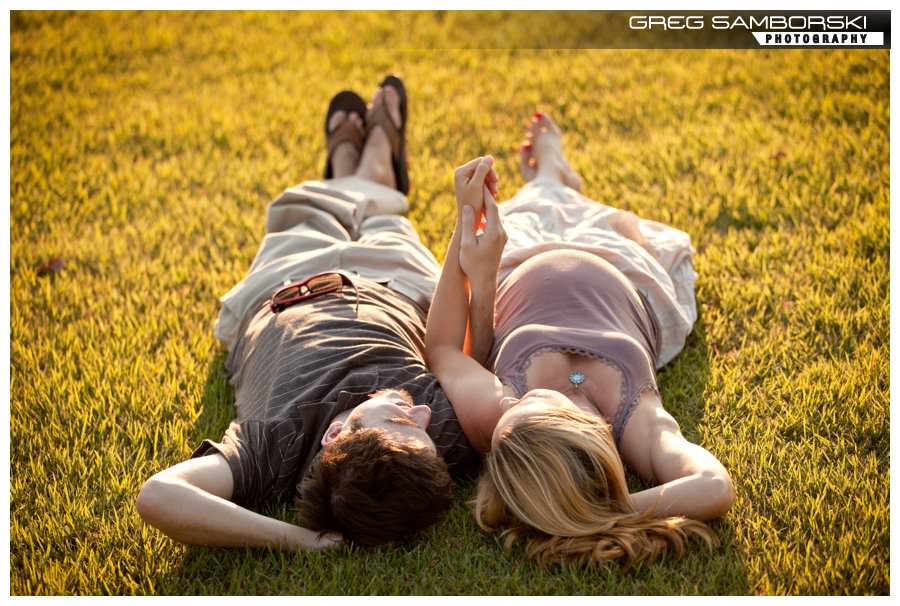 Haemi South Korea: Kim & Brandon made the trek from Gwangju up to Haemi to spend the weekend with us.  I'd been suggesting for some time that we do a maternity photo session.  Seven months pregnant, Kim was at the perfect stage.
Friday night roasted rosemary chicken was served up, albeit not enough.  Later poker ensued.  Saturday morning began with a pancake breakfast and once again we found ourselves around the poker table while Chaka napped.  Finally, at around 4pm, we decided to make for the beach in Taehan figuring it would be a great backdrop for maternity pictures.
Ten minutes into our drive, just outside of Haemi, I saw the golden sun quickly falling behind the mountains.  I knew I would be racing the sun and, given our earth rotates at about 1,200 km/h, I just didn't stand a chance in my Daewoo Laganza.  So I made an executive decision to abandon the beach for the park.  It was the right decision.
Not wanting to waste such beautiful light, I kept it simple – no strobes, no elaborate setups or wardrobe changes.  Brandon and Kim, Hyunmi, Chaka and I just hung out.  I pointed Brandon and Kim in the general direction I wanted to shoot and tried to let them do their thing.  In the words of Cliff Mautner, "I like to set the stage, not stage the shot".