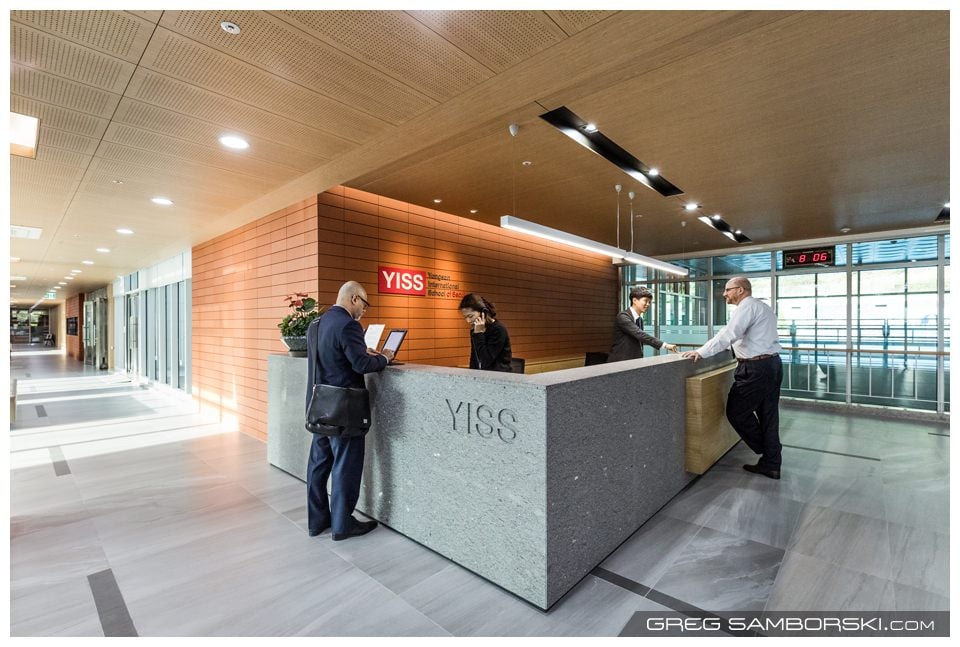 One dark and stormy evening I received an email from Brian, the digital media coordinator, at Yongsan International School. (Okay it wasn't dark and stormy, but I did get an email) He had found the architectural photos I did for IFC Mall in his relentless search for interior photographers. (Maybe not relentless because I'm usually first up for "Seoul architecture photographer" on google) YISS was looking to capture fresh interior shots for their new website set to launch in March. (I'll stop with parentheses now)
I put together my bid for the project and it turns out the team at the YISS round table liked what they saw. I met Brian the following week and he gave me the grand tour. YISS is perched on Namsan Mountain, facing south in city of Seoul. Let me tell you, the institute is WAY bigger than it looks from the outside. The extensive tour went from rooftop track and football field down to multiple gyms, libraries, and my favorite area, the swimming pool! It came as no surprise that my mission was to showcase these great school facilities in all their glory.
I spent the better part of a day scouting the school and neighboring area finding my angles, noting sun trajectories and seeking out rooftops of nearby tall buildings I might be able to access for an exterior shot at sunset. I like incorporating people into my architectural images to add a sense of scale and give the spaces a warmer 'lived in' feeling and YISS was right on board with the idea. Brian was as good a client as one could ever wish for, showing me the entire school, answering all my questions, waiting patiently as I took my reference shots, making meticulous adjustments on the theatre lights and on top of all that, basically giving me creative carte-blanche.
After our meeting it was very clear, we had A LOT to cover. Our goal was to get it all done in two shoot days. Luckily, I love making plans: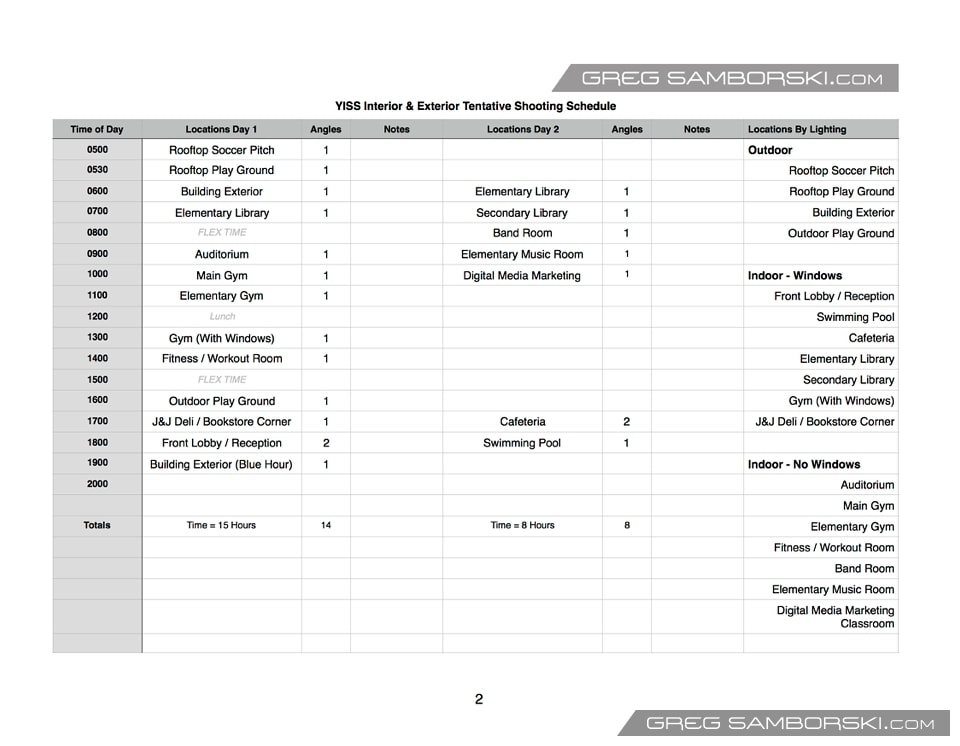 On the day of Brain and I woke up at the rather tortuous time of 4am to greet the rising sun (shoot in winter if you like sleeping in). Even so, it was quite refreshing to be up on that cool rooftop soccer pitch taking in golden hour. We got the all the exteriors and rooms with windows photographed during the best light and then focused on the windowless spaces like the gym and theatre in the afternoon. When the sunset was upon us we headed outside again to catch the golden light and I returned to the nearby rooftop I had staked out for blue hour. The next day we could afford to sleep a little longer before grabbing the last shots we needed.
Overall, I'm really happy with how well everything went. I enjoyed every stage of the process and am looking forward to seeing the photos in use on the new YISS website. I'd like to say a big thanks to Brian along with all the staff and students for their assistance and participation. If I could go back at school and could afford the tuition, I'd choose you!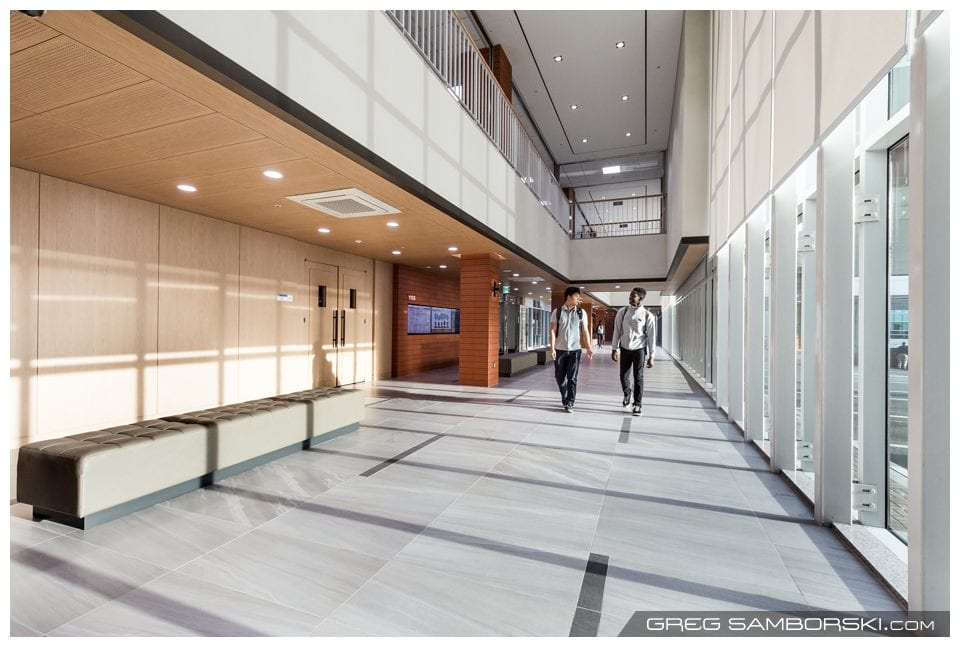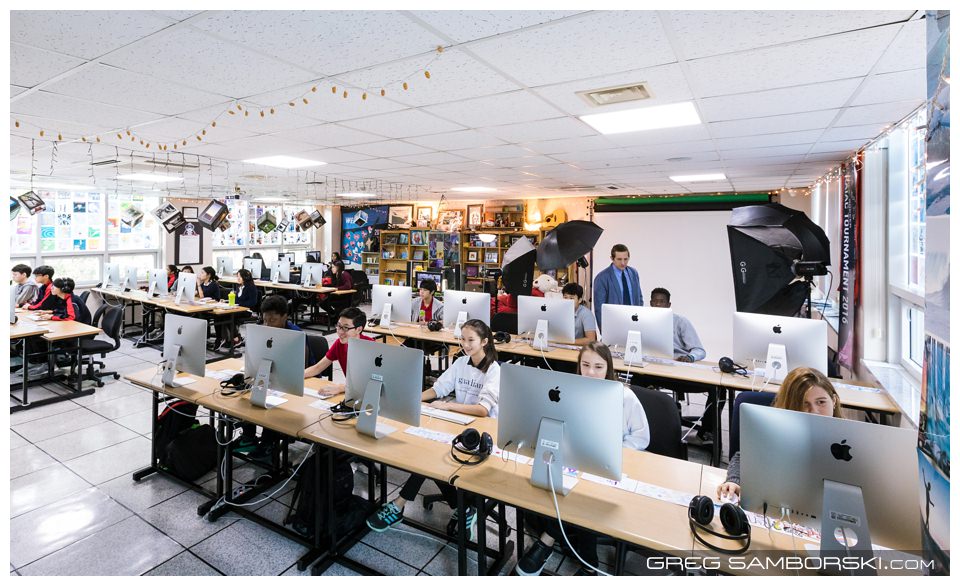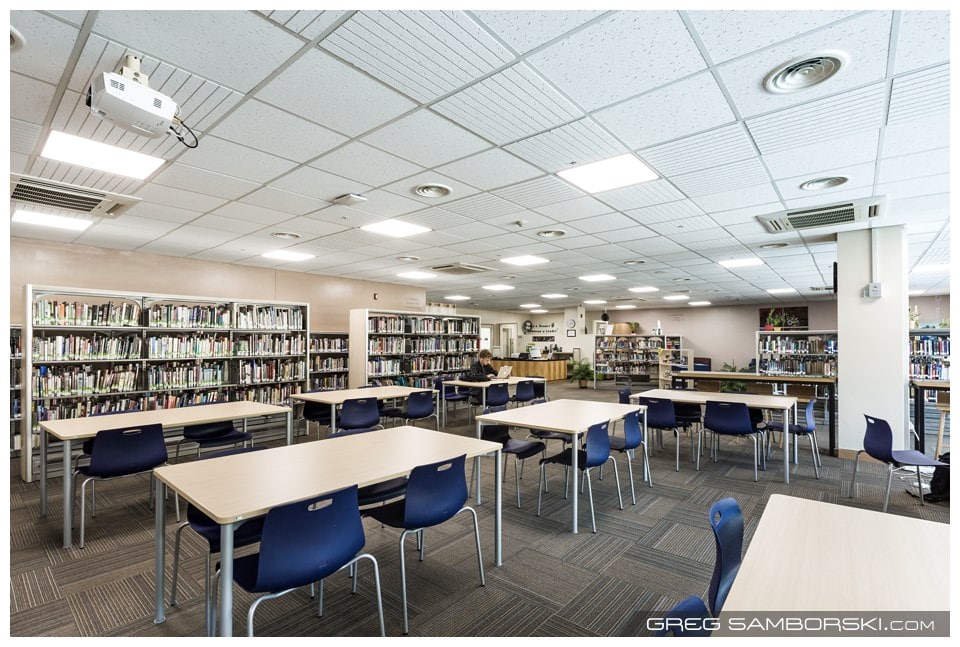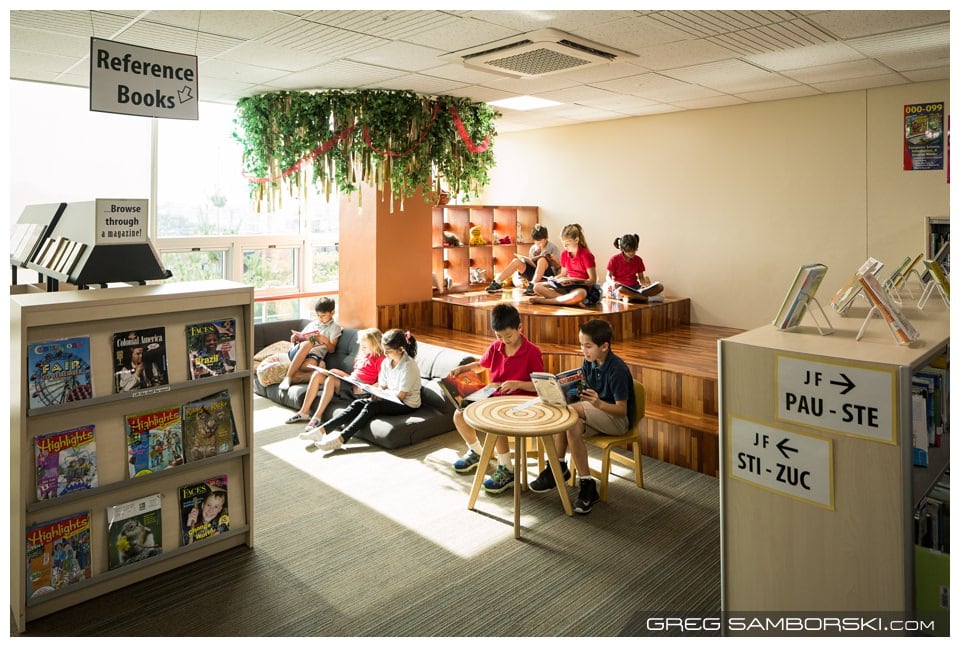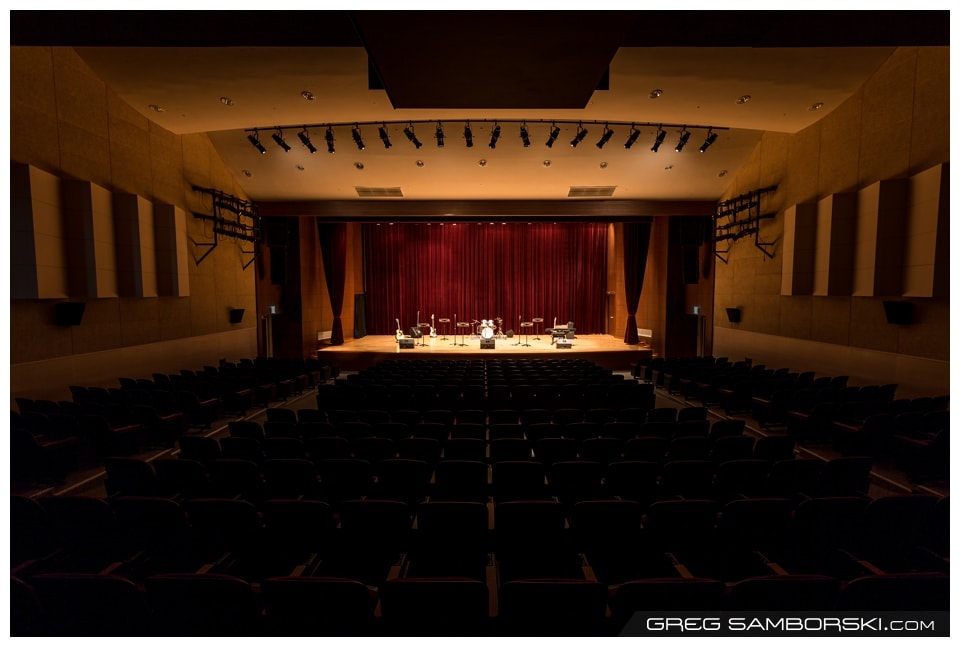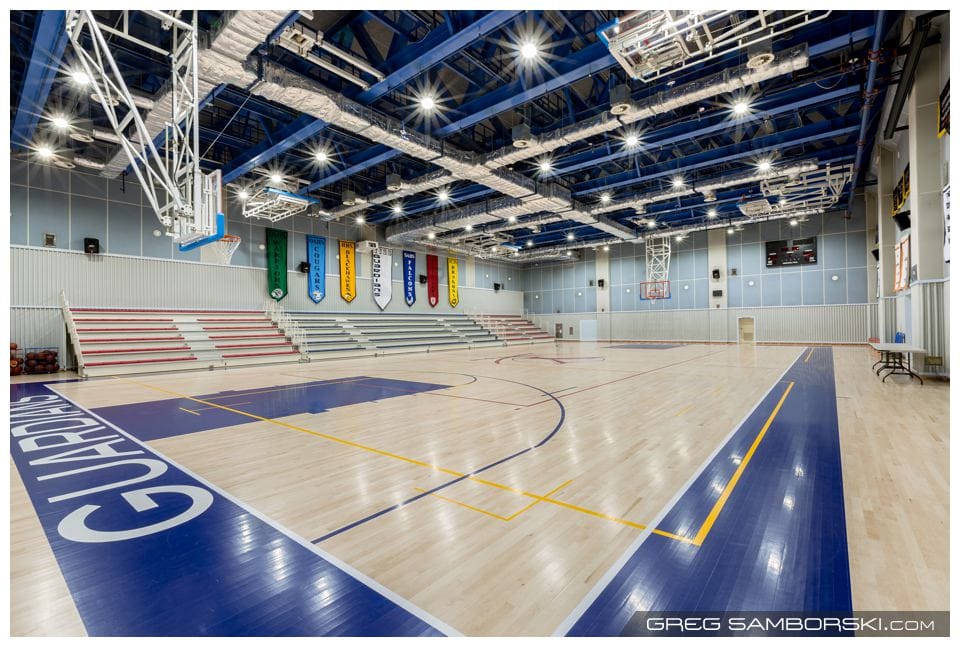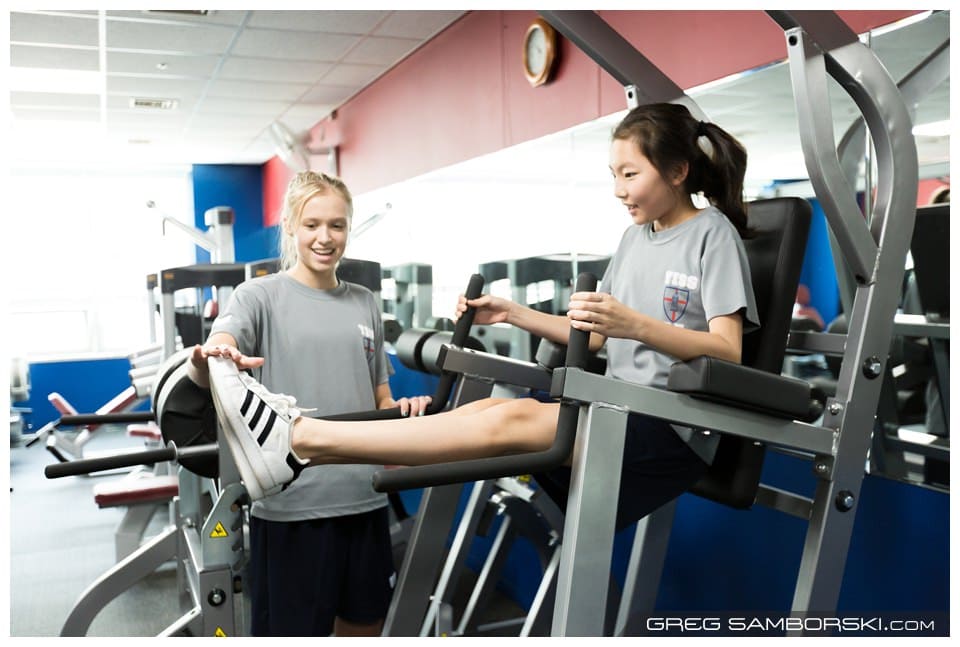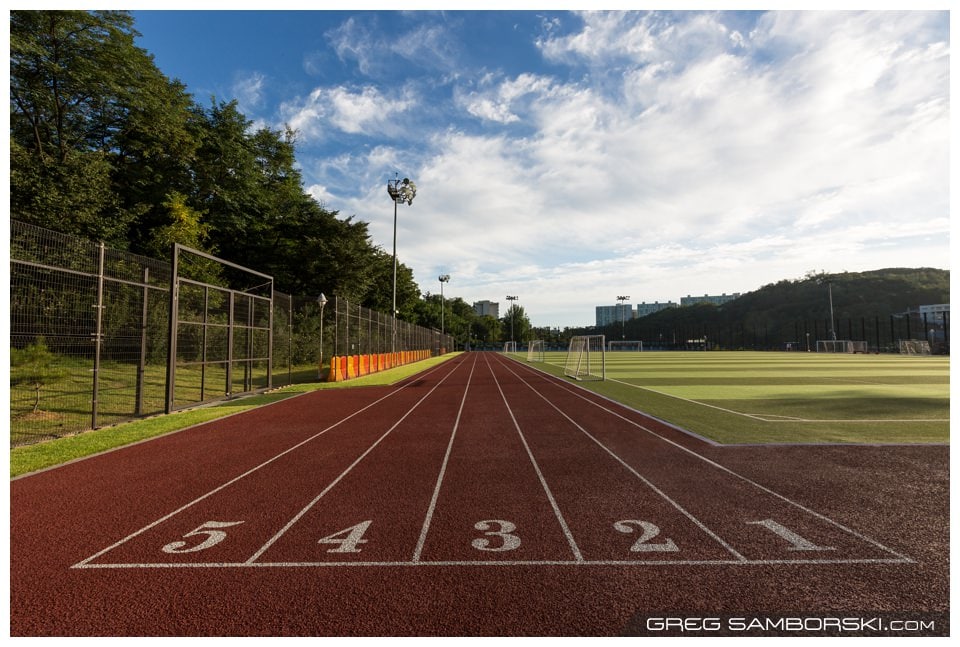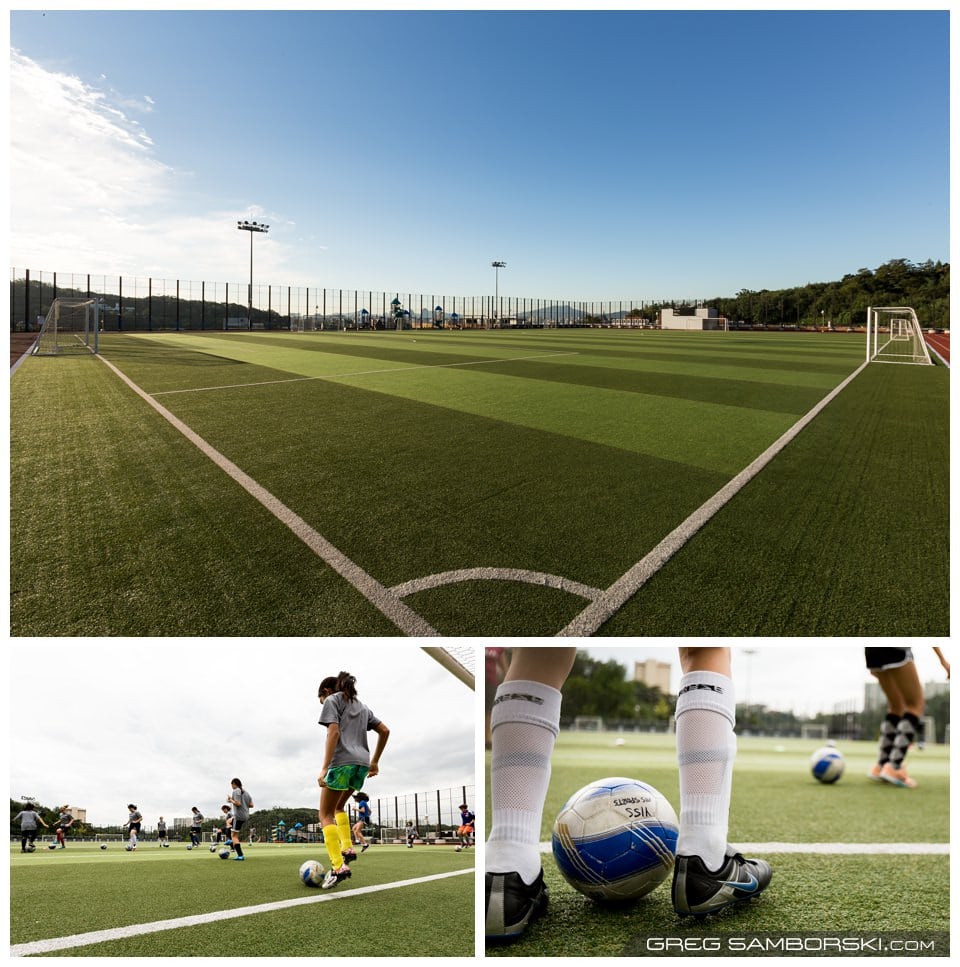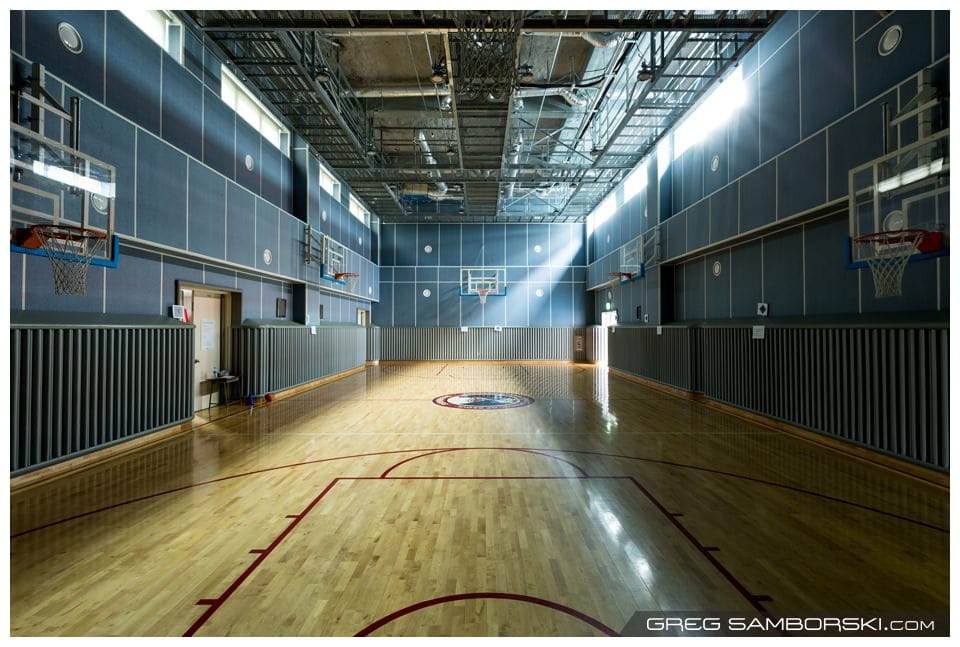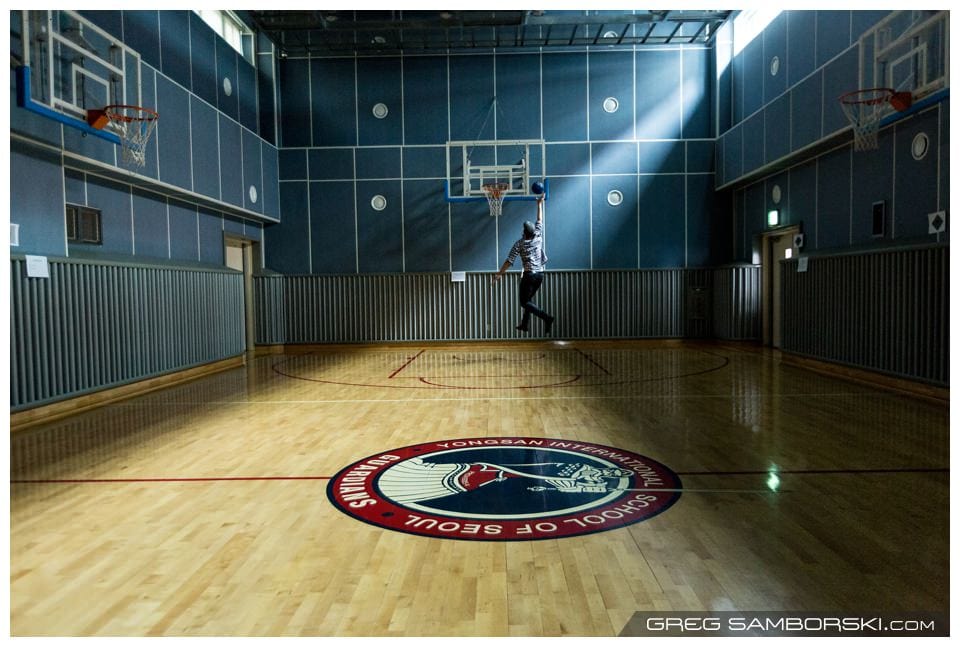 When you see a sunbeam like that, you've GOT to do a layup!