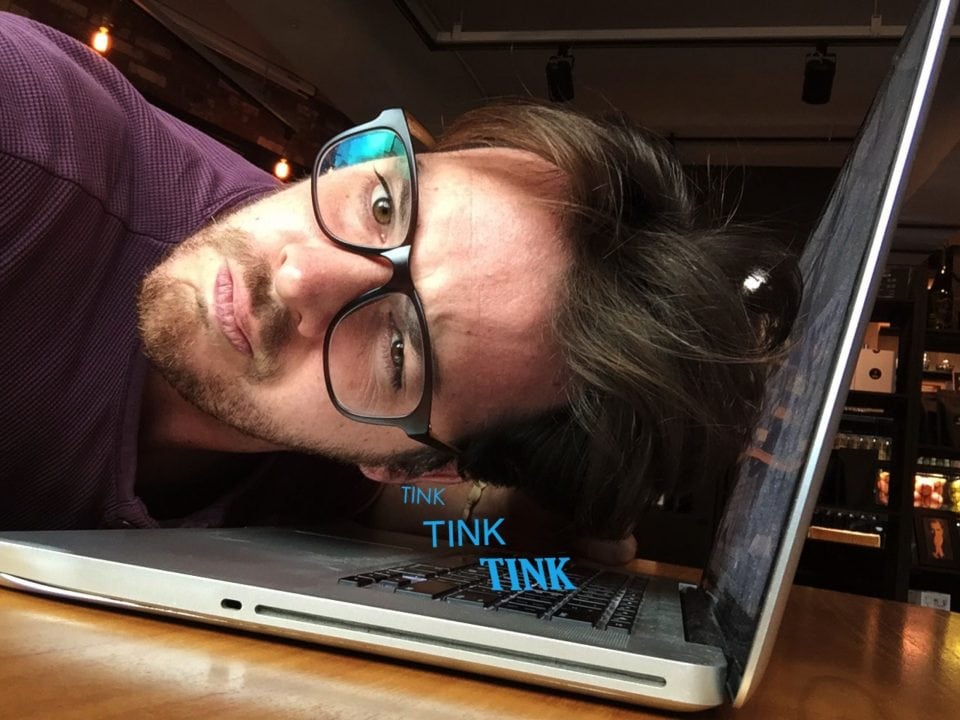 A half hour ago my brand new mid 2012 MacBook Pro started making the strangest noise.  I might describe sound as:
-a broken hard disk needle trying to seek
-a finger nail clinking on a wine class
-a metallic tinking
-a high pitched kind of electrical tick
The sound emanated from my track pad and keyboard area.  Nothing in particular seemed to cause it.  It happened with slightly more frequency when tapping and scrolling on the trackpad.
Luckily resetting the PRAM seems to have fixed the issue in my case.  If you're have similar issues give it a shot by holding down the Command-Option-P-R keys simultaneously, immediately after rebooting your MacBook. I hope it works for you too!
— UPDATE October 26th 2012 —
Resetting the pRAM has absolutely no effect on the tinking, it was just wishful thinking.  I've since found out that the strange tinking sound is caused by the little spring-laden pokey metal things throughout the casing that are used to ground any stray sparks.  As the aluminum case flexes the metal point rubs against the coarse aluminum surface creating that oh so irritating sound.  The one in the center is the worst because that is where the most flex occurs.  There are a ton of sites that address the problem, some suggest removing a few of the culprits altogether while others deal with the issue using tape and electrical silicon.


Personally, now that I understand why I'm hearing this sound, I've become much less sensitive to it.  Thus I opted not fix it at all.  I'm not shy about going into my brand spanking new MacBook Pro, I've already done the optibay hd expansion and 16gb ram upgrade, it just really doesn't bother me that much anymore. If I were to fix it I'd probably follow this guy's fix it guide.
— UPDATE August 4th 2016 —
Wow is my Macbook already 4 years old? I notice this article get a lot of hits so I wanted to add that the metallic clicking sound has completely gone. It has probably been gone since 2013. My guess that the spring loaded pins have worn the surface of the aluminum case smooth and that's why I no longer hear the noise. Just wanted to let you all know you can wait it out!