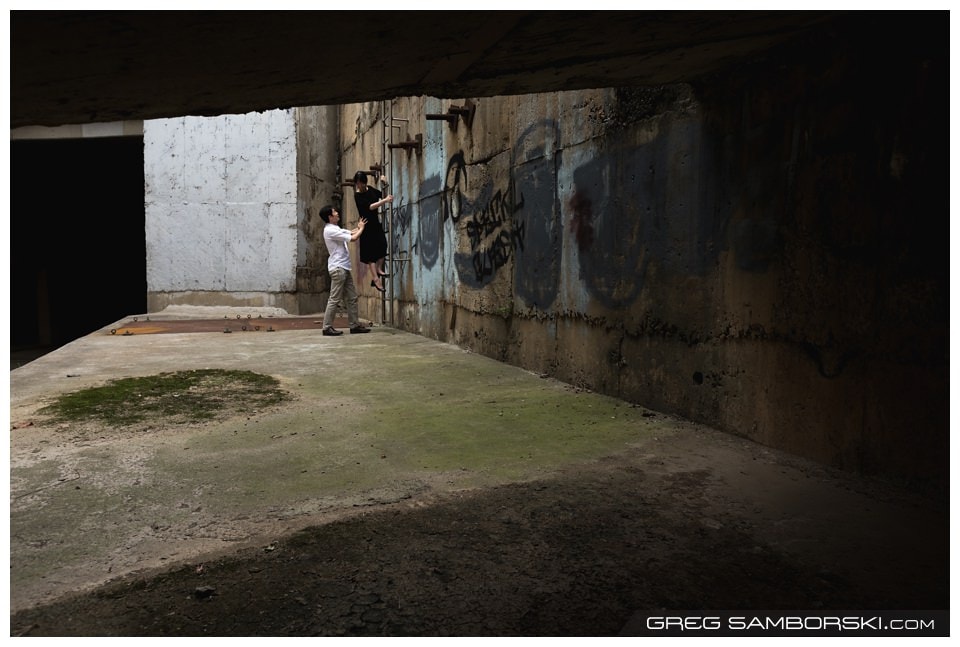 Much of the work I do with couples revolves around proposal and engagement photography where I try to showcase their personalities and emotions against a traditional/urban or natural backdrop. When Jingshan and Chris approached me to do an eighth year anniversary photo session that:
A. "Reflects the vastness of a space with interesting lines"
B. "Shows how people in a photograph can add an element of fluidity and softness (although we are not models and I'm not sure how good we will be at this! 😂)"
I was instantly intrigued.
Chris and Jingshan, originally from Singapore, were working in Degu as doctors. They made the trip up to Seoul for our architecture and humans combined photo session. We began at a really cool storm drain I discovered along the Han River. After some beers, dancing, a chance meeting with a toad and many photos we made out way to Donggdaemun Design Plaza for some final images.
It was a new and challenging assignment for all of us. We had a ton of fun and in the end Chris and Jingshan were really pleased with their images:
Have you seen some cool images where architecture and people combine? Share some links in the comments below!