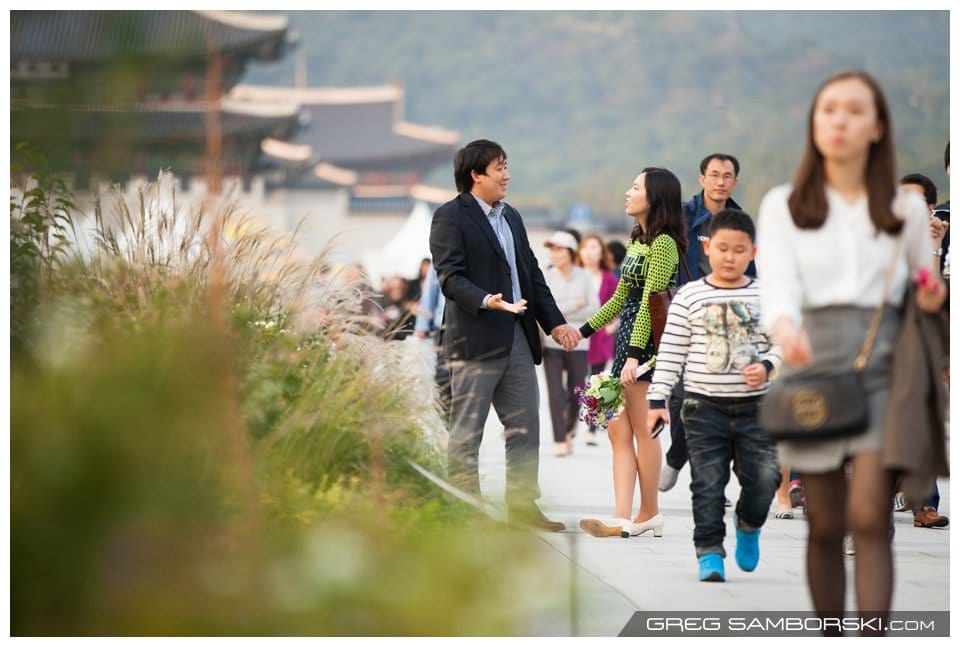 Yo El:  Dear Greg, I came across your site/portfolio and would like to inquire retaining your services for a paparazzi style wedding proposal.  At this time, I plan to propose to my girlfriend at Gwanghwamun on Oct. 20, 2013. In addition to the actual proposal, my girlfriend and I are planning a dinner for 8-12 ppl that same day (in Gwanghwamun) so that we may "simply" introduce one another to our respective friends.
Greg:  Thanks for contacting me.  I love the idea of capturing your proposal paparazzi-style.  So is this dinner party going to be used as the cover story for the proposal?  Will you do it in front of everyone?  Unfortunately I have an engagement shoot already booked for that afternoon/evening.  I could probably work my schedule so that I'm free from 11am – 3pm and again from 7pm – 11pm.  Any chance we could make one of those times work?
Yo El:  Yes, the dinner party will be used as the cover story for the proposal, however, the proposal will not be in front of everyone; it'll be just her and I at Gwanghwamun Square.  Regarding your availability on the 20th, unfortunately, a few of our guests for the dinner are out of towners and we have tentatively planned to have an early dinner (5 to 6) to accommodate for them. However, as everything is tentative, should anything change I will def. let you know…  (3 Hours Later) Dear Greg,  would you be available to take photos this Sunday, Oct. 13, 2013?
Greg: Yes I'm available!  It's the one day I still have open in October. I never like having to turn down a shoot but I would have been especially disappointed had I missed Yo El's proposal to Da Hee.  The story of lawyer meets painter and proposes to her at Gwanghwamun Square in the heart of Seoul, a location where they shared a lot of history together.  A whole lot of planning goes into these proposals and Yo Il and I managed to pull everything together in just six days.  It turned out  on the day of there was full fledged festival at our location with a stage setup ON the location he had planned to propose.  After a few last minute texts and emails we confirmed a location behind the stage and the festivities just added to the beauty of it all.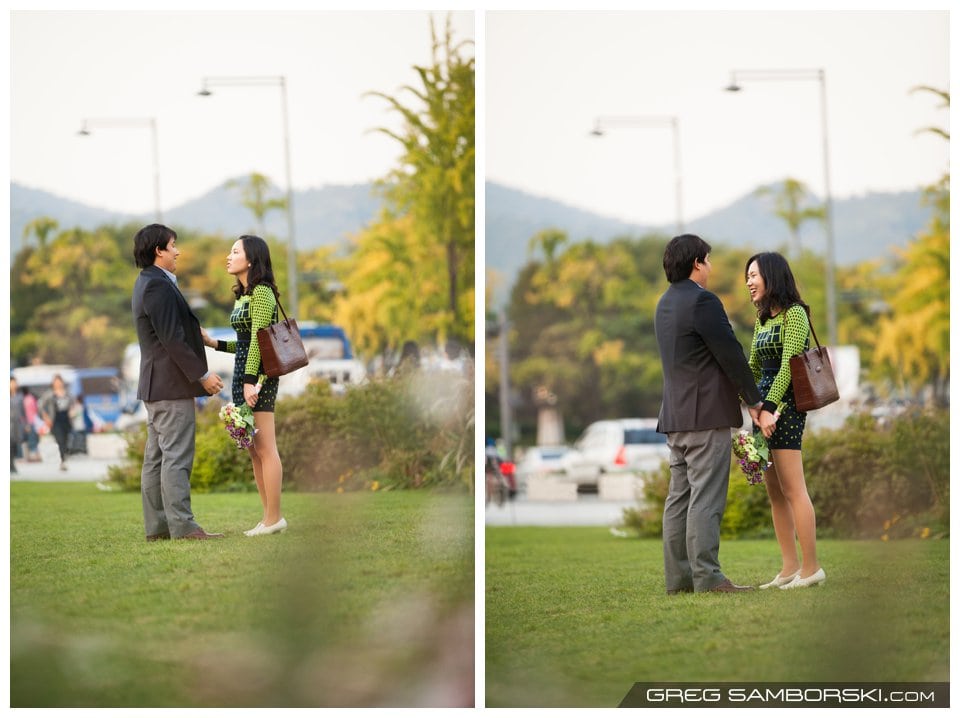 A small crowd gathered and cheered as Yo El got down on one knee and slipped box with a beautiful rock out of his coat pocket.  After Da Hee accepted there was a hug, a kiss and then Yo El grabbed her hand and raised her arm in victory to anyone watching — like a boxer who'd just been declared the winner.  It was amazing to witness their utter bliss.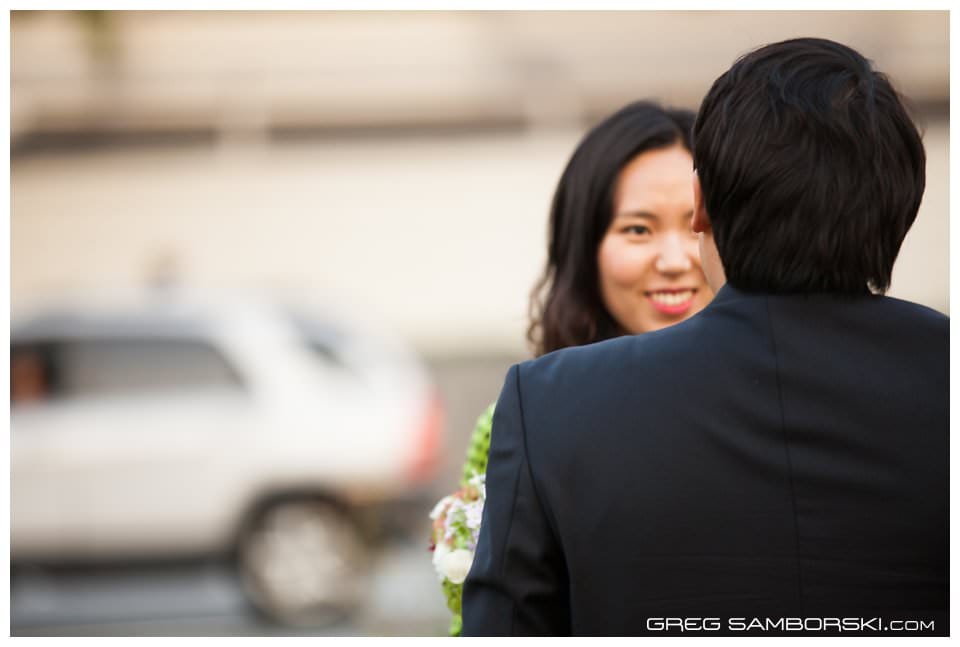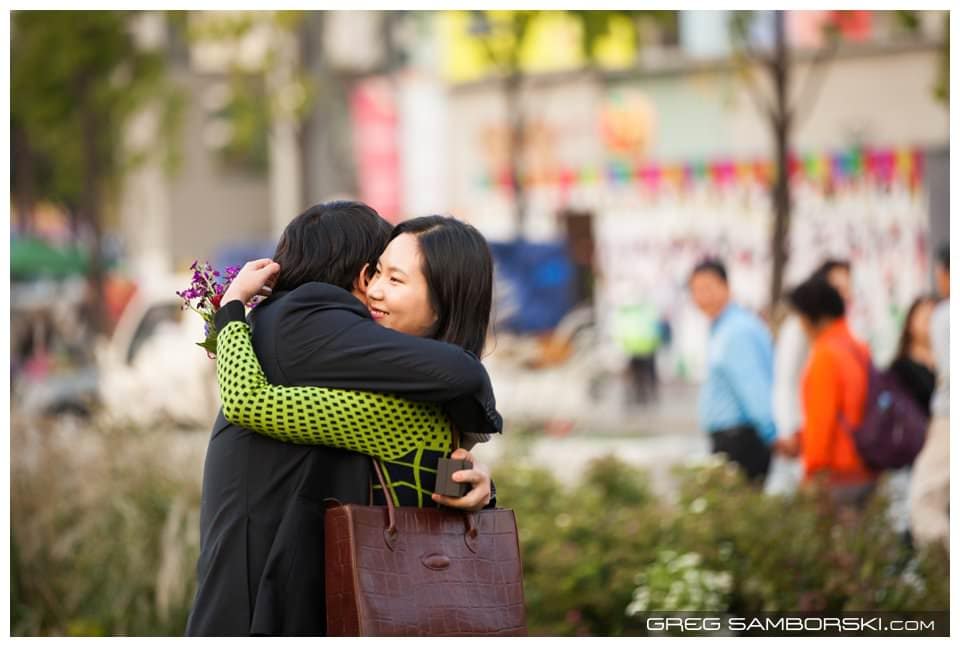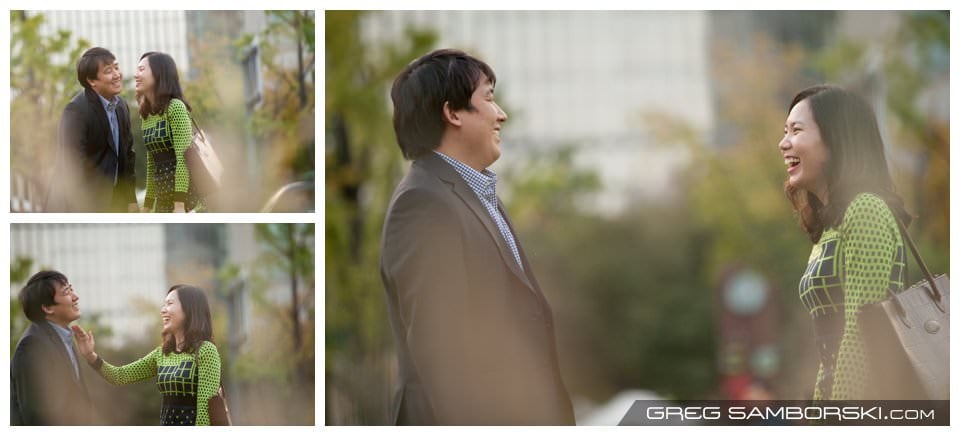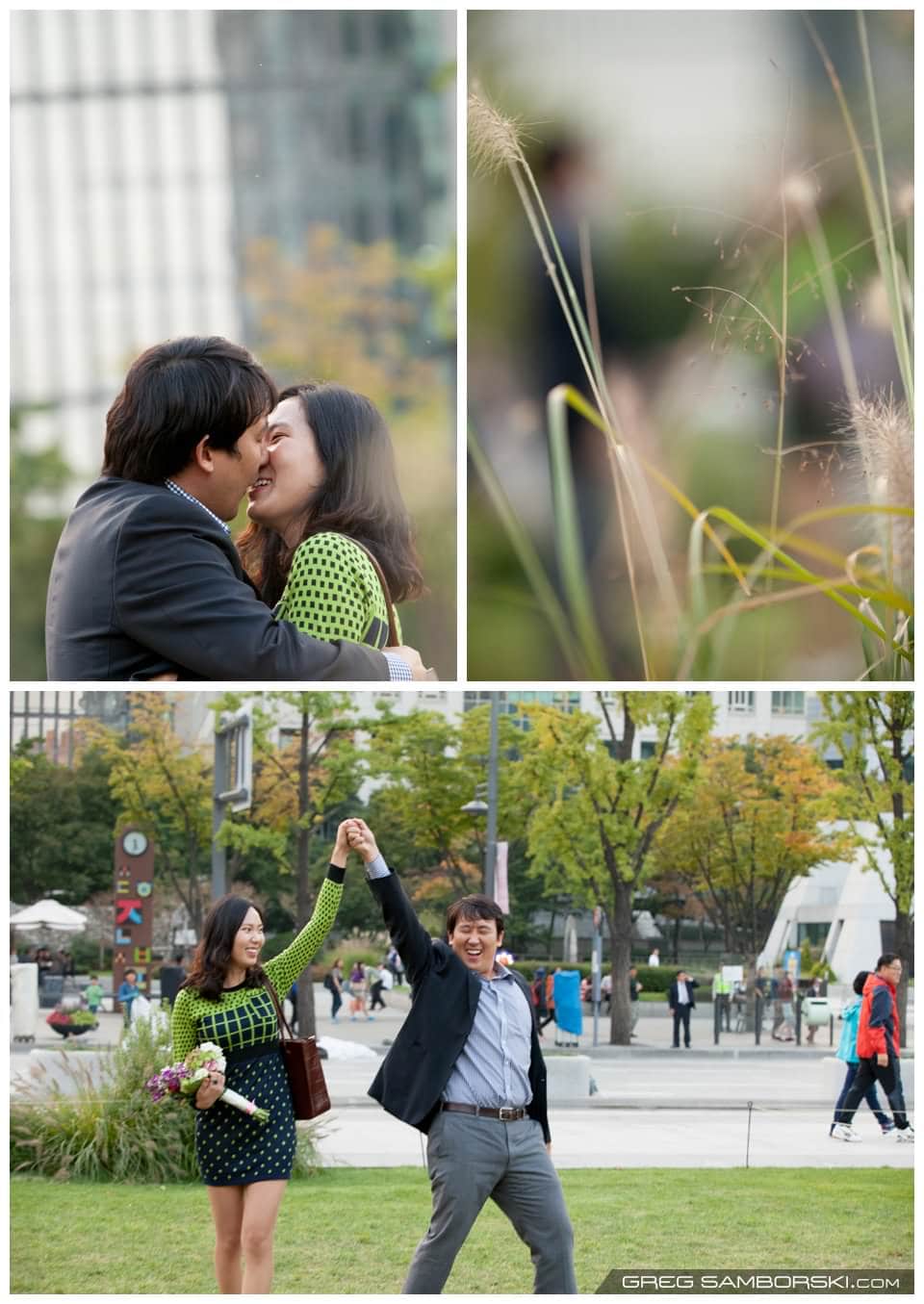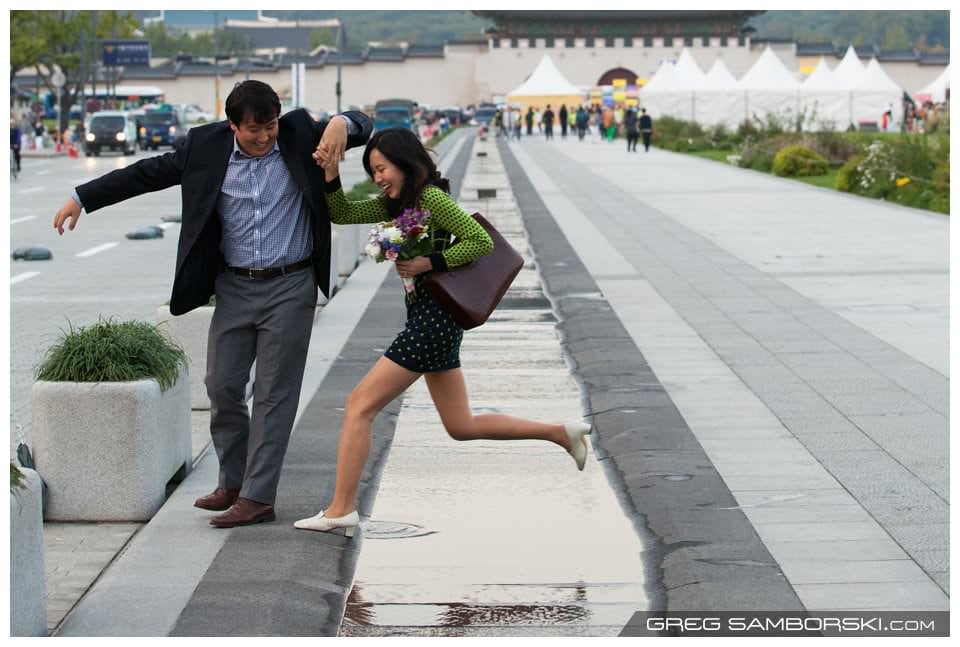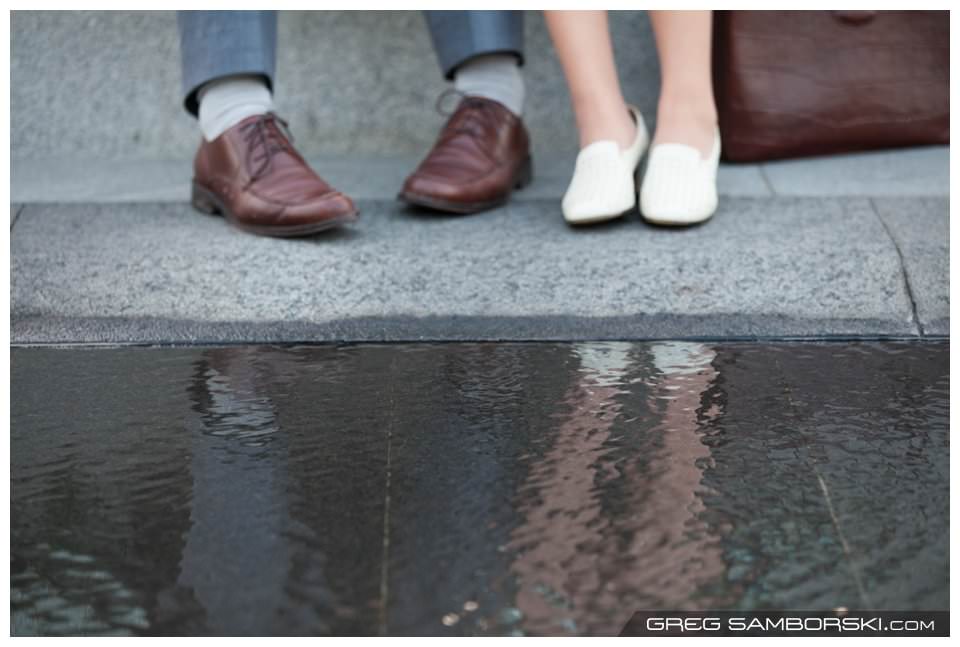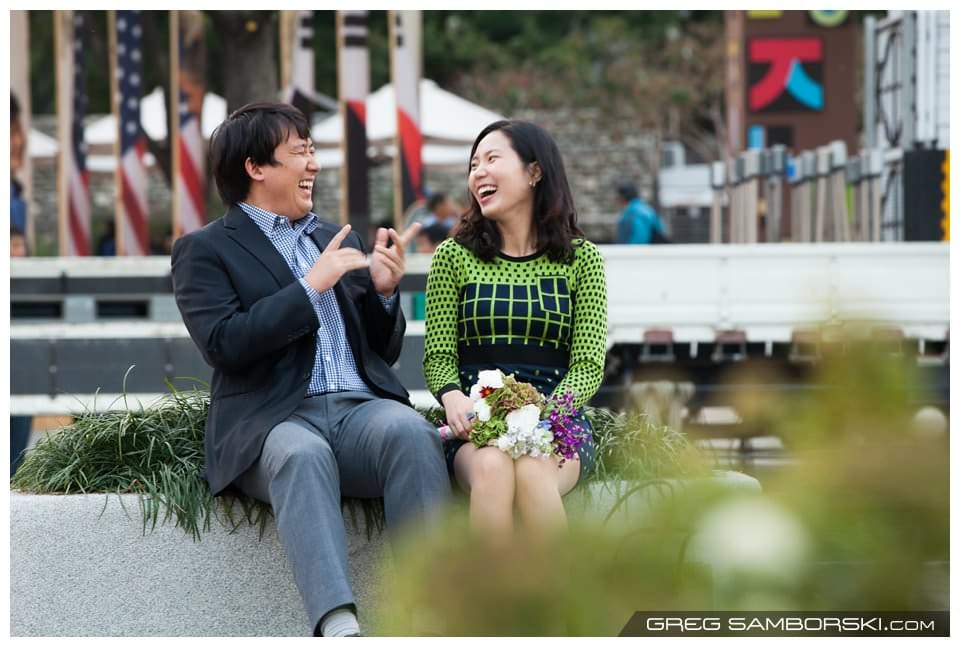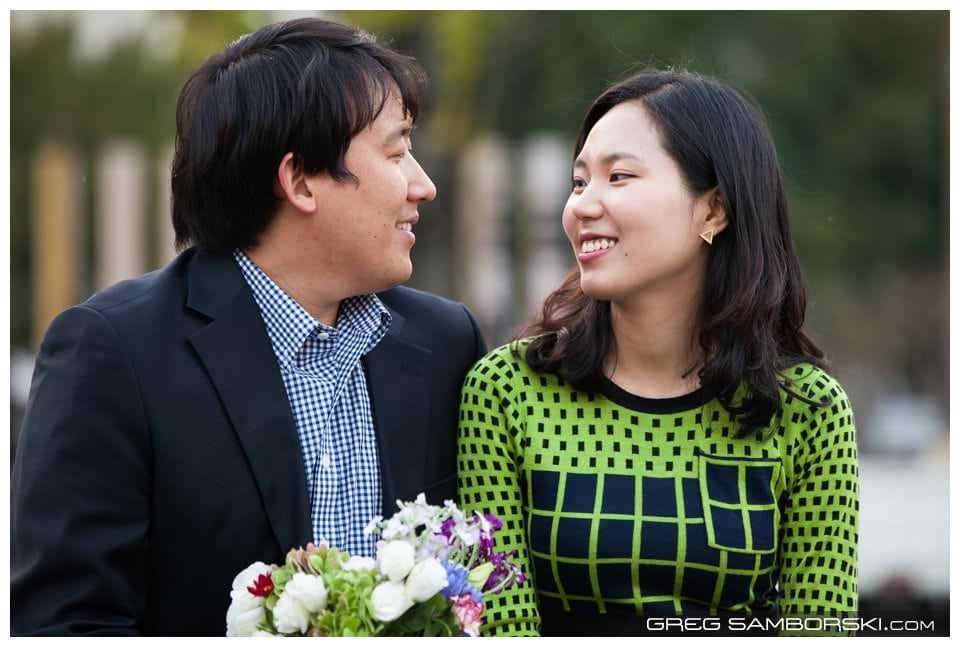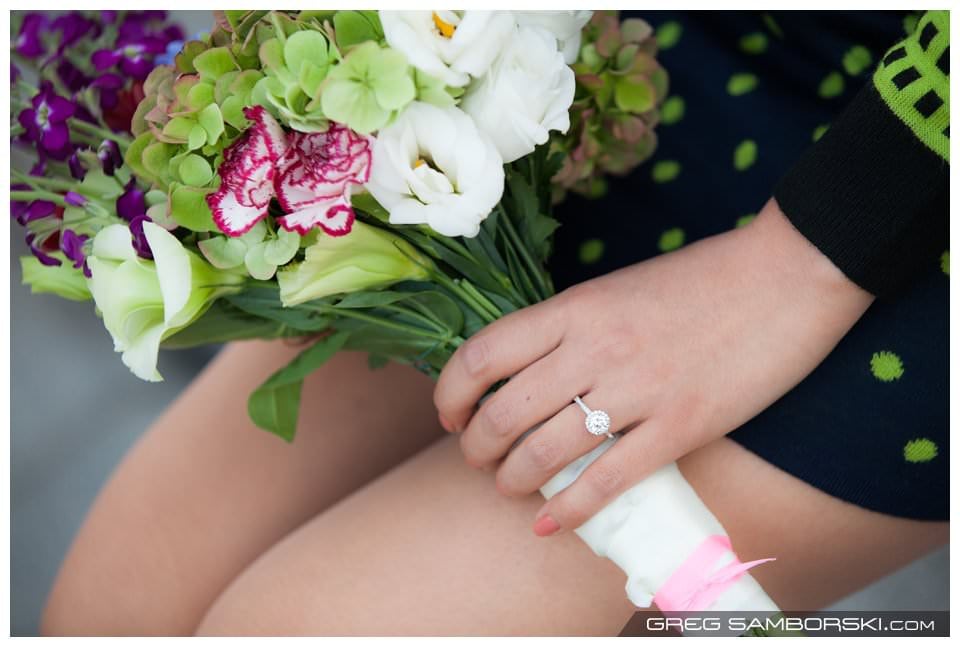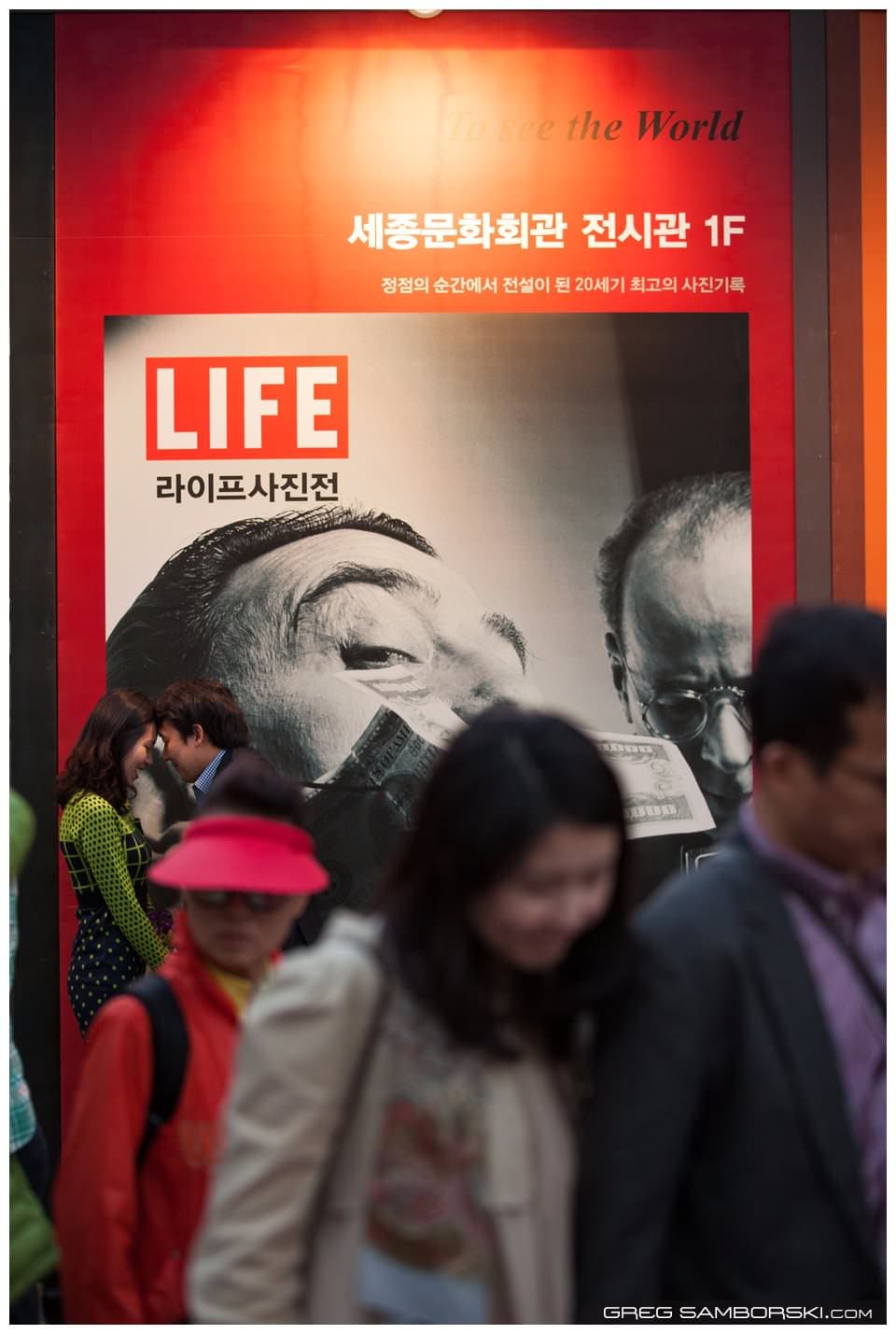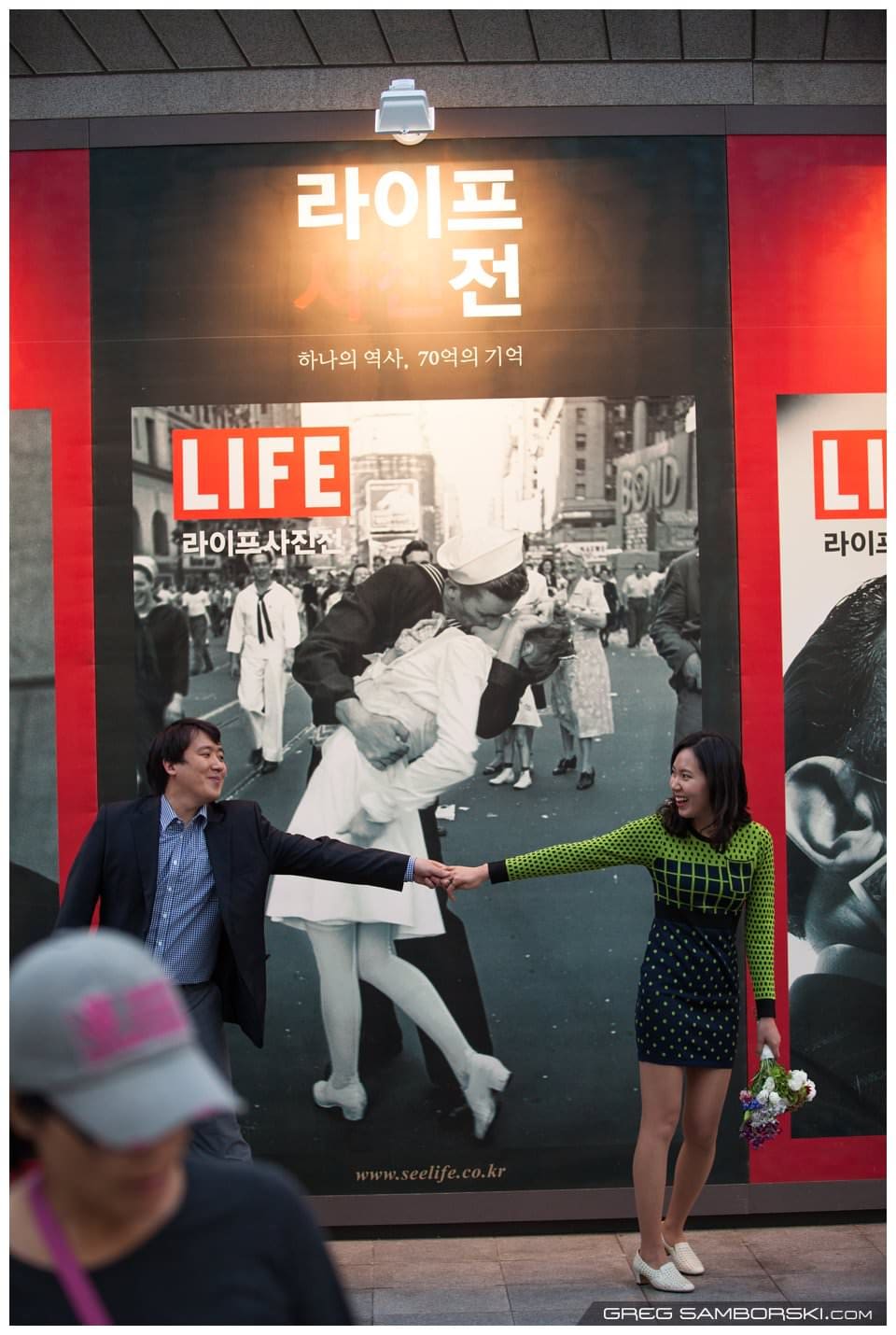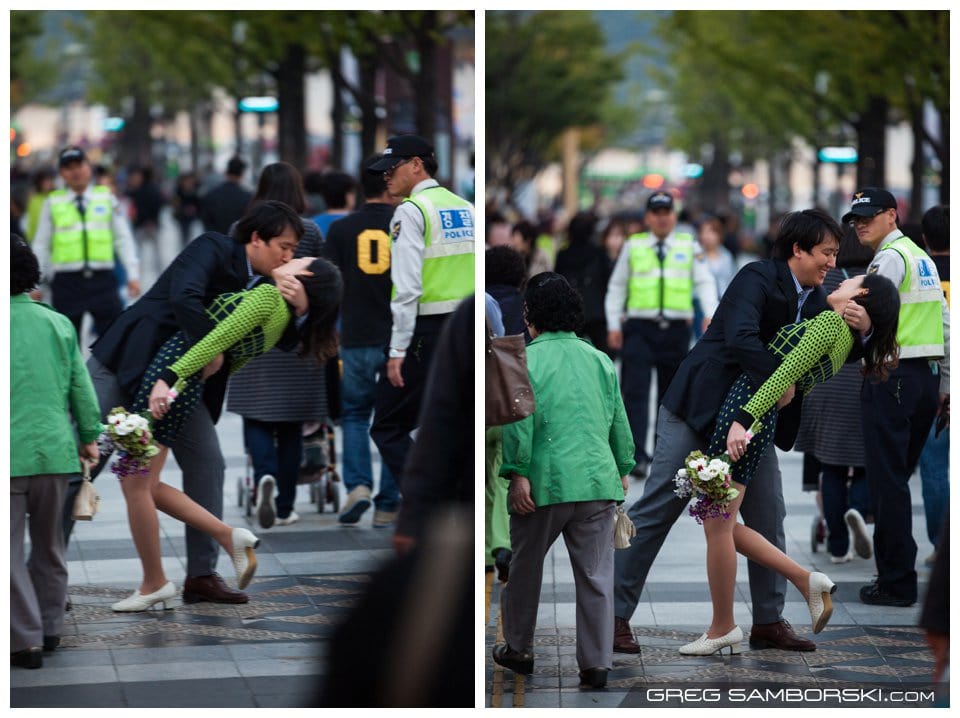 Once Da Hee was made aware of my presence, (another shocker) we took a few photos in the street just for fun before heading out to meet their friends at Butcher's Cut.  The restaurant had a great ambiance, not ideal light for a photographer but awesome for the newly-engaged.  I grabbed a few shots the party and then offered everyone the chance to get some more shots just outside the restaurant.  Amazingly, Da Hee agreed to part with her ring for 15 minutes so I could photograph it.  What a magnificent piece.  I decided to do the right thing and give it back once I was done.  I said it before and I'll say it again, these proposals allow you to capture and energy and emotion that could not be had in any other way.  In fact, I might go so far as to say the emotion is even stronger than on the wedding day because one, it's a surprise, and two, none of the wedding day stressors are present. Dear Yo El and Da Hee, if the few hours I spent with you even remotely resembles what your day to day life is like you are going to have a truly wonderful future together.  All the best to you both.