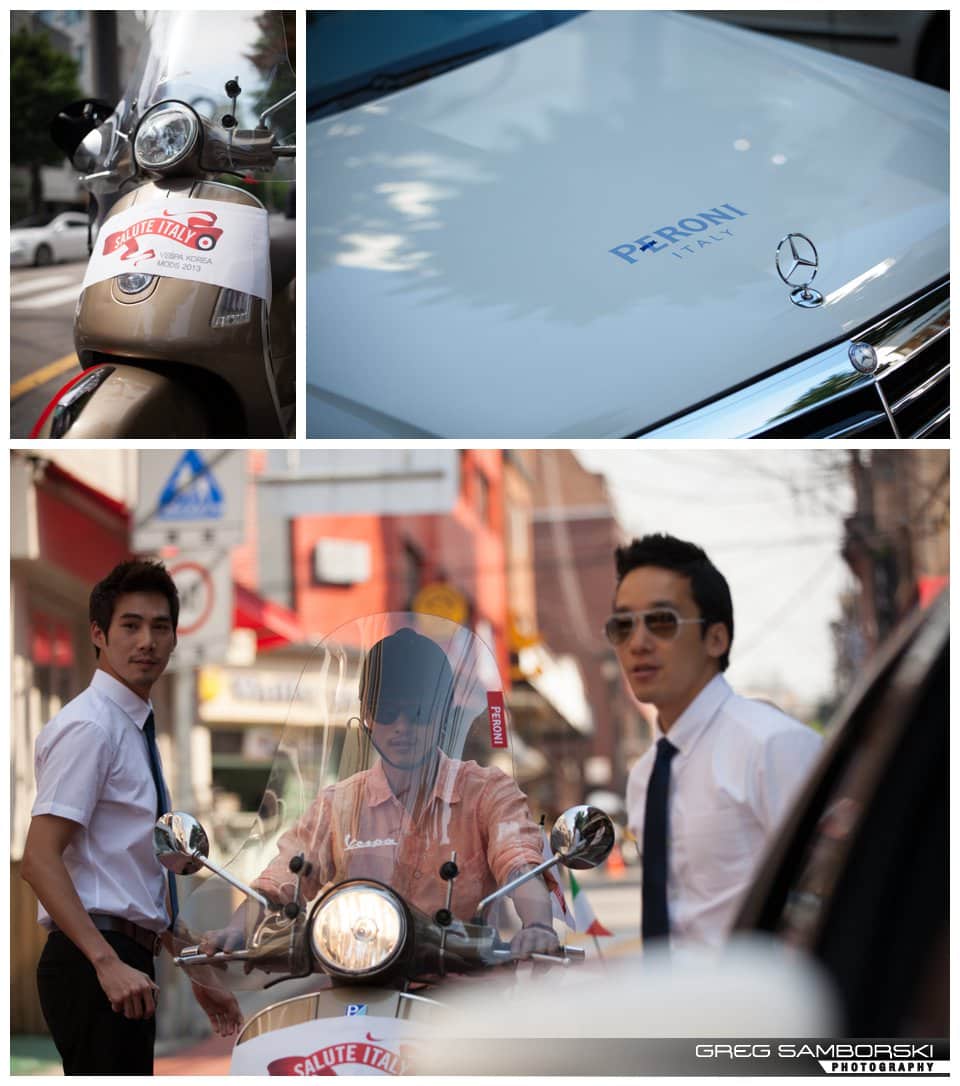 Garusu-gil (Tree Street), Seoul Korea: Photographing Peroni's latest event was a blast. The plan was as follows:
-Cruise around the bustling district of Garusu-gil in a Mercedes, lounge music cranked
-Pop through the sunroof and take photos of the three Vespas and six riders that made up our convoy
-Visit the funky bistros, cafes and restaurants in the area
-Give ALL THE PATRONS of these Peroni stocking establishments FREE BEER!
If anyone was going to disturb me whilst lounging on a veranda I would want it to be us.
Over the next few hours we snaked our way through Garusu-gi to Itewon distributing beer wherever we went. I saw a lot of people take what appeared to be their first sip of Peroni and look pleasantly surprised. More than a few smart phones were wielded to photograph the models and label. Meanwhile back at Illy in Garusu-gil Peroni was running a Pop-Up Bar and would later make the move to Elbon the Table in Itaewon to host the VIP Aperitivo and after party.
All in all it was a great promotion. I big thanks to Peroni and the road team I was part of. See you next time!