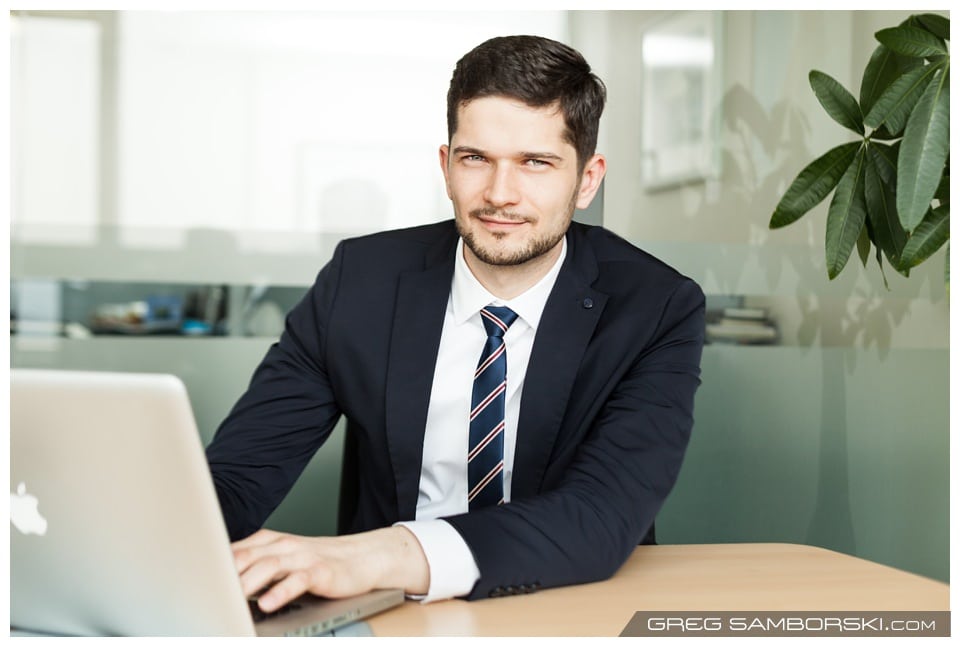 Intralink Seoul, South Korea: Intralink's web designers didn't want 'run of the mill' corporate head shots taken against the same backdrop with the same pose under the same light. They wanted more natural looking, environmental type portraiture with a diversity of poses, backdrops and wardrobe styles. They needed the images to be shot wide so there was room for cropping and possibly text along the bottom.
I scouted Intralink's head office in Seoul a few days prior to our photo shoot. I wanted to see what kind of light and space I had to work with. The office was unexpectedly bright and devoid of the usual clutter. Still, a few desks would need to be reorganized on the day of shoot. Dropping by Intralink also gave me a chance to meet the crew and give them a few tips for preparing themselves and their environment for photos.
Back home I put together a plan using the sample images I captured in their office and some posing inspiration from the internet.
Friday at 10am our corporate head shot session kicked off. With each of the nine employees I did:
-Two backgrounds
-Two or more poses
-Formal and fully suited
-Casual without blazers and ties
We used a different location/setup for each person and were able to get through all this in just two hours which everyone was happy about.
Need corporate head shots for your company? Get in touch via the contact button at the top of this page!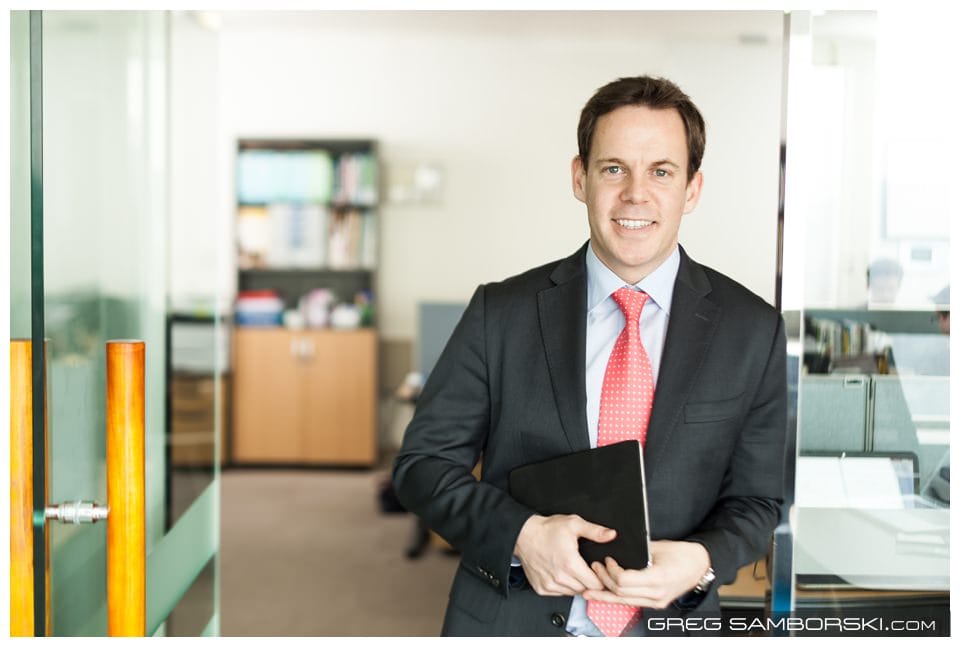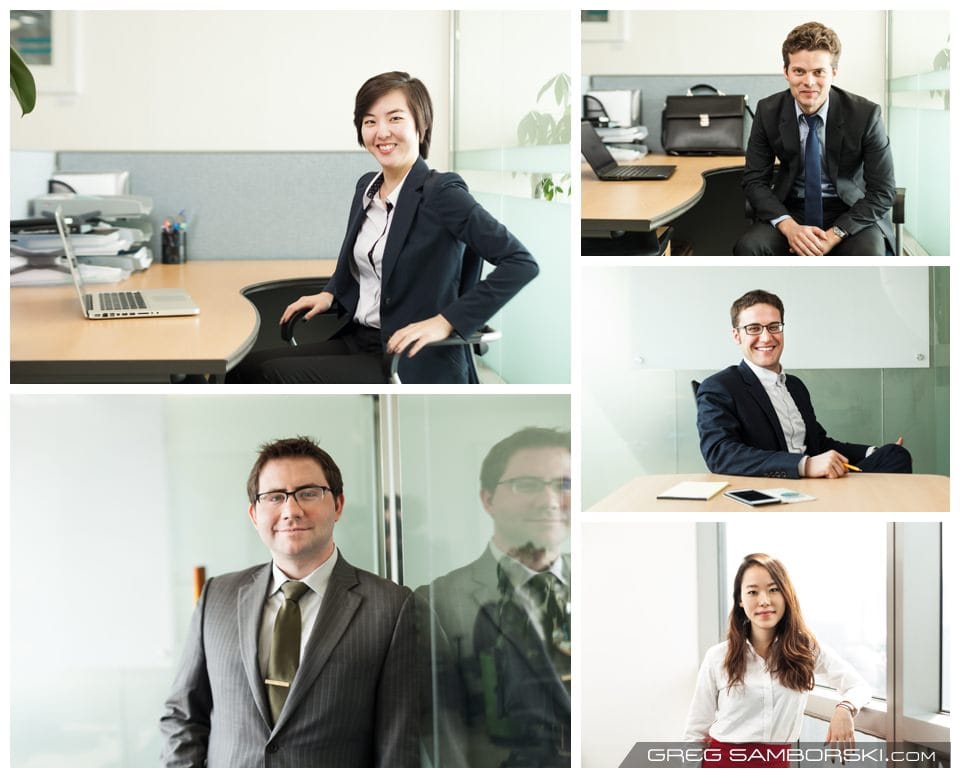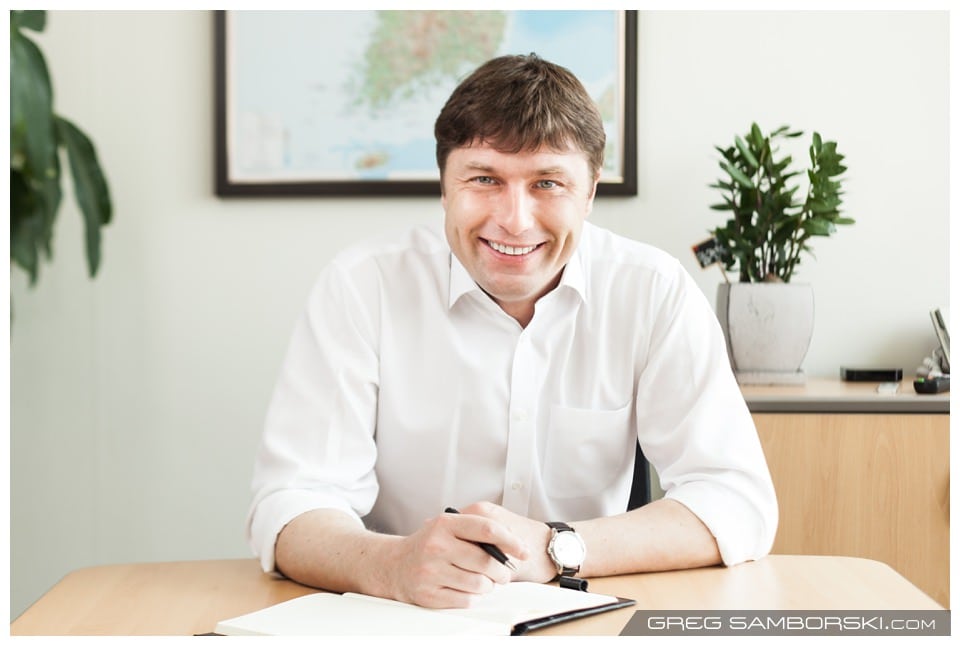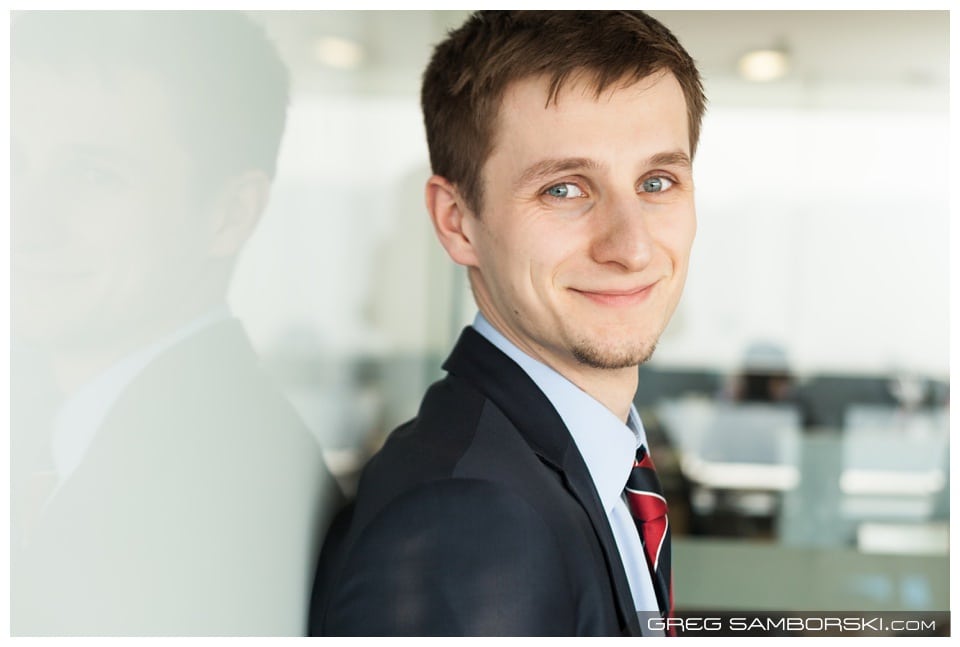 — UPDATE | June 22, 2015 —
Intralink brought on Eric recently and I went back to get his profile photo plus a few of shots of their new office.