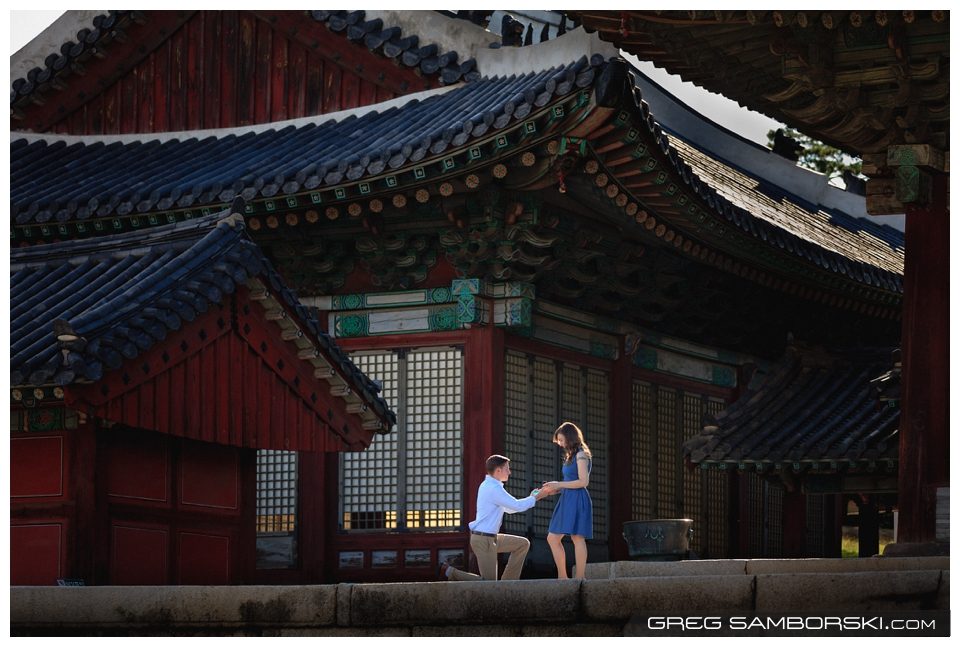 So I just found a partner who's just as keen as I am on planning amazing engagements and proposals here in Seoul and throughout Korea!  I met Alex a few months back during a food tasting event and we collaborated on a couple project since. After our last shoot he invited me to drop by his office and share the space for a while. While editing away on a couple session in Lightroom, it occurred to me Alex would probably know of some ideal locations/backdrops in and around Seoul for proposal and engagement photos. As it turns out, Alex has connections with tons of hotels and restaurants all over Korea and can even organize musicians, extras, flash mobs, food… you name it! We both started coming up with increasingly elaborate proposal ideas that honestly, we figure are better shared on the phone or in person rather than here 😉
So if you have a vision you need help making reality or your drawing a blank and need some ideas we can help you. Just get in touch with me via the contact form above and give me as much info about you, your girlfriend/boyfriend and what if any ideas you have so we can tailor the experience to you.
I hope to hear from you soon!
-Greg S