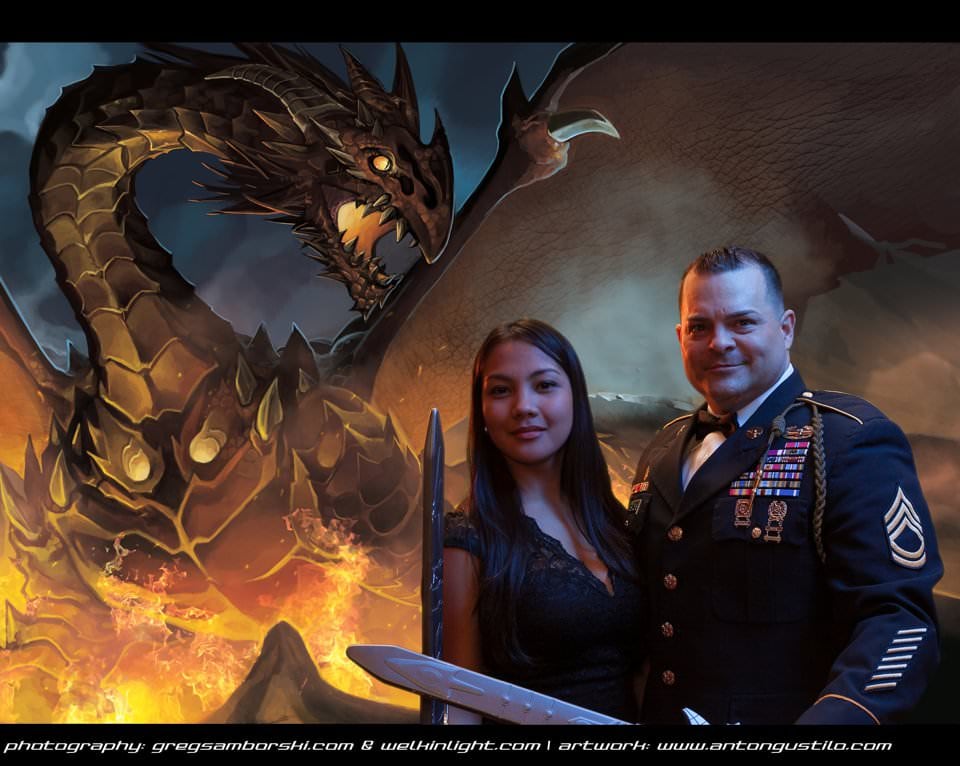 Jeochiwon Seoul: I first worked with Captain Brender when he took command of HHC, First Tank 1-72 back in October and have had the pleasure of working with him on every event since.  This time around Captain Brender was organizing a St Geogre's Day Ball and asked if I take photos of the event, operate a photo booth and find a DJ.  I got in touch with talented Dylan Goldby, proposed that we work together and the planning commenced.
This would be only the second time my pay was dependant on photo sales at an event.  I learned from my previous jobs shooting the Dulwich Christmas Ball and UCI Meet & Greet, that producing and selling photos on the spot is no easy task.  It takes a tremendous amount of preparation.  The images have to be exceptional and the workflow seamless if you hope to make any money at all.
Hence the Dragon.  A little search on Wikipedia educated me as to the fact St. George saved a small village by slaying a dragon.  I figured dragons, swords, army guys, damsels in distress… surely it will be a winner.  Once again, I could put my green screen to use.  I can't say I didn't have any doubts, I had a more traditional back up plan where I could swap the dragon for a blue background, but everyone I chatted with agreed that the dragon idea was both novel and cool so I stuck to it.
As an artist and photographer myself, I couldn't very well steal a background image.  After a few hours spent searching dragons I compiled a list of my favorite fire breathing lizards, contacted the artists, and pitched my idea.  Anton Gustillo had faith in my plan and jumped on board.  (Thank you Anton)  I did a number of mockups in my studio to get the lighting and workflow nailed down.  A cardboard tube substituted for a sword.  I later went out and picked up a couple power rangers swords and sprayed them silver.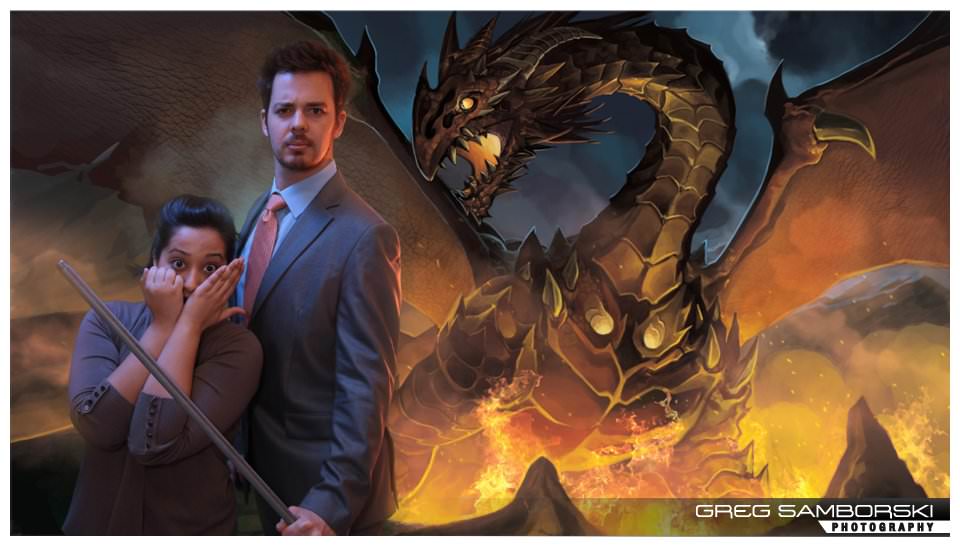 Green screen mockup in my studio with my assistant Raafia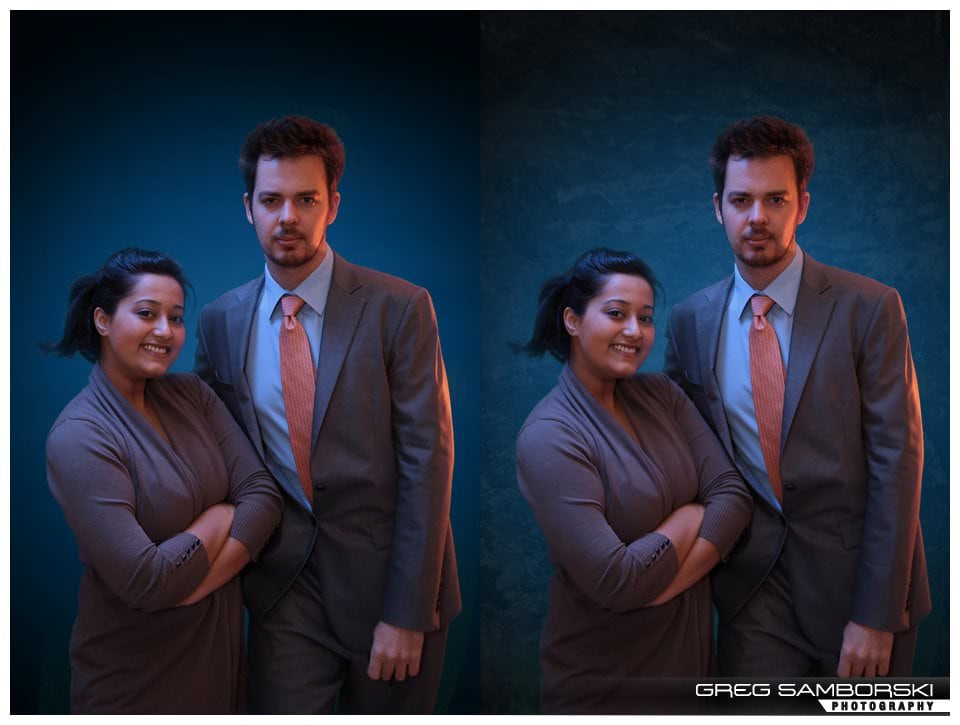 More conservative blue backdrop backup plan
In my search for DJs I was connected with DJ Keystoned.  A club DJ for the most part, he didn't have much interns of mobile gear so I gave him my laptop and audio interface to use.  On the day of the event everything went like clockwork!  People were quite taken by the setup and many couples got in there with the dragon.  We didn't make a lot on sales, nor were we really expecting to.  Instead we found data to support or refute many of our hypotheses and gleaned some invaluable insights into how we could make the next photo booth even better.
I want to say a big thanks to Dylan and Felix for working with me on this event.  You guys were a huge help and I look forward to the next time.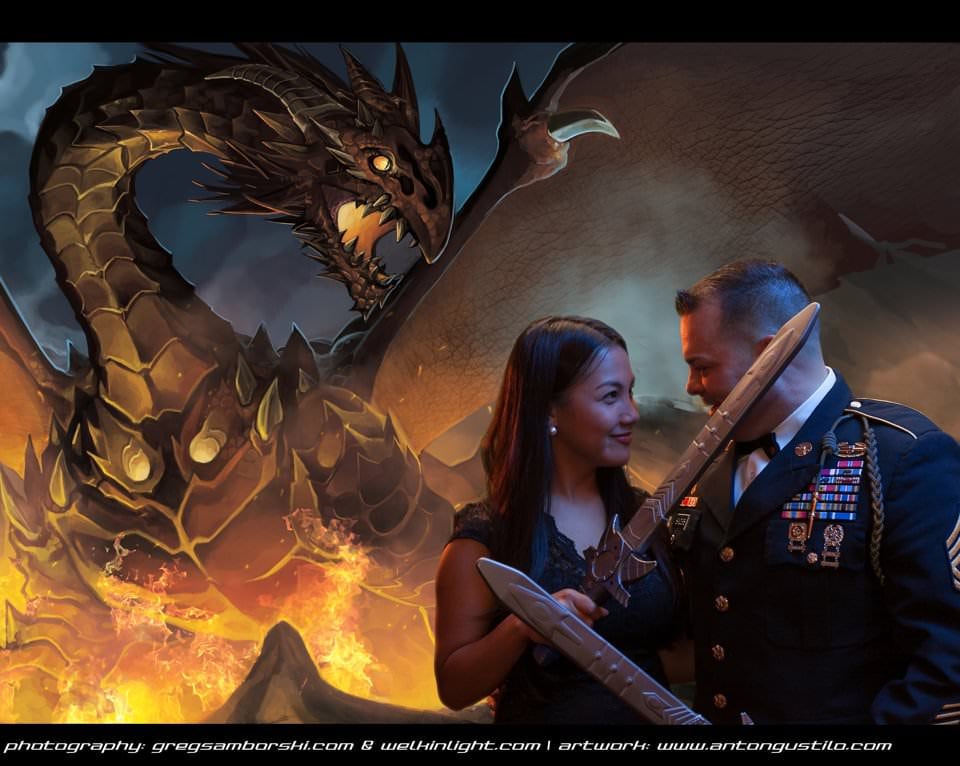 This couple was a lot of fun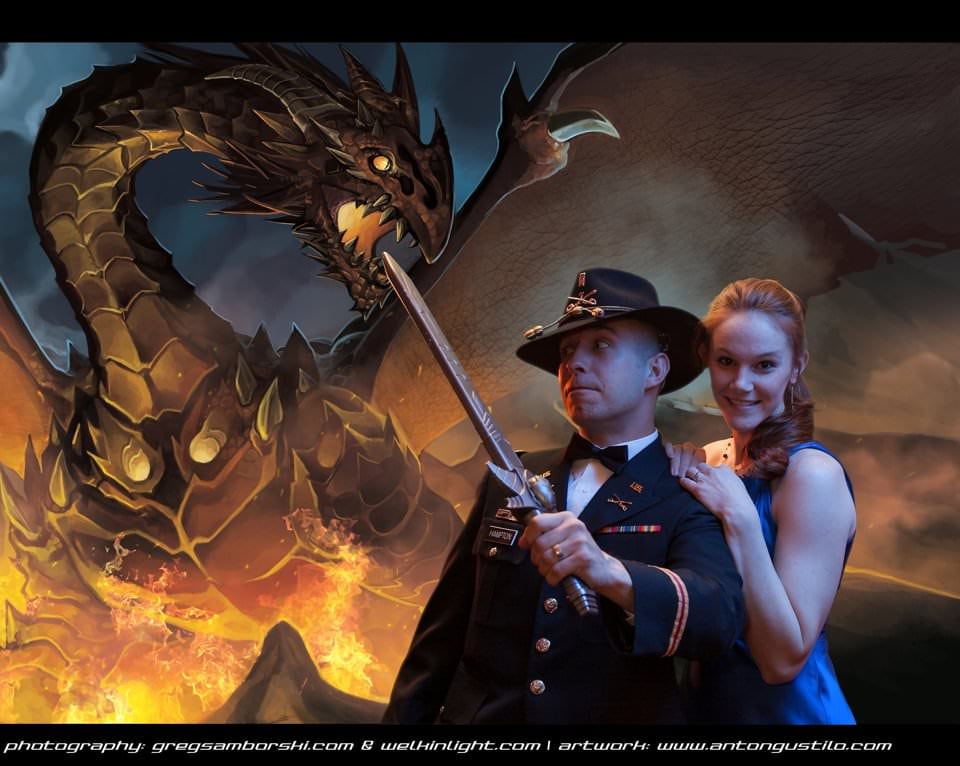 Good stab, considering there was nothing but green behind him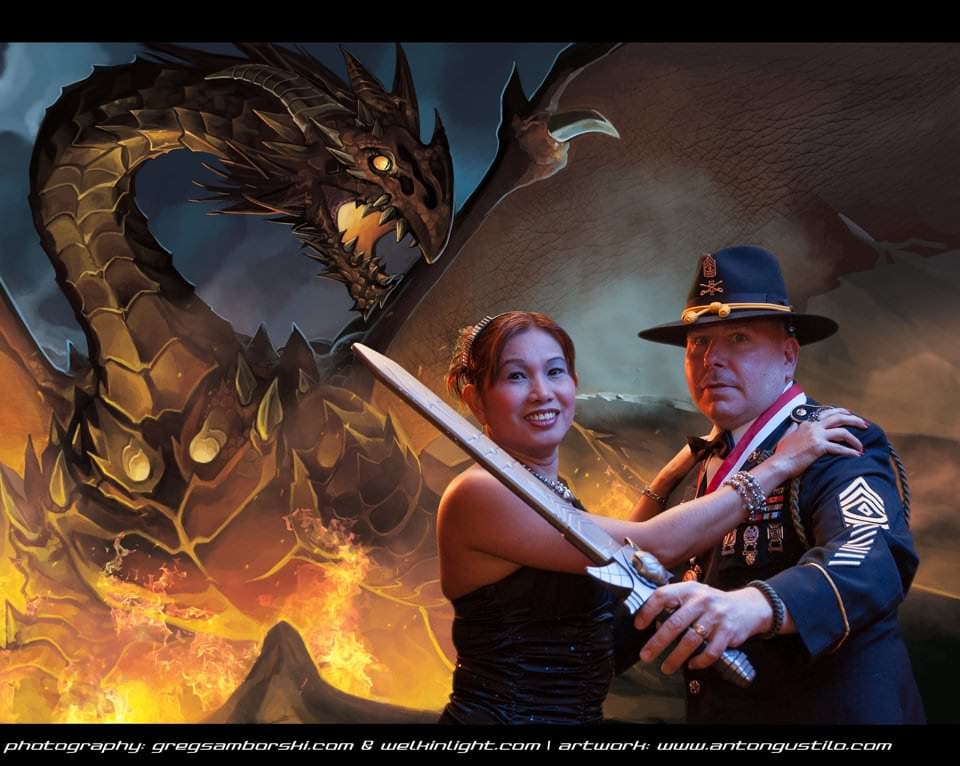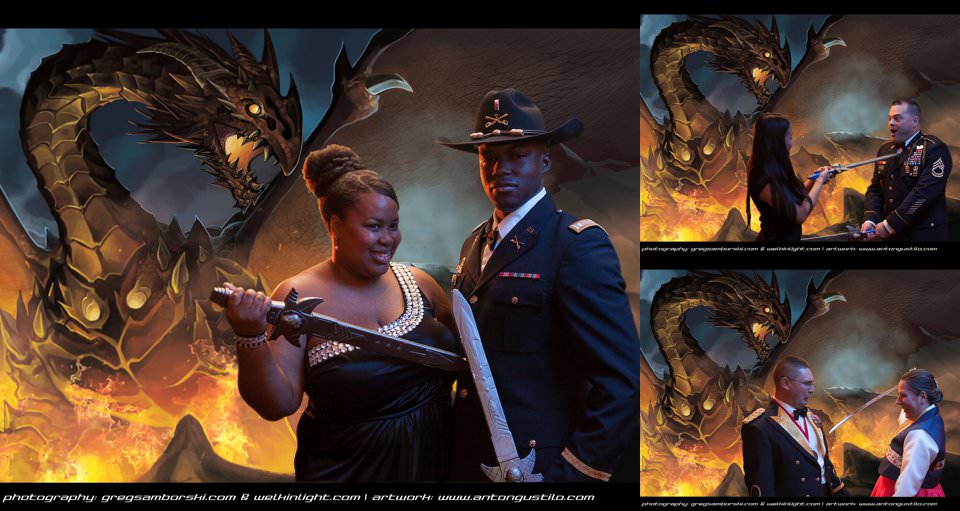 The first thing 99% women would do when given a sword was to "pretend" stab/slice up their man — interesting…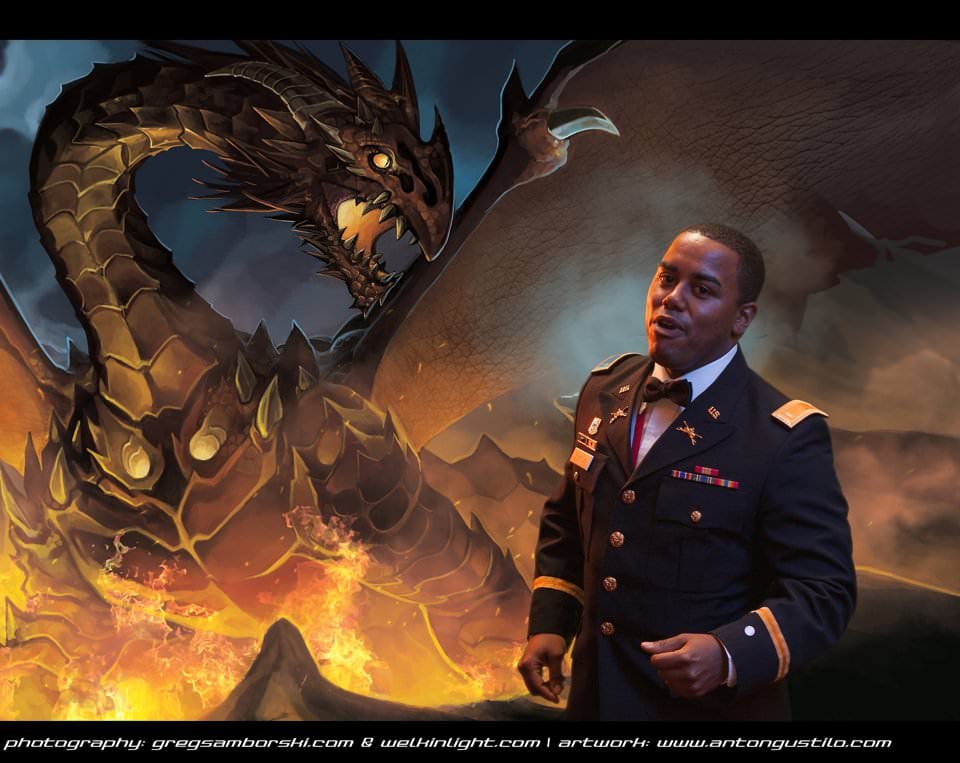 This guy was a great dancer so I asked him to bust a move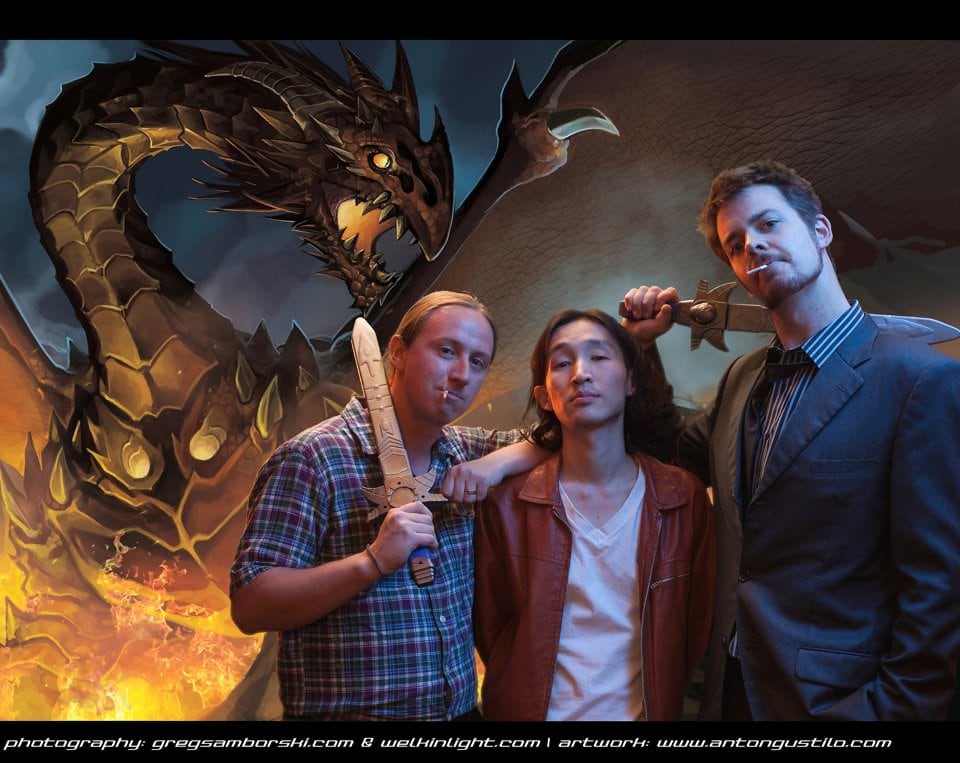 The Team – Dylan, Felix and Greg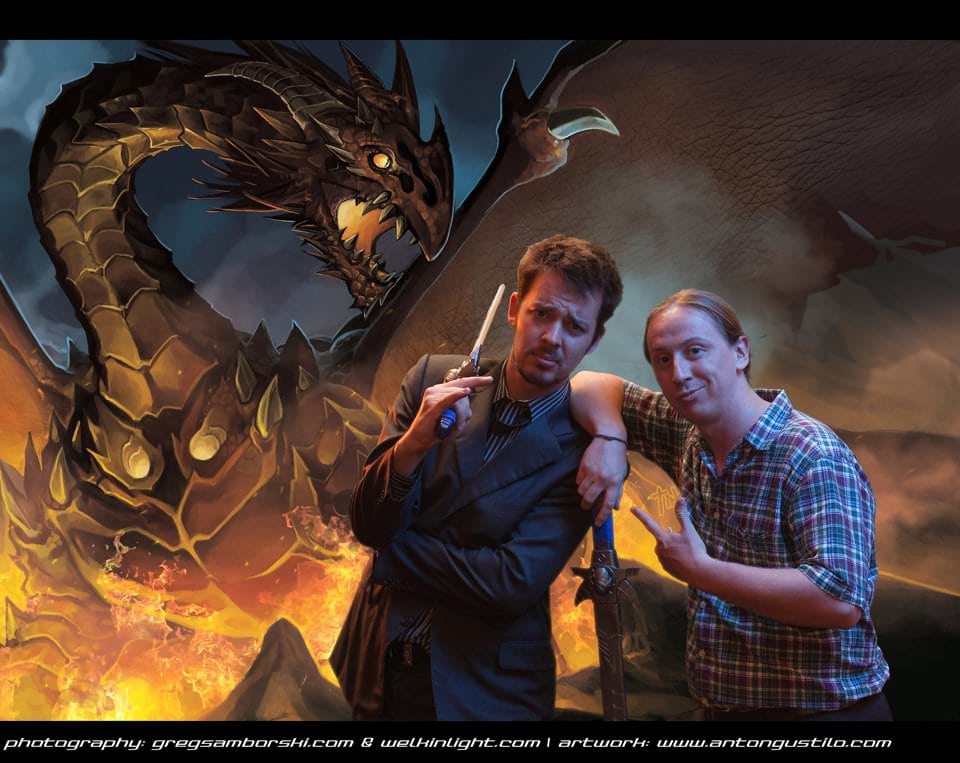 At the end of the night we had some fun in front of the green screen too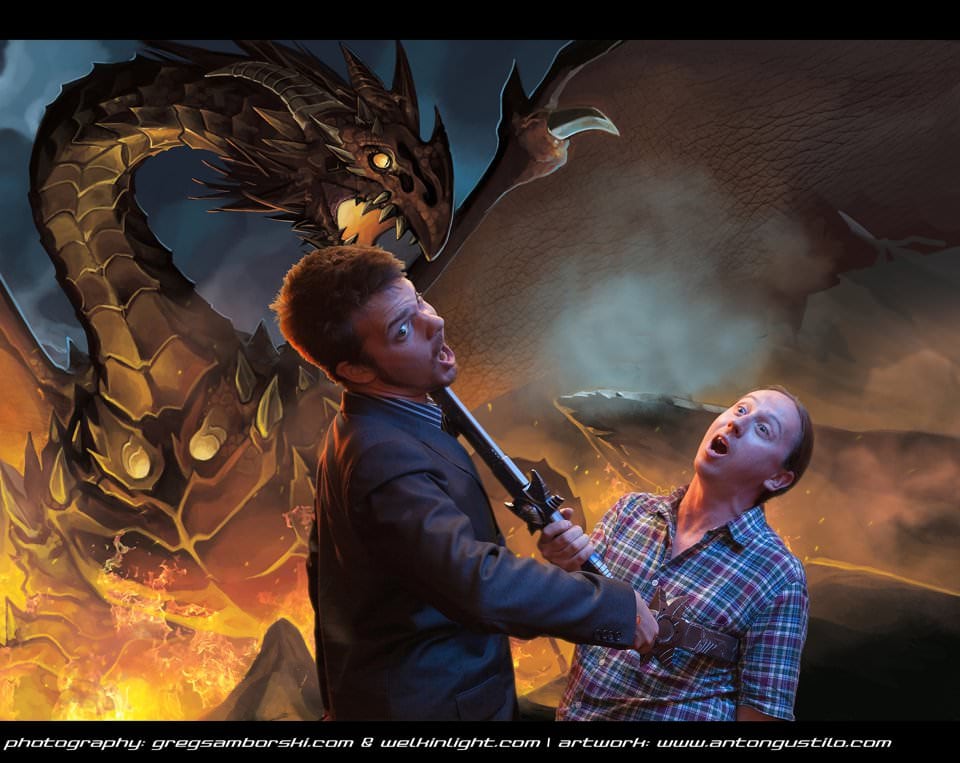 A lot of fun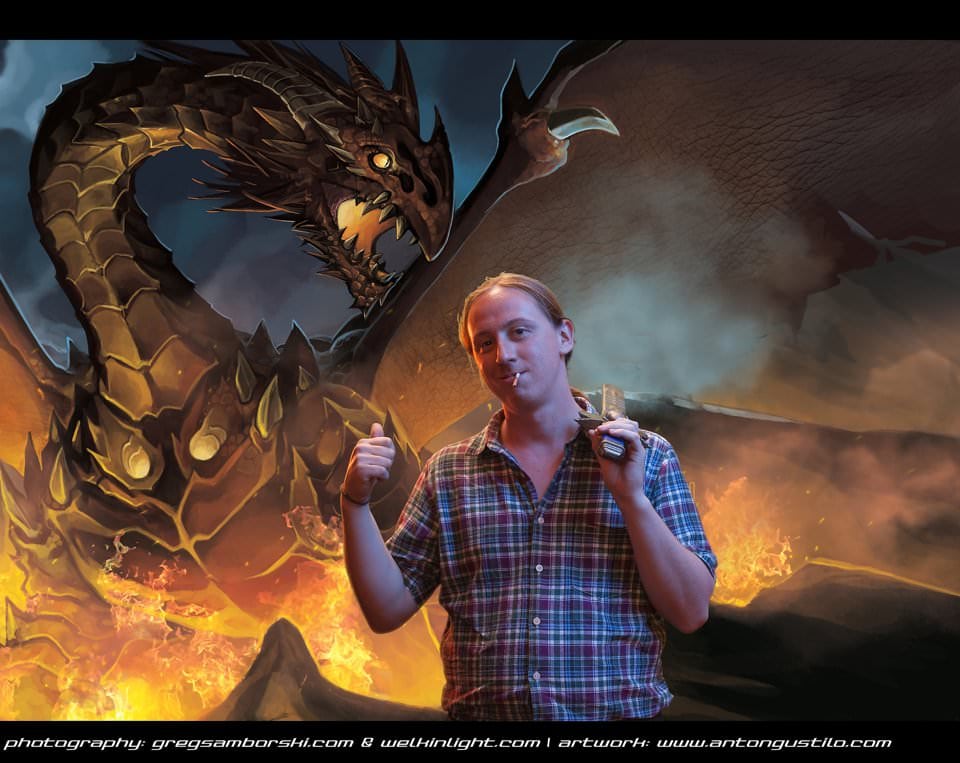 It was hard to stop shooting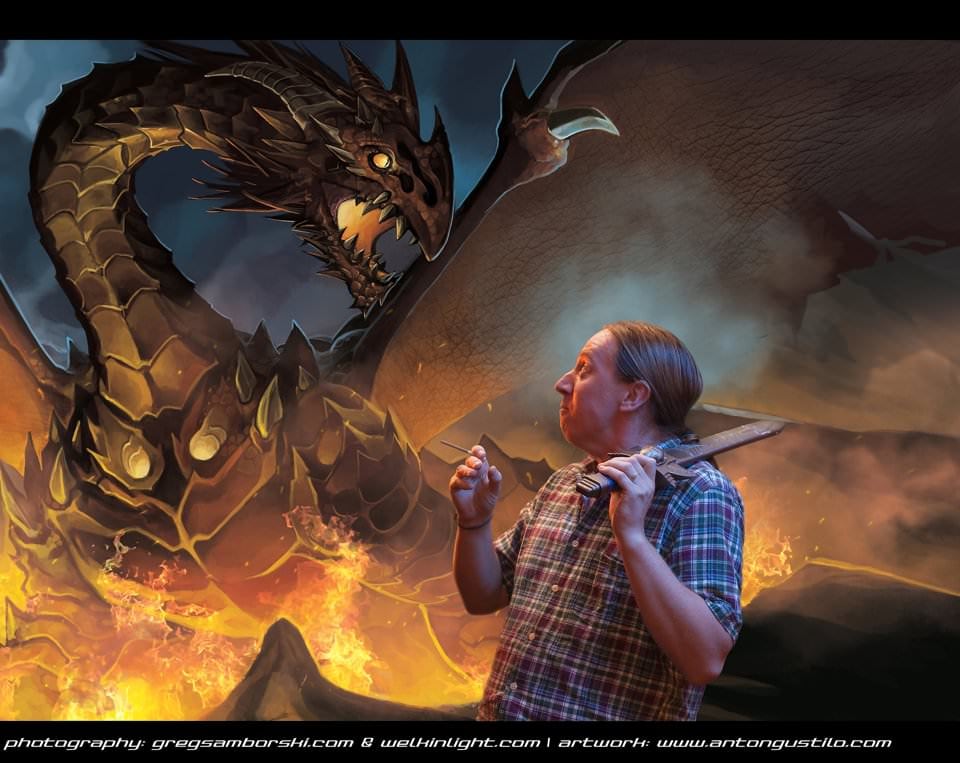 So we didn't…