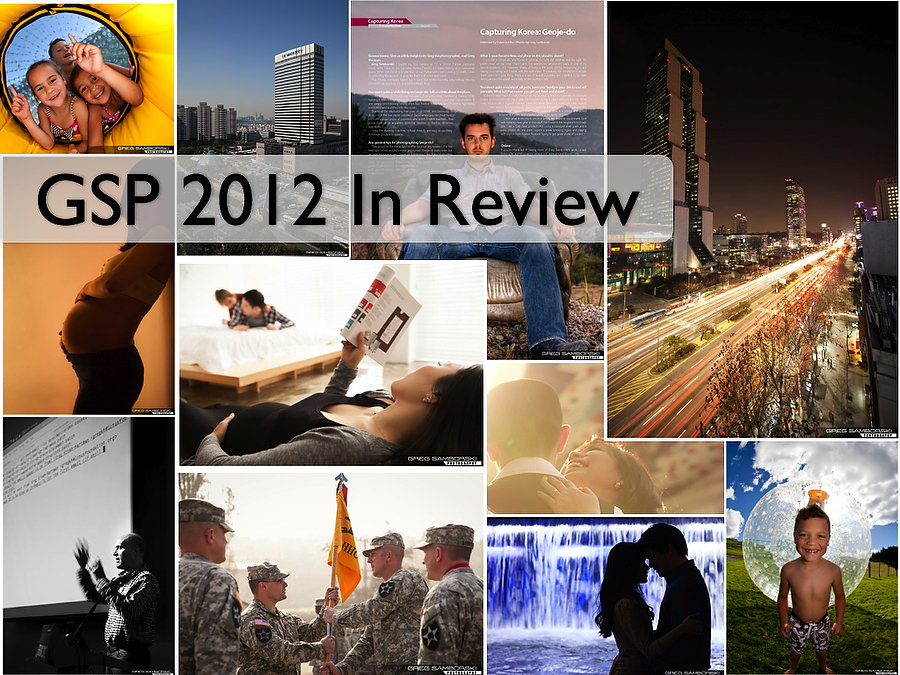 A little over a year ago I decided to make the move from photography as hobby to photography as a business.  With a wife, one-year-old daughter, and a single income, I wasn't about to abandon my day job as a full-time professor at a local university.  Instead, I planned a slow transition, building my business, website and client base one weekend at a time.
A year later, seeing all the Facebook 2012 Year in Review stories popping up in my news feed inspired me to do one of my own… manually.  I dug through every GSP photo shoot of 2012 and sifted out the good stuff.  I feel some of the photos below are my best work; others represent milestones.  All were shot from the heart and to the best of my abilities at the time.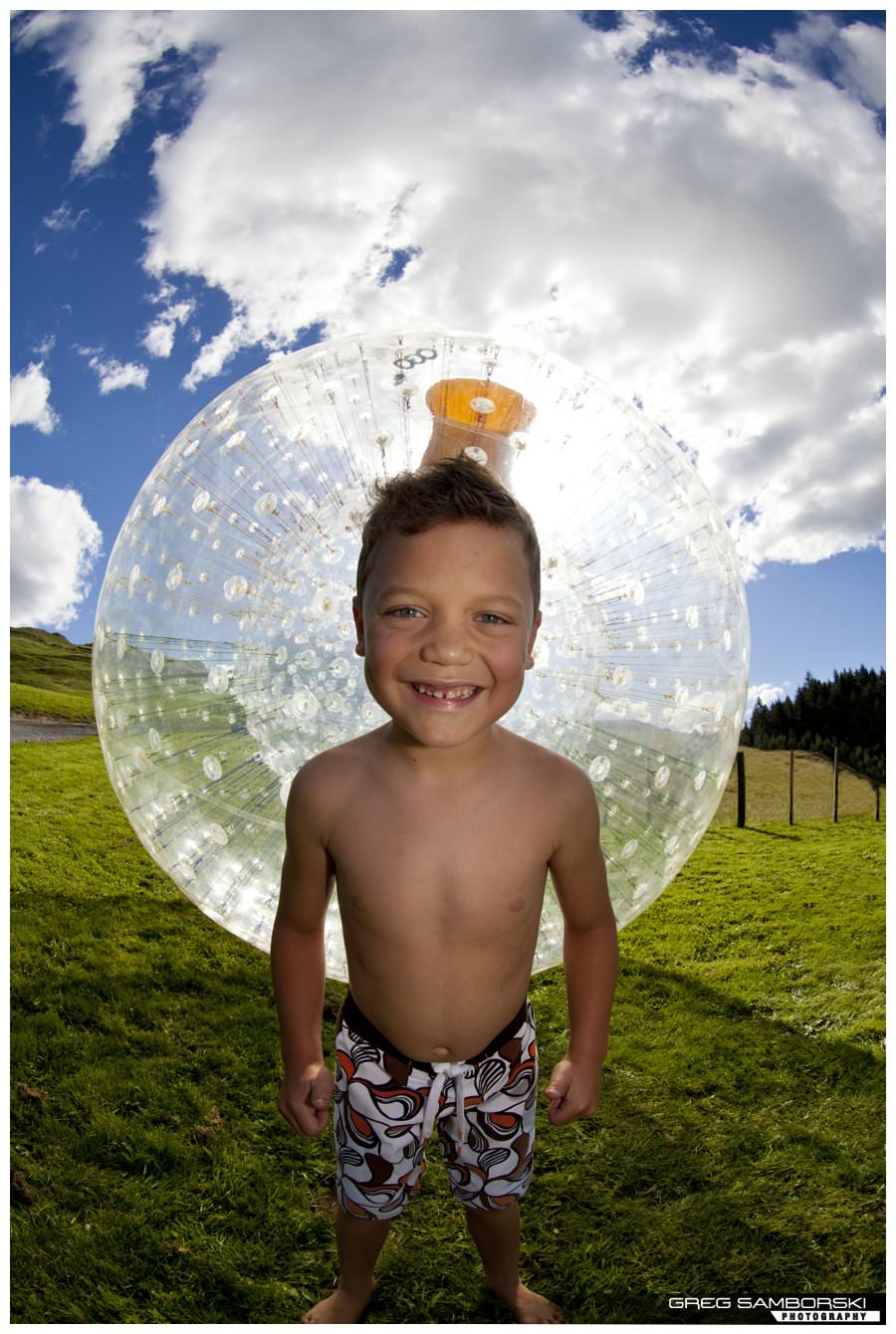 Twenty-twelve started off brilliantly.  In February, Andrew Akers, inventor and operator of OGO, brought me over to New Zealand to take pictures of his giant balls 😉  From a photographic point of view, OGO's are essentially giant reflective spheres and reflective spheres are considered to be amongst the most challenging objects to light and photograph.  It was my job to get clear images of people having heaps of fun inside these rolling, water filled, steamy, reflective, spheres.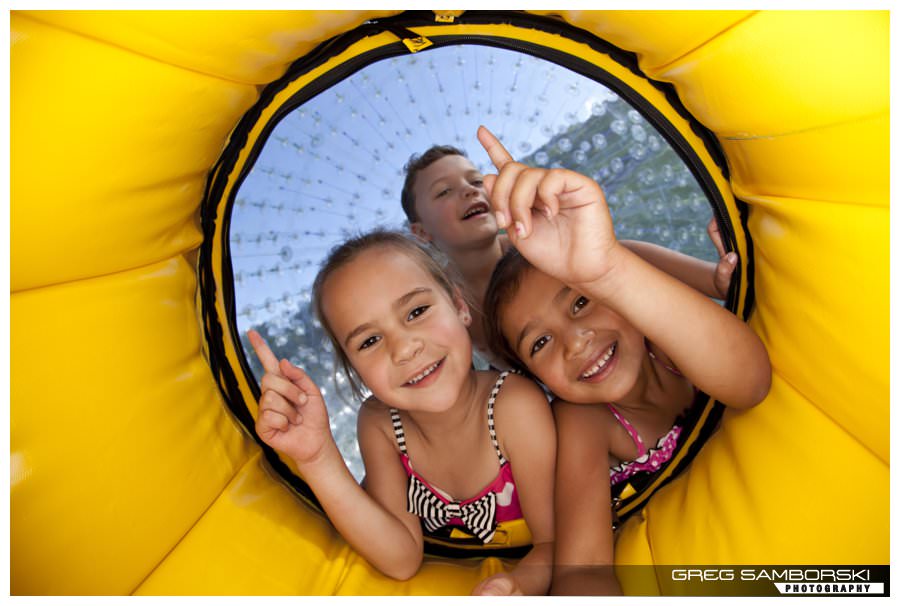 The OGO shoot in New Zealand was so utterly awesome it landed two spots on my top-twenty.  It also spurred me to add a new toy to my toolbox, an Orbis Ring Flash (used in both shots).  This big, cumbersome, goofy looking chunk of plastic was, and still is, worth all the trouble.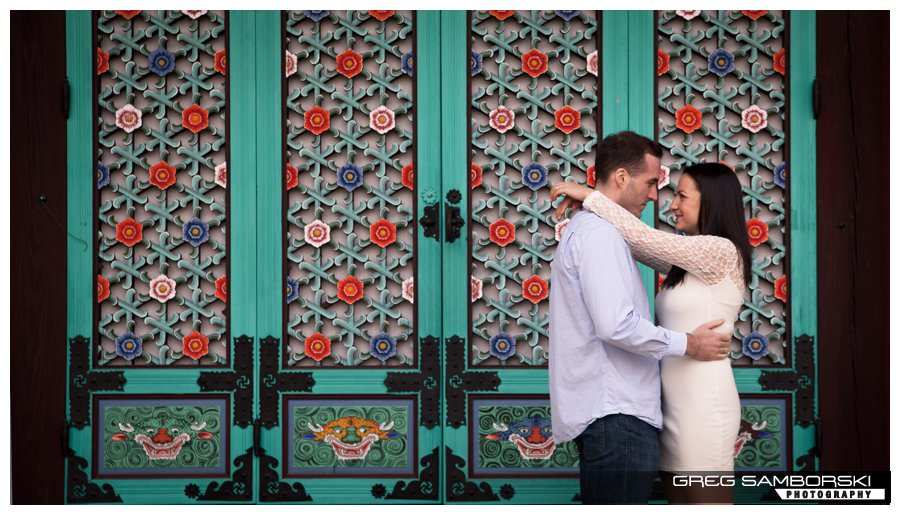 In March I shot my first engagement session with Megan and Ethan (pictured above).  Nine engagement sessions later I now feel a whole lot more confident directing and have added florist Choi Hyun Mi and makeup artists Natasha Che and Ilse Craft to my team.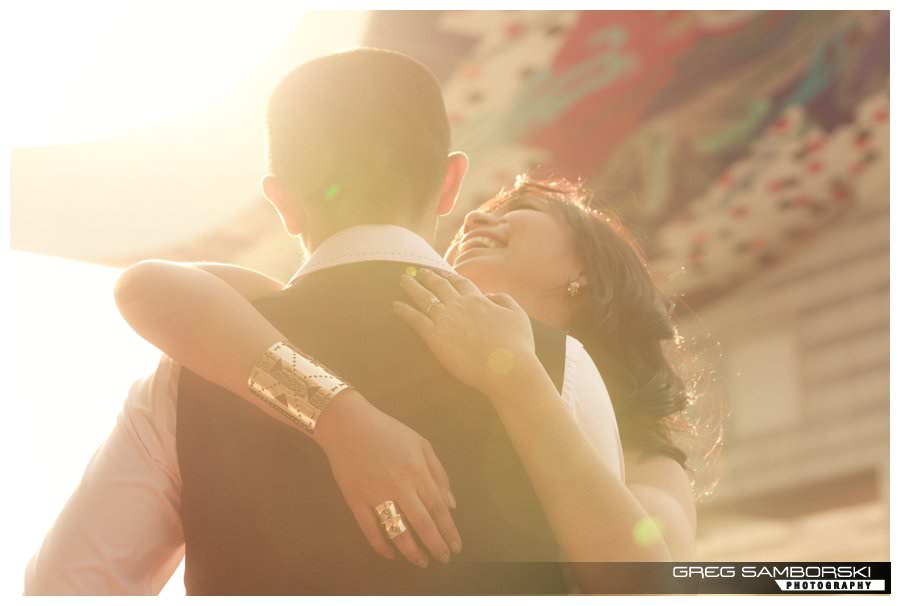 April landed me my first international clients — that is, clients who were visiting Korea wanting Engagement photos.  Tobey + Shun and Eva + Michael came in from Hong Kong, followed by Krystel + Lloyd (pictured above) and Ces + Raffy from the Philippines.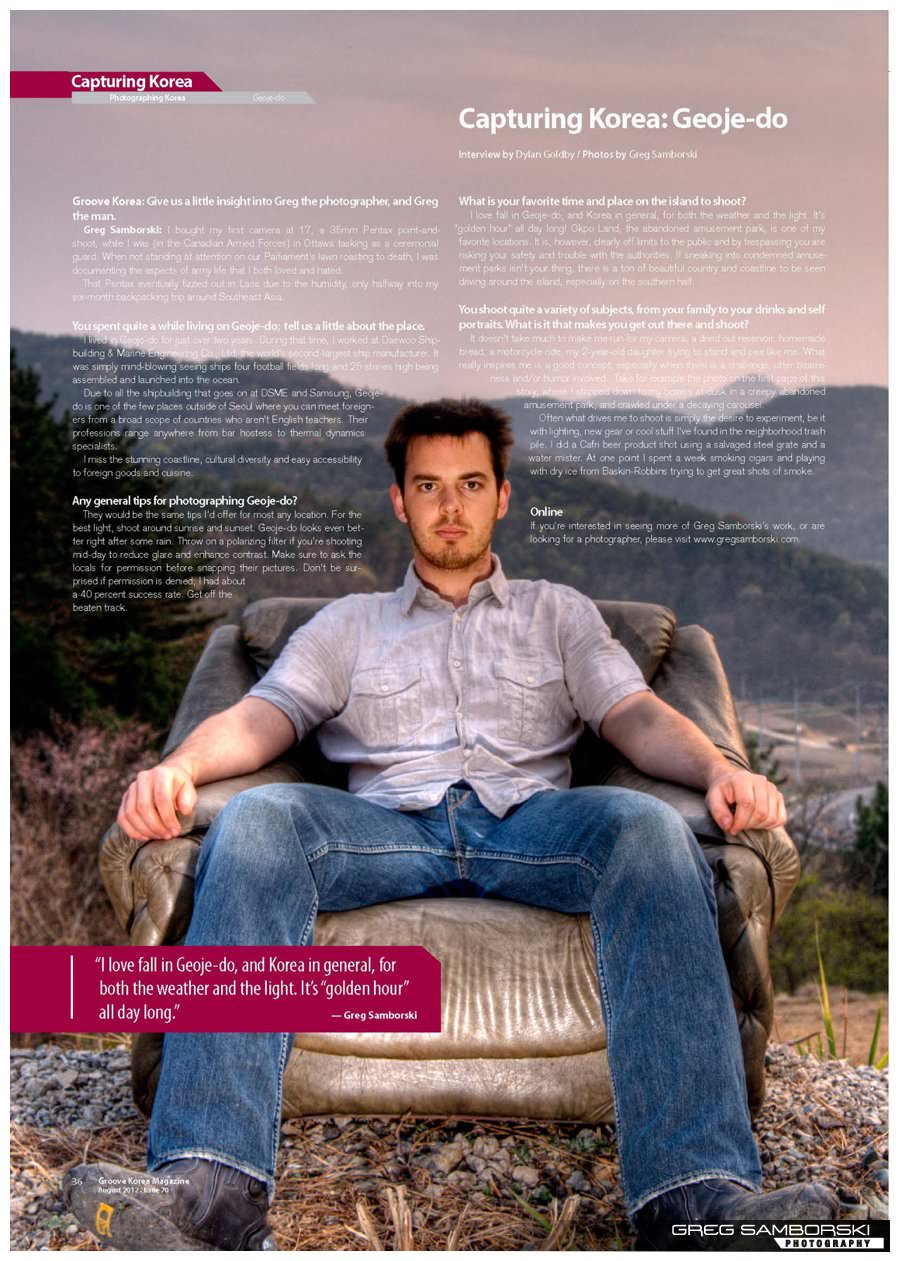 Spring was filled with engagements and in August I was published!  Dylan Goldby from Groove Korea contacted me for a photo feature and interview about photography around Geoje-do, an island where I spent two years living, working and shooting.
Since Groove, I also landed a short part playing myself, in a KBS TV special they were doing about "Healing Places" in Chungcheongnam-do.  Benny from Zero Place, (an amazing bed and breakfast right near our home) and Hyunmi and I have been working together to integrate their location, her floral skills and my photography into a single package for our customers.  Finally, I did one quick phone interview for an EBS radio show discussing a woman who was modelling with a scarred face.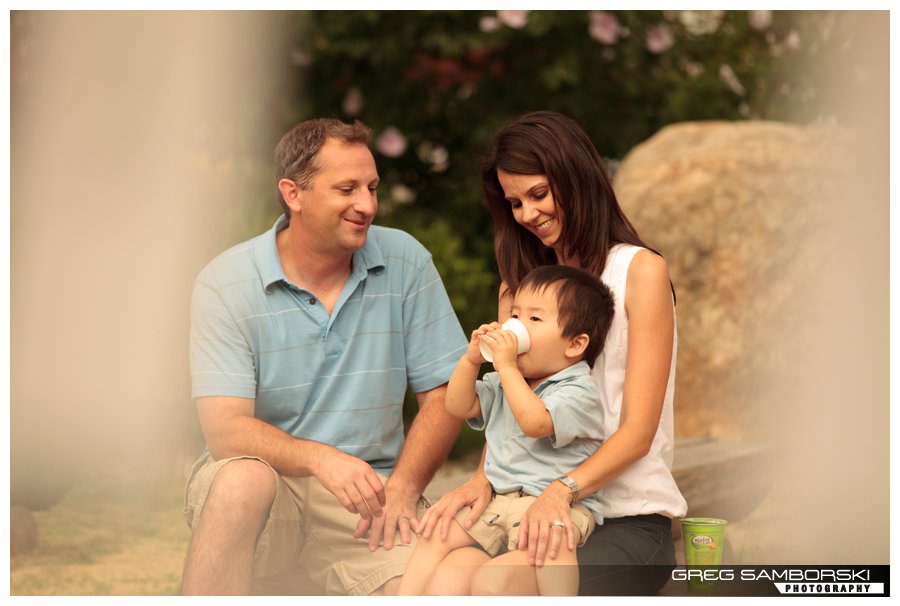 Without warning, August and September brought a barrage of adoption photography.  It all started with Julie Jacobs, the first person to contact me about photographing an adoption in Korea.  Julie and her husband Rob really liked their images, and word spread like wildfire.  They referred at least five other adoptive families to me in the coming months.  Sadly, my day job teaching at a local university meant I couldn't shoot ANYTHING from Monday through Thursday.  From the fifteen or so inquires I had, I could only cover three.  I did pass some clients along to fellow photographers Dustin Cole, Dylan Goldby and Romin Lee which was a way to start establishing a photography network.  Korea has since implemented new adoption laws which have slowed international adoptions to all but a trickle.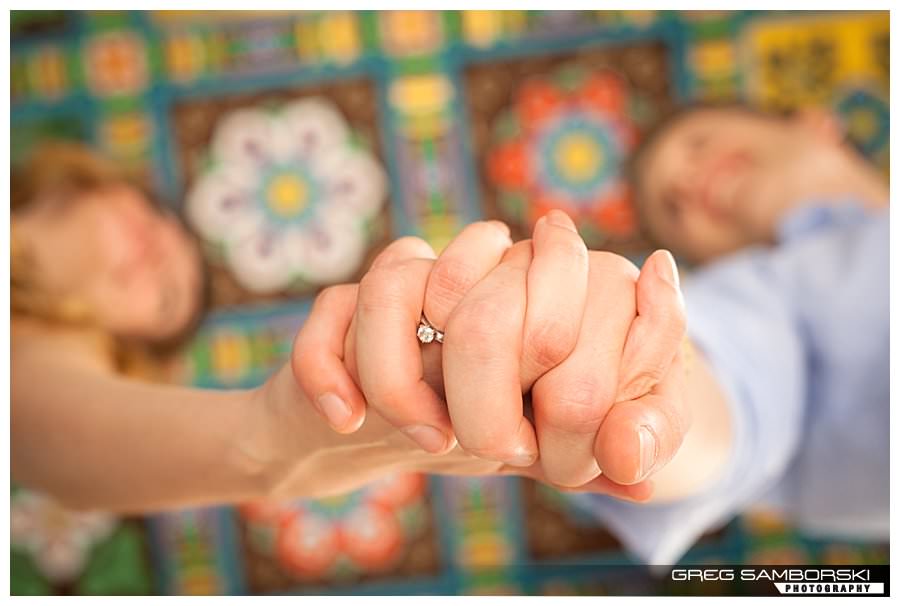 Karolina + Michael's engagement shoot was a nice switch up from the norm.  They wanted shots done at the COEX aquarium which presented lighting, reflection and colour challenges I was eager to overcome.  The aquarium shots turned out well but I ended up using the photo above because it's a nice switch from my usual angles and colours.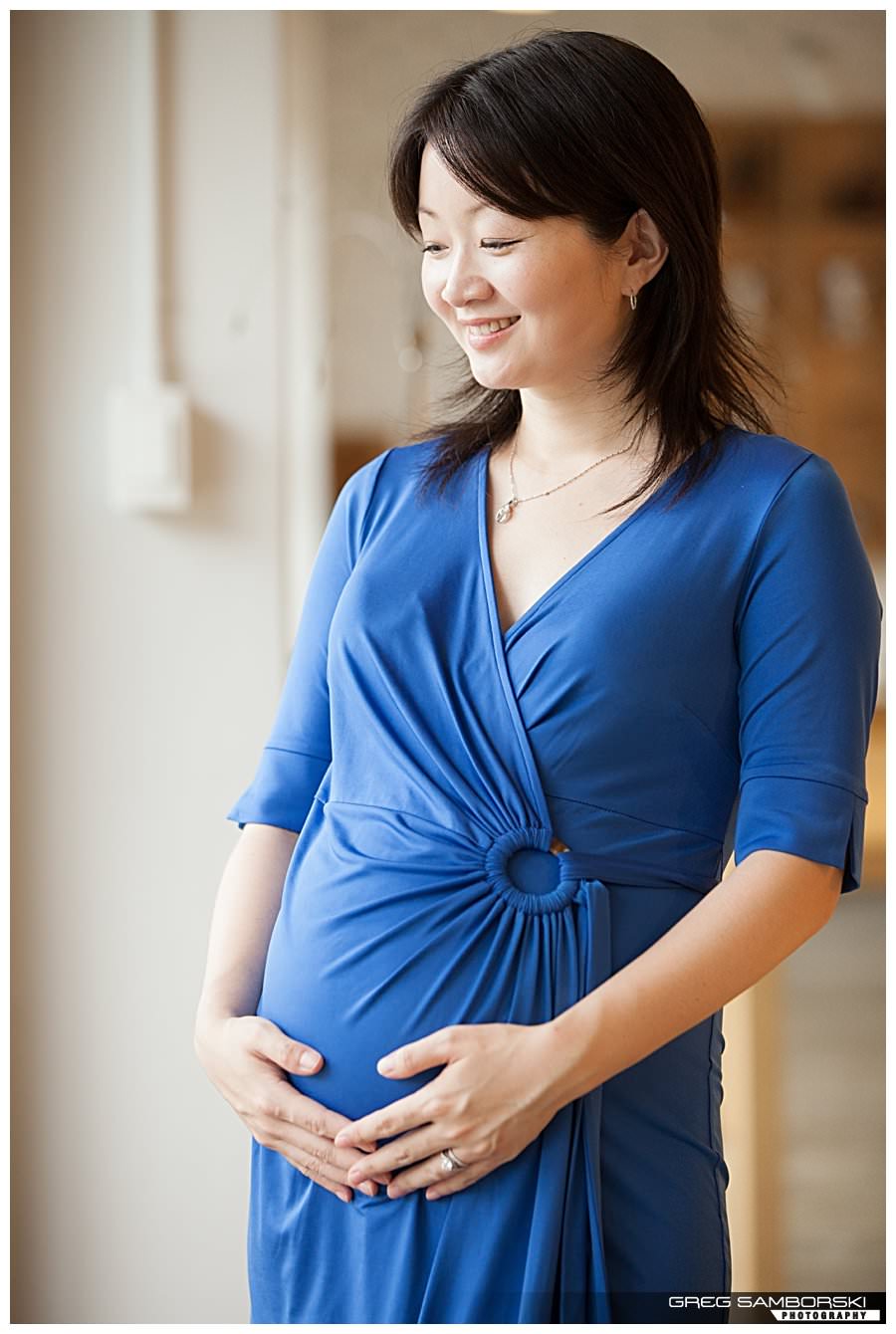 With fall came maternity shoots and I never thought I'd enjoy them so much.  Perhaps being a father myself allows me to appreciate it.  Moms are glowing and it's a beautiful time to commemorate.  The shot of Angela above is special for a couple of other reasons as well, it marks my first collaboration with Zero Place and the first time my client has traveled one-and-a-half-hours south to meet me.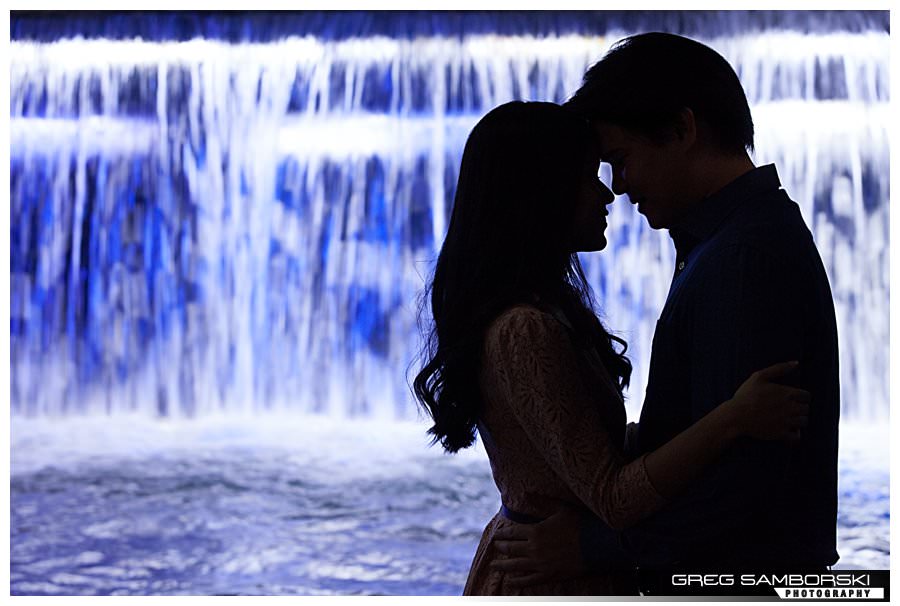 In September I photographed my first night engagement shoot with Ces + Raffy.  This time I wanted my photos to be more than just a collection of nice poses in pretty locations — I wanted a story.  To me a story makes a photo shoot look a whole lot more authentic.  Together we hashed out a date scenario where they would visit a temple together, grab a drink in Insadong and end the night with a walk along the Cheongyecheon River.  The cool thing about it was that it wasn't really an act, I was just the third wheel with a camera on their date.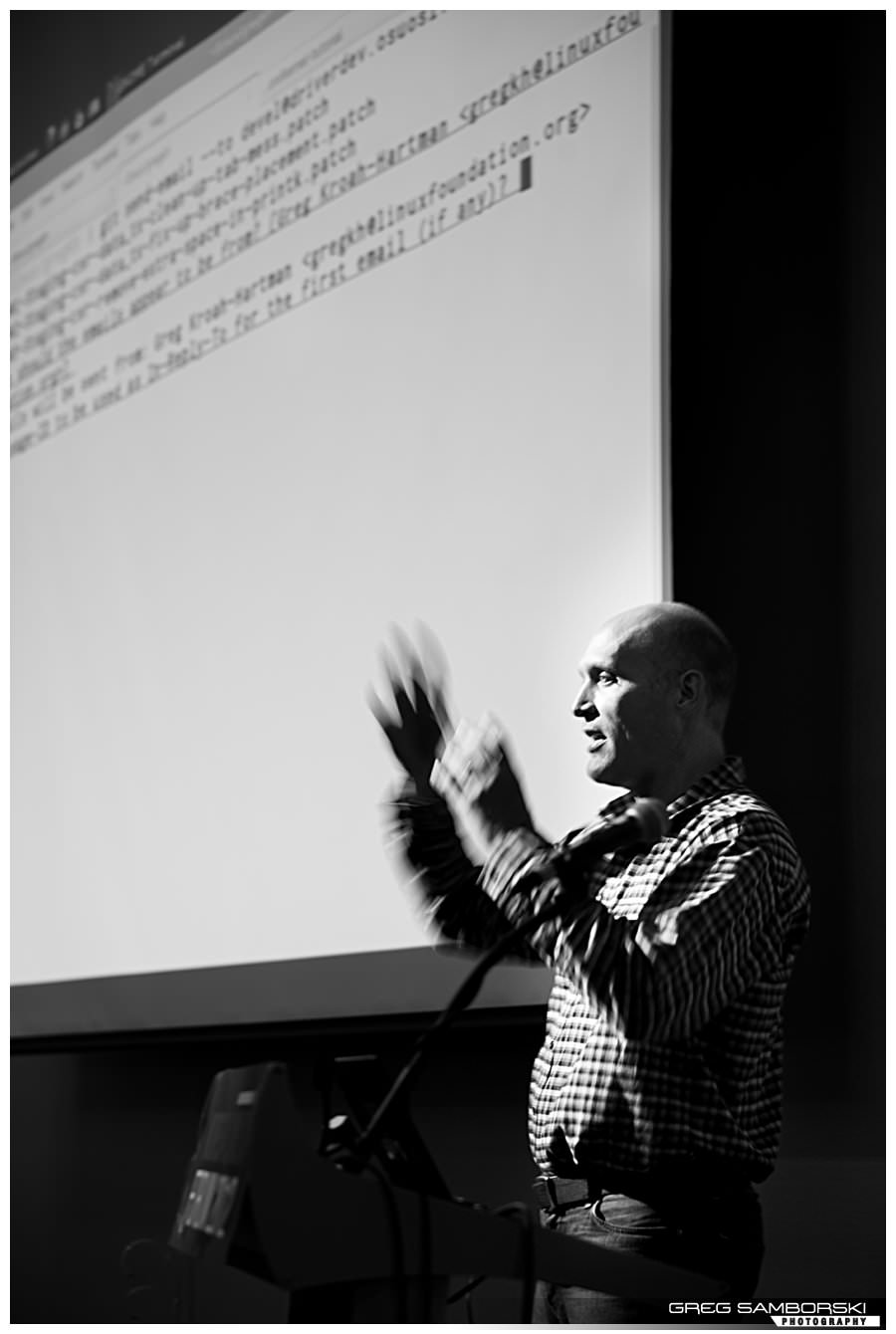 In October I was contacted by The Linux Foundation to cover a four-day conference they were hosting in Seoul.  I could only cover the last day, so I teamed up with Dustin Cole who shot the other three.  This was my first "event" and I loved every moment of it.  It was refreshing to be the fly on the wall for a change, to document a story I had little or no control over.  Then there were the perks too: as much Korean beef as I could eat, beer, wine, gifts from the sponsors, entertainment and, of course, eight hours of lecturing on Linux!
It didn't take long — maybe fifteen minutes — before photographing a person on a stage at a podium in front of a screen in a dimly lit room got OLD.  My mission became to try and capture the presenter's personality in a photograph.  Greg Kroah Hartman (above) was the most animated speaker that day so I slowed down the shutter to show this.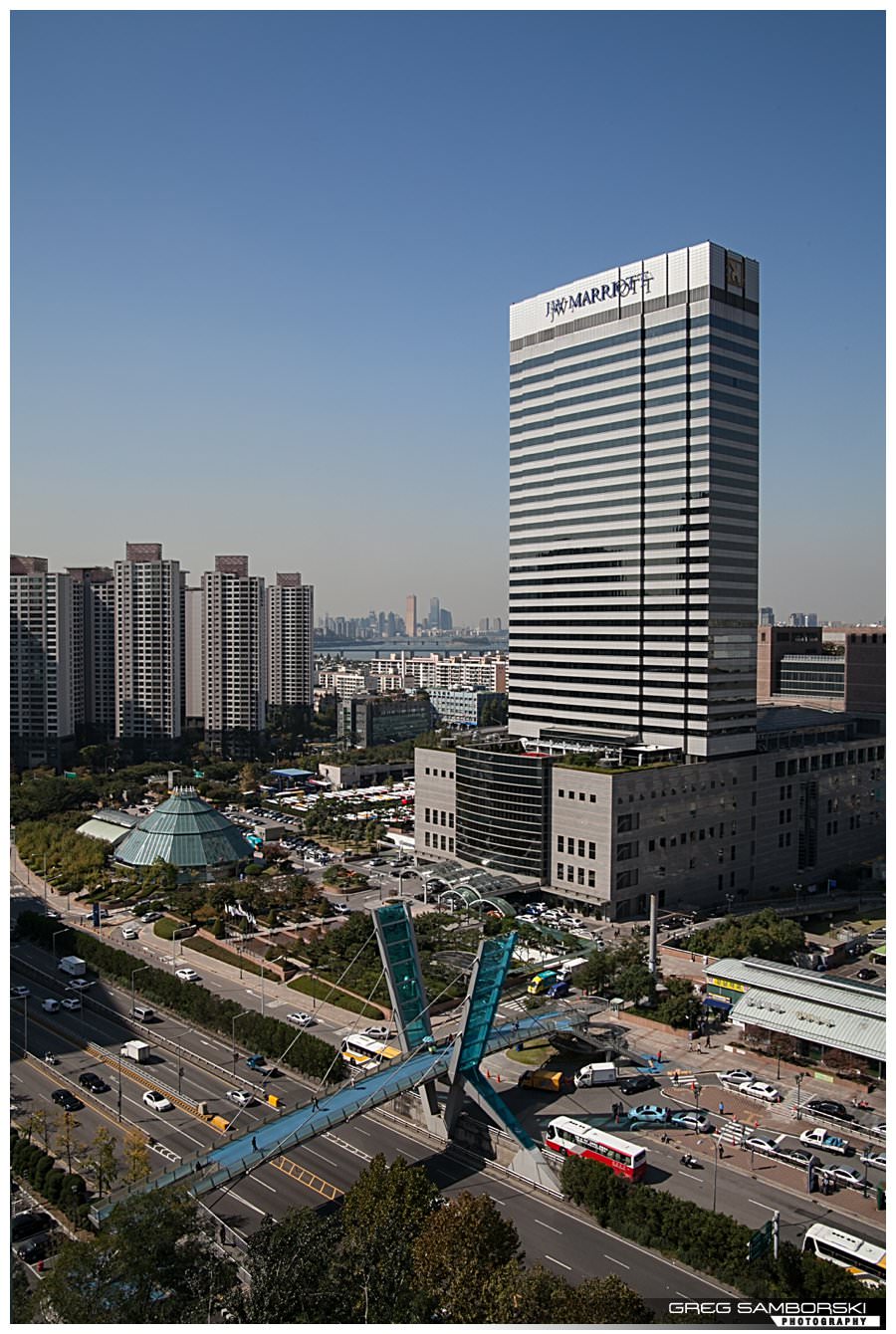 At lunch I stepped out to get a shot of the Venue, the JW Marriott, which ended up being one of my favourite cityscapes to date.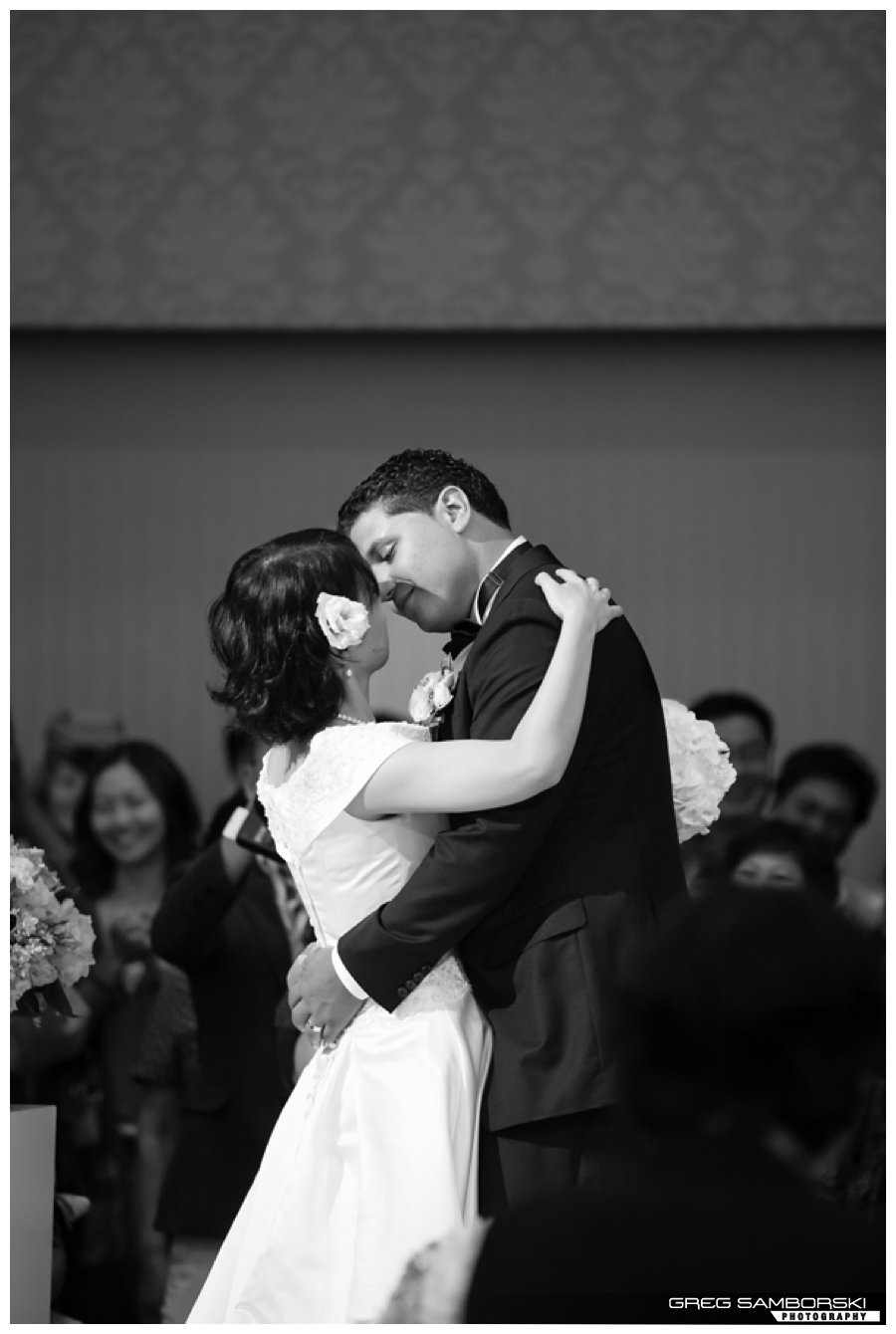 In July my coworker John, and his wife Jisun, asked me if I could do them a favour and photograph their wedding.  I agreed to the shoot even though I despise wedding halls.  Not only would I be helping a friend out, I was in the fortunate position of being able to shoot only what appealed to me knowing the wedding hall photographer would cover all the standard stuff.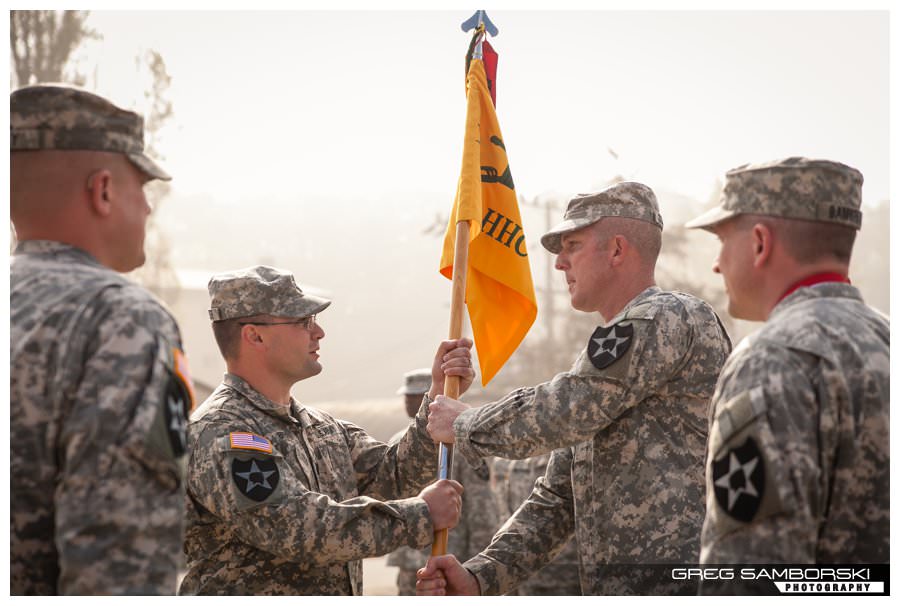 In October I added the US Army to my list of clients.  Lance Brender asked me to photograph his change of command parade which later led to me photographing one of First Tank's "Dining Out" events in December.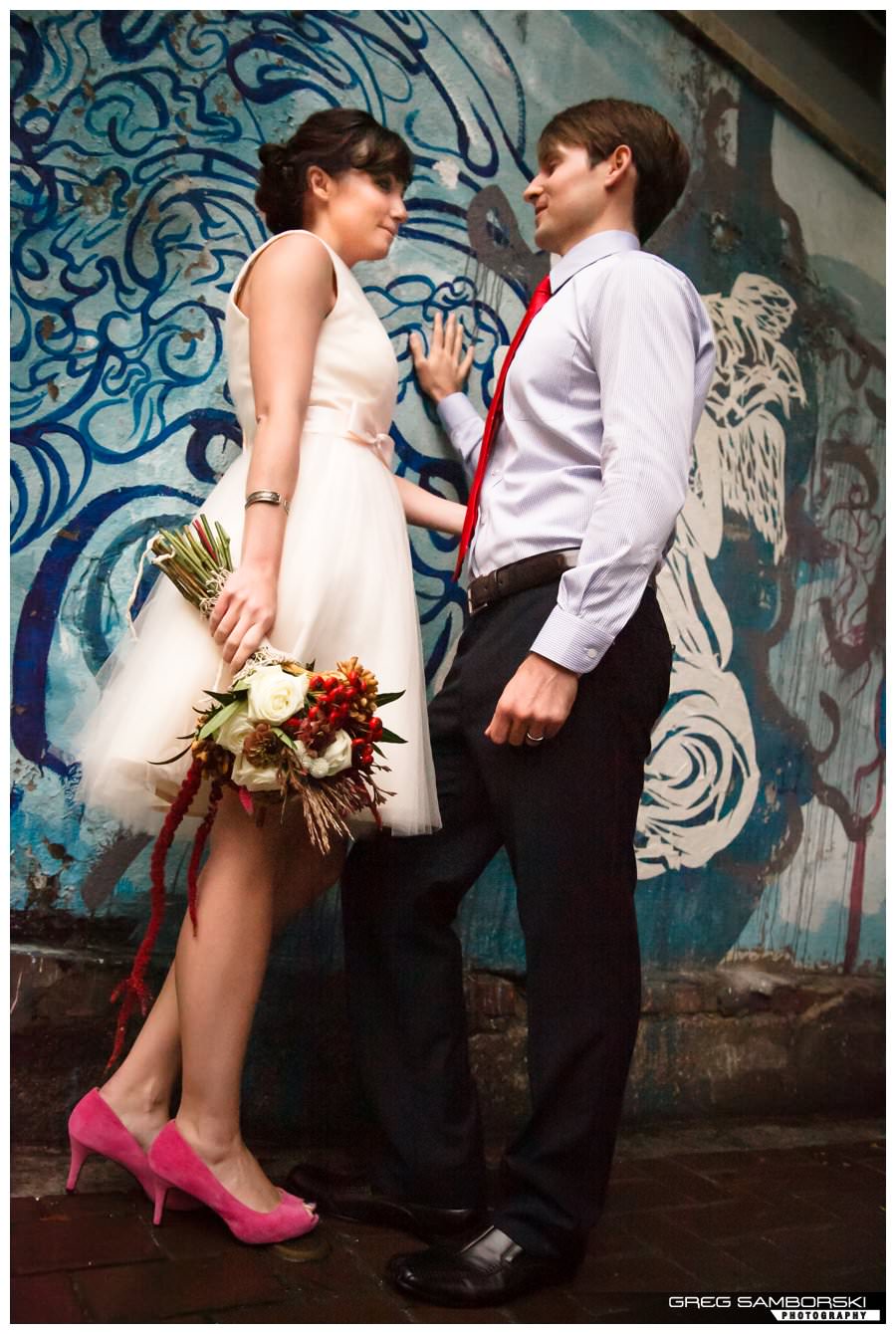 Rachel + Daniel's Engagement shoot is noteworthy for a number of reasons.
1. It happened on one of the most miserable days of the year and the dark, dreary, rainy day didn't stifle their enthusiasm one bit.
2. Hyunmi's bouquets were getting exponentially better with every engagement.
3. I got to work with my first makeup artist, Ilse Craft.
4. Rachel and Daniel's adventurous personalities, coupled with very un-engagement-like weather, allowed me to capture scenes completely different that anything I'd done before.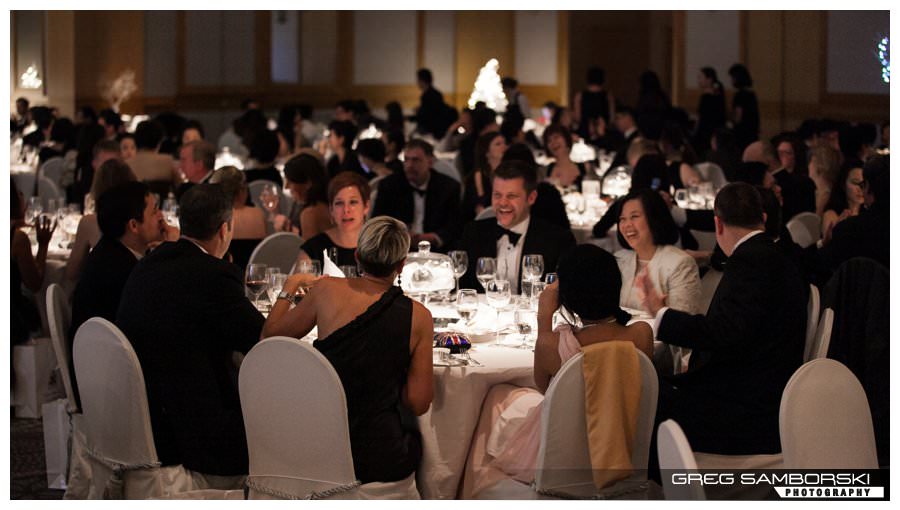 The Dulwich College Christmas Ball in late November marked my initiation into photo-booths / on-site printing and working with a partner.  There was no way I could run the photobooth and cover the event alone, so I teamed up with fashion shooter Jessica Hollingsworth.  Together we rocked that party, and then another, a few weeks later.  Thanks for all the help Jessica 🙂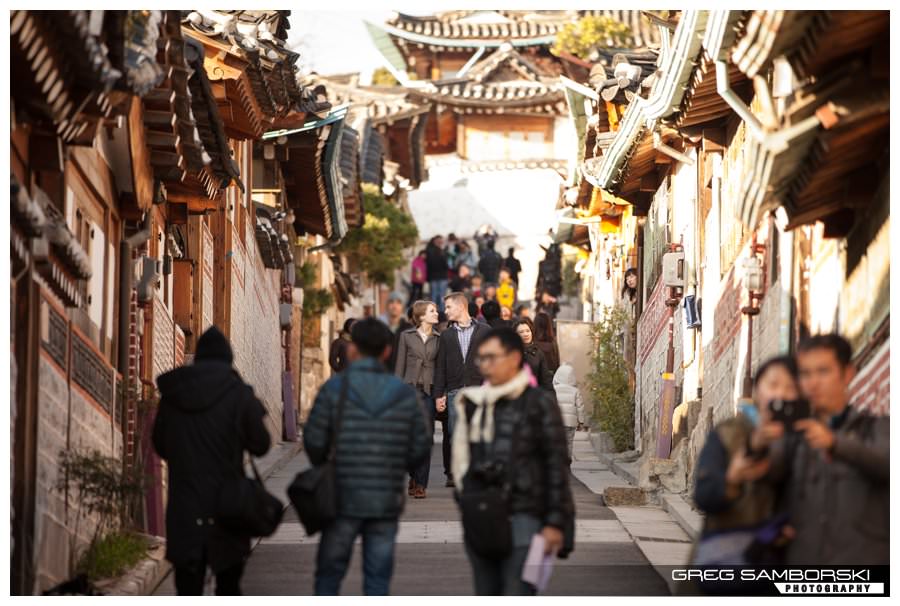 Justin + Emily's Engagement shoot was plain AWESOME.  Begin by having makeup artist Natasha Che work her magic on an already photogenic couple, then stroll around Seoul Hanook Village on a beautiful sunny winter day.  Already you have most of the ingredients needed for a successful photo shoot.  This shoot was different for me.  I felt a confidence I'd never felt before, which allowed me to follow my creative whims without hesitation but also alerted me as to when I should abandon ideas that just weren't going to work.  It also allowed me to take my time and think more methodically about every frame.  The result was a few hundred RAW photos I would have been happy sharing straight out of the camera.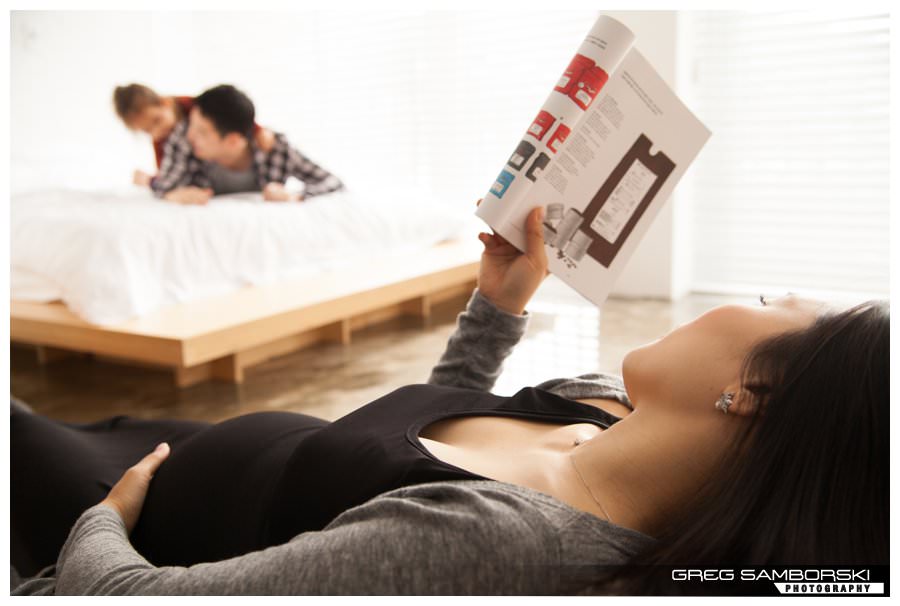 Meet Choi Soona, my sister-in-law and eight months pregnant.  It wasn't hard convincing Soona + Jin Won to book a night at Zero Place for some R&R and a maternity shoot.  I've shot some of my best work when working for free.  I suspect it's because I feel totally entitled to shoot for myself.  The fact Soona and Jin Won are family made for a very comfortable, natural feeling photo session.  Hyunmi's assistance with hair and wardrobe was icing on the cake.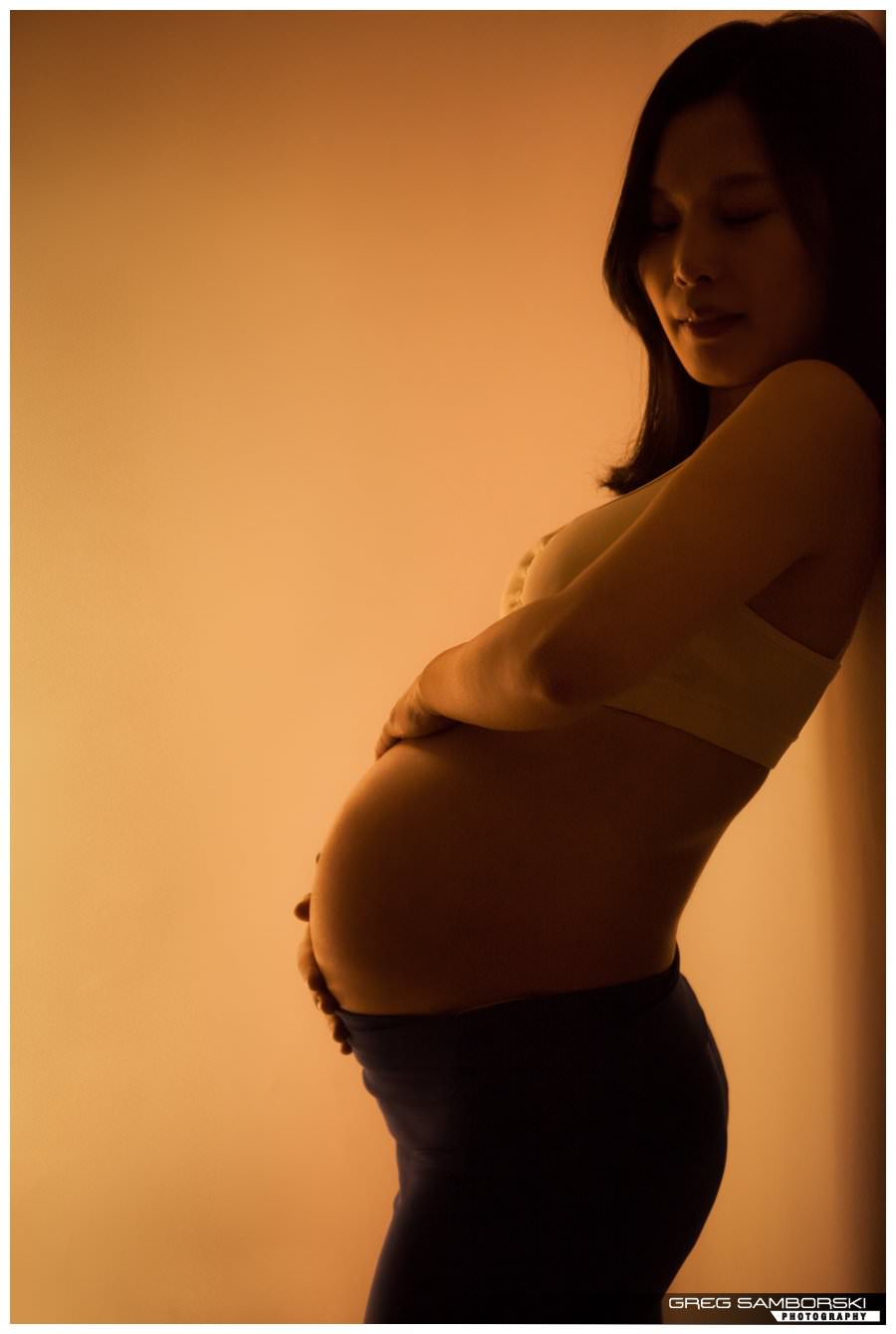 Shooting with Soona & Jin Won at Zero Place went so well I had to include include this second shot, one of my favourites from our session.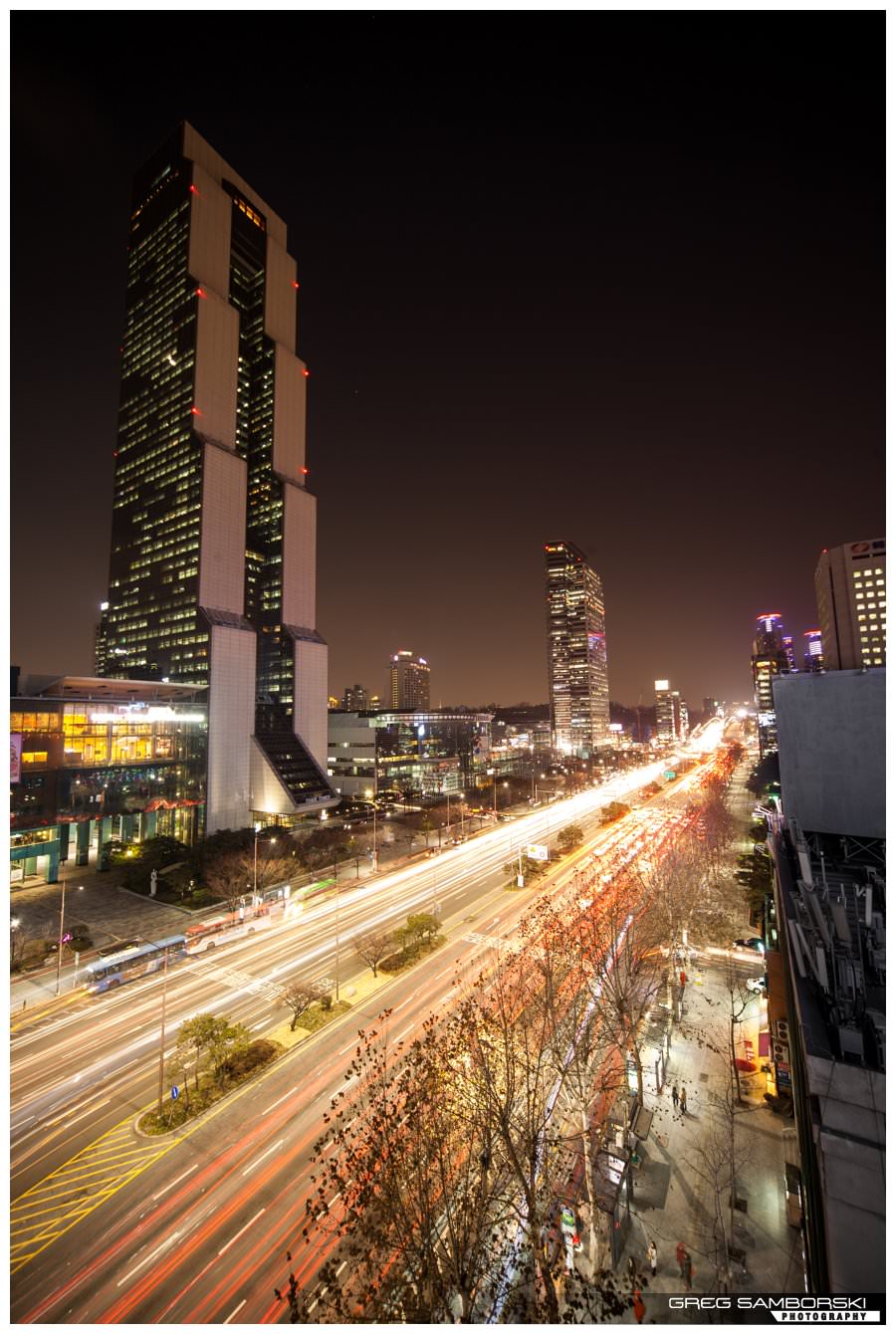 As if I hadn't had enough diversity in my first year of business shooting engagements, weddings, maternity, adoptions, families, events and editorials — a Swedish company by the name of MiR approached me with an architectural "photo mission".  It was unlike any assignment I've had before.  I worked solo from dawn to dusk, deep house pumping in my headphones the whole time, as I followed their maps and 3D renderings to get the exact shots they wanted (This was an extra angle I threw in for them).  Hopefully when they complete their rendering, they will give me the go-ahead to blog about it soon!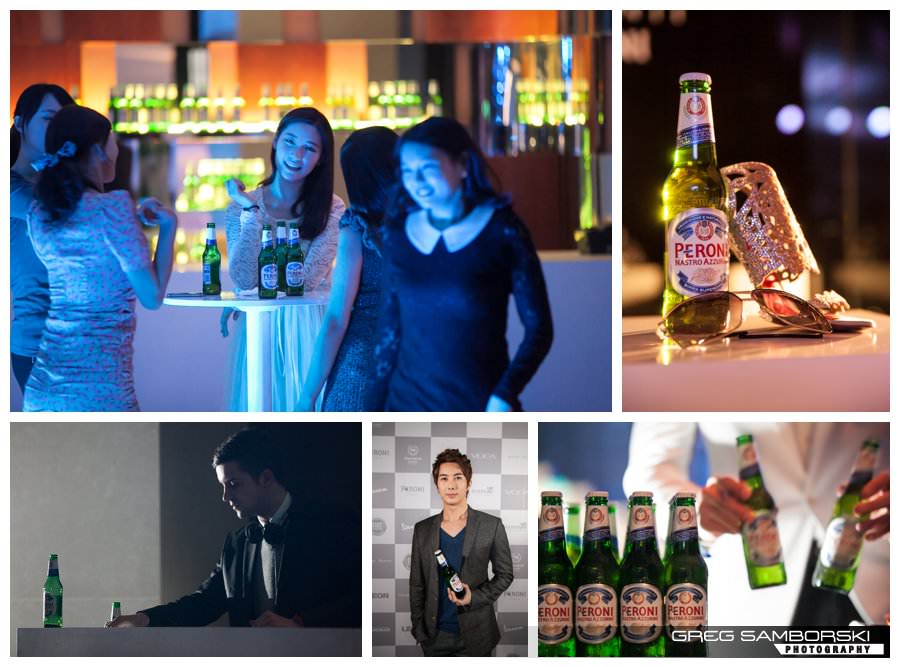 2012 ended on a high note with me covering the Peroni Italian Style Icons Night at Clock16 in the Walker Hill Hotel.  This event differed greatly from previous ones for a few reasons:
1. Rather than dim, yellow-y conference hall light like that of the JW Marriott I had virtually NO LIGHT at all.
2. The focus was on PERONI, thus ensuring branding was present in my images was an essential part of the job.
3. I had the pleasure of listening to great music and drinking delicious beer ON THE JOB!
I really enjoyed the marketing aspect of the assignment and working with the event staff to reach their objectives.  It felt good to contribute my knowledge of lighting to help make their displays look their best.  It was nice to hang out after the shoot for a change, and to dance, chat with guests and sip on a few a LOT of Peronis.
Looking back at 2012 I'd say it was a successful step into photography as a business.  Here's a quick breakdown in numbers: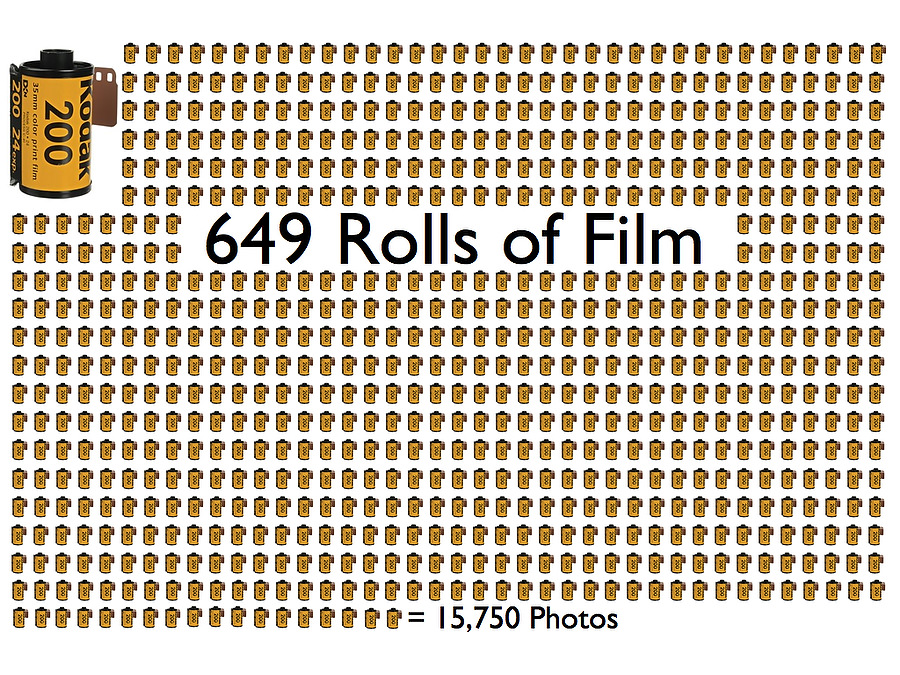 Photos Taken: 15,570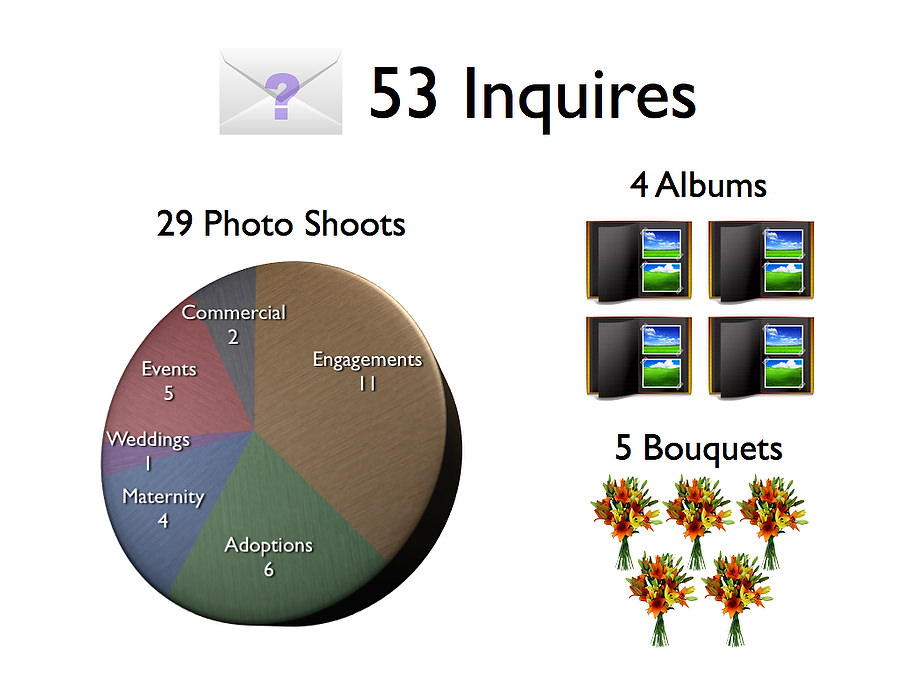 New Inquiries: 53
Photo Shoots: 29
Albums: 4
Floral Arrangements: 5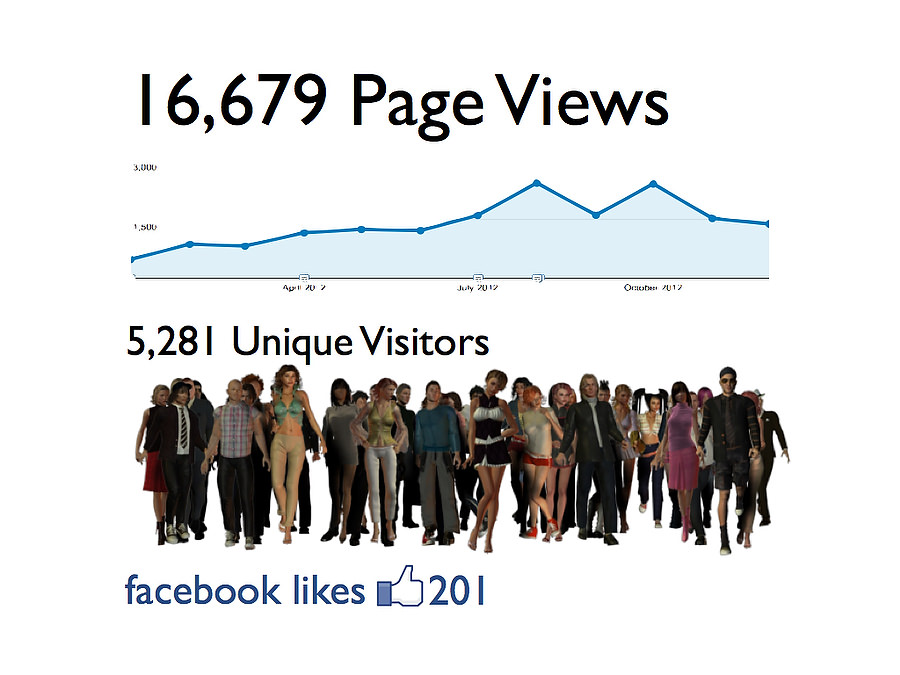 Page Views: 16,679
Unique Visitors: 5,281
Facebook Likes: 201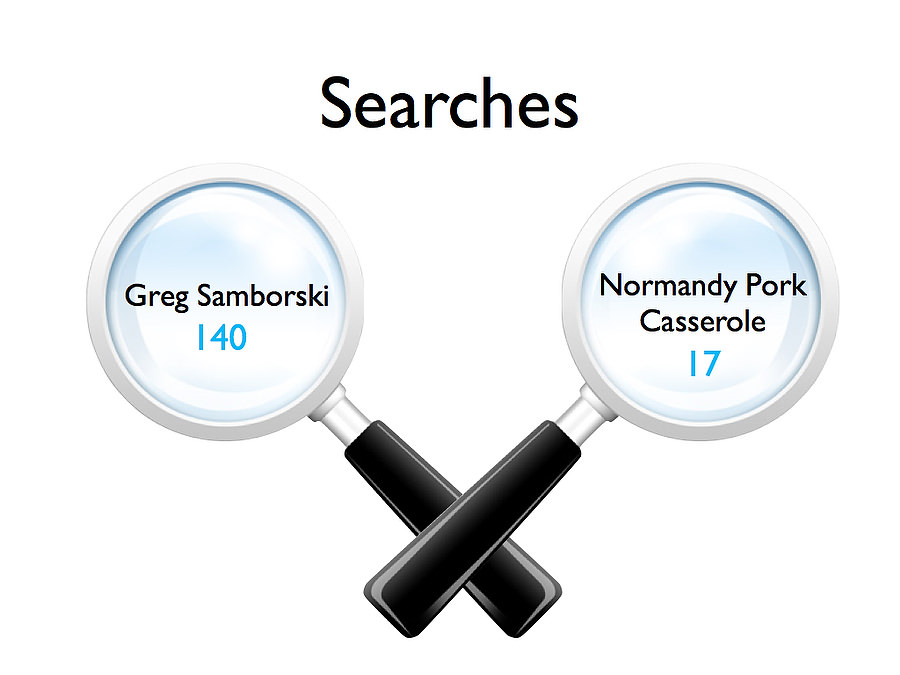 Searches for Greg Samborski: 140
Searches for Normandy Pork Casserole: 17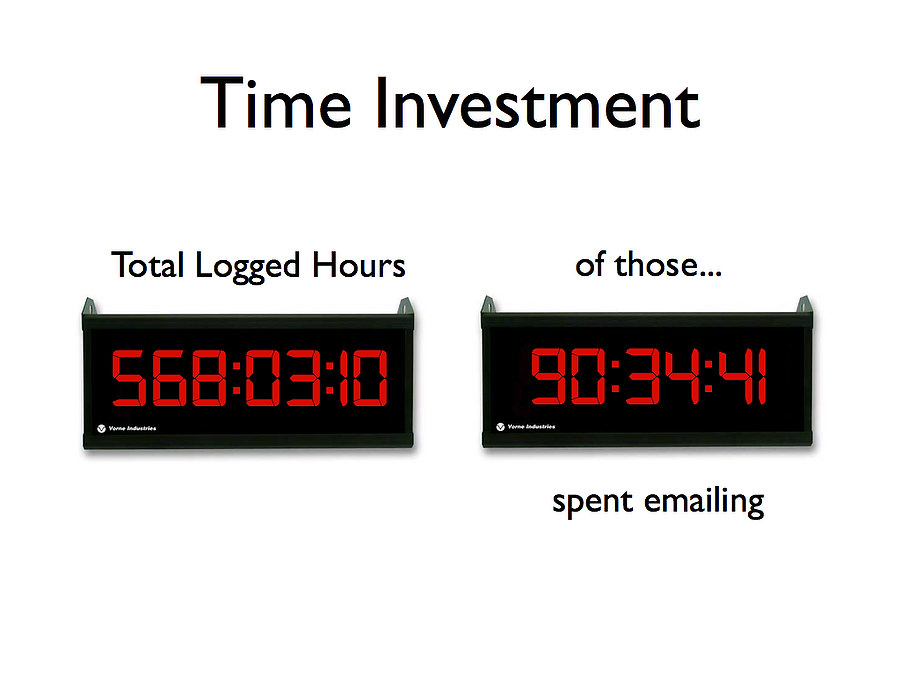 Total Logged Hours: 568:03:10
Hours Spent Emailing: 90:34:31
Times I said "One more shot!": Countless…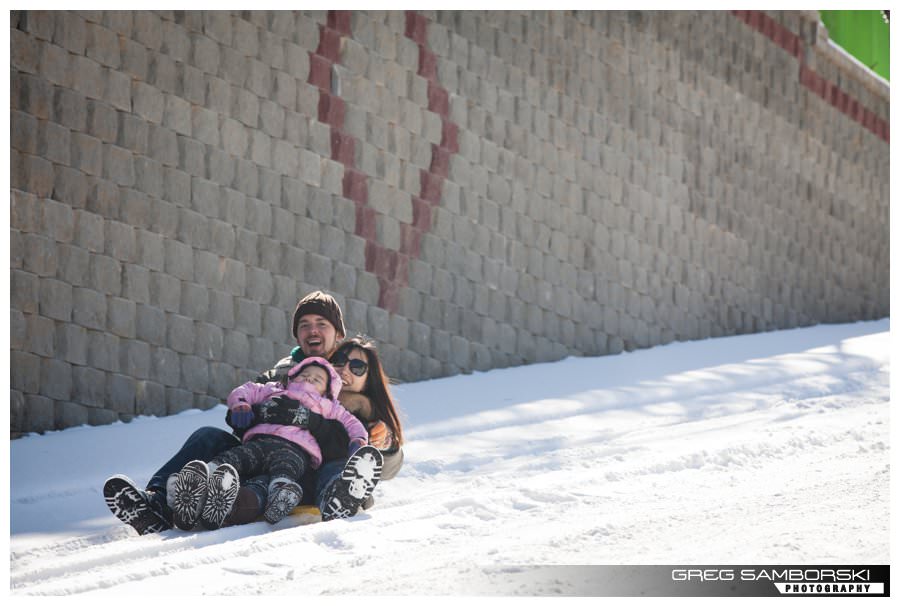 Of course, I couldn't have achieved all this without the help and support of my wife Hyunmi, in-laws, and daughter Chaka.  Everything I shot had to fit around my day job as a university professor.  That meant shooting on weekends, editing late at night and replying to emails 24/7.  Hyunmi has always been my biggest fan and critic and I can't thank her enough for her help in arranging flowers, albums, makeup, venues and printers.  A big thanks to my in-laws for always providing a comfortable bed, great food, a mandatory breakfast and never ending love for Chaka.
Plans For 2013
With a year of experience behind me, greater online presence than ever before and the beginnings of a solid client base, I expect 2013 is going to be even better.  2013 will provide me with experience and data needed to determine whether or not I can feed my family doing photography full-time.  I'm going to do everything in my power to make it work.  Other goals include:
-Specializing in a few key areas if photography, namely commercial, event, engagement and weddings
-Continuing to build and refine my website
-Catching up on some shoots from 2012
-Increasing Facebook likes to 500+
-Investing at least 5 hours a month into personal projects and education
-Spending a week at the beach, sans-laptop or iPhone, with my family
Thanks for reading.  May 2013 be a great year for you too.