Samcheongdong, Seoul Korea:  This time of year couples ask me if it's even possible to do engagement photos during winter in Korea.  Sure it is — BUT, you need to begin by thoroughly examining your expectations. Don't think that your going to get away with wearing your miniskirt and an open jacket without feeling and LOOKING cold. (Had I only known this back then.)  Keep in mind you may also appear somewhat out of place if you're sporting blue jeans and t-shirt while those around you are decked out in puffy jackets and hats.
So I always encourage my clients to bundle up REALLY warm.  Winter jackets, hats, mitts and boots may not be the most flattering garments, but they sure can make a couple look cute if a little thought is given to coordinating beforehand.  A warm couple is a happy couple and a happy couple is a photogenic couple.  Not only will you get better photos because you will legitimately want to stand closer to your plushy lover to stay cozy, you will also have a set of engagement photos that stand out from the crowd BECAUSE others couples are too scarred to try.
If cute isn't your look you can always go with a sleeker winter wardrobe.  Chances are very high though that there will be shivering and goose bumps.  If you go this route, take plenty of warmup breaks and have an assistant keep a big warm parka nearby to swaddle you in between shots.  Also, having a makeup artist like Natasha around to cover up those red noses and cheeks is gold.
More winter engagements… and a maternity shoot!
Now on to our couple.  Meet Sarah and Stephan.  A man in the streets making bubbles lit their hands on fire.  Book and engagement photo session with me and you might just be so lucky!   The three of us spent a crisp December afternoon in Samcheongdong together.  Note that they dressed very warmly and look very cute together!  When we needed to warm up we hit one of the many awesome cafes in the area.  The upstairs was flooded with soft light. Even this creature would have looked splendid in it!  After coffee and some cake we caught the golden glow of the setting sun over at a new museum.  There we did drop the jackets for a few moments just to get a different look and enhance their outlines for some shadow work I was trying.
Sarah and Stephen were a great couple to work with.  I'll leave you with some of their words: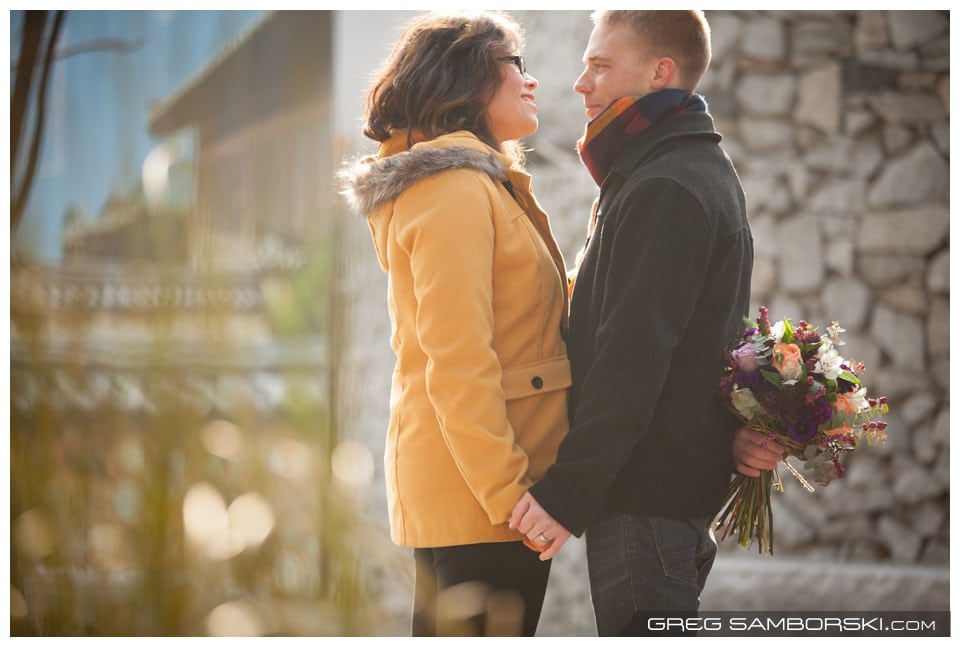 We met at work.  Stephen's job that day was to show me everything around the place, and how everything worked.  I fell on my butt right in front of him and it was embarrassing! But he helped me up like a gentleman.  We'd always talk to each other when we'd work together.  Chemistry is true to its word.  We snuck down to the basement one day and agreed to hug each other.  Every time I seen him, I would brush into him..I loved how warm he was.  It wasn't accidental haha.  Those moments started our story.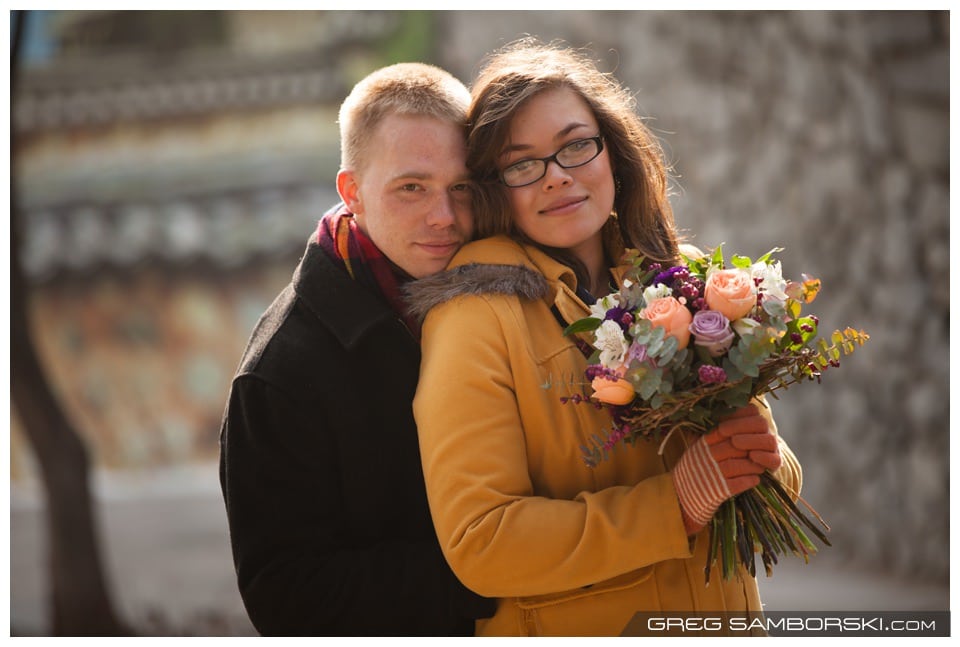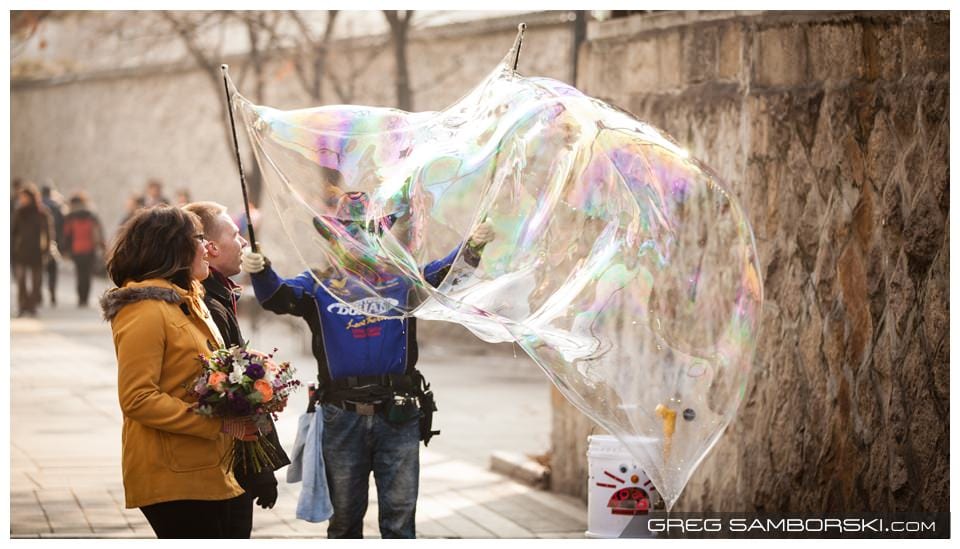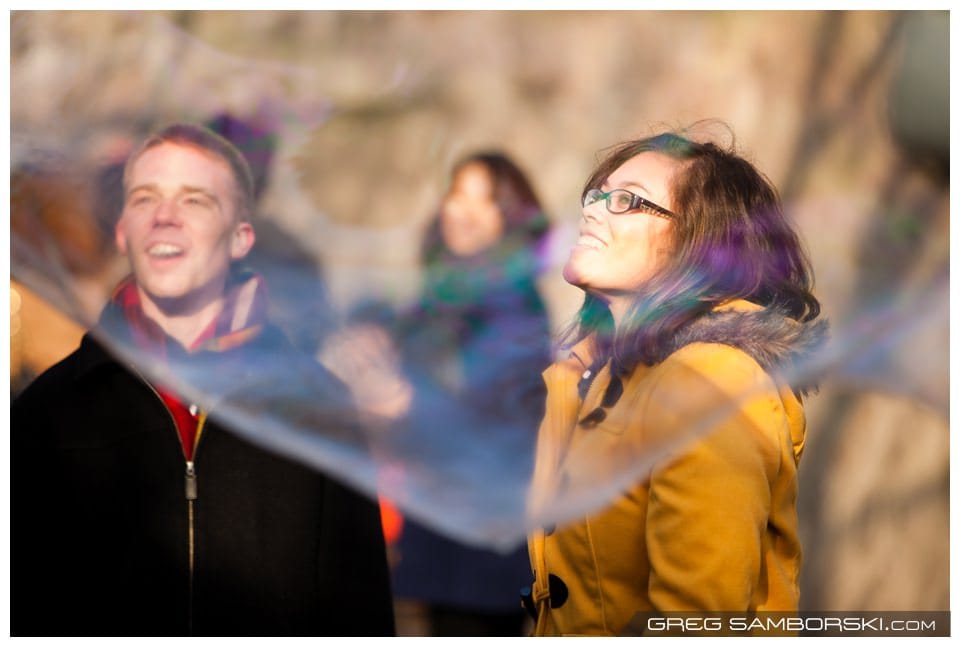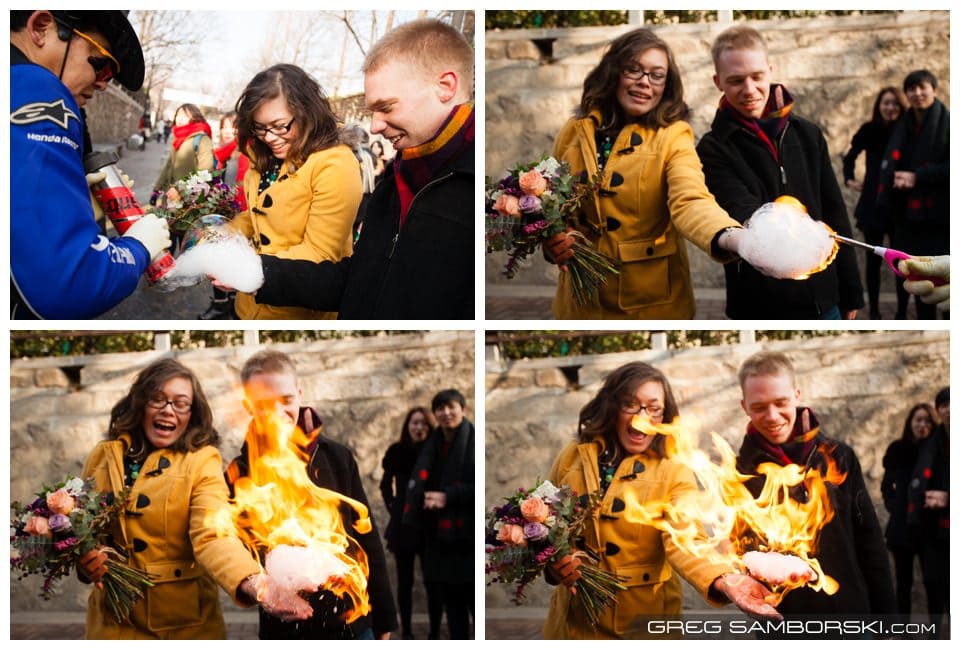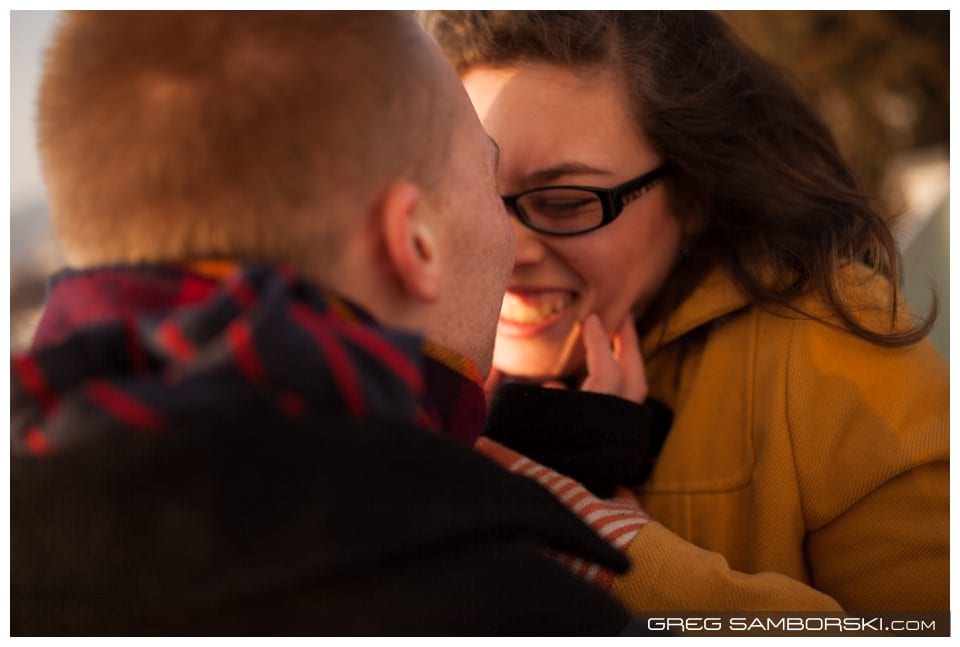 Every time I'd see him, I uncontrollably smiled and blushed.  I couldn't help but fall in love with that.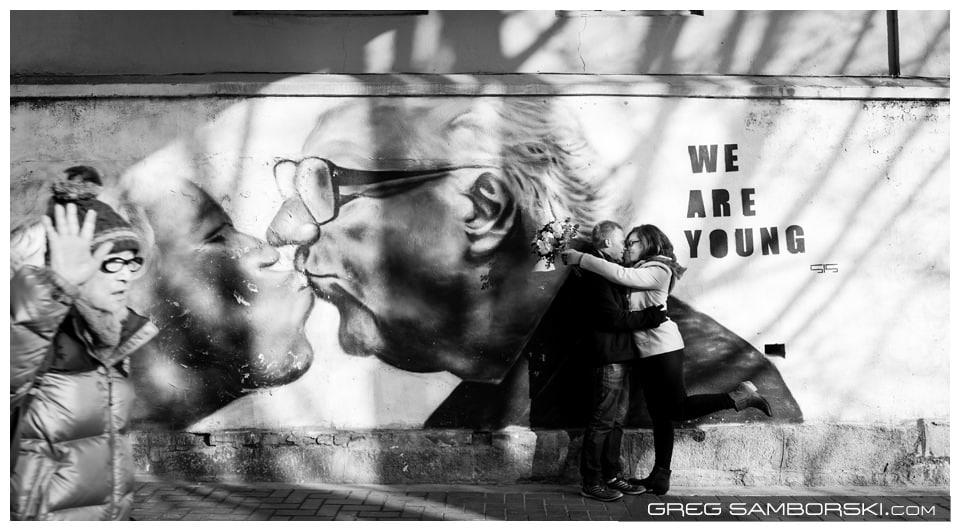 Every day when we worked together I would ask her to smile for me.  I love her smile.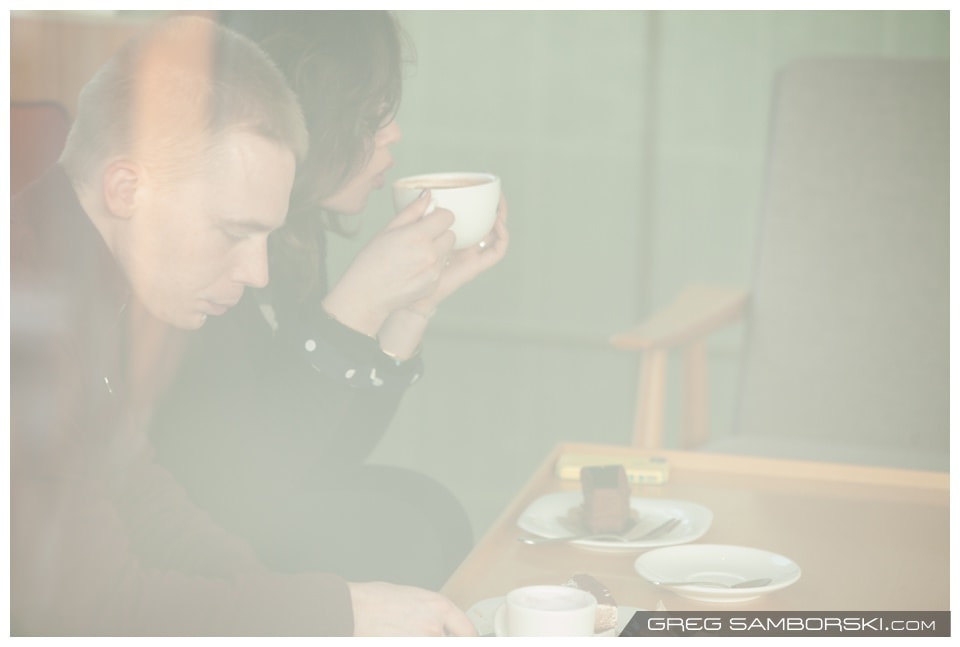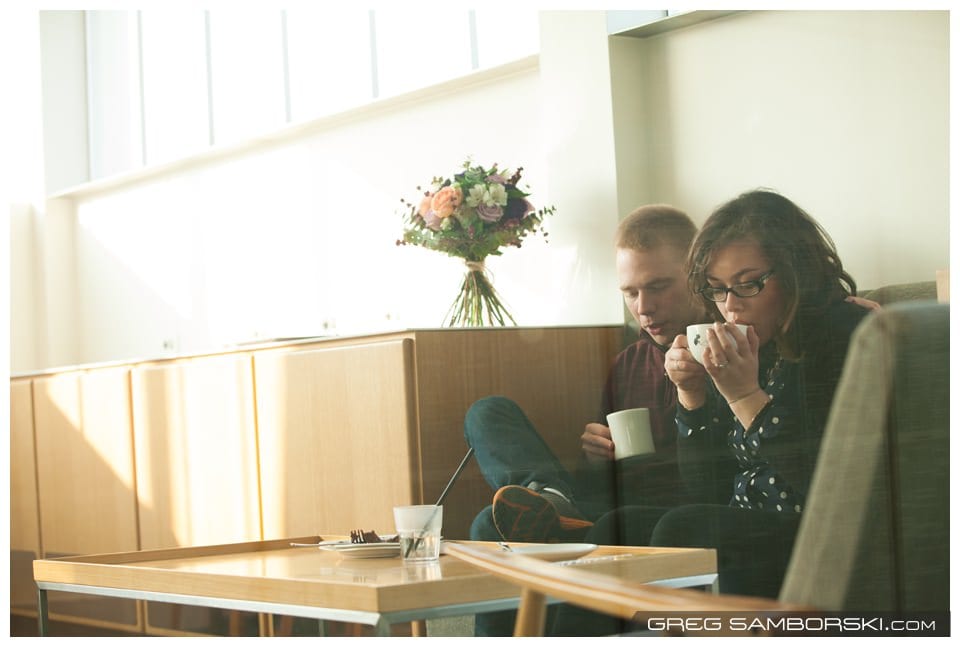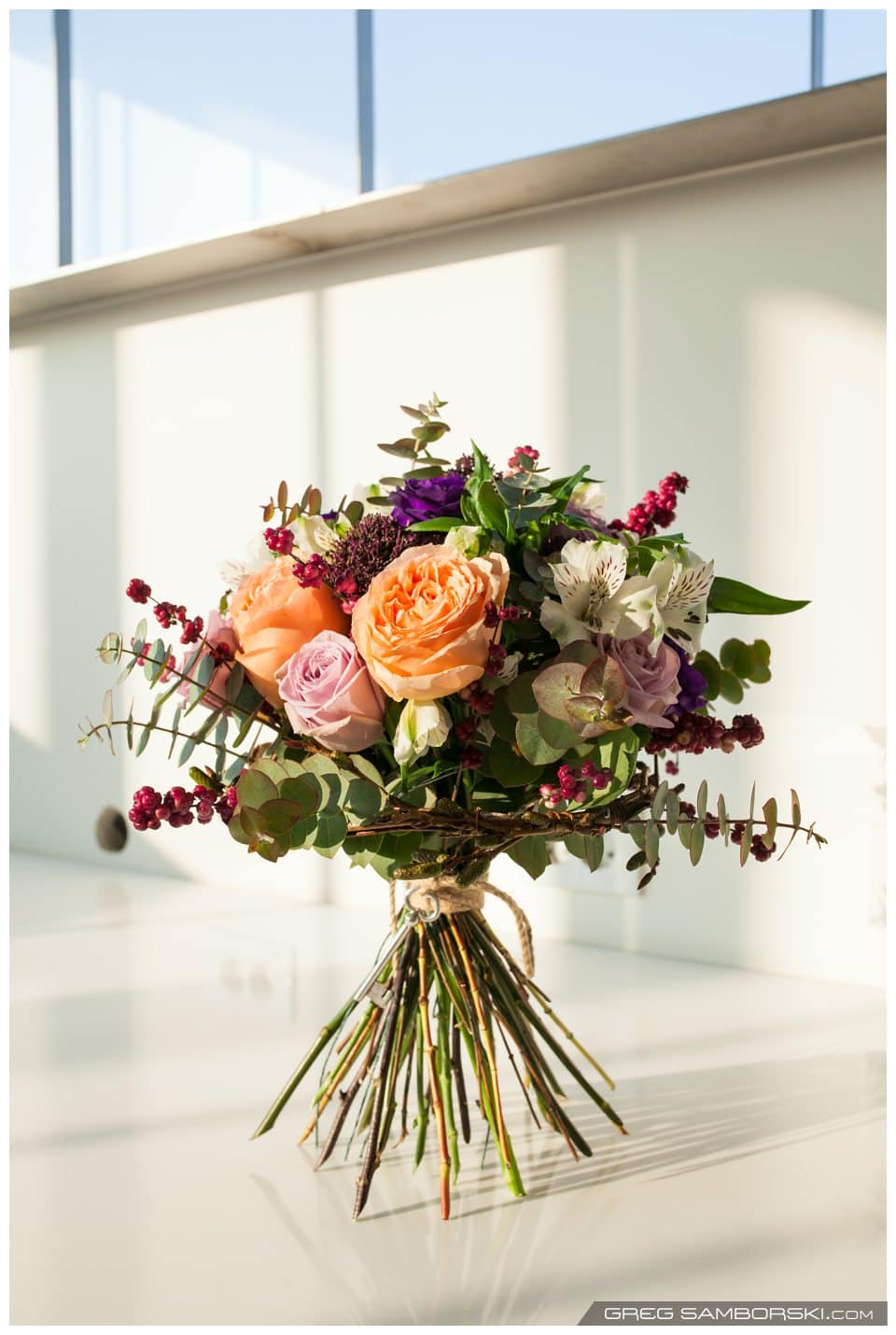 The Flower Girl's latest engagement bouquet, a masterpiece!